What makes a great director? My idea of a great director has changed radically over the last few years. A great director could be a master storyteller. A great director could be someone who ventures into a wide variety of genres, exploring different kinds of themes in every film. But above all, a great director is one with an impeccable vision. But what about the not-so-great ones? Consistency is one of the most important factors that determine the success of a filmmaker. There have been many filmmakers who made just 1 or 2 great films and then slipped into oblivion. This article explores films made by those directors who've managed to make only a single memorable film in their careers. With everything said now, here is the list of great films made by not-so-great directors.
12. Monte Hellman – Two-Lane Blacktop (1971)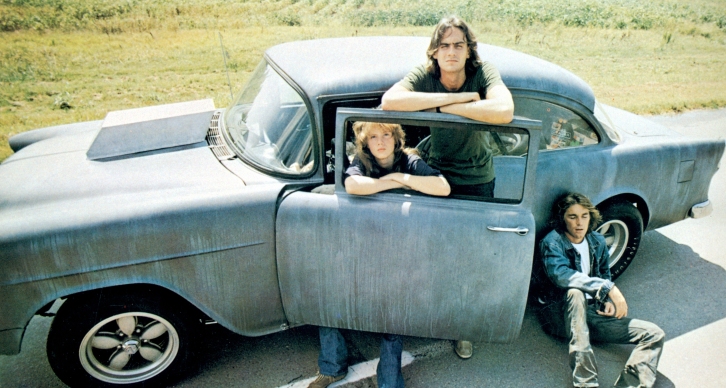 Monte Hellman's career comes off as bit of a mystery to me. His horror debut wasn't the most promising debut but his later works certainly held up his vision though his films were never really close to perfection. 'Two-Lane Blacktop' remains his most revered work till date and is one of the most underrated American films of the 70s. What the film beautifully does is capture the aura of an era at its heart in the form of a road movie. There's a melancholic touch that Hellman infuses on to the frames here that lets us get a sense of his characters' emotions in a manner that is very subtle yet quite affecting.
11. Paul Brickman – Risky Business (1983)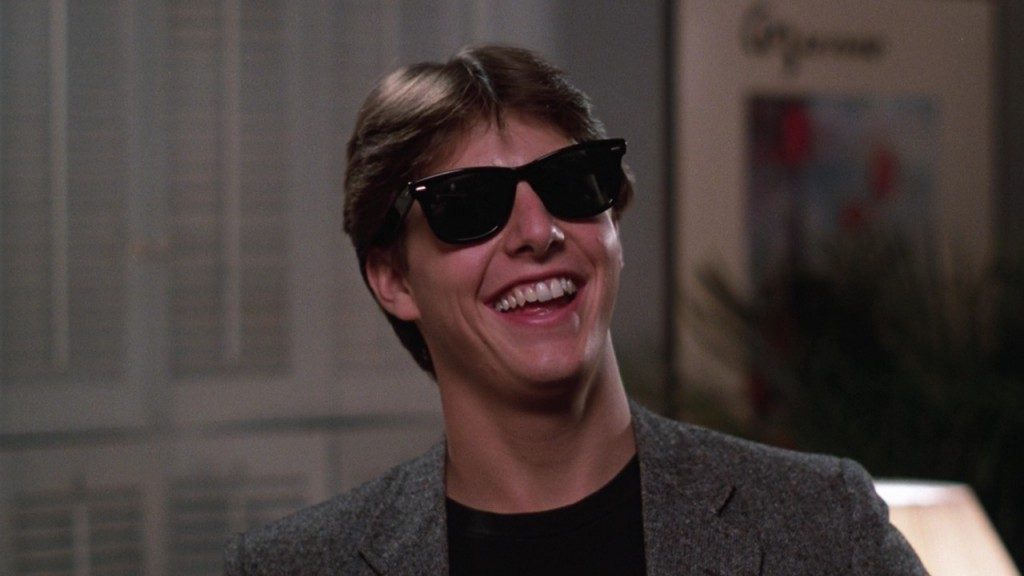 Comedy was Paul Brickman's arena and 'Risky Business' has him in all his best elements. But his career as a filmmaker was never really pushed beyond this gem as his later films, 'Deal of the Century' and the Clint Eastwood starrer 'True Crime' were dreadful failures, both critically and commercially. He rarely worked in the 90s and with the exception of a television miniseries, hasn't directed any film post the 2000s. However, 'Risky Business' remains an untouched classic in every way and is one of the funniest films ever made. It tells the hilarious story of a teenager, played by a young Tom Cruise in his breakthrough role, who has fun at his home while his parents are away on vacation. There is great writing all around and some memorably hilarious scenes as Brickman crafts a taut, thematically rich satire for the ages and most importantly giving the world a superstar in the name of Tom Cruise.
10. John Singleton – Boyz N the Hood (1991)

John Singleton isn't the most popular name in Hollywood. Singleton has been vocal in criticising Hollywood studios for not letting films about black people take centre stage in mainstream American cinema. His films explore violence and internal issues conflicts within the black communities in America. But his attempt at commercialisation has backfired many times with downright terrible films like 'Shaft', '2 Fast 2 Furious' and 'Four Brothers'. 'Boyz N the Hood', however, holds up brilliantly and remains an absolute classic. The film centres around the lives of a trio who grew up in a violent ghetto in LA. 'Boyz N the Hood' is a film that exposes you to a certain reality and raises some serious questions on racism, inner community violence while being unflinchingly honest in its portrayal of the people it's talking about.
9. Andrew Davis – The Fugitive (1993)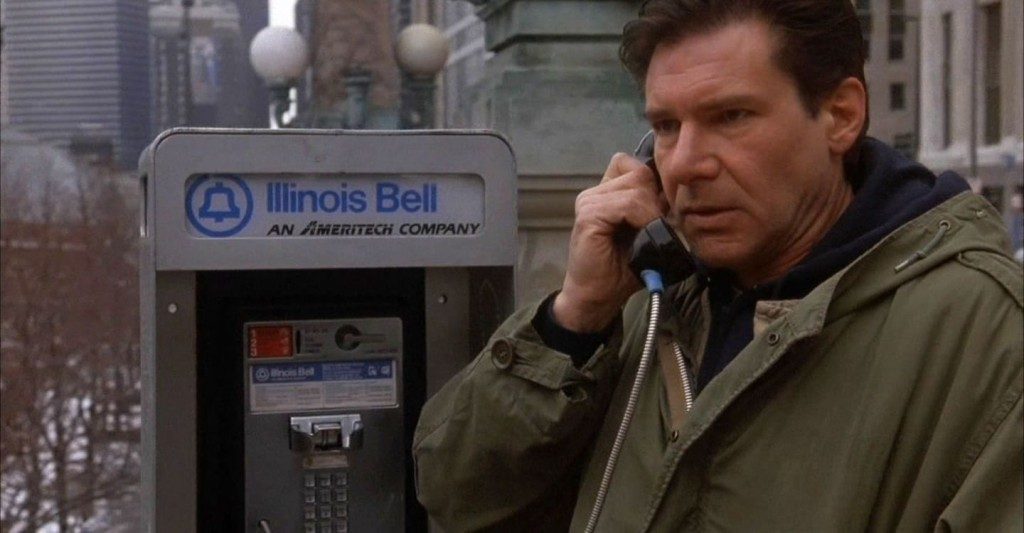 Andrew Davis has directed quite a good number of decent action thrillers in his career but none would ever go on to match the sheer riveting brilliance of 'The Fugitive'. 'The Fugitive' is just an exemplary work in pacing, verve and tension and comes off as a highly enthralling piece of pure action despite having a plot that isn't particularly fresh or original. Davis infuses all the essential genre ingredients and astonishing energy that hardly lets us breathe for more than two hours.
8. Michael Lehmann – Heathers (1989)

Very few artists could beat their best works and this is one of the many challenges that come in your way when you peak early in your career. Michael Lehmann belonged to that section of filmmakers who happened to peak early with a film that went on to become a cultural phenomenon. But he never really came close to achieving what he did with 'Heathers' back in 1989. 'Heathers' tells the story of a rebellious group of friends at an Ohio High School. The film was a bold work for its time, noted for its unusually dark, brutally funny approach to the genre and is now regarded as one of the best movies ever made.
7. Jan De Bont – Speed (1994)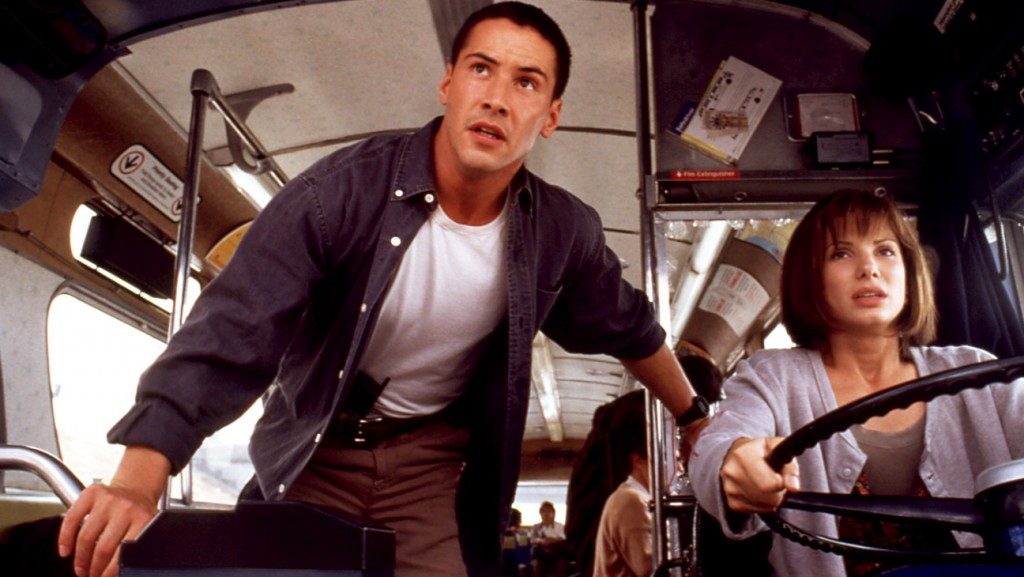 Jan De Bont's feature film debut remains his only memorable work to date. His subsequent works have been so awful to the point that you would find yourself hard to believe it's the same director who crafted this explosive action thriller. 'Speed' has every element that an action flick demands; energy, thrills and power-packed sequences. Bont's direction here is pristine and well focused with some mesmerising sequences guaranteed that turn this into a truly exhilarating experience. The film features on many best of lists and was ranked 451 on Empire Magazine's list of "The 500 Greatest Movies of All Time."
6. Brett Ratner – Red Dragon (2002)

A surprisingly great prequel to an iconic film, 'Red Dragon' is an intense, atmospheric thriller that very nearly rivals its outstanding original. But it's a shame that Brett Ratner, director of the film, hasn't made a single memorable film in his entire career except for this gem of a thriller. 'After the Sunset' was a thoroughly disappointing affair and so was the 2006 German-American crime thriller 'Running Scared'. It's baffling because 'Red Dragon' is such a tautly directed film that never tends to lose its grip on the narrative and has a relentlessly tense quality to it that makes it so intriguing and captivating despite having a not-so-fresh plot-line.
5. Joel Schumacher – Falling Down (1993)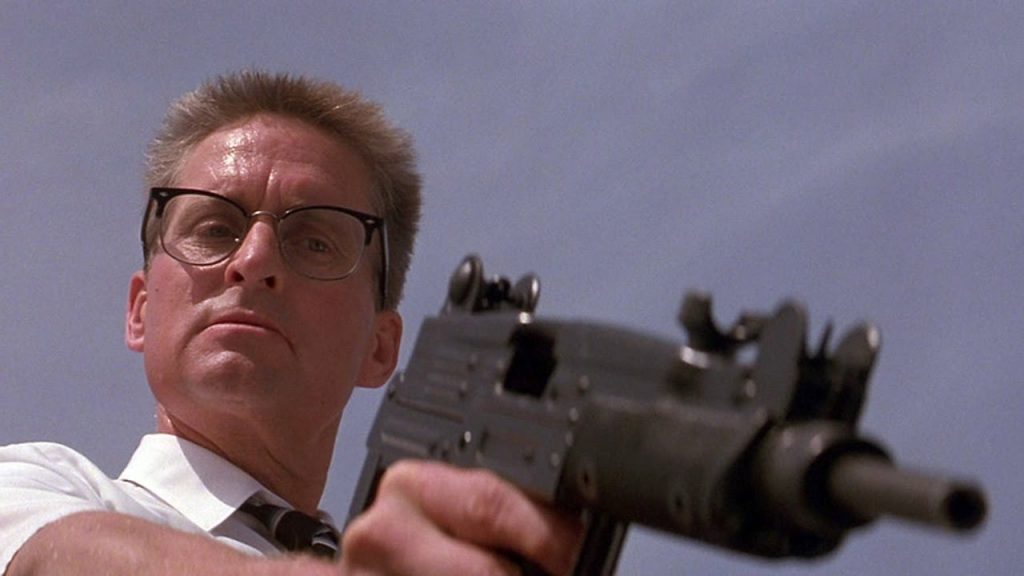 Joel Schumacher is by no means a bad director but hasn't made the most memorable of films either. Put aside the Batman debacle and most of his films have been decent but none have managed to resonate on any level. But 'Falling Down' is unquestionably his best work and remains a notch above the rest he made in his career. It tells the story of an unemployed engineer, separated from his wife and daughter, whose anger and frustration provoke him to commit crimes and acts of violence. The film addresses social issues and throws light on the hardships of modern life and features an excellent Michael Douglas performance in the lead. The film was also nominated for Palme D'Or in 1993.
4. Tony Kaye – American History X (1998)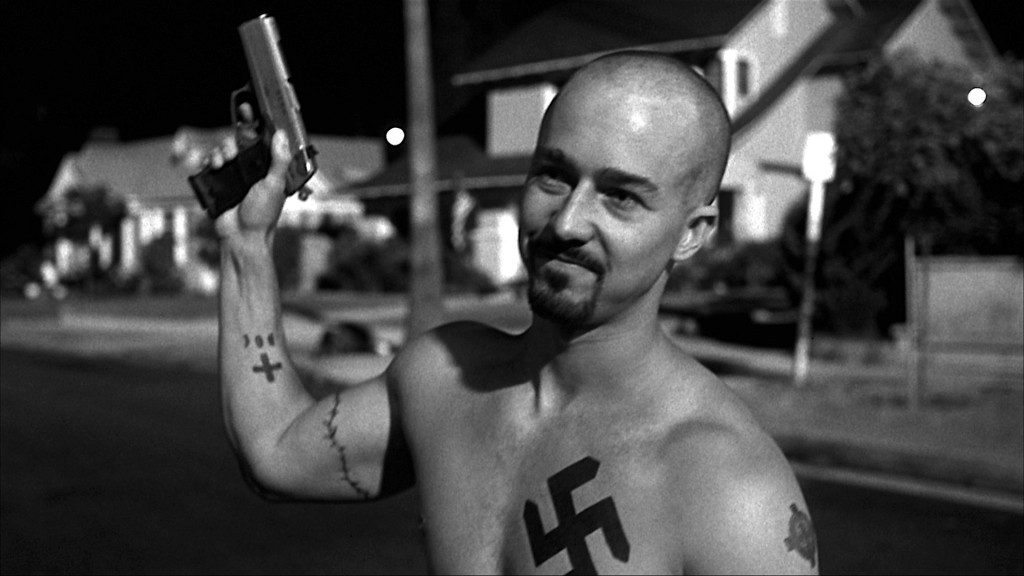 Tony Kaye hasn't been a very prolific filmmaker. But even his works post his scintillating debut haven't been of the highest quality. His work often addresses social issues and takes on themes relevant to the modern society but none have come anywhere near breathing distance of the brilliance of 'American History X'. Featuring an Edward Norton at the peak of his acting powers, the film explores themes of racism, equality, vengeance and redemption and manages to raise some serious questions on fanaticism, futility of violence and revenge and racial equality. 'American History X' is undoubtedly one of the most important American films of the 90s and hols up brilliantly well even today.
3. Bryan Singer – The Usual Suspects (1995)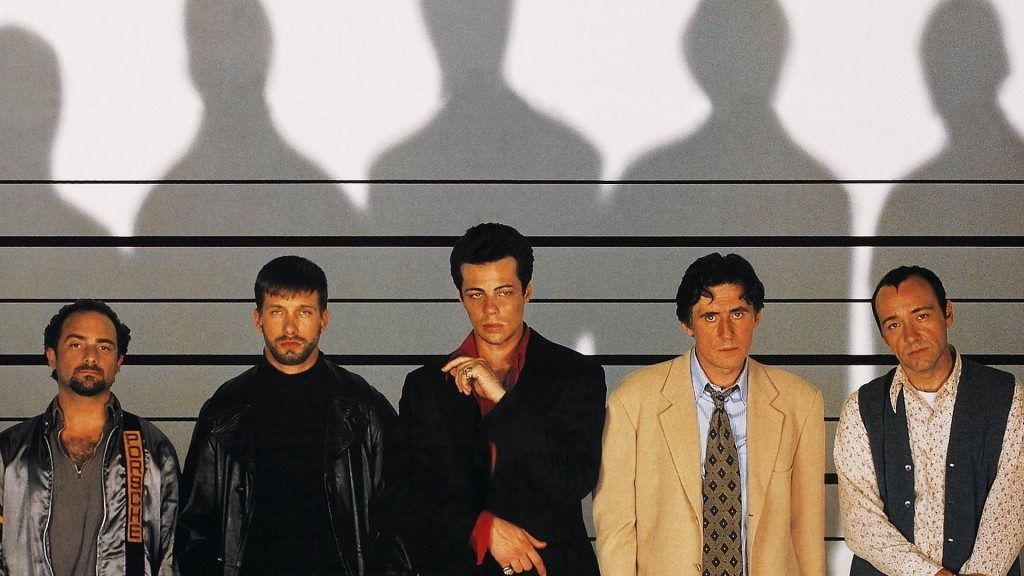 Director Bryan Singer's career never really took off despite the maddening success of 'The Usual Suspects'. His superhero ventures have failed miserably, both on critical and commercial aspects. Singer has picked up ambitious projects of the year but even if I were generous enough, none would qualify as mediocre films. Films like 'Valkyire' and 'Jack the Giant Slayer' are just plain bad. However, 'The Usual Suspects' remains a classic in its genre and is remembered to have featured one of the most iconic plot twists in cinema history. Keyser Soze remains one of cinema's most memorable villains and not a day goes by without seeing at least one post on the iconic "Devil" quote on the internet and social media. It's a tragedy that a director who made one of the most famous thrillers of all time would slip back and fall to never really recover.
2. M. Night Shyamalan – The Sixth Sense (1999)

This was easily the most anticipated one on the list. M. Night Shyamalan's 'The Sixth Sense' is the epitome of a one-hit-wonder. For some Shyamalan became the next Spielberg and for some he was the new Hitchcock. But in retrospect, you'll find that 'The Sixth Sense' stands head and shoulders above whatever Shyamalan went on to make in his entire career. 'The Sixth Sense' somehow manages to resonate and comes off as an incredibly well made atmospheric horror that manages to shock you with that famous twist in the end. But sadly, Shyamalan would go on to become a mere shadow of himself post the glory of this film.
1. Richard Kelly – Donnie Darko (2001)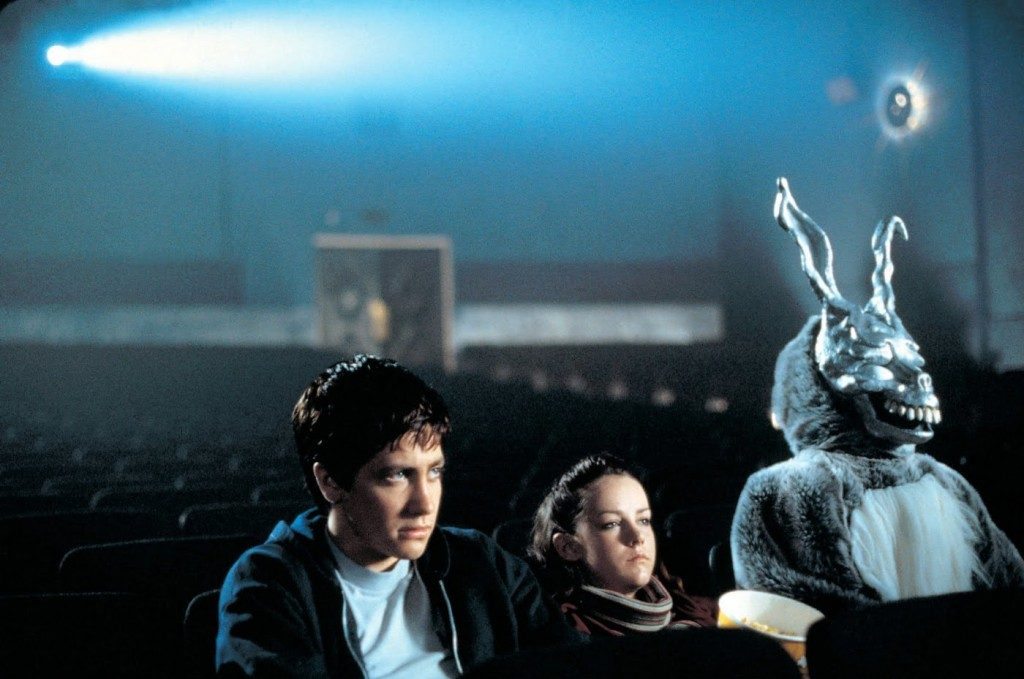 Richard Kelly's staggering sci-fi masterpiece remains a landmark achievement in its genre and is one of the most promising film debuts of all time. Sadly though, he couldn't quite live up to the massive expectations as his subsequent films failed to make any significant impact and is today, pretty much a forgotten name. However, that doesn't take anything away from the genius work that is 'Donnie Darko'. The film is an ingenious piece of work with an intriguingly bizarre tone and astonishing atmospheric power that just pull you into it. The film managed to garner a strong cult following over the years, despite its box office failure, and is frequently rated as one of the best films of 21st century.