It is only after feeling glutted by the glamour and superficiality of commercial filmmaking in Hollywood, we venture out to explore and devour the artistic nuances of cinema beyond the passages of American cinema. The term "world cinema" basically includes films that are made in languages other than English (Strictly from the English-speaking countries' perspective). Right from the times of Ingmar Bergman and Andrei Tarkovsky to the modern-day geniuses of Nuri Bilge Ceylan and Michael Haneke, the world of cinema has always been blessed with maverick auteurs whose films transcend universal human sensibilities, reaching out to us in the most profoundly powerful and artistic manner despite the barriers of language. We, at The Cinemaholic, thought its time to come up with a list of 10 great movies to introduce you to the depths of world cinema.
Please note that accessibility has been given due consideration here as the list is made with the intention of providing essential starting points for movie lovers to world cinema and so some of the great films from across the world haven't made it to the list.
1. Bicycle Thieves (1948)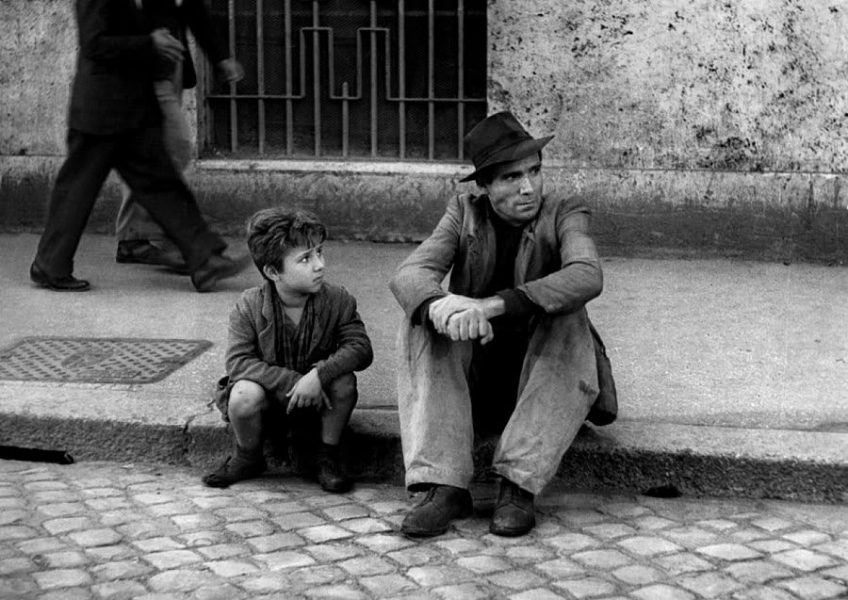 One of the greatest films in world cinema, 'Bicycle Thieves' is a deeply humanistic look at the plight of human condition and the sheer power and beauty of humanity at its most vulnerable. Directed by the great Vittorio De Sica , the film tells the story of a poor father searching post-World War II Rome for his stolen bicycle without which he will lose the job, jeopardizing his family. The film, rich and replete with exquisite emotions, was lauded for its realism and simplicity. Filmmakers across the globe including Anurag Kashyap, Satyajit Ray, Robert Altman, Majid Majidi have been influenced by the film and is widely regarded as a masterpiece of the Golden Age of Italian Cinema.
2. Pather Panchali (1955)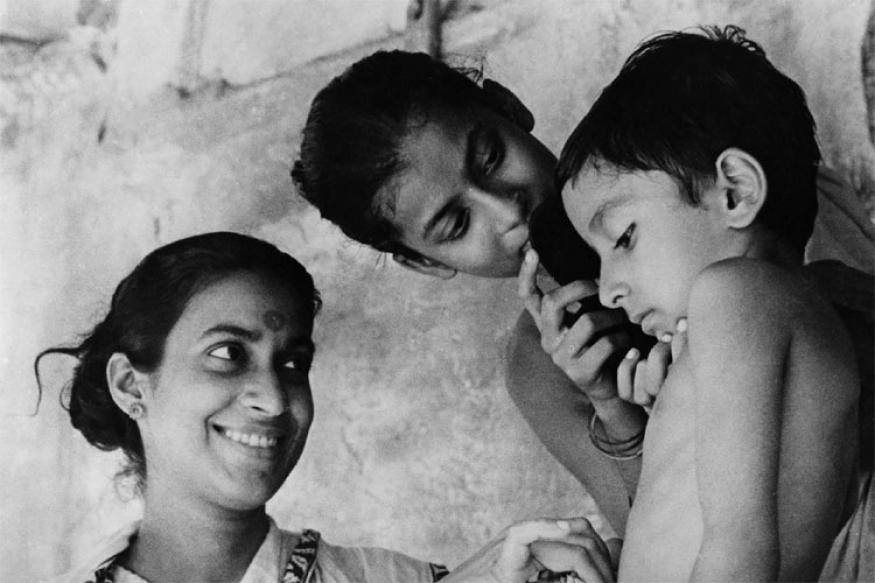 Because why not? The film that inspired the great Martin Scorsese. The film that explored the vast ocean of humanity and compassion. The film that revolutionized the landscape of Indian cinema. Directed by the great Satyajit Ray, 'Pather Panchali' is a classic of world cinema and is widely regarded as the greatest Indian film ever made. The film depicts the story of a poor Indian family and their hardships during the early 20th century in rural Bengal. The film is Satyajit Ray's directorial debut and is the first installment in the Apu trilogy that portrays the childhood of its protagonist, Apu. Six decades after its release, the film has not felt dated one bit and still feels astonishingly contemporary in its treatment and heartfelt depiction of Indian lives and its underlying depth of intricately woven human emotions.
3. Seven Samurai (1954)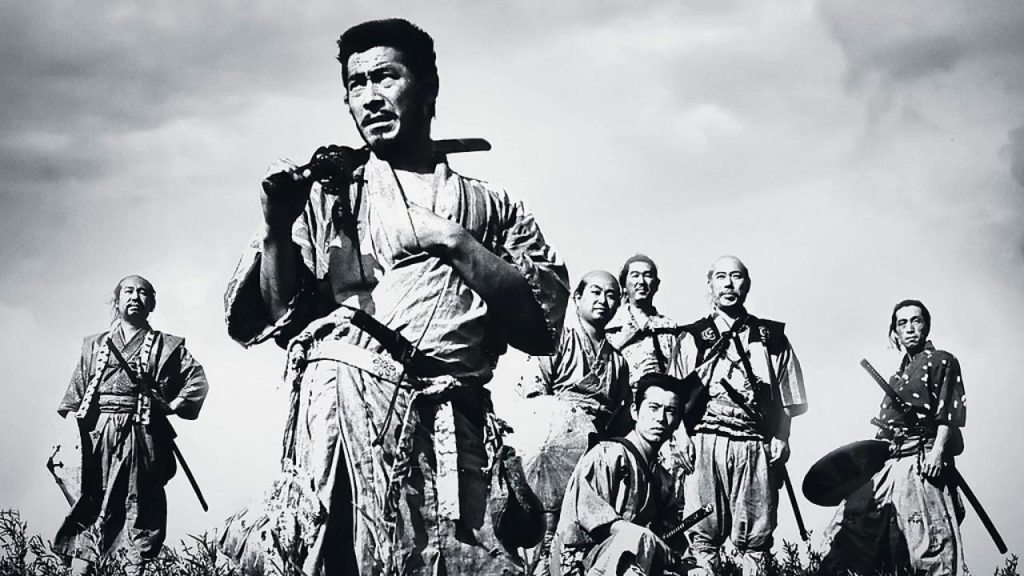 Akira Kurosawa's epic historical adventure drama is widely regarded as a masterpiece of world cinema. The story takes place in the 16th century when a veteran samurai gathers six other samurais to protect the village from brutal bandits. The film is a study in cinema and fostered a cinematic revolution with its innovative narrative structure that shaped cinema as it is now. 'Seven Samurai' is a masterful blend of action, romance and adventure unlike anything cinema had seen before and redefined the art of filmmaking. The film inspired countless filmmakers across the globe and is an epic, engrossing work of art at its absolute zenith of inexplicable brilliance.
4. Tokyo Story (1953)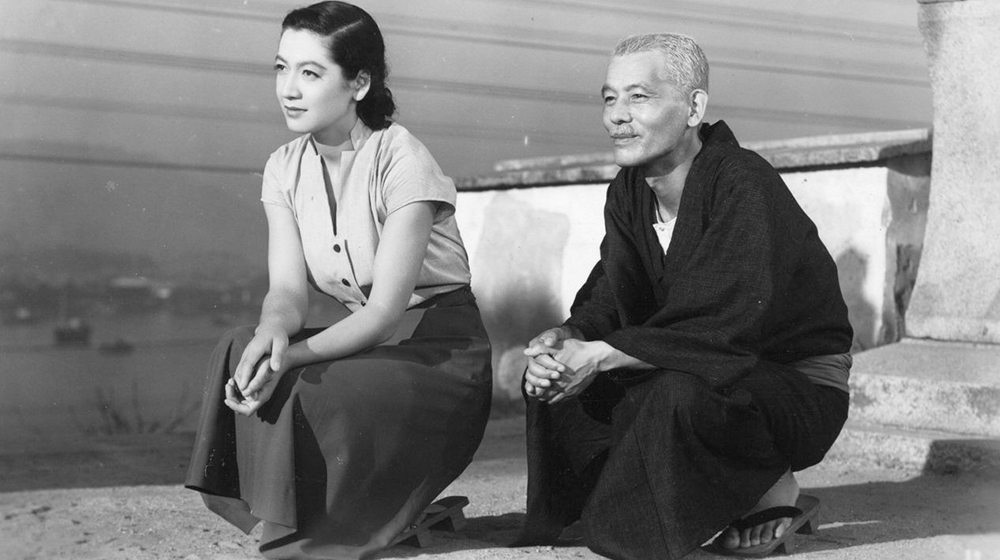 The renowned Japanese visionary filmmaker Yasujiro Ozu's magnum opus, 'Tokyo Story' is a film that everybody in this world regardless of the cultural and linguistic barriers should see before the end of their lives for the film's profound universality and the classic themes of cultural changes and evolution and the inevitability of children emotionally growing apart from their parents. The film tells the story of an an aging, traditional Japanese couple who visit their children in Tokyo only to come to the harsh realization that their children are too busy with their lives to care for them and have grown immensely distant from them, culturally and emotionally. Ozu leaves his distinctive mark that is perceptible in almost every scene as he hardly moves the camera, letting the emotions of the characters sink elegantly in every frame he captures. The film is often regarded as one of the best films ever made in cinema history.
5. Amores Perros (2000)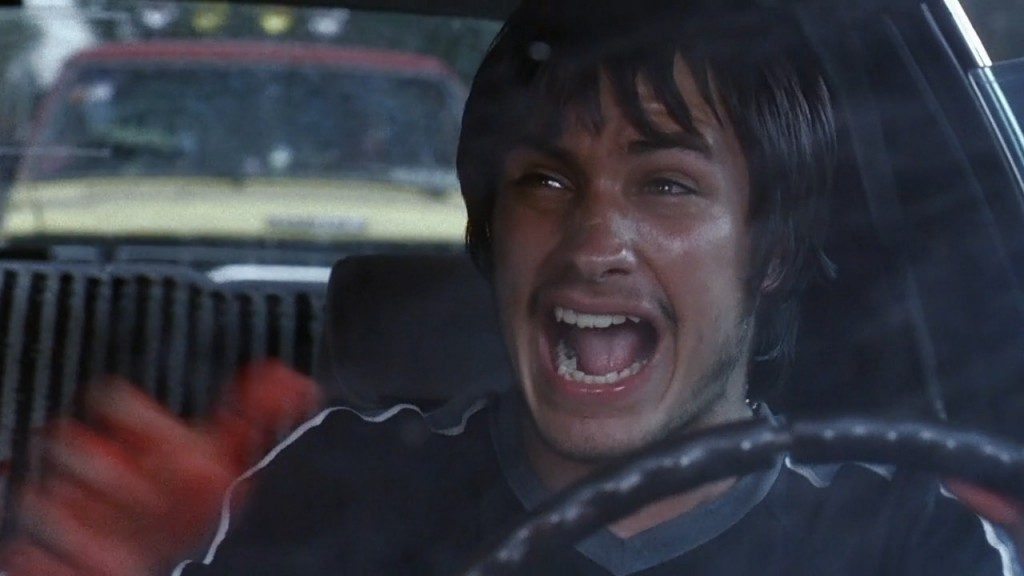 Mexican genius Alejandro Gonzalez Inarritu's feature film debut is a fierce, scorching display of exceptional filmmaking craftsmanship. Inarritu pours his heart out onto every scene, painting with richly profound human emotions soaked in misery and heartbreaks. 'Amores Perros' is a film that shook me beyond words due to its sheer humanity and poignantly personal touch. The film is a triptych containing 3 distinct tales, each of them searingly exploring the themes of human loss, regret and pain. 'Amores Perros' is one of the greatest films I've ever seen; one that changed the way I perceived and looked at cinema; one that ripped my spirits into pieces I could never gather back.
6. Cinema Paradiso (1988)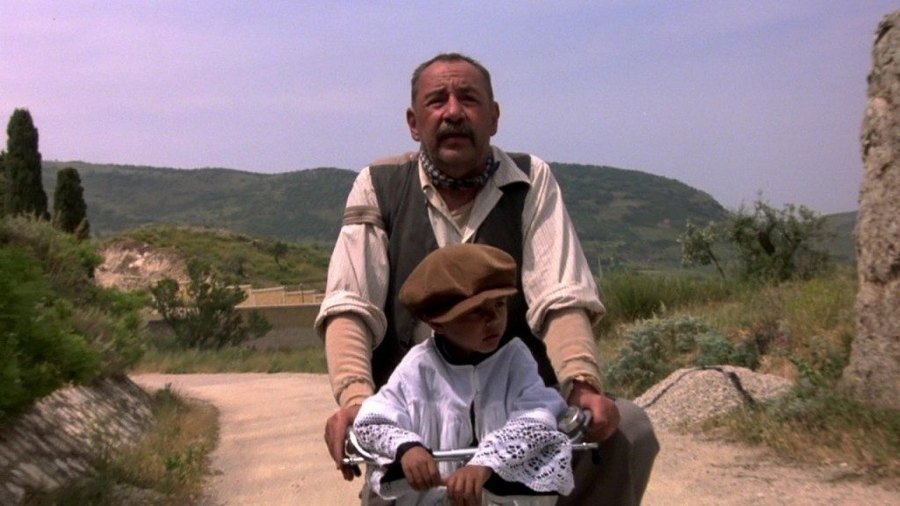 'Cinema Paradiso' revived the forgotten face of the Italian film industry at the international arena. A film about cinema, 'Cinema Pardiso' took the world by storm to ecstatic heights as the film continues to wow critics and viewers with its enduring passion and heartfelt truthfulness. The film depicts a filmmaker's nostalgic past when he discovered his love for cinema as a 6 year old boy in post-World War II Italy. 'Cinema Paradiso' beautifully explores the themes of childhood, nostalgia, youth and passion and is a must-watch for ardent movie lovers regardless of the boundary barriers.
7. City of God (2002)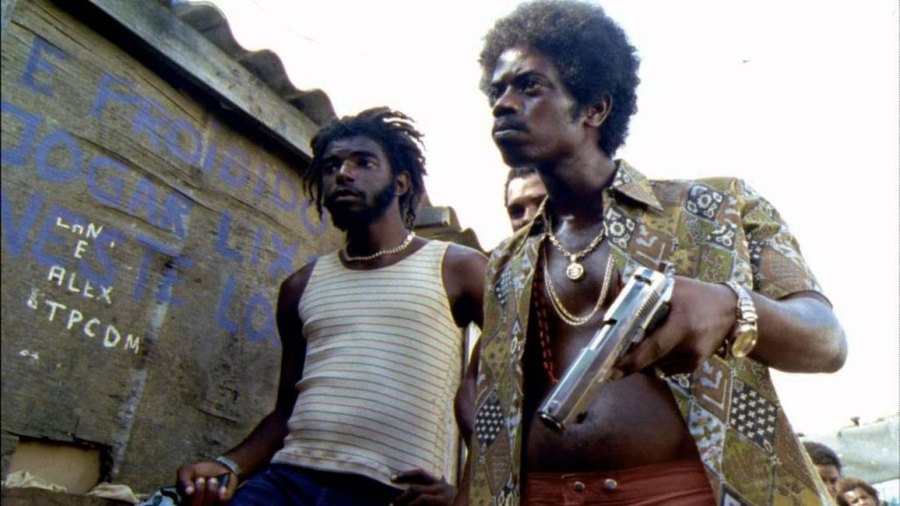 Brutal, in-your-face and breathing with raw energy and passion, 'City of God' is a ferociously powerful work that freezes your nerves with its uncompromising forthrightness. I was astonished and captivated by the sheer audacity of the film and it hooked me up for almost 3 hours straight despite the film having almost no likable characters and being replete with violent and spine-chilling moments of pure blood and gore. Brilliantly unfolded through a non-linear narrative structure, we are told the story of lives in a brutal neighborhood of Rio De Janeiro through the eyes of a narrator named "Rocket". The film is a stunning portrayal of rural poverty in Brazil and the lives that suffer under the treacheries and ignorance of the government. 'City of God' is as riveting and exciting as cinema can get.
8. The Kid With a Bike (2011)
There is something so fascinating about the Dardenne brothers' earnest and naturalistic style that I find so hard to resist. 'The Kid With a Bike' is a delicious and soul-stirring tale of motherly love and a child's longing for affection and warmth. Cyril is a 12 year old boy whose father, burdened by life's responsibilities, has abandoned him and he turns to a young woman, Samantha, for comfort and solace. This is a film that moved me with its tenderness, subtlety and honesty. There is a scene in the film where Cyril tells Samantha that her breath feels so warm. The scene evokes a certain sense of poignancy and a palpable reflection of the boy's desire to be emotionally cuddled with love and care. It is perhaps the single most beautifully written line that so powerfully speaks about love.
9. Au Revoir Les Enfants (1987)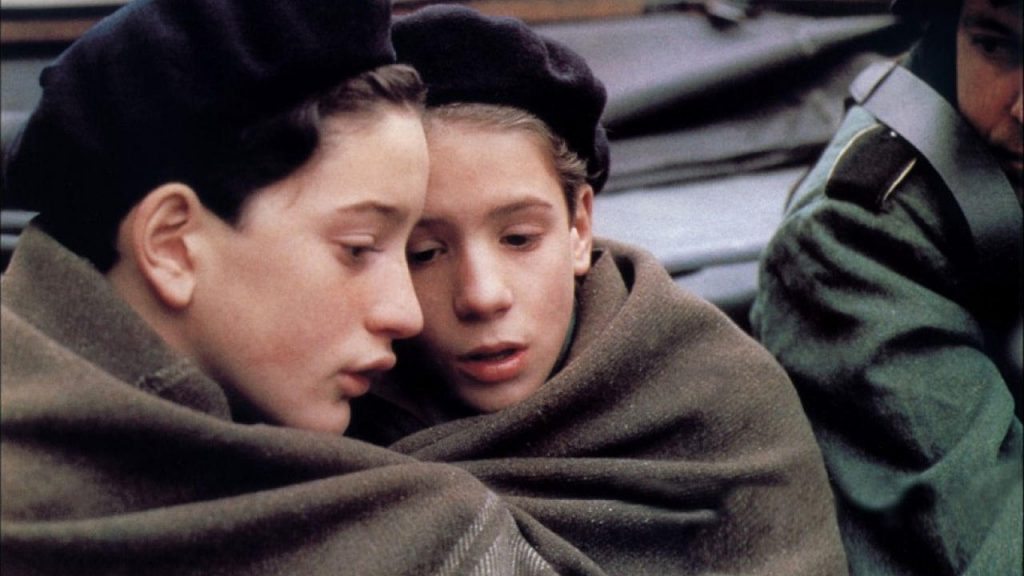 Cinema rarely gets as genuinely heart-wrenching as this and when it does it wrecks your soul into pieces that can never be mended again. 'Au Revoir Les Enfants' is a melancholic portrait of the relationship between two kids who are room-mates in a boarding school in occupied France. The two gradually develop a bond before one of them discovers a tragic secret of the other that would change his life in unspeakable ways. The film is a hard-hitting look at the innocence of childhood amidst the futility and callousness of war and how it scars people for life.
10. Children of Heaven (1997)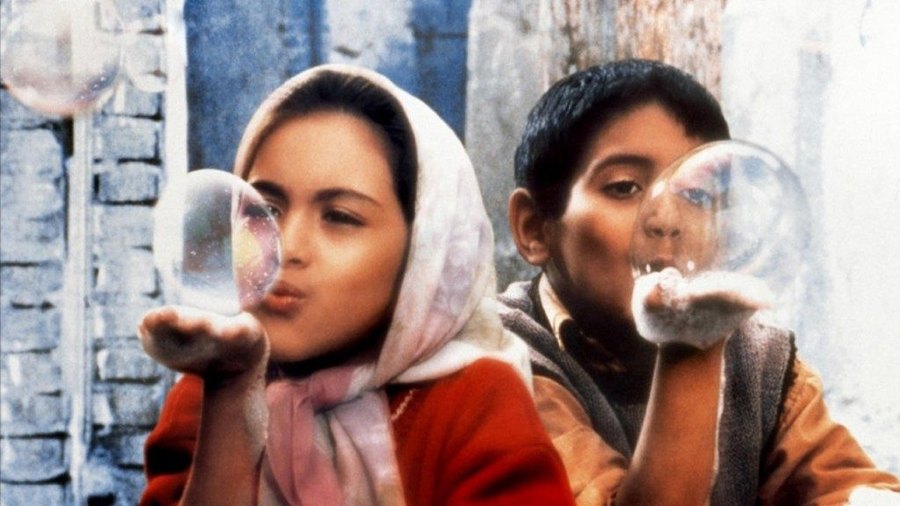 This heart-warming Iranian drama directed by Majid Majidi portrays the relationship between a brother and sister. Much like 'Bicycle Thieves' in its tone and approach, the film captures the poor, lower-class life of an Iranian family who struggle hard to make ends meet. The boy loses his kid sister's shoes while returning from the grocery store and fears that his family might not be able to purchase a new pair of shoes for his little sister. What follows is an emotionally uplifting tale of love and unfeigned innocence. The film is an astonishingly simple yet heartwarming depiction of the most delicate of human emotions and could just be the perfect baby step for those looking out to venture into world cinema.