There isn't a broader and comprehensive database on internet to rate and review movies than Rotten Tomatoes. It has over the years become a sort of benchmark for people to rate movies. For a film to achieve that elusive mark of a hundred is very rare. Therefore, the ones that are able to do so are revered commodities. But despite the aforementioned, there have been cases of films with a cent percent rating being overlooked. Factors range from the film not being mainstream, to them being of a different language than the audience's.
Either way, a cinephile shouldn't miss out on such gems and keep a vigil eye to keep spotting them. We sought it upon ourselves to shoulder the responsibility and present to you such ornate movies that unfortunately rest in the oblivious dark of the shadows. Here is the list of movies with 100% rotten tomatoes rating that you may not have seen.
12. The 400 Blows (1959)
I recently was witness to a quirky interview on the internet with a coyly confident and brattish boy. The questions weren't too intrusive and hence became boring, but the answers certainly didn't lack charisma and wit. The adorable responses were from Jean Pierre Leaud, the star of the 1959 French classic 'The 400 Blows'. The story revolves around Antonie, a rebel and ignored kid who acts out in indignation. After being neglected by his parents, the juvenile Antonie quits school, leaves his home and involves in petty crimes across Paris. He wanders the streets of Paris, discovering the city like never before. The sheer youth and exuberance that exudes of Jean's performance is simply breathtaking. His simpleton avatar and colloquial way of carrying himself is quietly resounding and powerfully resonating.
11. Things to Come (2016)
If you are looking for a journey of self-reflection and introspection, watch this one. The apotheosis of the contemplative mind, body, and soul, 'Things to Come' embodies such elements with rich variety and pensive ferocity. An immense movie about a teacher calling it quits from her mundane and banal lifestyle to embark on a blissful and life changing peregrination, it is beautiful in every part. The symbolic scenes where Huppert's character revisits decisions and memories in her life are very well crafted. All in all, a fantastic movie worthy of the rating.
10. The Odd Couple (1968)
The movie's title is enough to nudge you in the direction of what to expect. One flamboyant and richly diverse, other vaguely uninteresting and coy. The story of this odd couple and their understanding of each other's lifestyle and character traits culminates in some very funny and hilarious moments. Felix and Oscar are compelled to move in together after the former's wife divorces him. He agrees after some deliberation to embark on a journey that gave cinema one of its timeless pairs. The movie has been adopted into a successful TV show, which starred our beloved Matthew Perry, and all we can say is thank you guys.
9. Loulou (1980)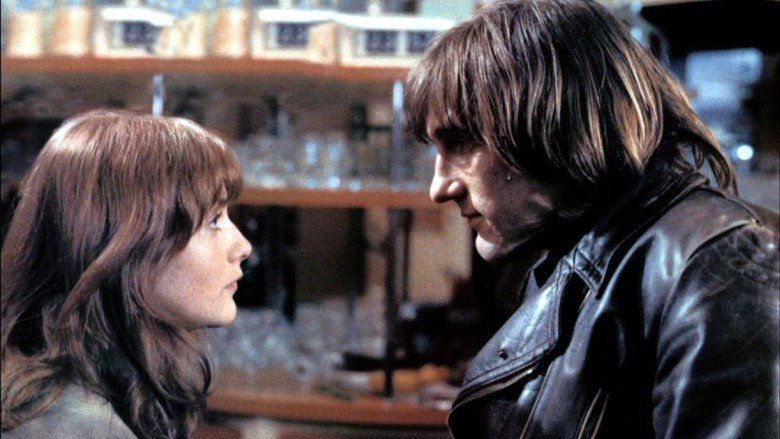 Without any hesitation, I readily serve up anything that has Isabelle Huppert on it. In the process, I discovered 'Loulou', a light-hearted and comprehensive evaluation of a young girl Nelly's life. The bourgeois Nelly (Isabelle Huppert) is married to her boss André (Guy Marchand), whose domineering personality she finds suffocating. Sick of André's jealousy and possessiveness, Nelly has a fling with Loulou (Gérard Depardieu), a petty crook. Soon she leaves her stunned husband and moves in with the street thug. Her social respectability deteriorates as she transitions from one world to another, discovering in the process that neither really offers any sort of lasting fulfillment. The film rightfully gets a 100% rating, but not the full attention it deserves.
8. White Heat (1949)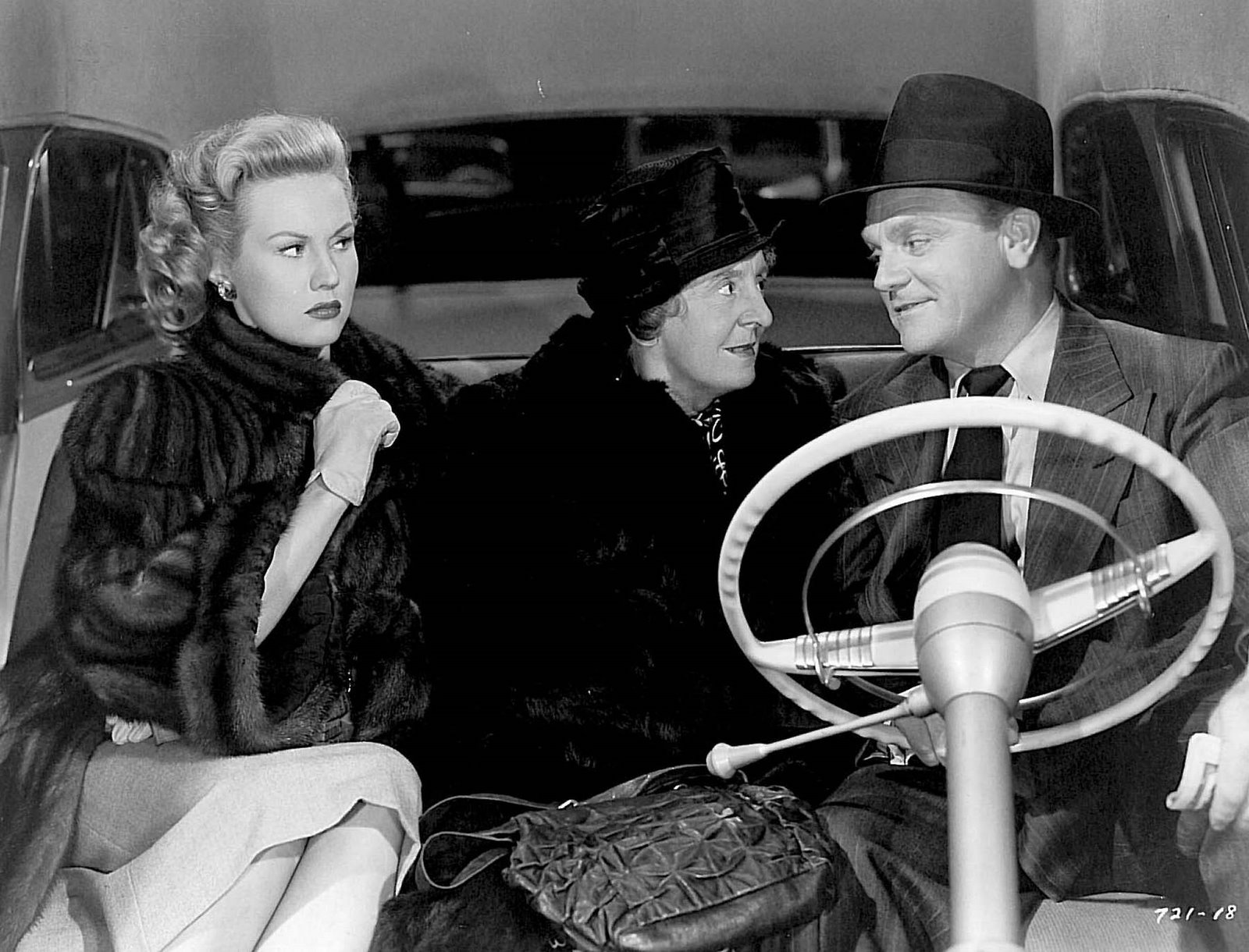 'White Heat' is one of the most foremost gangster films in the industry. The earliest of the movies in the genre, it was widely lauded as the greatest crime film ever made. Thanks to the screenplay, which took a detour from Hollywood clichéd frippery, and the awe-inspiring performances elevated the film into a must-watch haven. Cody Jarrett can be considered Cagney's most psychotic performance of his illustrious career. It was Cagney himself who had the idea of making Cody psychotic. Cagney attributed his performance to his father's alcoholic rages, which he had witnessed as a child, as well as someone who he had seen on a visit to a mental hospital. His authentic and harrowing performance even today evokes the most horrifying emotions in the audiences.
7. Don't Kill It (2016)
It is probably one of the foremost movies that got such polarized reception. While some sang swan songs in the glory of its cinematic art, many disputed and questioned its intentions and content. The movie also marks Dolph Lundgren's return to central roles in mainstream films. The supernatural horror-comedy is eventful and happening in every minute of it, literally without any drab moments. The setting and the applications of the genre are certainly unconventional and take time to settle in, but once they do, believe me, it will quickly escalate as one your top comedy films. An obscure gem that beckons your attention. Advice: give it to it.
6. Roxanne Roxanne (2017)
Another film in the last two years that totally got unnoticed, 'Roxanne Roxanne' is sure to be a contender at next year Oscars. The film, unlike 'Seinfeld's sultry and sumptuous flick, chronicles the life of rapper Roxanne Shante. It youthfully encapsulates the up and coming pop era of the 80's, and encumbers itself of delivering us a riveting and vivid feel of the culture. The cut-throat rivalry and competition that emanates from mutual interests is enthralling and spell-bounding to the last word. I pertinently believe that this movie can be 2017's 'Moonlight', albeit a bit more rock and roll!
5. Ballad of Narayama (1983)
Japanese films are perhaps the most affected ones due to the inherent language barrier. 'Ballad of Narayama' certainly didn't prosper when it released. It was rather ridiculed for overtly presenting a complex and dogmatic portrait of the kabuki-theater effected populous. A revisit of the film changed opinions and earned the film rave reviews. Amazingly shot and beautifully written, it is a winner all the way through.
4. My Beautiful Launderette (1985)
The only reason I saw this film because of DDL. But I fatuously fail to put into words the reasons why I relish it. During a street fight, Omar bumps into his former lover Johnny. The two rekindle the romance between them and manage Omar's uncle's laundrette, but various social issues stand in their way of success. Probably one of the first renditions and presentation of homosexuality on celluloid, the film truly is beautiful and soulful to the core. It vividly explains how loving someone isn't by choice, but is an unfettered faucet of emotions let free. DDL shows glimpses why he is the greatest actor alive, by completely immersing himself in a role that required him to be absolutely opposite to his personal nature.
3. Rashomon (1950)
The film today is indubitably one of the most revered classics of the great Akira Kurusawa. The way it simplifies and humanizes different perceptions and walks of life is simply breathtaking. A priest, a woodcutter, and a peasant take refuge beneath a ruined gate. They discuss the trial of a notorious bandit held for rape and murder, each narrating their own version of the tale. It envisages to give life to relatable characters and create a thought-provoking environment through a richly engaging and uncomfortable narrative. The situation that the titular characters find themselves in lends a tangible feel to the real-life tragedy that materializes in the society.
2. Fanny and Alexander (1982)
If you are a budding art-house filmmaker, 'Fanny and Alexander' acts like an encyclopedia for you. Every frame of the film is a deep introspection into the intrinsic human relations, its ups and downs, and all in all, how vulnerable we really are. The sudden departure of a father from the lives of his children is emotionally eviscerating. It breaks you into smithereens and challenges you to grow out of a relationship and attachment that simply can't be broken or forgotten. The Swedish film again faced obstacles due to its melancholic tone and linguistic differential. But in the end, it emerged triumphant as all great films do.
1. Kes (1969)
I took to the film like an infant takes to a mother's teat. Hesitant and impatient at first, but gradually overcoming redundant skepticism and embracing it with open arms (or mouths). A young and insouciant child finds solace in training a pet falcon. The way his relationship grows with him is truly inspiring and emotional at the same time. The symbolic nature of the two's connection compels you to drive into a pensive and introspective mood, to eventually come out safe and triumphant. I stumbled upon the movie watching an old DDL interview, and God it makes me love him a ton more!
Read More: Best B Rated Movies