I remember the uproar 'Deadpool' caused last year, with people going bonkers over the "Merc with a mouth". What most (excluding comic book enthusiasts) weren't aware of is the fact that the movie was stuck in development hell for a decade with directors coming and leaving, and the studio's desperation to cast Deadpool on the screen leading to that awful character in 'X-Men Origins : Wolverine'. I believe the presence or absence of a Deadpool movie doesn't really make a difference anyway, in fact it has given rise to a fad of R-rated entertainment. On the other hand, there are certain films, that went through a similar process or are still in the midst of it, and their presence could have sent ripples across the industry.
Though nobody is aware of the final outcome, judging by the ideas they were supposed to be built on, it is tragic for the world to miss out on them. These include projects by Eisenstein, Kubrick, Coppola, that possessed the creativity and grit to overcome the directors' magnum opus. I'll be focusing on films that ran into "development problems', which only include ones that didn't initiate shooting. Some films I have mentioned did go through with test footage, but that is as preliminary to the production process as the early drafts of a film. These development problems ranged from disputes between production houses and crew to the untimely deaths of the creators, that disrupted the movies' plans to take off. So here are 10 Great Movies You Will Never See Because They Ran Into Development Problems:
10. 'Carnivore' by The Wachowskis
Carnivore was the first film written by The Wachowskis ('The Matrix') and is something along the lines of Sweeney Todd meets Society. The film is very un-Wachowski, the duo's known for their action packed movies, while Carnivore would have worked out as a very dark B-grade horror film. The movie is based on the concept of cannibalism, where the rich are slaughtered and devoured by the homeless and the poor. Though this may seem very prejudicial, with the poor being depicted as merciless cannibals, this can also be looked upon as power reversal, especially when the white collared carry out such activities in most movies. The Wachowskis could never find anyone to fund their project since most production houses were apprehensive of the topic, because, well they are nothing less than money mongers themselves. The summary for the script is available online in case anyone is interested.
9. 'The Sandman' by Neil Gaiman
'The Sandman' is a comic book series written by Neil Gaiman for the DC imprint Vertigo. It's probably the most iconic title from DC to haven't been adapted for visual media. Actually, there have been countless attempts since 1990 itself, but due to the extensive complexity of the source material and Gaiman's reluctance regarding many scripts, nothing substantial has ever been agreed on. Numerous directors and writers have had fallouts over the creative direction and Sandman has been stuck in development hell. Honestly, as its last screenwriter Eric Heisserer says, the comics deserve a TV series, as a film would fail to explore the characters and the mythology behind them. Well, not everyone can go the Marvel way, and disregard character development with the excuse of installments.
8. 'Don Quixote' by Orson Welles
Orson Welles was no stranger to development, production and post-production problems. Starting from his debut feature, 'Citizen Kane', the director was unfortunate in getting embroiled in issues that weren't his fault. Welles is supposed to have initiated test footage for 'Don Quixote' in 1957 and the disrupted production process that included bits and parts of footage accumulating to around an hour came to an end in 1985, following Welles's death. Welles intended on setting the legend of Spanish literature in a contemporary setting and thus giving it a satirical twist, stating that the the virtues from olden literature felt irrelevant today. The footage was first shot in color but was later disposed of because of problems with the authorities. The movie was a lifelong ambition of his and to raise funds, he participated in anything that could provide him the finances.
7. 'Megalopolis' by Francis Ford Coppola
'The Godfather', 'The Godfather II', 'Apocalypse Now', 'The Conversation'. Four of the greatest American films to have been made, directed by one man. Francis Ford Coppola. The maestro's dive into obscurity had been a result of his bankruptcy that forced him to make commercial films. After recovering from the debt, Coppola finally decided to make a sci-fi epic, probably his grandest venture after Apocalypse Now. He prepared a 212 page long draft and people who read it claimed it to be Coppola's best writing up to date and also praised the sci-fi elements' purpose as a platform for the director's intentions to deconstruct an American dystopian society. This project was shelved after the 9/11 attack on the World Trade Center, since the script included a large scale disaster befall New York City and was apparently eerily similar to the aforementioned attack. Coppola is said to have dropped all interest, since the darkness was an essential element to the film, and he couldn't find any production house to back him.
6. 'Batman' by Darren Aronofsky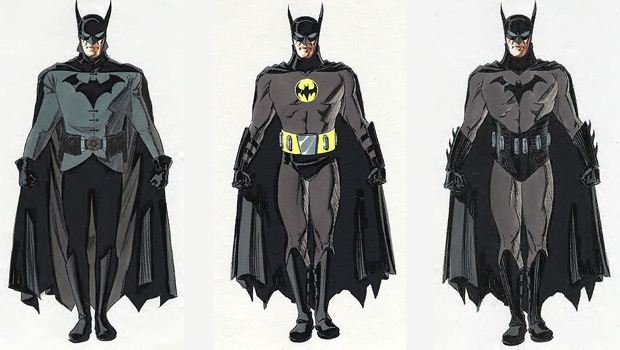 "Na na na na na na na na na na na na…. Batman!". Imagine Darren Aronofsky sucking the total life out of it and replacing it with tears and muffled screams, followed by an OD on depression. Jokes apart, Aronofsky is a fantastic director and I admire his exploration of the social diseases that kill us from the inside. In recent times people have preferred a grittier take on some superheroes, where there is an emphasis on the humane side of their lives, the flesh and blood that they are made of, like everyone else. Aronofsky's Batman was assumably modeled after Frank Miller's 'Batman : Year One' but was scrapped because of the differences in the director's vision. The director wanted to cast Christian Bale as a homeless Bruce Wayne, raised on the streets by Little Al (Alfred), who mastered the art of combat by reading books and would have been closer to Bill Finger's earliest Batman.
5. 'Ronnie Rocket' by David Lynch
I remember watching Henry's decapitation sequence in Eraserhead and I thought "It's alright. You saw a fried chicken twerking and a woman deliver an alien. This shouldn't bother you" and honestly, I wasn't bothered. Eraserhead was a remarkable experience, and remains my favorite Lynch film despite how great 'Mulholland Drive' was. An important reason is the low-budget style and the raw surrealism Lynch had to offer as a young artist, exploitation of the mind I've only seen him replicate in 'Rabbits'. Ronnie Rocket was supposed to be similar to Eraserhead with an industrial art direction, the crude visuals and sound, outdated cultural references, physical deformity and some dark humor sprayed over it. Most of Lynch's works can be classified as neo-noir, and this one probably has the most absurd mystery that I've come across. Many of Lynch's close associates have expressed the director's desire to make the film, but after his latest comments about retirement, I have a feeling 'Ronnie Rocket' might be developed as a mini series.
4. 'Leningrad : The 900 Days' by Sergio Leone
I believe there were two men who were capable of doing total justice to the word "epic". The first was the great David Lean who stunned audiences with the grandeur of his landscapes and a timeless score by Maurice Jarre. Sergio Leone was the second, and though inspired from Lean, he brandished his own genre, the spaghetti western. There are many unrealized projects by Don Leone and though 'Don Quixote' was a personal favorite of his, it was 'Leningrad : The 900 Days' that came to a halt because of his untimely death two days before the development was to begin. The movie was supposed to star Robert DeNiro as a photographer trapped in Leningrad (St Petersburg), who's assigned to cover the bombings by the German army and ends up falling for a native. Though this would have been something contextually unusual from Leone, he did plan on using $100 million and just imagine the wonderfully harrowing war scenes he would have created.
3. Night Skies by Steven Spielberg
'Night Skies' was a project shelved by Spielberg to opt in favor of the iconic but outdated E.T. the Extra Terrestrial. Night Skies was supposed to be a horror film, and could have predated Scott Ridley's 'Alien'. Going by the models and script, Spielberg's Night Skies would have been much more explicit in its depiction of extra-terrestrial life than the slow burning Alien. It was supposed to be a spiritual sequel to 'Close Encounters of the Third Kind' and incorporated themes that were used in other Spielberg affiliated films like 'Gremlins', 'Poltergeist', 'E.T', 'Critters' and 'Signs'. Spielberg was inspired by the Kelly-Hopkinsville incident, where a family reported an alien encounter. Special effects Rick Baker had apparently spent $700k on the models and animatronics and judging by his future work, it's disheartening to know that this project was shut down.
2. Kaleidoscope by Alfred Hitchcock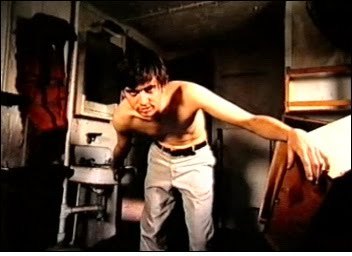 The Master of Suspense was known for his austerity to challenge the manner in which horror was perceived in films. But there's an interesting question, how many of us can name the films he directed after Psycho without straining our minds? After the 60's, which felt like an impending demise of his career, Hitchcock came up with Frenzy in '72, a film molded by early slasher and giallo elements. Hitchcock originally wanted to make 'Kaleidoscope', a ruthless serial killer movie with exceptional amount of nudity and violence, that would have been the archetype for the modern slasher, something Psycho is ridiculously credited for. Universal rejected the idea even though Hitchcock planned to make it under $1 million and his close friend Truffaut's uncertainty over the explicitness of the material made the director throw it aside. Some plot points were used in Frenzy, but Hitchcock's unmade film with its first person style could have been a relishing entry into modern horror.
1. Aryan Papers by Stanley Kubrick
When I observe a Stanley Kubrick film, I slump into this puddle of hopelessness, not because of his stark dehumanizing opinions of the world but because of his habit to take the art to to its zenith. His surreal color palette, mesmerizing visual language, attention demanding sound design or the crap his characters were forced to eat, every aspect was attended with such detail, it would drive a normal person to hysteria. This is probably why I consider Kubrick's 'Aryan Papers' as one of the greatest unmade films to have suffered the brunt of development problems. Many would talk about Kubrick's 'Napoleon', but it is to be noted that the movie never entered development stage. Aryan Papers was based on Louis Begley's Wartime Lies, but the draft was as usual penned by Kubrick himself and he had even selected locations as well as the cast. Kubrick apparently dropped it after the release of 'Schindler's List', which I believe is an extremely diluted depiction of the Holocaust. There were probably uncertainties in his and the production house's minds regarding the reaction of a Kubrickian film after Spielberg's upbeat "tragedy" film. This was also worsened by Kubrick's own realization that a distilled version was impossible to convey in 2-3 hours, and that anything less would just be insulting to the millions who were murdered.
Read More: Most Controversial Movies