Like it has been said a million times before, language isn't a barrier for art. But it is for people. It is never a deterrent for different stories to be told, in the way the teller wishes. Hollywood encapsulates the very essence of diverse and global cultures. It possesses a varied spectrum of auteurs, from different backgrounds, and each having a different story to tell. The thriller genre is omnipresent in everyone's preferences for watching a movie. There can be only a handful who would refrain or pass on the opportunity to see a good thriller movie. Full of adrenaline and excitement, the genre has never disappointed in terms of matching expectations, sometimes even exceeding them with aplomb.
People are people though, and they don't prefer watching films of languages different from their mother tongue. Worry not children, Santa is here. Here is the list best recent thriller movies that are not in English language. You can watch several of these foreign thriller movies on Netflix, Hulu or Amazon Prime.
12. New World (2013)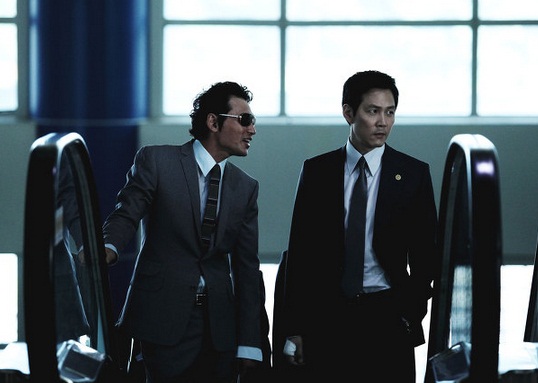 Internal infiltration is always the most common story-line movies employ in the genre. An undercover agent infiltrates a big crime syndicate and spends a lifetime setting his connections. This is partly the premise of Park Hoon-jung's brilliant crime-thriller, 'New World', which further entails the mysterious murder of the organization's boss. The killing renders the undercover agent torn between his loyalties to the syndicate and his own police force. The biggest strength of the movies is its enduring sense of familiarity. The way it is able to hold the character's conflicted state to effervescence chilling thrills is extra-ordinary. Don't miss this one.
11. The Wave (2015)
A Norwegian geologist (Kristoffer Joner) and his family (Ane Dahl Torp, Jonas Hoff Oftebro) fight for survival when a massive landslide causes a 250-foot tidal wave. Now this is what I call keeping things simple. When you would have heard the title, immediately your thoughts would have drifted towards a mob uprising or some sci-fi shit. But that is where this film wins. The premise is simple, with decent enough writing, and terrific performance from a talented ensemble. The visual effects are what make all this believable. They are absolutely breath-taking, and have a massive visual appeal. All in all a satisfactory watch.
10. Big Bad Wolves (2013)
Oh yes. If I had to personify the movie through a movie character, Tom Hardy's Bane would be the closest to do justice to this bad ass movie. When law doesn't give you justice, you take the matters in your own hands. That is exactly what a vengeful father and an aiding cop do. Entrapping and torturing a teacher they believe to be the killer of little girl (the former's), the menacing duo hold no bars and tear him down to his bare essentials. The film, like Bane, is sheer intimidation and brute strength. It is the apotheosis of raw and completely devoid of human instincts. Watch this one at your own risk.
9. Confessions (2010)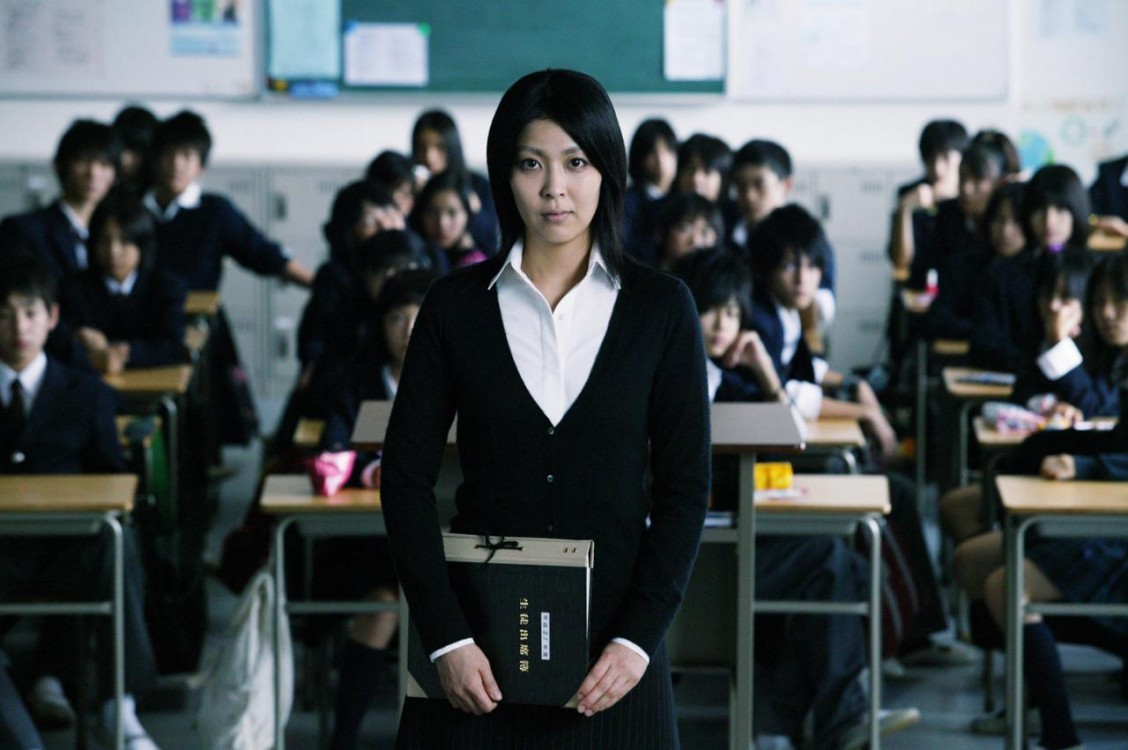 The film implies Kubrick's one-point perspective ideology in many vein-chilling scenes, which are also the highlight of the film. Japanese films have traditionally inherited psychological elements in their films, and this one is no different. A grieving mother turns into a scheming avenger as she plots the downfall of those responsible for her daughter's drowning. She has just one rule: following none. Takako Matsu is stunningly good in the movie. She is a substantial reason to watch the film, and at the end, take away something from it.
8. The Vanishing (1988)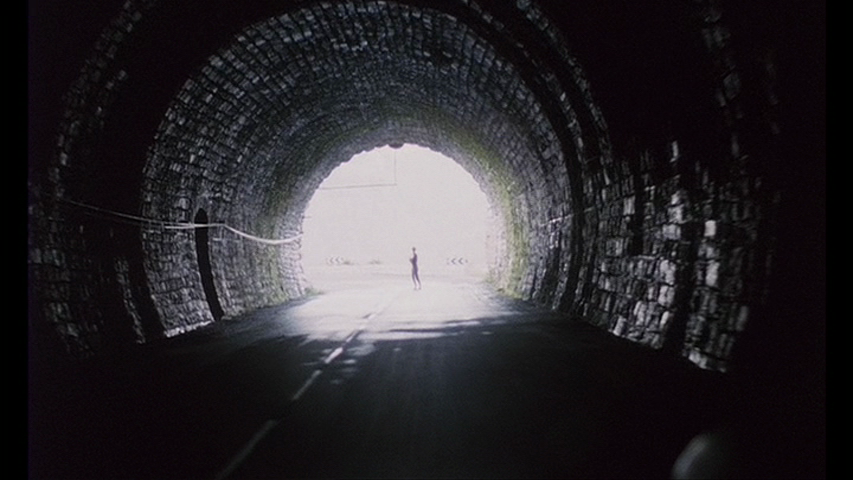 A.k.a. 'Spoorloos'. It was shocking when the film was overlooked for the Best Foreign Film award. I have literally not seen another movie like this which has kept me hooked to immediately watch it a second time. The intricate screenplay and the eerily suspenseful tone are what keep you engaged. It is a story about the disappearance of a woman, part of a husband-wife duo, on a biking trip at a gas station. Despite his constant and painstaking efforts, he isn't able to find her, but continues his obsession of solving the mystery. Three years later, an unassuming chemistry teacher approaches him, and spills the story that went don that day, indicating his cognizance of her whereabouts.
7. Headhunters (2011)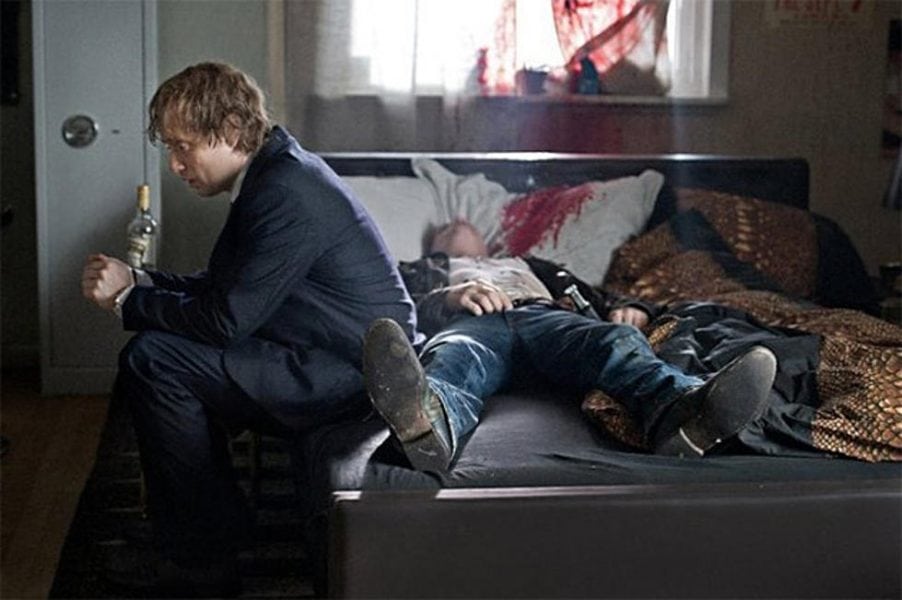 Our own Jamie Lannister stars in this brutal crime-thriller. It is primarily a story about a corporate CEO, who moonlights as a compassionate thief, stealing valuable paintings and artifacts from his affluent customers. In plotting the biggest heist of his life, he needs someone to fill in for his position. The film is also the highest grossing Norweigan film of all time. The taut and engaging story-line are constructed to perfection. The subtle tone of the film's background score is also detrimental in creating an air of suspense and thrill. A film so good that you just can't miss. (issued in public interest)
6. Marshland (2014)
In a word: stunning. The film very strongly feels like a Coen brainchild, with its dark humour and recurring themes of tasteful and gory violence. Two homicide detectives, perennially at loggerheads, are tasked with solving the case of a series of murders. The killer seems to be targeting young women, for a reason that is divulged at the end. The two must be careful in progressing further with a case, that they seem to have a mutual and personal interest in. The leads are so good complimenting each other, it never feels like they don't work together. The colloquial writing and the intense overlay of the setting make for a satiable watch.
5. The Secret in their Eyes (2009)
An Academy Award that was well-deserved. I finally saw the film after much procrastinating, and boy was it good. There wasn't n instant in the movie which even remotely threatened to divulge what the film was all about. It's peep-hole close to being a Kaufman-esque adaptation of the film 'Adaptation', but ironically, it is far from it. It is stroy about closure and redemption of a homicidal detective, who revisits a case almost twenty years ago, to find solace and write a novel about it. He also has his eye out for his love interest, an immediate superior, who is fatuous enough not to get the signals. Or is she? Watch to find out.
4. The Treatment (2014)
A mundane story-line, but an exquisite deliverance. This German thriller threatens with all its might to be unfathomably realistic in its approach. A police officer tasked with cracking the case of missing child decides to abandon the search and start one of his own, for his long lost brother. His meddling of his professional life and personal life has disastrous effects, and lands him in a tough situation to get out. The film on a lot of levels is more psychological in nature than it is a thriller. With faint traces of the former, it manages to concoct cinema that would haunt you for the following days after seeing it.
3. Cell 211 (2009)
The quintessential film of the past decade. 'Cell 211' differentiates itself from every other movie with its bizarre yet intriguing premise. A rebellion that is ruthless and mob-based in nature, threatens to wipe out anything that stands in its way. A security guard decides to be smart and impersonate an inmate to survive the uprising. Brilliantly acted and expertly directed, the film defies odds and comes out on top triumphantly. The harrowing end is a whole different issue to talk about. I for one loved it so much, as it was fitting to the entire story. The betrayal and helplessness on the guard's part certainly can't be missed, which is something for you to delict upon.
2. 36th Precinct (2004)
A 100% Rotten Tomatoes rating for a movie, especially a foreign movie is a rare thing. '36th Precinct' achieves that, and quite frankly, deserves that. It is a story of compassionate and intense revelry between two cocks chasing the same hen. In the process, they lose sight of themselves and descent into sheer madness, losing their identity, each becoming a facsimile of the other. Depardiue and Marchal are riveting as the two cops, while the substantiating ensemble does a respectable job of supporting them. The movie is a winner in regard its ideology and the themes it presents, rather than the equally good story and execution. It is a scathing social commentary on human greed for lust and power, and how hopeless it leaves us.
1. Elle (2016)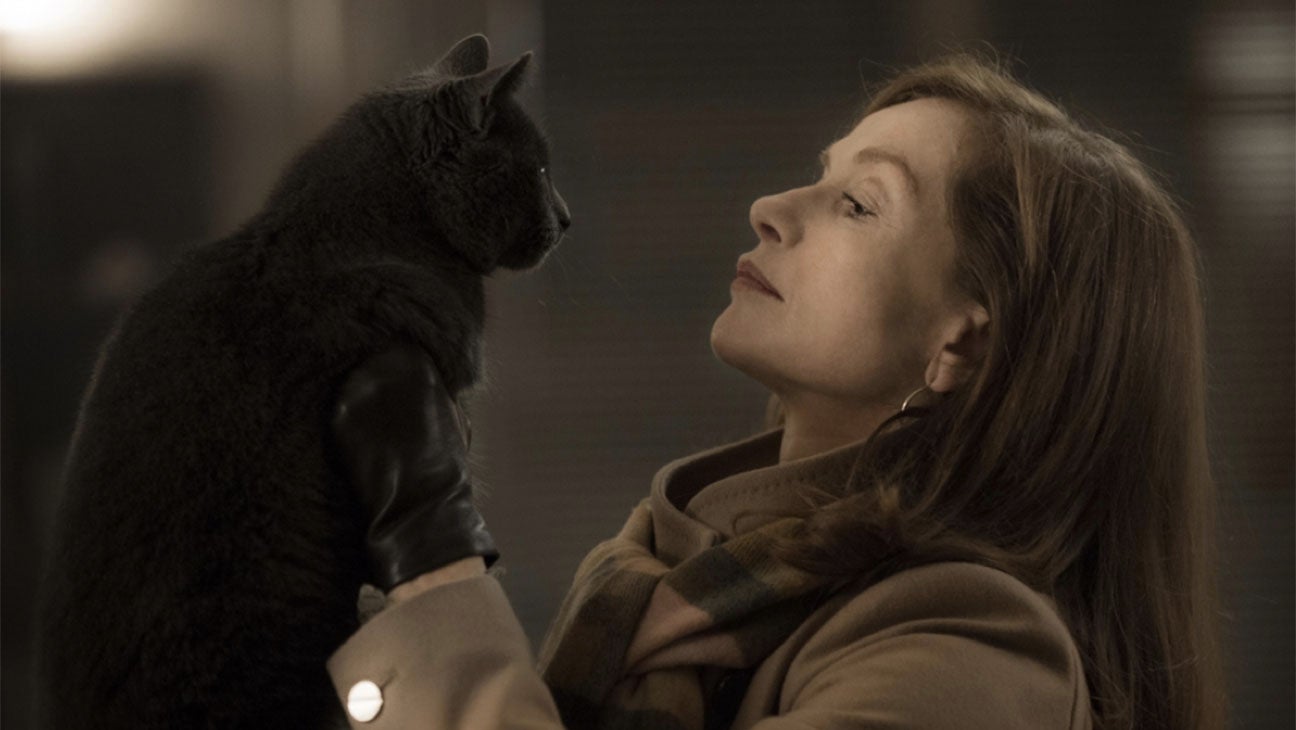 What do I say about this one? I mean, it rendered me speechless when I saw it, and seems to have brought on a bout of writer's block as I write now. Huppert made the film her own, and the world her own with a sublime performance. The greatest that I have seen in a long time. It employs disturbing and recurring themes of rape and revenge, and how the two are a blistering combination. An affluent and successful CEO of a video game company revisits the most horrifying chapter of her life, and tries to find out the identity of the man who raped her. Just go and watch it. Please.
Read More: Best Thrillers of All Time