By the forties, direction of a film had become an art form, as the men and very few women guiding films became artists. That charge was led by Frank Capra in the thirties who put his own personal stamp on each film, dominating the decade like few ever had or would again until Francis Ford Coppola in the seventies. It was clear by 1940s that the director was the principal creative artist on a film.
It was in the 1940s they truly found their voices.
Though the studios were still in charge, more and more directors of note were less inclined to be assigned films and were choosing their own projects which brought a greater passion to the work that might not have existed otherwise. In the days after Pearl Harbor, five major filmmakers left their careers in Hollywood to volunteer for the War Department to document the war effort, both at home and more importantly overseas. Frank Capra, John Ford, John Huston, George Stevens, and William Wyler shot documentaries that were shown in movie theaters as newsreel footage, shorts or feature length docs which brought the war home to the audiences. Never before had audiences seen such footage, that was startling in its realism, some of it banned for years as it was so horrifying. They had been gifted directors before going to war, but emerged masters of the art form, the darkness they saw reflected in their work which saw them create masterpieces.
Cinema became darker in the years after the war as American directors were impacted by the war and the new-realist cinema emerging from Italy after the conflict ended. Most notably affected by those films was Elia Kazan, emerging as a major talent in the forties, he would become the most important filmmaker of the fifties, his films striking in their realism.
Orson Welles broke all the rules of movie making no because he did not know what they were in the first place, and in making 'Citizen Kane' (1941), he helped evolve the art form with several important innovations used to this day. The broken narrative, deep focus cinematography, use of cinematography to suggest character or tone, editing for the passing of time with years going past in a single cut, use of sound, lighting, the creation of a fake documentary with Kane in scenes with historical figures, the metaphors within the film, and of course, rosebud, and the audience being left to discover what it meant. Critics loved the film, hailing it as the greatest ever made, but it failed with audiences, only to be re-discovered in future years on TV, and by French critics. It is safe to say all films that followed in one way or another were impacted by 'Citizen Kane' and Welles.
Here are the ten best directorial Achievements of the forties.
10. John Ford – My Darling Clementine (1946)
Ford was at home in the American West, his films about the West were deceptive in their simplicity, always deeper than they appeared on the surface. His films, all of them, had a folksy charm about them that some believe have aged the movies (I do not). Here, he explores the infamous gunfight at the O.K. Corral, with Henry Fonda as Wyatt Earp and Victor Mature as Doc Holliday. Beautifully shot, told with loving care.
9. Preston Sturges – Sullivan's Travels (1941)
An outstanding comedic director of satire and social comedy, Sturges lasted ten great years in the business, making many great films. The best, for me, is this study of a Hollywood director who takes to the road to discover what it is to be a common man. Joel McCrae is outstanding as the famous director who gets a whole new understanding of what his films mean to the public. Sharply written, with just the right tinge of social awareness, he was a gifted writer and solid director.
8. Billy Wilder – Double Indemnity (1944)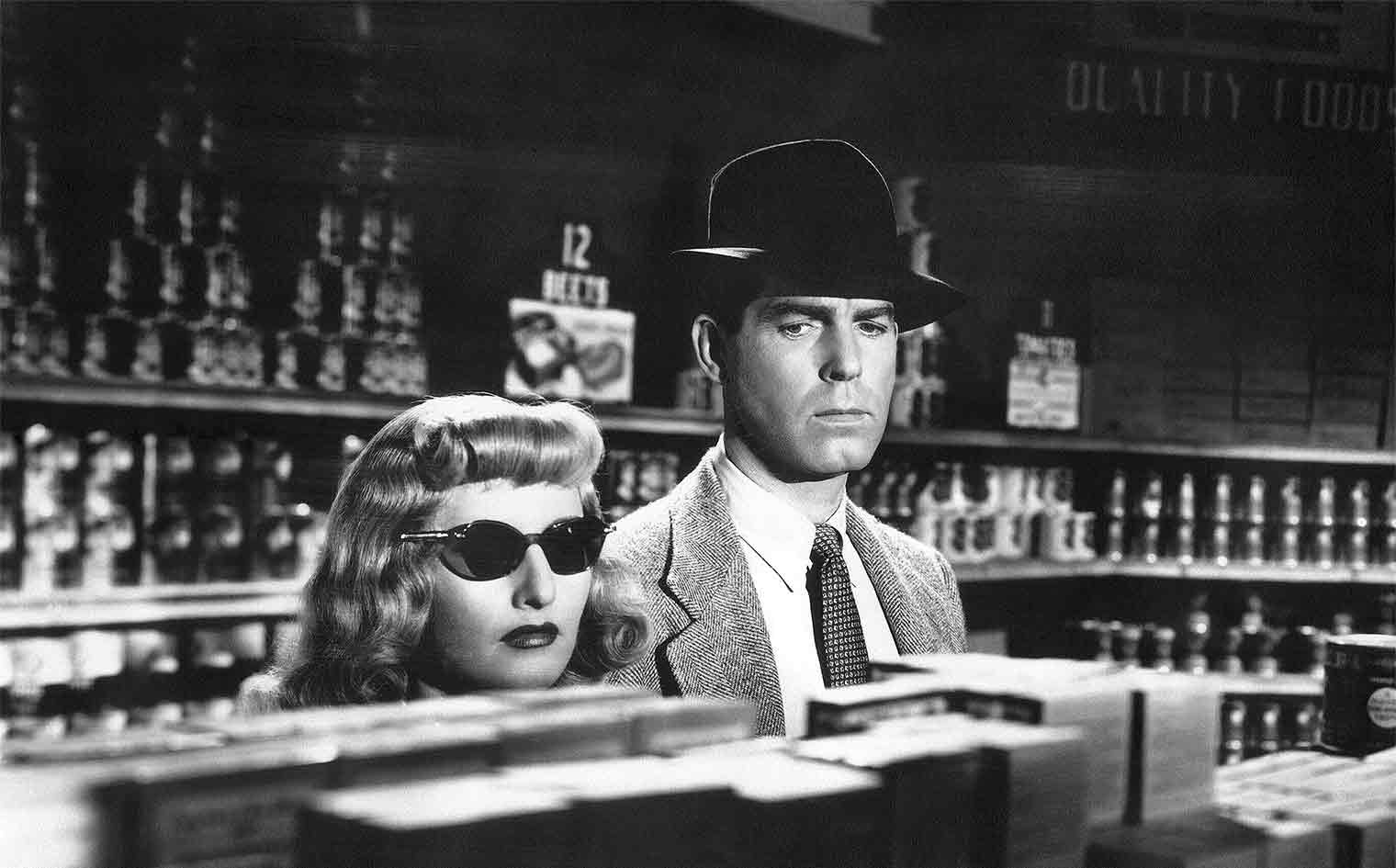 Wilder's great film-noir is a masterpiece of suspense and dark, tragic characters. Barbra Stanwyck is perhaps the finest and most dangerous femme-fatale in movies as a married woman who hooks up with an insurance investigator to get rid of her husband so they may run off. Fred McMurray is great as the man who gets tied up with a very dangerous woman, and Edward G. Robinson is superb as the man who figures it all out. Brilliantly directed by Wilder.
7. Howard Hawks – Red River (1948)
A huge epic Western set on the Chisholm Trail, where Tom Dunson is driving a huge herd to Montana to sell as beef, driving the men who work for him as hard, perhaps harder than the cattle. Finally tired of Dunson's cruel taskmaster ways, his stepson Matt seizes the herd and leaves, knowing the older man will not rest till he finds him. Promising to kill him, they part sworn enemies. Dunson, portrayed with raging force by John Wayne does indeed search and find Matt, played by Montgomery Clift. Hawks captures the intensity of driving a herd, the inherent dangers but it is the story of the men that matters most.
6. Frank Capra – It's a Wonderful Life (1946)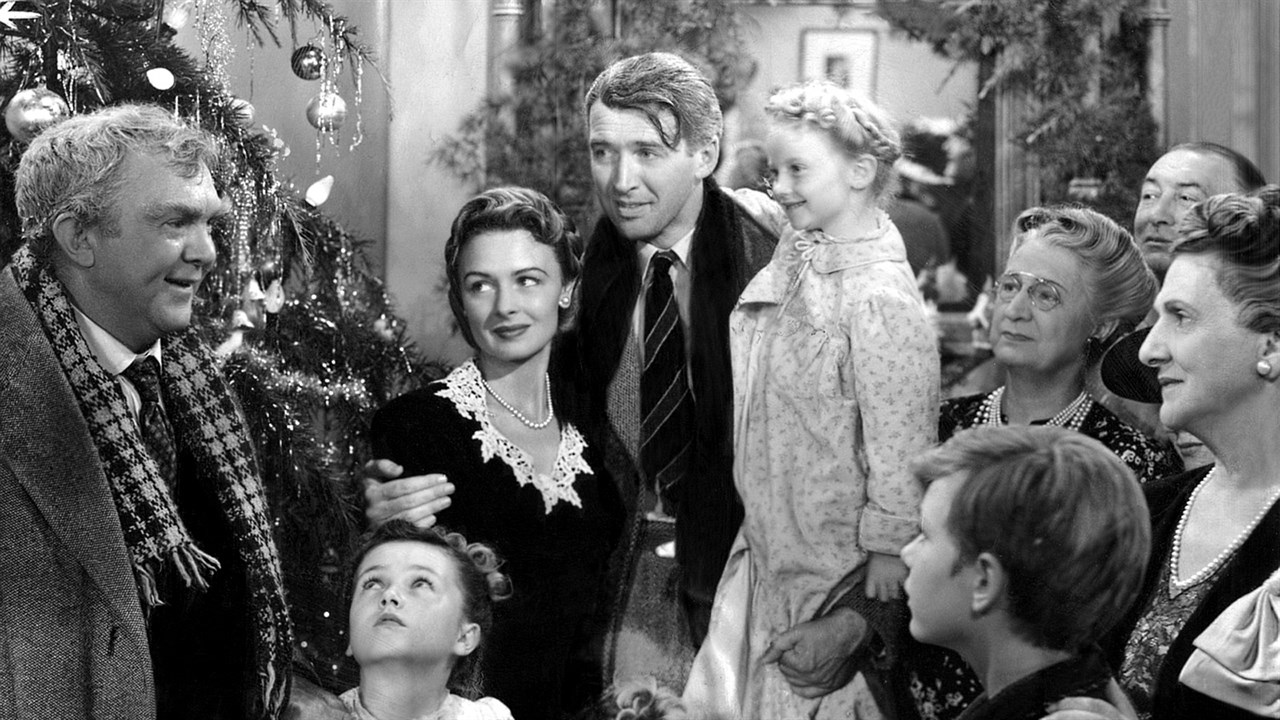 His first film after the war, Capra made a daring picture that was boldly realistic and fantastical. James Stewart is idealistic, good man George Bailey, who wants to see the world but seems forever stuck in his small town. Driven to despair he gets a chance to see the world had he never been born in, and realizes how much good he really did, and how loved he was. A flop when first released with audience, the film was an Oscar nominee for Best Picture, Actor and Director. Re-discovered years after on television it is now regarded as a masterpiece. The darkest work of his career.
5. John Ford – The Grapes of Wrath (1940)
Ford won his second Academy Award for this adaptation of the John Steinbeck book, choosing to honor the author with a powerful, very real adaptation. He was fortunate to cast Henry Fonda as Tom Joad,, who becomes his every-man as a crippling depression tears apart the nation, ruins families and lives. Stark black and white images capture the horrors and struggles of the Oklahoma farmers who lose their land and travel to California for a better life, finding only despair. Fonda is remarkable, Jane Darrell won an Oscar as Ma Joad. Darkly brilliant.
4. Charlie Chaplin – The Great Dictator(1940)
Warned not to make the film, Chaplin angrily pushed forward, announcing he would for the first time speak on film as the comic version of Hitler, Hynkel. Portraying two roles, the mad dictator and a little Jewish barber who looks just like him, of course they get switched. The comedian is astounding in the film, creating Hitler as a joke, as a buffoon. Obviously displeased with the portrayal, Hitler banned the film in Germany. It remains a powerful satire, perfectly acted and directed, save the final, passionate plea from Chaplin, speaking directly to the audience. Off the soap box Charlie, we got it.
3. William Wyler – The Best Years of Our Lives (1946)
The best film the gifted Wyler ever made, and he drew on his experiences documenting the war to find the startling realism in his brilliant picture. Choosing to explore what happened when the men got home, Wyler goes deep, long before anyone knew a thing about PTSD, yet it was as real as it is now. Fredric March is unforgettable as the father and husband who returns after fighting and cannot integrate back into society or his old job. Harold Russell, a real life double amputee won an Oscar for his performance but the entire cast is brilliant. The film was given credit for helping society understand what the veterans had gone through during their time overseas. A true masterpiece which reflects life.
2. Orson Welles – Citizen Kane (1941)
What can one say about Welles' accomplishments with 'Citizen Kane', certainly remarkable as an actor, but astounding as a director. He broke ground in story telling with a broken narrative, and drove his film with a powerful, often complex performance. Asking the audience to go on a journey with the newsman tasked with finding who or what rosebud might be, he wisely chose never to show the man's face, thus we are the one searching. At the heart of the story is a man who lost his youth and goes searching for it, so devastated is he with the loss of that innocence. Rosebud is a sled but it is also childhood. He had the courage to begin his story at the end and moves back and forth through time. A breathtaking journey.
1. John Huston – The Treasure of the Sierra Madre (1948)
Huston directed and wrote this unforgiving portrait of greed, as three men, strangers to one another head into the Sierra Madre mountains in search for gold. Told by the oldest of them, a strange old man portrayed with furious energy by the director's actor father, Walter Huston, they are warned what a gold strike will do to their trust for one another. And of course he is right, as Dobson (Bogart) becomes obsessed with the gold, the greed causing his mind to slip into eventual accusations directed at his friends which tears them apart. To others, the gold means nothing, and it is with great irony we watch it blowing back into the hills, none of them to enjoy their immense wealth. Brilliant on every level, Huston won Oscars for directing and writing, and he guided his father to an Oscar.