In years of cinematic history, many actors have delivered notable performances worth remembering and only a handful of them managed to make an impact in their first film appearance itself. Here is a list of some of the best debuts in history which still remains among some best of best feature film roles ever:
15. Eddie Murphy ('48 Hrs.' – 1982)
One of the most well-known comedians of cinematic industry, Eddie Murphy is famous for his funny but mischievous characters and his voice-over roles in various big-budget animated features. Eddie first appeared in Walter Hill's '48 Hrs' in 1982 opposite Nick Nolte. The action comedy follows a cop Jack Gates and a convict Reggie Hammond, who teams up to catch two cop-killers and what happens next is an action-packed chase filled with witty comic sequences, thanks to Murphy's inclusion in the cast.
The film received universal acclaim and achieved major commercial success earning approximately $80 million worldwide. Eddie was praised for his promising an auspicious debut and his chemistry with Nick. He was also nominated for the Best New Star Award at the 40th Golden Globes. Since then, Eddie has, again and again, made us laugh and give us some of the funniest characters, especially "The Donkey" from 'Shrek'. His recent films have although a been major failure, his individual performances is still an enjoyable watch.
14. Abraham Attah ('Beasts of No Nation' – 2015)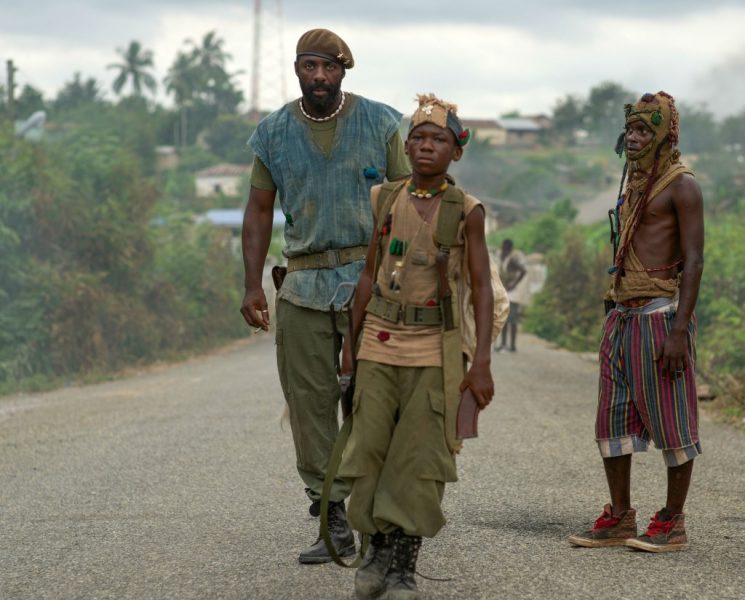 Abraham Attah debuted in 2015 film 'Beasts Of No Nation' directed by Cary Fukunaga (True Detective). Based on a 2005 novel of the same name, the film focuses on Agu, a teenage boy who becomes a child soldier after he is trapped in the ongoing civil war in his nation. After casting calls went out in Ghana, Cary and the casting team only received responses from wealthy families of the country. This led Cary and his casting director to scour local schools and villages. It was one of those schools, where they discovered Abraham.
After proper guidance and weeks of auditioning, Abraham was cast in the role of Agu. The cast was joined by actor Idris Elba. Released on Netflix, the film gnarred major critical attention and received universal acclaim, filled with positive reviews from around the world. However the film failed to make a profit during its limited theatrical release, it though profited from Netflix's online stream.
Abraham won Marcello Mastroianni Award at the Venice International Film Festival and was nominated for an Empire Award for Best Newcomer. The film was heavily snubbed at major award functions and wasn't nominated for an Academy Award in any category. This brought out a major controversy and started a worldwide debate over "Black & White Discrimination" at Oscars.
13. Alan Rickman ('Die Hard' – 1988)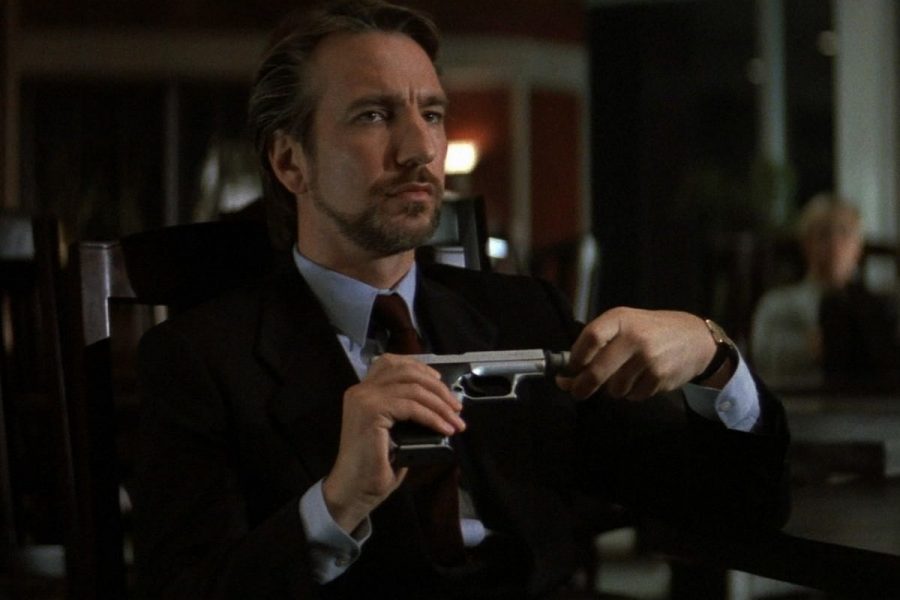 Initially running a successful graphic design studio, Alan Rickman gave up his business and joined Royal Academy of Dramatic Art in 1972 and graduated in 1974. He started doing theater roles and later went on to grab prominent roles in TV shows like 'Romeo and Juliet' and 'The Barchester Chronicles'. It was in 1988 when Rickman first appeared in a feature film. Rickman played the antagonist Hans Gruber in the Bruce Willis starrer 'Die Hard'.
Rickman, an already known face made a very distinctive mark with his villainous and ambitious Gruber. He managed to outwit his character by the hero with his cold and smart portrayal. His work was applauded by critics and audiences alike and made him a famous face in America as well.
Rickman later went on to star in multiple film roles. His acting in 1991 film 'Robin Hood: A Prince of Thieves' earned him BAFTA Award for Best Supporting Actor. He later won a Golden Globe and an Emmy for mini-series 'Rasputin: Dark Servant of Destiny' (1996). He was later cast in 'Harry Potter' franchise, the film adaptation of J.K. Rowling's book series. He played one of the most hated characters, Professor Snape. His vicious and witty voice over and cunning impressions made everyone fell in love with his anti-hero persona. After the final installment, his character gained heavy appraisal from the fans and the anti-hero changed into a loving father figure. Rickman passed away at the age of 69 in 2016 due to pancreatic cancer, which he kept away from all his closest confidantes.
12. Emma Watson ('Harry Potter and the Philosopher's Stone' – 2001)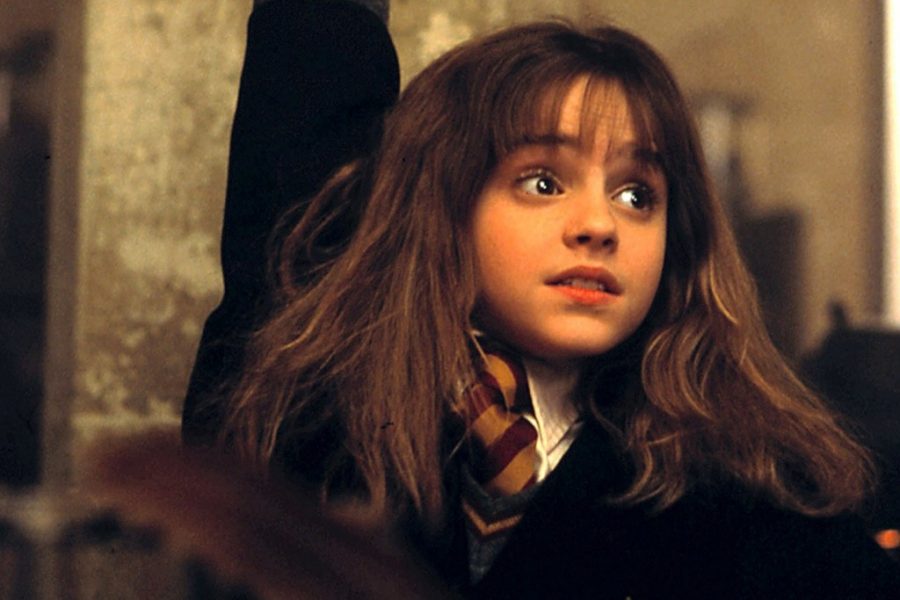 A regular in dramatics and acting in her school days, Emma auditioned for David Heyman's then-upcoming production in 1999 and was found through her dramatics teacher. After seven auditions, she, at the age of 10, she was cast by Heyman cast her in what became the reason for her newly achieved fame and success and the cynosure for many little guys at that time.
Her first ever on-screen appearance, "Harry Potter and the Philosopher's Stone" received a record-breaking opening and the best ever critical response for a book adaptation. Her charm, adorability, and wisdom won hearts all over the world. Her character got better and better in further installments and Hermione's intelligence and sharpness amplified her fan base. She appeared in all eight installments of the series and continued to woo the audience with her further works in 'My Week With Marilyn' (2011) and 'The Perks of Being a Wallflower' (2012).
She was recently cast in her biggest success since 'Harry Potter', Disney's motion-picture adaptation of 'Beauty and the Beast' which became the highest grossing film of 2017 and 10th highest-grossing film of all time.
11. Anna Paquin ('The Piano' – 1993)
The Canadian-born New Zealand actress, Anna Paquin is an acclaimed actress, with multiple accolades on her resume. She has been an active contributor to the entertainment media and has gnarred major attention for her acting credits. But, Paquin began her career as a child actress with 1993 film, 'The Piano'. Starring Holly Hunter in lead, 'The Piano" follows Ada and her daughter Flora, and Ada's passion for playing the piano. Anna auditioned for the role after seeing an advertisement in a newspaper and beat 5000 candidates to grab the role.
For her performance, Anna Paquin won the Best Supporting Actress at the 66th Academy Awards ceremony, beating Emma Thompson and Winona Ryder for their respective roles. She became the second youngest Oscar-recipient at the age of 11. In her adorable acceptance speech, she went speechless for a few seconds and then thanked her co-actors for taking care of her during the shoot.
Since then, she has starred in multiple films, the most prominent of them being the 'X-Men' franchise, in which she played mutant Rogue, alongside Patrick Stewart, Hugh Jackman, and Ian McKellen. She has received widespread critical and commercial success for her lead role in TV series 'True Blood' for which she received Golden Globe for Best Actress in a Television Series- Drama in 2009.
10. Jennifer Hudson ('Dreamgirls' – 2006)
A singer by profession, Jennifer Hudson first rose to prominence as the finalist of the talent show American Idol in 2004, where she finished seventh. In 2005, Hudson was cast in Bill Condon's 'Dreamgirls', which marked her debut feature. Hudson was selected for the role of Effie White, after beating several professional actresses and singers during the course of months of auditions. Hudson was one of the leads of the film starred alongside Jamie Foxx, Beyonce, and Eddie Murphy.
Her performance as Effie was met with incredible feedback from critics and made her a universally acclaimed actress. Her interpretation of the song "And I Am Telling You I'm Not Going" met with outstanding praise and appreciation, as was her original song "Love You I Do". Her acting credit won her 29 different awards in Best Supporting Actress category, including an Academy Award, a Golden Globe Award, a BAFTA and a Screen Actors Guild Award. Her song "Love I Do" was featured in her 2009 R&B album for which she received a Grammy Award.
Since 'Dreamgirls', Hudson has appeared in 'Sex and the City' and starred in the biographical drama 'Winnie Mandela'. She has also achieved a high-profile success in her singing career and won her numerous accolades including a second Grammy. Hudson is one of the few actors, who have grabbed an Emmy, Oscar, and Grammy awards in her career.
9. Parminder Nagra ('Bend It Like Beckham' – 2002)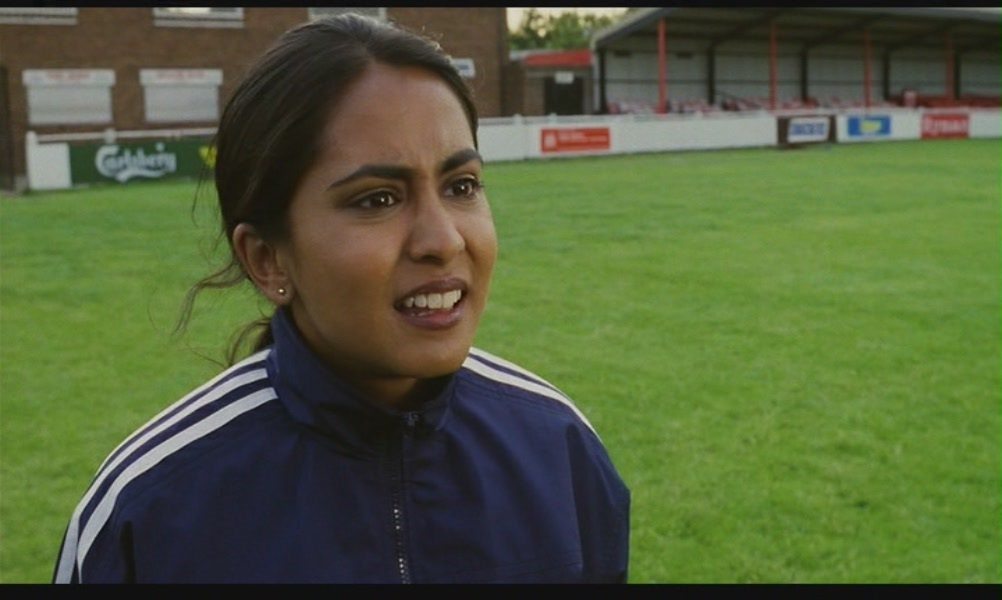 A British-Indian by ethnicity, Nagra acted in multiple stage productions in London. It was in 2002 when she was cast in Gurinder Chadha's 'Bend It Like Beckham'. The film was the story of an Indian girl infatuated with football but is forbidden by her orthodox parents to pursue it as a career. The film also starred opposite Nagra, future acclaimed actress Keira Knightley.
The low budget film became an unexpected success and won any positive reviews from critics. It grossed around $75 million over a $6 million budget and even became an inspirational cult in entertainment media back then. Nagra's performance earned her nominations at Empire Awards and British Independent Film Awards for Best Newcomer and landed her many future roles.
The film's success helped her grab an important recurring role in medical drama TV series 'ER' in 2003. She played Dr. Neela Rasgotra in the series and was later promoted in the main cast of the show. By 2009, she became the most prominent cast member of the series and continued with it until the series concluded with its season 15 in 2009. She recently starred in ABC series 'Marvel's Agents of S.H.I.E.L.D.'
8. John Cazale ('The Godfather' – 1972)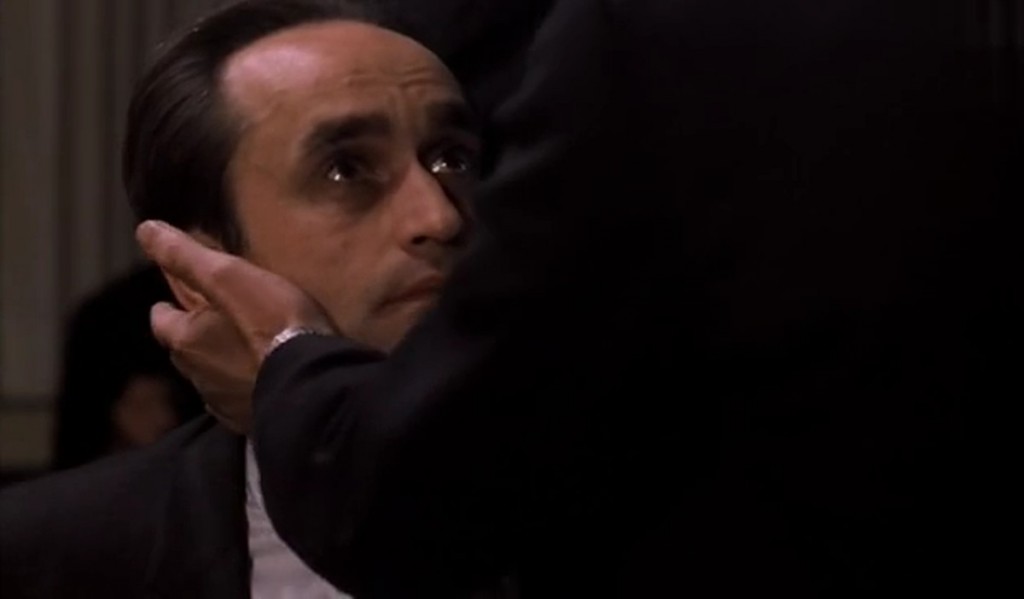 Born to an Irish mother and an Italian father, John started his career with theater and used to work as a cab driver to support himself. He acted in several plays, some of which were major productions. While working as a messenger at an oil company, he met then-aspiring actor Al Pacino and even later co-starred with him in a play in 1966. During one of his performance, he was spotted and suggested to Francis Ford Coppola for the role of Fredo Corleone in his film adaptation of Mario Puzo's 'The Godfather'.
Though his part was small, film's mesmerizing box-office records made every unknown star in it, a famous celebrity. John rose to further prominence with his next film 'The Conversation' (1974) and reprised his role as Fredo Corleone in Coppola's 'The Godfather II', the sequel to his debut hit. He gained major critical success in 1975 through Sidney Lumet's 'Dog Day Afternoon', for which he received Golden Globe nomination for Best Supporting Actor- Motion Picture.
However, John passed away at an early age of 42 in 1978. John died of lung cancer, which he was diagnosed with earlier, but still decided to continue on his projects. During the short span of his film career, John acted in five films. He also appeared in archival footage in 1990 conclusion 'The Godfather III'. Interestingly, all of these six films were nominated for an Academy Award for Best Picture, which marks a unique and unforgettable achievement of John's career.
7. Samantha Barks ('Les Miserable' – 2012)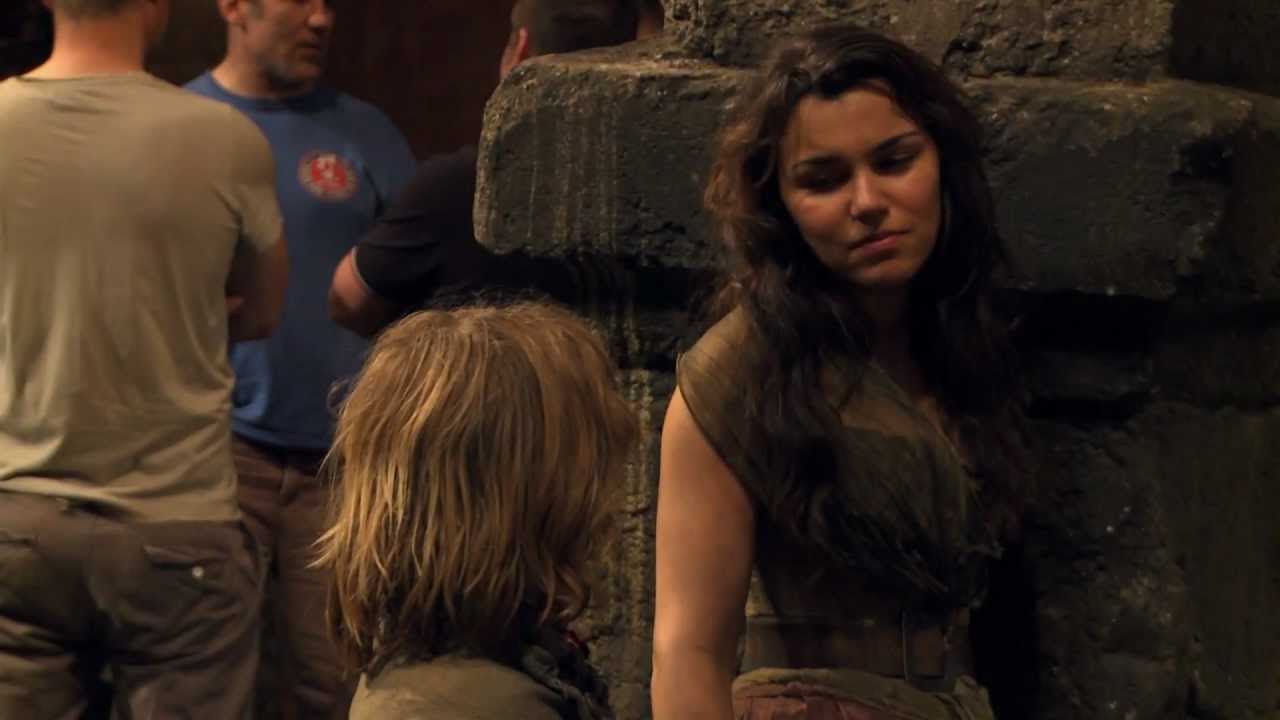 Alongside her singing stints, Samantha rose to fame after she finished third, in BBC talent show-themed series, 'I'd Do Anything'. She then appeared in the TV series, 'Groove High' as the lead, though it didn't do well. Her first major success came with her debut feature, the musical drama 'Les Misérables' (2012). The movie was adapted from the musical of the same name, and Samantha played Éponine, an initially pampered child, later turned to an impoverished teenager, who wishes to retain her earlier charm and win the heart of her love Marius.
She co-starred in the film alongside famous and acclaimed actors like Russell Crowe, Hugh Jackman, Anne Hathaway and Eddie Redmayne. Her performance was especially singled out by many critics and they laid out heavily positive reviews regarding it. She shared multiple ensemble awards with the cast and was nominated for a Satellite Award for Best Supporting Actress- Motion Picture.
Samantha continues to act in films as well as theaters and has significantly gained success in her singing career. Though her performance in 'Les Misérables' still remains the best till date, her ongoing career may again lead her to deliver another heart-warming performance and take her to newer heights.
6. Barkhad Abdi ('Captain Philips' – 2013)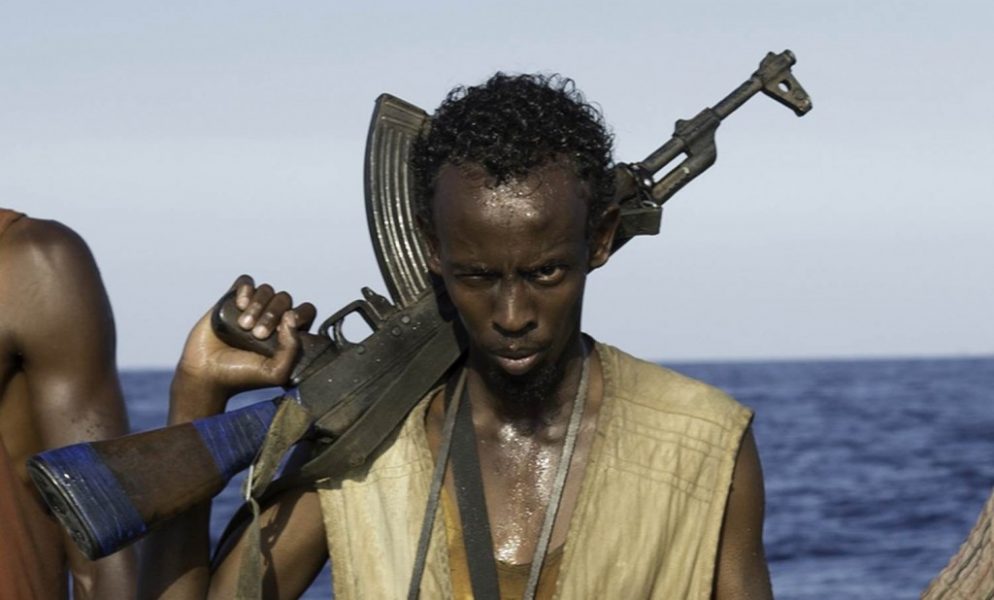 Coming from a Somali family, Abdi made his feature film debut with 2013 biographical thriller, 'Captain Philips'. His first ever work in the acting field, landed him a major role, that too opposite Tom Hanks. Based on the real-life incident in which merchant mariner Capt. Richard Philips was taken hostage by Somali pirates, the film starred Hanks as Capt. Philips and Abdi as pirate leader Abduwali Muse.
The film's director Paul Greengrass selected Abdi out of seven candidates he shortlisted for 700 auditions of Somali artist. It was a life-changing incident for Abdi who sold mobiles at his brother's shop before this opportunity. When the film opened, Abdi received a standout praise and acclaim for his amazing performance. Some critics even said that Abdi managed to deliver a stronger acting show than Hanks.
Abdi received 15 nominations in Best Supporting Actor category later that year which included even an Academy Award nomination for the same. He also won the BAFTA Award in the same category and was nominated for a Golden Globe Award for Best Supporting Actor- Motion Picture as well.
5. Dafne Keen ('Logan' – 2017)
Born of a British father and Spanish mother, Dafne Keen made her television debut in the British series 'The Refugees' alongside her father, actor Will Keen. In 2017, Dafne was selected after months of auditions, for the role of Laura Kinney/X-23, in Fox's 'X-Men' film 'Logan'. Dafne's character was if an 11-year old girl, who is mutated with Wolverine's blood and her bones replaced with Adamantium metal, same as her "father".
'Logan' pre-release success as it was the last portrayal of Wolverine by Hugh Jackman, who has been playing the character for 17 years over a course of 8 films. But when the film hit the theaters, Dafne stole the show from Hugh with her deadly expressions, her brutal action sequences and at the same time for her innocent and sweet pair-up sequences with Sir Patrick Stewart.
Dafne was the real badass of the film and it was her angry and devastated ferocity and childish delicacy, that made 'Logan' the blockbuster it is. Her portrayal earned her a nomination for Best Young Performer at Critic's Choice Awards (which is still pending) and earned her MTV Movie Award for Best Duo, shared with Hugh Jackman.
4. Mark Hamill ('Star Wars' – 1976)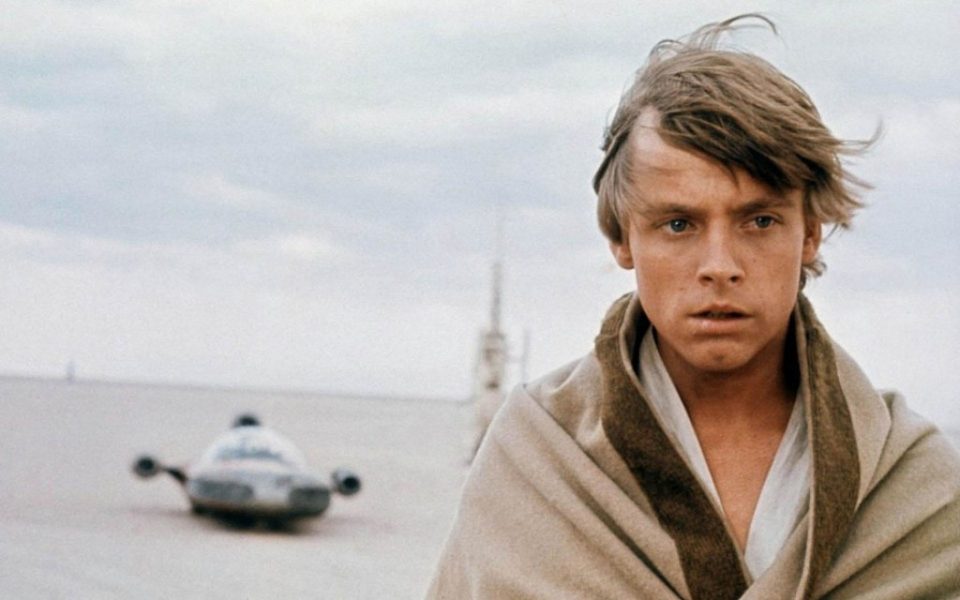 Star Wars'. A franchise dated back to 1976, the one our parents must have been fond of. Set in a galactic future, the story of an isolated farmhand Luke Skywalker, whose life is disrupted by a galactic war and is trapped in the middle of it, somehow has found a place in every generation's heart and still progresses with the help of such devotion and whole-heartedness of fans.
For Luke's role, director George Lucas always wanted a new and young face. Hamill's (who had only starred in a voice role before this) sincerity and simplicity won him the lead role in what turned out to be the everlasting series. 'Star Wars' (later subtitled 'Star Wars Episode IV: A New Hope) was an unexpected but a huge commercial success and went on to gross more than $750 million. It made Hamill an overnight celebrity and he garnered huge attention from fans and critic alike. His role expanded with the franchise and he starred in two more films of the trilogy.
However, his stardom and success in 'Star Wars' were limited to the franchise only. But in 1992, he won hearts again with his voice role as Batman's nemesis Joker in 'Batman: The Animated Series'. His voice-over led him to reprise the role again and again in numerous animated films and series and remains the best on-screen interpretation of the character, only to be surpassed or I'd say tied upon by Heath Ledger.
Now, destiny has brought him back to 'Star Wars' again after years with the newly planned sequel trilogy of the franchise and he's again winning hearts even after this long. Mark Hamill is that actor, who might not be a huge stint at the award shows, but has managed to immortalize two widely loved characters and has made his impact in the industry.
3. Tatum O'Neal ('Paper Moon' – 1973)
At the age of 9, Tatum O'Neal was cast in alongside her father Ryan O'Neal in the 1973 comedy-drama 'Paper Moon'. Set in the Great Depression Era, Tatum played Addie Loggins in the film, who is trained by the trickster and con man Moses Pray (played by Ryan).
The low-budget production was loved for its sweet and simple plotline. Shot in black and white, the film's depiction of the Depression-era added to its virtue. The film was also praised for its direction which involved extended takes (which have evolved into a major directorial skill in modern cinema). But it was Tatum who won received acclaim and achieved great success through her enchanting performance, which won many hearts.
Her portrayal earned her an Academy Award for Best Supporting Actress and made her the youngest ever recipient of an Academy Award, a record she holds to date. She also won the New Star Award at the Golden Globes and was also nominated for Best Supporting Actress at the same event. Though she frequently appeared in a number of films in future, her performance in 'Paper Moon' remains her best till date.
2. Edward Norton ('Primal Fear' – 1996)
One of the most famous actors in the modern cinema industry, Edward Norton made his acting debut back in 1996, in mystery-legal drama, 'Primal Fear'. At the age of 27, it wasn't an early debut for Edward, but it was a compelling one. He played Aaron Stampler, a 19-yr. old altar boy accused of murdering a Roman Catholic archbishop. In this appealing thriller, Edward shared the screen with veteran Richard Gere and turned out to be a trump card of the movie.
Edward's performance gnarred major critical attention and was garnished with highly positive reviews. Edward was nominated for an Academy Award for Best Supporting Actor for his role in his debut feature and grabbed a Golden Globe for Best Supporting Actor- Motion Picture.
From here, Edward went on to become one of the most acclaimed actors in the industry. His 1998 feature 'American History X' earned him his second Academy Award nomination, this time in Best Actor category. His next, David Fincher's 'Fight Club' listed him among the most profound actors of the time. Since then he has proved his ability and extent of talent he posses in every film he has starred in, and continues to entertain us with his impressive skills.
1. Lupita Nyong'o ('12 Years A Slave' – 2013)
Coming from a Kenyan descent, Lupita Nyong'o's actual debut feature was a 2008 short film 'East River'. She then starred in a Kenyan television series 'Shuga'. But she got her first feature film role after she completed her master's degree in acting from Yale. She was cast for Steve McQueen's historical-memoir '12 Years A Slave'.
Based on a memoir of the same name, '12 Years A Slave' accounts the life of Solomon Northup (played by Chiwetel Ejiofor) who is kidnapped and sold into slavery in the 1840s. Nyong'o was cast as a fellow slave girl Patsey, who was owned by Edwin Epps (played by Michael Fassbender). Nyong'o was widely applauded for her role. Her character established a significant emotional link for the film and her horrific and painful expressions combined with her way of dialogue delivery was an astonishing sight for the viewers. The scene where she finally breaks and confronts Edwin is one of the most devastating scenes I've ever seen in a film.
Nyong'o received various accolades for her role in the film, including an Academy Award for Best Supporting Actress, the first African recipient in the category. Her hard-work has come across in a positive way. She has starred in various supporting roles after '12 Years A Slave' including an important role in 'Star Wars' franchise. She was also nominated for a Tony Award for a 2015 play 'Eclipsed'. Nyong'o also bagged a role in MCU's upcoming superhero flick 'Black Panther', slated to be released in February 2018.
Read More: Best Sports Biopics