Directors and Actors have always had a very intense relationship that has gotten better with time. Many legendary directors have stuck with the same group of actors for majority of their careers. With every movie, the director learns how to squeeze the sweetest juice out of his peach, and this is practically impossible if there's no understanding between them. The greatest director-actor duos have been nothing short of an exploration for the duo, on a professional and personal level. When you work with a person through the most important phase in your life and with such dedication towards the same goal, you develop something telepathic, and this has also been the case with many other artist duos. Now, we'll be looking at the 20 Greatest Director-Actor Collaborations in the History of Cinema. Since, we have to look at their influence on both the present and past, it is a blend of traditional and populist choices, and it is impossible to list every great collaboration , but that doesn't mean we do not respect the unnamed duos.
20. Yasojiro Ozu and Chishu Ryu
Chishu Ryu is one of the most respected names in world cinema, having appeared in 160 movies and 70 TV shows over the course of 65 years. He is most popular for being Yasojiro Ozu's favorite actor and collaborated with the director on 52 occasions. Probably his career defining performance came in 1953's 'Tokyo Story' where he plays an aged man, trying to come to terms with his grown-up children's attitude. Maybe it was his upbringing as a priest's son, that enabled him to be so simple yet nuanced in his acting. He was given "elderly man" roles from the beginning, and despite not being one he shone in Ozu's 'There Was A Father'. Subsequently because of his ease to carry himself with such maturity, he continued portraying experienced characters in 'Record of a Tenement Gentleman' and 'An Autumn Afternoon', the latter being Ozu's last film. Ryu, because of his simplicity, was like a piece of glass for Ozu, calmly reflecting the director's to the audiences.
19. Paul Thomas Anderson and Philip Seymour Hoffman
"That wasn't good, YOU'RE DEAD!" and I couldn't feel my stomach a few minutes later, it was hilarious. Philip Seymour Hoffman had appeared in my favorite films, as characters that are so unique, I cannot pick his best. His performance in Magnolia was what truly depicted his calibre, as he played a nurse that had to be present to connect two primary characters. This was a defining moment as he had earlier played quirky characters like a stripper, butler or a simpleton. PTA fell in love with the man after watching him in 'Scent of a Woman', and wrote characters especially for him. "I knew what love at first sight was. It was the strangest feeling sitting in a movie theater and thinking, he's for me and I'm for him. And that was it." – PTA. He had a minor role in the director's debut 'Hard Eight' and played a loser trying to seduce Mark Wahlberg in 'Boogie Nights'. He never had a lead role, but PTA's films are like journeys and Hoffman is that person who sends the traveler down an unexplored path, and this is probably the reason he wasn't present in the character centered 'There Will Be Blood'. Their greatest collaboration I believe is unfortunately the last one, 'The Master', which garnered Hoffman an Oscar nomination.
18. Werner Herzog and Klaus Kinski
No matter how despicable a person Klaus Kinski might have been, there's no shade of a doubt he was one of the finest actors of the 20th century. Though his relationship with Herzog had grown into a toxic one, along with Wiene – Veidt, Lang – Klein Rogge it is one of the greatest from Germany. Their acquaintance began when Herzog was a 13-year-old, and Kinski was a soldier suffering from psychological impact of the war, and parts of it is discussed in Herzog's documentary 'My Best Fiend'. Their first film was the historical epic, 'Aguirre The Wrath of God' which is a haunting piece of cinema, exploring a man's mind deeper than it traverses the Amazonian jungle. Their next 3 collaborations came out in 3 years, including the legendary remake of 'Nosferatu', which bettered the original source material courtesy of a career best performance by Kinski. Their last film 'Cobra Verde' is unfortunately known for the wrong reasons, as Kinski's tirades made it difficult for anyone to work with him.
17. Wes Anderson and Bill Murray

Anderson started his career in the movies with his friends and frequent collaborators Owen Wilson and Luke Wilson with 'Bottle Rocket'. He soon learned that working with the same actors for different characters would help him bring out the best in them. He has therefore frequently cast the same group of actors including the Wilson brothers, Adrien Brody, Willem Dafoe, Jason Schwartzman. This also made Wes Anderson's quirky universe that is a unique world of pastel colours. Starting with 'Rushmore' in 1998, Bill Murray became a staple in all of Wes Anderson's movies. Bill Murray's subdued humour works brilliantly with Wes Anderson's crazy characters. He played Gwenyth Paltrow's neurologist husband in 'The Royal Tenenbaums' but he got the lead only in 'The Aquatic Life of Steve Zissou'. After that he went back to doing smaller roles in the films and even a cameo in 'The Darjeeling Limited'. He will be seen collaborating again with Wes Anderson in 'The Isle of Dogs' a stop-motion animated comedy that will be released early next year.
16. Richard Linklater and Ethan Hawke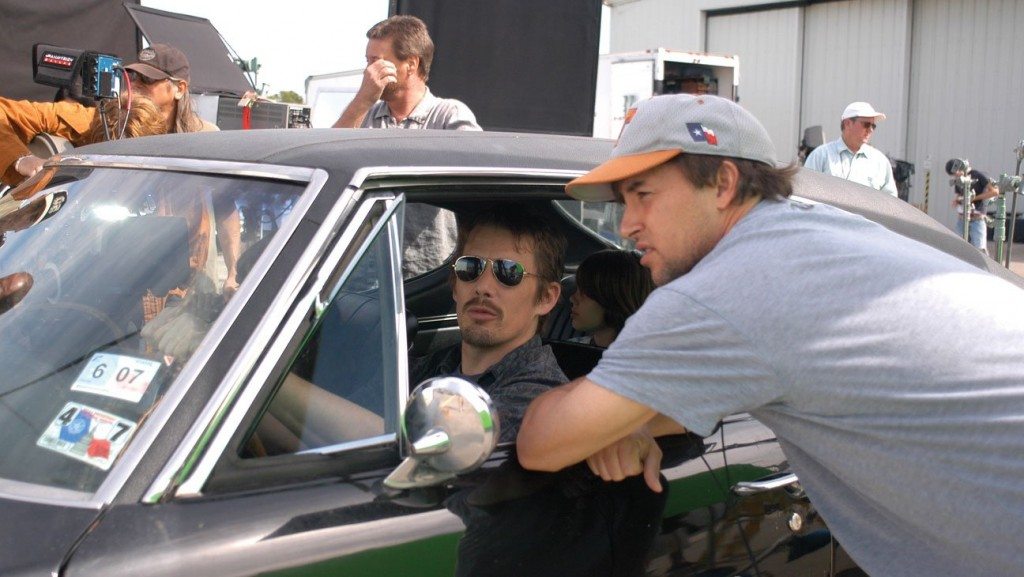 There is literally nothing that this duo can do wrong. They have brought us one of the best trilogies of all time and many smaller under-watched performances that you should check out. Starting with 'Before Sunrise' in 1995, Linklater has found a way to write detailed characters especially for an actor he has worked with so often. After the refreshing take on the romance genre, they collaborated on a drama-comedy, 'The Newton Boys' which was a true story based on a family of bank robbers. The duo worked again in some very unconventional films like the real-time drama 'Tape' and the trippy commentary on life itself 'Waking Life'. They continued the iconic trilogy with 'Before Sunset' in 2004 and 'Before Midnight' in 2013. They also did 'Fast Food Nation' which was a comedy-drama that commented on the influence of fast food chains in modern society. And then we come to the masterpiece of filmmaking that is 'Boyhood'. The movie shot over 11 years shows the ultra-real life of Mason as he grows from a six year old to an adult in college. Ethan Hawke Mason's father in the Oscar nominated movie in a great performance. Ethan Hawke has stated in an interview, "Richard Linklater and I are talking about doing a film of King Lear when he's 90 and I'm 80 and it'll be the last thing we do before we retire." Which means that we have at least one more great movie guaranteed in a few decades' time.