When Hannah Hill went missing from her Akron, Ohio, home on May 19, 1999, law enforcement officials tried their best to get her home safely. However, the case took a tragic and dark turn when the police found the 18-year-old girl deceased inside the trunk of her car. 'Dateline: The Night Hannah Hill Disappeared' chronicles the gruesome incident and follows the investigation that brought the perpetrator to justice. If you are intrigued about the details surrounding this case and want to know more, we have you covered.
How Did Hannah Hill Die?
Hannah Hill was a lively and down-to-earth young girl who lived a happy life with her parents in Akron, Ohio. Shortly before her murder, the 18-year-old graduated from high school; her loved ones spoke of the massive aspirations she had for the future. Moreover, she didn't wish to sit idle and found work as an ATM secretary for the summer while she applied to different colleges. The neighbors and friends of the Hills described Hannah as kindhearted and generous, and the show mentioned that she also had a boyfriend named Brad O'Born.
Interestingly, Hannah and Brad had an on-again-off-again relationship, and the show even claimed that the latter was pretty violent in his behavior. Nonetheless, there was nothing out of the ordinary, and people had no idea about the tragedy that was to follow. Hannah Hill was last seen by her mother at around 10:30 pm on May 19, 1999, when she stepped out of her house with a promise to return soon. However, the 18-year-old never made it back that night, and the following morning, her boss rang up her family to mention that Hannah did not show up to work on time.
Since it was massively uncharacteristic of her, Hannah's loved ones immediately raised the alarm before informing the police of her disappearance. Furthermore, they even linked up with local volunteers to comb through the nearby areas, but to no avail. Once the police took over the investigation, they organized several search parties and even employed all facilities available at that moment. Still, there was no news about the missing girl, and her loved ones began fearing the worst with each passing hour.
Around this time, officers also received information about an illegally parked car, but they decided to let it off with just a parking ticket. However, further investigation determined that the car belonged to Hannah, and once law enforcement officers opened the trunk, they found the 18-year-old deceased and in a state of partial undress. Subsequently, a medical examination determined that Hannah passed away on the night she disappeared, while an autopsy mentioned that she was beaten and strangled to death.
Who Killed Hannah Hill?
The initial investigation into Hannah Hill's murder was challenging as the police had no leads or witnesses to work on. However, when talking to some of Hannah's friends, officers learned that she and her boyfriend, Brad, had argued on the night of her disappearance. Interestingly, when the police went to question Brad, they found several scratch marks on his arms, indicating a struggle. Yet, Brad insisted on his innocence and stated that he and Hannah had just fought for a little before she stormed out. In the meantime, the police began going through Hannah's phone records and discovered that she was in constant contact with a person named Denny Ross.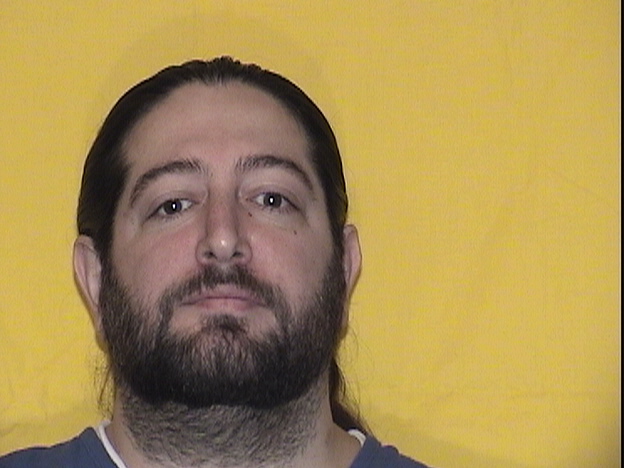 Hannah had exchanged several messages with Denny in the hours leading up to her death, and the police wondered if he was the last person to see her alive. On top of that, the show claimed that Denny was a known drug dealer, which made his involvement even more suspicious. When questioned, Denny admitted to meeting Hannah a few hours before her death and even claimed they kissed. However, he insisted that eighteen year old exited his apartment at around 1:30 am, when she was still sober.
Denny's statement didn't appear trustworthy to the police, and they managed to procure a search warrant before questioning him again. This time, officers also recovered a trash bag from Denny's apartment, which contained Hannah's underwear. Thus, with evidence linking him to the crime, Denny was arrested for murder. Interestingly, Denny's initial trial ended in a mistrial as there was a problem with one of the jurors. However, while out on bail and waiting for his retrial, he assaulted and raped 32-year-old Jennifer Tittle. As a result, he was convicted on a charge of attempted murder, rape, kidnapping, and felony assault and sentenced to 25 years to life in prison in 2004.
Since Jennifer survived her ordeal, she testified against Denny in the trial for Hannah's murder, and the prosecution was also able to provide DNA evidence linking the suspect to the crime. Hence, in 2012 he was convicted of murder, abuse of a corpse, and tampering with evidence, which fetched him 15 years to life in prison along with an additional 4-year sentence. Currently, with parole out of the picture, Denny remains behind bars at the NorthEast Ohio Correctional Center in Youngstown, Ohio, with an expected release date of 2048.
Read More: Denny Ross: Where is the Killer Now?