The untimely demise of Heath Ledger had shocked the film fraternity and the movie lovers all over the globe. Handsome and charming, the man from Down Under had won millions of hearts worldwide with his blue eyes and heart-piercing smile. He was an actor par excellence and brought the sense of realism in every single role he portrayed on-screen. Heath Ledgers' last movie was 'The Imagarium of Dr. Paransus', during the filming of which, he met with death. The cinema world lost a true genius on 22nd January, 2008. Our generation's response to Marlon Brando, Heath Ledger was an enigma in his own way. He was a true student of method acting and his commitment for a role is seconded by only a few.
We curated a list of top Heath Ledger movies, selected from his vast filmography. We chose the roles and his performances which make him the legend that he is. You can watch online some of these Heath Ledger movies on Netflix or Amazon Prime or Hulu.
6. A Knight's Tale (2001)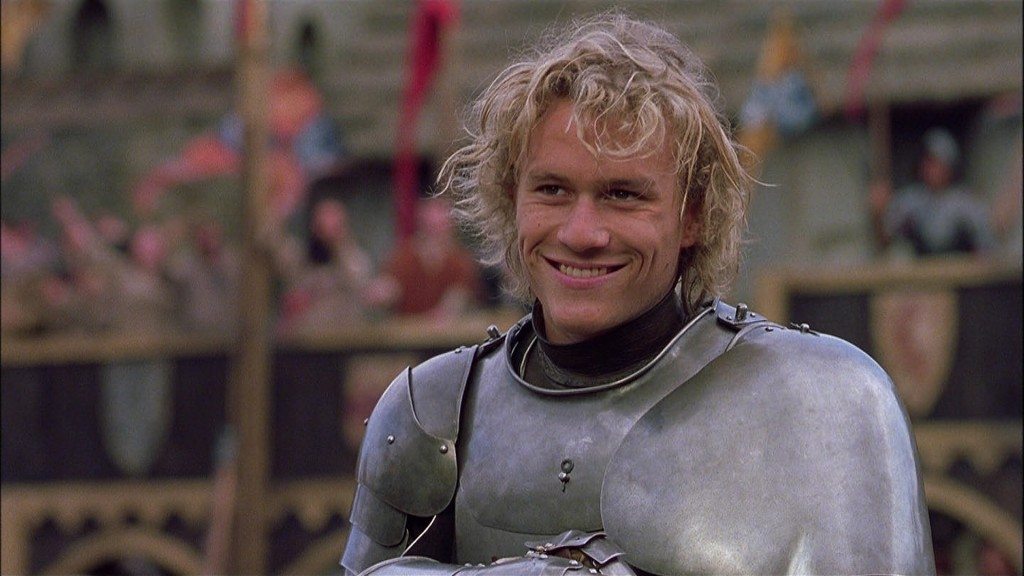 In Brian Helgeland's fairytale adventure, Heath Ledger is the white knight William Thatcher who jousts his way to earn the affection of his cherished Jocelyn. The film was entertaining and Heath Ledger was uncharacteristically funny with his witty jokes and slapstick movements. He is cocky and humorous and it is his quirks that make this comedy stand on its own. If not anything else, this movie proved Heath's versatility to the boot.
5. Lords of Dogtown (2005)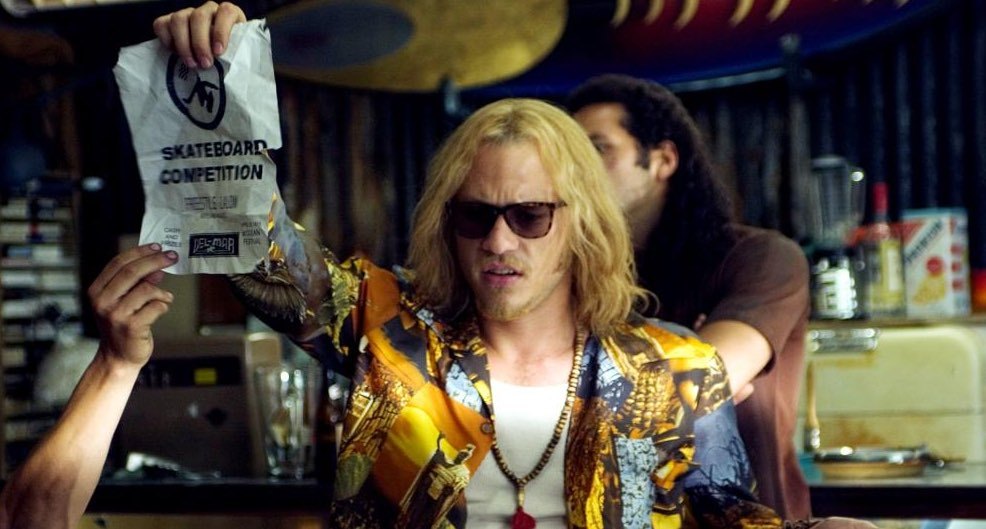 Catherine Hardwick's picture on the origins of skateboarding saw the mercurial Heath Legder as Skip Engblom, one of the pioneers for pushing talent in this rebel sport. Sporting a blond look, he perfected the character's Cassius like manipulative nature. He was vicious, brash and selfish with a cockiness that sprouts instant dislike. He resigns to his washed up fate piteously, and gets emotionally pushed aside in a kingdom he once owned. Heath Ledger makes this pitiful journey believable with his arrogant stroll and deep eyes. This is one underrated movie with one of the most underrated acts of this great actor.
4. Monster's Ball (2001)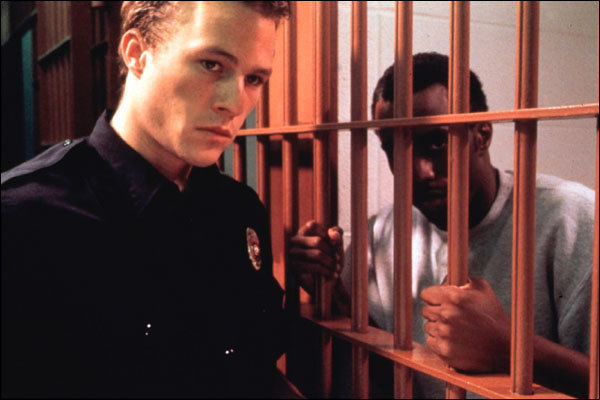 Marc Foster's raw tale on Louisianan mortality is widely known for Halle Berry's Oscar win, albeit unconvincingly. But this grim movie gets its taste of spike with Heath Ledger's troubled Sonny Grotowski, the son of prison guard Hank, played by Billy Bob Thornton. Although he was on the screen for a very short period of time, Heath lived the role and showed the mental disturbances of the character so perfectly that it seemed real. From the fainting scene during an execution to the living room confrontation with his father, Heath Ledger was pitch perfect in making the audience empathize with the emotionally distraught Sonny. It is one of those performances which tend to remain in the shadows forever as the spotlight is always on the bigger stars.
3. Candy (2006)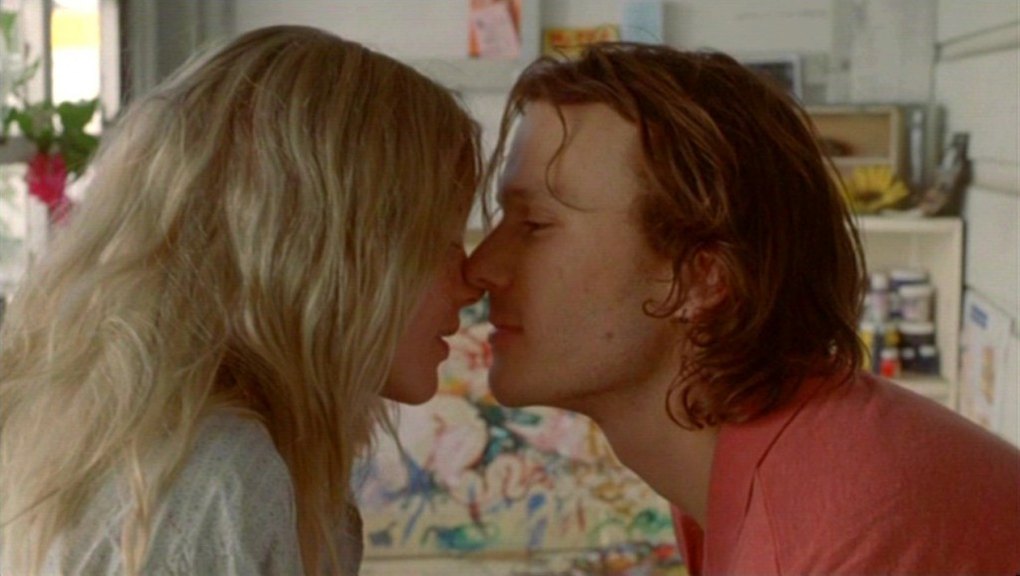 Neil Armfield's 'Candy' might not have escaped the Land Down Under like its kangaroos, but like them, it's exotic and charming. Heath Ledger plays Dan, a drug addict who clings to his lover Candy as spin around in a world of hypodermic needles and euphoria. Heath's performance was extremely humane and makes the audience root for the couple to stay in the 'Heaven' of their relationship. His struggle to hold back his lover from descending into mental agony whilst fighting his inner pain, is a tearful watch. His realization in the end and his strong-willed decision to do what is right is heart-breaking indeed. This is perhaps the most unwatched performance of Heath Ledger and that is a shame.
2. Brokeback Mountain (2005)
As Ennis Del Mar, the Wyoming ranch hand in love with a man, in Ang Lee's Oscar winning picture on prejudice and love, Heath Ledger gave one of the finest performances of his life. He manages to convince the audience of his deep-rooted need for Jack Twist in an era where homosexuality was prejudiced. His subtle eye movements, a nervous twitch in his lips and an involuntary bowing of his head made the seemingly emotionally inert Ennis, a symbol of passionate love. His emotional journey is filled with convolutions and Heath strikes each note perfectly. The breakdown when Jack leaves him, his frustration and eventual passion on reunion spoke volumes of his excellent homework for the complex role. It seemed he couldn't better with his future roles, but somehow we were proved wrong.
1. The Dark Knight (2008)
The character of Joker is one of the most portrayed ones in film and animation, with legends like Mark Hamill and Jack Nicholson breathing life into the complex comic character. Heath Ledger took it several notches higher, making Joker one of the most iconic movie villains of all time, in a performance that can be hailed as one of the very best of all time. He had turned himself into the character completely and became the anarchist nemesis of Bruce Wayne, challenging him mentally and physically and making the entire thing look eerily real. But this memorable performance came at a terrible cost.
Ledger, a student in the school of method acting, locked himself up for weeks in a London hotel room, to explore the several voices and quirks, discover the inner darkness, and make himself oblivious to human pain. He came up with the spine chilling laugh and the famous line 'Why so serious?' The walk, the posture, the cold stare – everything was embodied perfectly. It was so perfect that it almost drove him insane, perhaps being a huge factor in his early demise. Heath ledger had literally given the performance of a lifetime in 'The Dark Knight'. The Academy Award panel handed the best supporting actor award silently to his evergreen soul.