NBC's 'Dateline: The Informant' decodes the perplexing mysteries surrounding the disappearance of 18-year-old cashier Heidi Allen from her workplace in April 1994 in New Haven, New York. The episode takes the viewers through the various developments that happened over the years, in this case – each more mystifying than the other. However, the case remains unsolved after nearly three decades, and if you're interested to know more about it, here's what we know.
What Happened to Heidi Allen?
Heidi Allen was born to Susan and Ken Allen on September 14, 1975, in New Haven in Oswego County, New York. In April 1994, the 18-year-old was a cashier at a D&W Convenience store by the corner of state Route 104 and state Route 104B in New Haven for more than two years. Heidi's older sister, Lisa Buske, is employed at the Mexico Academy and Central School District in a transitional kindergarten classroom. She reminisced how happy a person her younger sister was and always flaunted an infectious smile.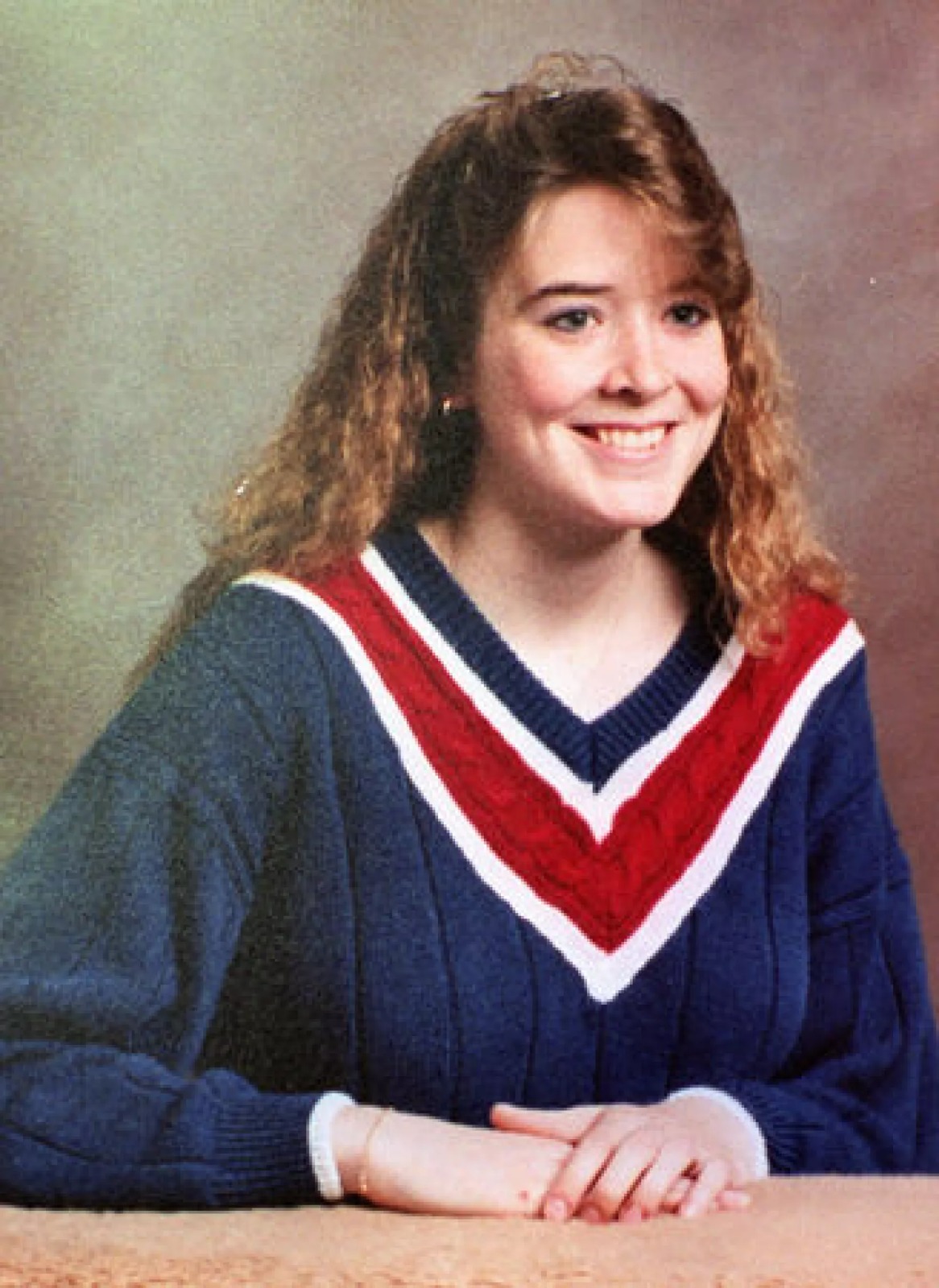 Lisa said, "Any of her friends would tell you she had a contagious smile. She was always smiling. Even if she was miserable, she still smiled." She added how helpful and loyal a person Heidi was, continually putting the needs of others first. She grinned as she recounted how Heidi returned home hungry from elementary school after sharing her food with a classmate who did not bring lunch. She glowed while saying, "She (Heidi) was that way as a peanut. She was always putting others first."
She remembers 18-year-old Heidi as "athletic, very athletic," stating how she served as a goalkeeper for a soccer team and played volleyball. According to Lisa, Heidi's volleyball prowess earned her the moniker "tower of power." Lisa said, "She was an amazing volleyball player. She was a force to be reckoned with." She thinks of her sister more as a "best friend," reminiscing how they celebrated "sister days" each Thursday.
They usually hung out at shopping malls and food courts or watched movies or television together – anything to get some "quality time together." Lisa recounted, "That was our day regardless of her class schedule, work schedule, or my work schedule – we got together. Thursday was our day." She described her younger sister as a headstrong and determined individual who went after the things she wanted with full force.
Hence it came as a shock when Heidi was reported missing by customers while she was in the middle of her work shift at the store on April 3, 1994. According to the show, Heidi, who was covering the shift for another employee, opened the store around 5:45 am. She was with her boyfriend, Brett Law, whom she had been seeing for several years and had a serious relationship with. Brett was with Lisa till customers began to pour in, and she got busy with work. Lisa explained, "He would take her so that she wasn't alone until people, you know like the traffic was picking up, and then he would go."
When the customers could not find her at the store, they contacted the authorities around 8:00 am, which would eventually spark a mystery involving several lives and remain unsolved even after three decades. Lisa recounted how her aunt had left a message on her answering machine, stating, "Heidi is missing. Get to the store." She thought it might have been a prank or mistake but rushed to the store nonetheless. She said, "Then the next thing I remember is pulling up and seeing the tape and the lights, and that like stomach-churning 'oh my gosh, this is real, she's really not here, this isn't a mistake."
Is Heidi Allen Dead or Alive?
According to police reports, the last registered sale on the store cash register was noted to be at 7:42 am. One of the worried customers stopped a sheriff's officer at 8:12 am, and the police conducted a thorough search of the unattended store. They located her maroon station wagon in the parking lot while her handbag, jacket, and car keys were found behind the counter. The store manager reported there was no cash missing, and the officers found no indications of attempted robbery, leading them to determine the teen was abducted.
Richard Thibodeau said on the show how he voluntarily contacted the authorities after hearing Heidi was reported missing. He claimed he was the last customer to have seen her alive after buying two packets of cigarettes from the store at around 7:30 am. The police felt Richard and his brother, Gary Thibodeau, might be possible suspects and put them under surveillance. Witness testimonies state they saw a white van at the store around the time of Heidi's abduction.
The erstwhile undersheriff of the Oswego County Sheriff's Office, Reuel Todd, stated on the show, "They noticed somebody driving very erratically, wrestling or struggling with somebody in a van." The investigators found that Richard owned a similar van, and they were reportedly seen by witnesses at the scene. When they learned that Gary had a warrant out for a drug charge, he was arrested and extradited to Massachusetts. However, Gary swore he was sleeping at home on April 3, and his girlfriend corroborated his claim.
Richard was also arrested, and both brothers were charged with first-degree kidnapping in Heidi's case. In 1995, they went to separate trials, and Richard was acquitted. However, Gary was convicted after two prisoners alleged that he had confessed to them about killing Heidi as a part of a drug deal gone wrong. He maintained his innocence for nearly 25 years until he died in prison on August 12, 2018. There were several new developments in the case over the years, including an informant claiming three others were involved in the abduction and Lisa's allegedly working as a teen drug informant under a false name for the police.
New computer generated image of Heidi Allen. First her photo at age she was kidnapped and murdered in 1994..then what she would like like today at 46. Her family debuts a new hand drawn Heidi at 46 tomorrow. @CNYCentral @MissingKids #HeidiAllen https://t.co/sREmG9qvTQ pic.twitter.com/N1dZUy8drl

— MattMulcahy (@MattMulcahy) May 24, 2022
In July 2015, Heidi's cousin, Melissa Adams, claimed the gold bracelet she had given her cousin as a graduation gift inexplicably appeared in her mailbox in 2008 – nearly 15 years after Heidi's abduction. Heidi's boyfriend, Brett, also supported the claim, stating she might have been wearing the bracelet on the day she was kidnapped. However, Heidi's aunt, Martha Sturtz, dismissed her claim and termed Melissa a "longtime attention-seeker."
Heidi's sister, Lisa, said in an April 2019 interview that she believes "Heidi was kidnapped and murdered" and the family "did not know where she is." However, Heidi's case remains open according to a missing person's notification on the Oswego County Sheriff's Department's website. The police have also released an updated age progression of her, showing what she would look like at age 46. The authorities urge the public to contact them if they know anything about the case.
Read More: Who Was Gary Thibodeau? How Did He Die?