Authorities in Miami, Florida, were left shocked when local business owner, Henry Diaz, went missing in November 2004 after informing his wife that he would come back home within a few hours. The following day, Henry's wife, Leonora Diaz, reported her husband missing, but it took authorities almost 12 days before his body was located in an alligator-infested swamp in the Everglades.
Investigation Discovery's 'The Perfect Murder: The Body in the Swamp' chronicles the gruesome incident and follows the investigation that eventually brought the perpetrator to justice. Let's delve into the details surrounding the crime and find out where Henry's killers are at present, shall we?
How Did Henry Diaz Die?
Henry Diaz was a loving father of three who built up a wonderful life for himself and his family in Miami, Florida. He married his high-school sweetheart, Leonora, and neighbors who knew the couple mentioned they were very much in love. Moreover, while Henry was family-oriented and always put his loved ones above everything else, people also spoke about his kindness and how he was always ready to extend a helping hand. Being a second-generation Cuban-American, Henry and his brother, John, and Jimmy, took over their father's business and ran several grocery stores in the city.
Additionally, Henry even ran his own business, which was pretty successful. Yet, despite his success, he maintained a friendly relationship with others around him, which made the sudden demise even more shocking. In November 2004, shortly before Thanksgiving, Henry decided to take his wife and children out on a luxury cruise. However, the night before their departure, Henry informed Leonara that he would have to stay in his office till later as he was planning a party for his employees.
Yet, when Leonara called him a little before midnight, her husband promised he would be home before 12. Surprisingly, there was no sign of Henry even after 12 am, and even though Leonara immediately suspected foul play, she could not do anything until the following morning. The next day, Leonara informed the police about Henry's disappearance and insisted on helping the investigation to the best of her abilities. In the meantime, authorities organized several search parties before combing the nearby areas for the missing man.
They even used most of the available facilities and left no stone unturned, but Henry was still nowhere to be found. Incidentally, about 24 hours after Henry was reported missing, the cops located his 2004 silver Mercedes-Benz abandoned outside an apartment building in Hialeah. However, the vehicle showed no sign of damage, and the police did not find enough evidence that would lead them to the missing man.
Unfortunately, the case sat without much progress for a few days until a boater approached the police and claimed he found a body near Alligator Alley in Florida's Everglades. Officers immediately sprung into action and recovered the body, only to realize that alligators had already taken away the victim's arms. Still, officers used dental records to identify the remains as that of Henry Diaz, and an autopsy determined that he was shot in the head at close range with a 9mm firearm.
Who Killed Henry Diaz?
The initial investigation into Henry's murder was pretty challenging as the police did not have a lot of leads to work with. Even a thorough search of the swamp revealed no evidence, and the victim's acquaintances insisted that he had no known enemies. However, it did not take long for the police to find a significant breakthrough as the bank reported that someone had used Henry's credit card at a nearby supermarket. Authorities immediately the CCTV cameras in the store and were able to get a picture of the man who possessed the victim's credit card. However, the man remained unidentified as officers pursued other leads.
In the meantime, a security guard at Henry's workplace approached the police and claimed that the victim was being followed by a white van on the day of his death. The guard even described the driver as Hispanic, and although the police initially suspected Henry's business partner, Pablo Rivera, he was soon cleared of all suspicions. By this time, the Miami police had already shared the suspect's image from the CCTV footage, and they soon got a call from their colleagues at Hialeah, who claimed that the man, Yosvani Fernandez, was in their custody.
Although Yosvani refused to divulge much information and denied being involved in Henry's murder, his girlfriend, Catty Lopez, approached authorities and insisted that Yosvani had admitted to shooting the victim dead. She also mentioned that her boyfriend had an accomplice, and the pair dumped the car in front of her apartment after killing Henry. Shortly after, Yosvani's accomplice, Michael Rojas-Perez, surrendered to the police and admitted to his role in Henry's murder. However, he claimed Yosvani forced him to commit the crime against his wishes. In the meantime, the police also found forensic evidence connecting Yosvani to the crime, which allowed them to arrest and charge both suspects.
Where Are Yosvani Fernandez and Michael Rojas-Perez Now?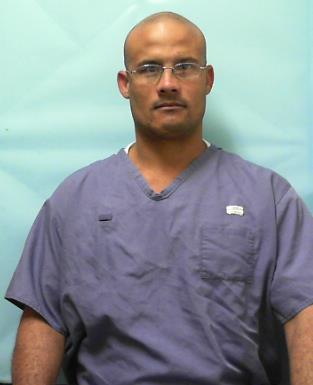 Once presented in court, Yosvani pleaded guilty to second-degree murder and robbery with a gun or a deadly weapon. As a result, the judge sentenced him to 25 years in prison in 2011. On the other hand, Michael pled no contest to being an accessory after the fact and was handed an 18-year prison term in the same year. Thus, at present, Yosvani remains behind bars at the Avon Park Correctional Institution in Avon Park, Florida, with an estimated release date of 2026, while Michael was granted parole in 2018. However, his parolee status forces him to remain in the state of Florida.
Read More: Cher Lynn Hughes and Bo Islar Murders: How Did They Die? Who Killed Them?