TV has always been a parallel form of entertainment to cinema and sometimes even the more preferred one for obvious reasons. TV is more addictive as it is easily accessible and you can watch within the comforts of your homes. In the last two decades or so we have noticed that TV stars are getting paid as much as some top rated movie icons if not more. Also the contents in TV are getting more experimentative, bolder and inclusive by the day. Besides TV doesn't discriminate, if someone is talented they always finds work on its various platforms, be it comedy, drama or reality TV. Today let's have a look at the list of highest paid actors on TV right now. FYI this list only features actors of shows which aired (or will) air in 2017 or is being shot in 2017 to be aired in 2018.
15. Kiefer Sutherland for 'Designated Survivor'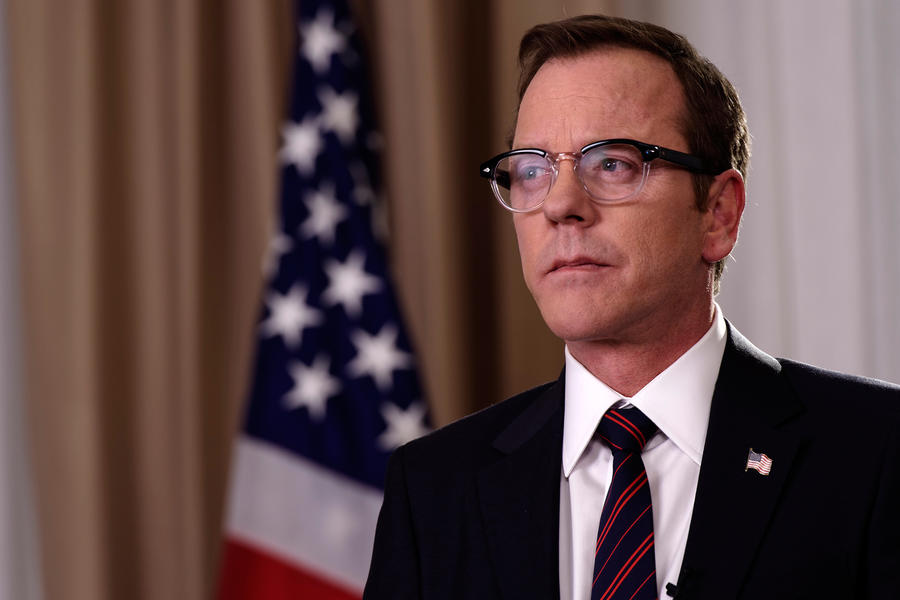 Salary: $300,000/episode
If an actor gets to play the American President on American television it can be said that he has made it as an actor. Canadian actor Kiefer Sutherland is in the best phase of his career right now playing the POTUS in the hit ABC series 'Designated Survivor'. The series which was decorated with the Critic's Choice Television Award for 'Most Exciting New Series' was watched by over 10 million viewers on its debut on network television. With such praise and accolades from all over the lead of the show was bound to get a hefty amount as his salary. Sutherland pockets no less than $300,000 per episode, thus catapulting him into the big league of television's who's who. With a second season being confirmed for the show the legend of Sutherland will only keep growing bigger and better.
14. Reese Witherspoon and Nicole Kidman for 'Big Little Lies'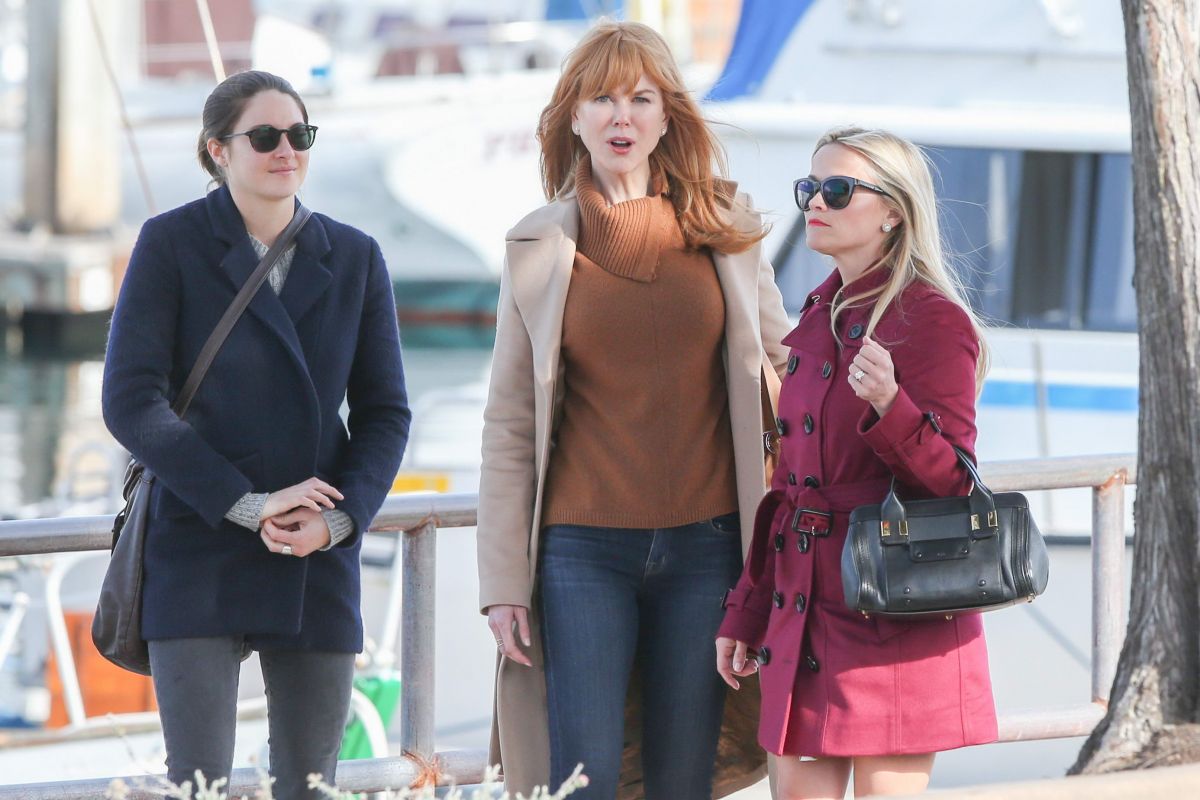 Salary: $350,000/episode
The HBO dark comedy 'Big Little Lies' was one of the highlight TV moments of 2017. With its stylish production design, risqué content and mega star studded appeal – Reese Witherspoon, Nicole Kidman, Shailene Woodley, Zoe Kravitz, Laura Dern – it made its way into people's and critics' hearts. Witherspoon also served as one of the executive producers of the show but it was obvious she didn't exert her influence into getting a meatier role. Each and every character had their own individual arc as they navigate through life in all its complexity and glory. Kidman and Woodley were particularly good as they had to enact some of the most emotionally challenging bits of the show. Since it was a limited series and the leads were primarily movie stars they were not paid as much as their films but Reese Witherspoon and Nicole Kidman took home a payment of $350,000 per episode. There were seven episodes in total so you can do the math yourself.
14. Emma Stone for 'Maniac'
Salary: $350,000/episode
'Maniac' is an upcoming American adaptation of a Norwegian dark-comedy of the same name. The much anticipated series will be directed by Cary Fukunaga of 'True Detective' fame and will star Oscar winner Emma Stone and Jonah Hill in central roles. According to Wikipedia the show is about the musings of an institutionalized mentally unstable man. The assemblage of such top rated talents has naturally taken the television world by storm and has increased the curiosity level among the people who have already started countdown for the show. The show which will air early 2018 on Netflix is making noises for all the right reasons. Emma Stone is said to be paid $350,000 for an episode which is a bit low considering her position in Hollywood right now. Don't you think so?
14. Drew Barrymore for 'Santa Clarita Diet'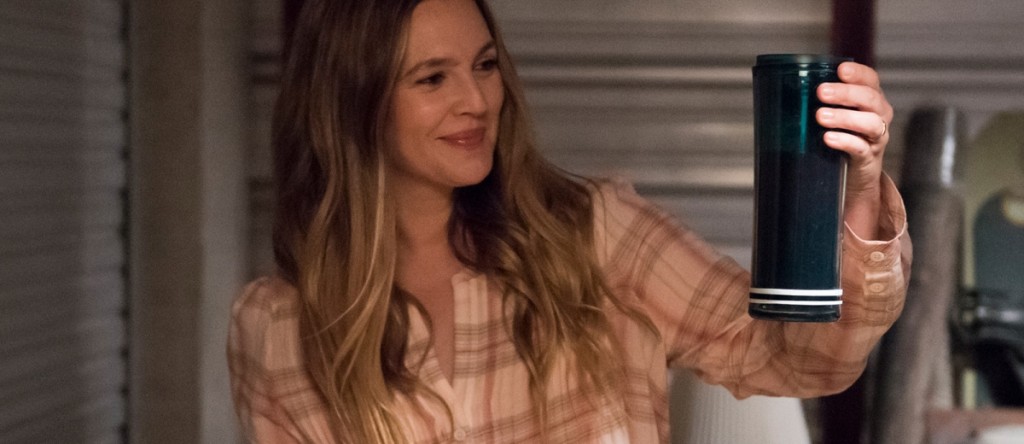 Salary: $350,000/episode
Drew Barrymore has been missing in action for quite some time but her fans finally breathed a sigh of relief when she made a high profile TV comeback with Netflix's 'Santa Clarita Diet' this year. The USP of the show was that it was single-camera production. Although it received mostly positive reviews it's not the kind of show that everyone will enjoy. Let's just say you need to have a warped sense of humour to partake in the gory fun element of the show. Barrymore is pretty convincing in her role and looked lovely all throughout the show but she was never a solid actress and she shows no signs of improvement in this outing. However the TRPs speak a different reality altogether and the shoe has been renewed by the channel heads so it's all good for now. Drew Barrymore cashed in on the anticipation surrounding her supposed comeback and took home a salary of $350,000 per episode.
11. Ellen Pompeo for 'Grey's Anatomy'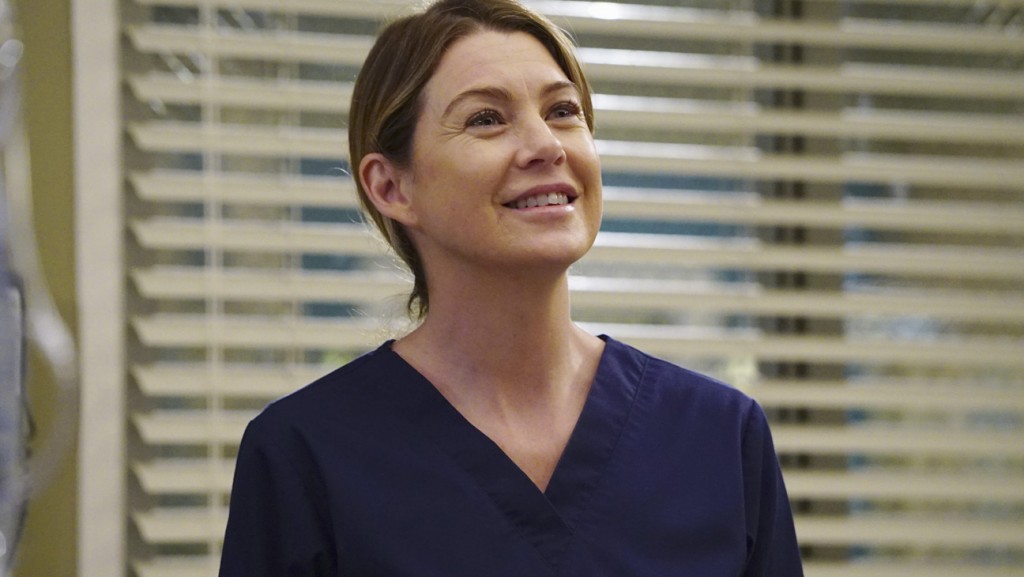 Salary: $400,000/episode
Ellen Pompeo has been playing Dr. Meredith Grey for the longest time – 13 seasons to be exact – and with a 14th season in the offing this Shonda Rhimes medical drama shows no signs of slowing down. Over the years Pompeo has become the face of the show and the show in return has made her one of the most popular television actresses in the world. The show which is about a team of medical professionals in the fictional Grey-Sloan Memorial Hospital has a natural scope and demand for multiple actors and has made the careers of virtually unknown actors like Sandra Oh, Katherine Heigl, Patrick Dempsey and Martin Henderson to name a few. Ellen Pompeo packs in a salary of $400,000 per episode. Given the long run of the show and its eternal popularity mostly because of Pompeo's character, she deserves more than what she is given now.
11. Dwayne Johnson for 'Ballers'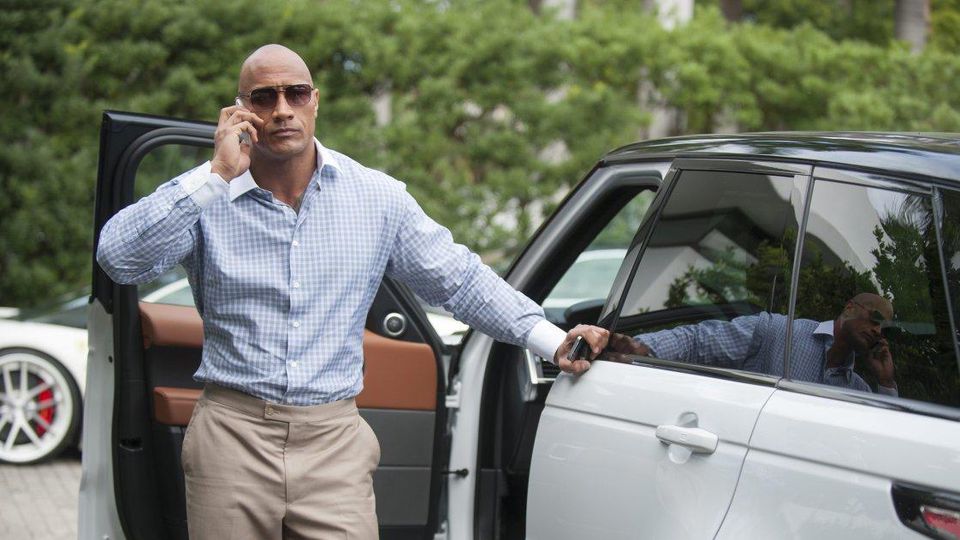 Salary: $400,000/episode
Dwayne Johnson has a certain likeability about him which made him the highest paid actor in the world despite his limited (to put it discreetly) acting skills. Even in the show 'Ballers' he towers above everybody else in his role as former NFL star now testing waters in a new career path. The series which premiered in 2015 on HBO has been renewed for a third season and it looks like after conquering the world of films Dwayne Johnson – The Rock – is all set to become one of the highest paid actors in the world of television. With his current salary of $400,000 per episode he is ranked ahead of many veterans of TV. 'Ballers' sticks out like sore thumb owing to its mediocrity but Mr. Johnson makes sure that it sails through with top ratings. With many cult shows like 'Sense8' getting cancelled, its survival is quite an achievement.
9. Claire Danes for 'Homeland'
Salary: $450,000/episode
Her film career never really took off in a big way but she struck television gold with the spy thriller 'Homeland'. Her turn as CIA officer Carrie Mathison made her a television great overnight. Many hardcore fans of the show complain that it failed to recreate the magic of the first season but the show has survived and how, with the makers confirming that there will be eight seasons in total. Despite mixed reactions to the consecutive seasons one thing has been consistent all though and that's Claire Danes' nuanced portrayal of a bipolar officer who seems to enjoy the process of playing with danger. With 5 Emmy nominations under her belt – won two of them – she demands and get paid about $450,000 per episode. Don't be surprised if the amount increases for the upcoming seasons. There are speculations that she might be nominated for her 6th Emmy this year.
8. Kevin Spacey for 'House of Cards'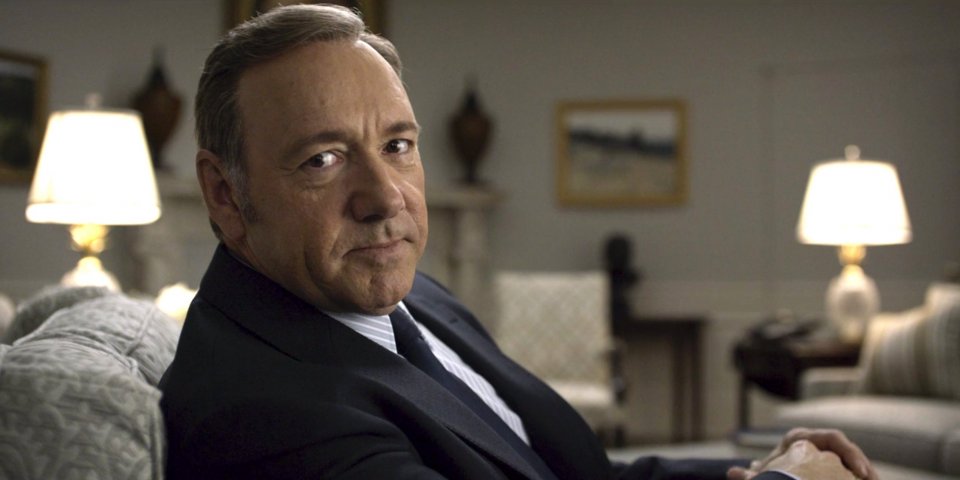 Salary: $500,000/episode
'House of Cards' proved to be a game changer for the online streaming service Netflix – launched way back in 1997 – as far as creating original online content is concerned. The rest as they say is history. Kevin Spacey along with Robin Wright literally became the new power couple of TV with ratings, critical appreciation and awards by their side. The 5th season of the series released this year on May 30 to mixed reviews but the show has managed to become a mainstay in the 21st century TV pop culture. The show is revolutionary in the sense that it created a new wave of online original content especially for its mother production company Netflix. With five seasons already being streamed and 33 Primetime Emmy nominations under its belt the future of the show looks good. Robin Wright demanded equal pay on the line of her co-star Kevin Spacey but her demand is yet to be materialized. For now Spacey is paid a whopping $500,000 per episode for filming the political drama which means he take home a salary of $6.5 million every year.
7. Mark Harmon for 'NCIS'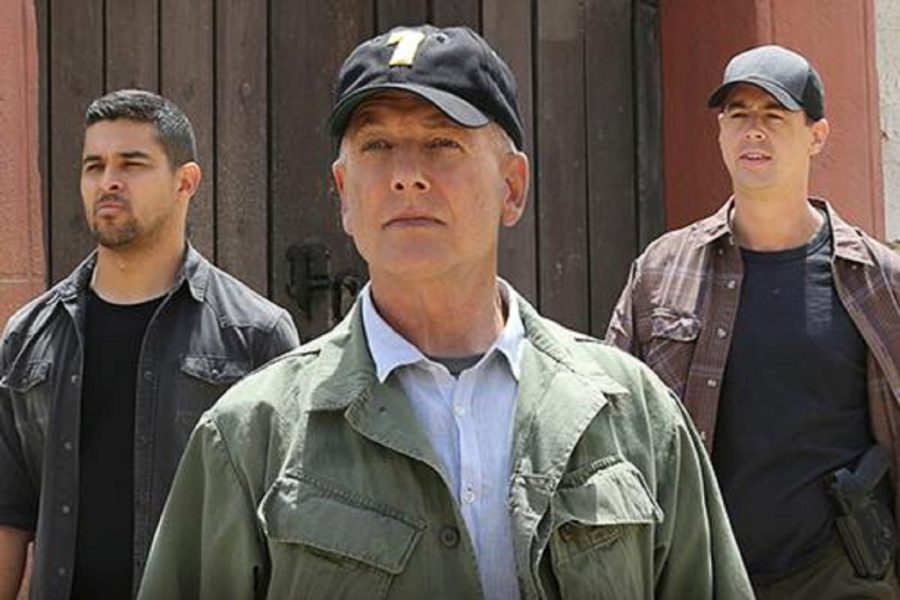 Salary: $525,000/episode
After being aired for 14 seasons one thing is clear that there is a demand for shows like 'NCIS' and this one in particular has been successful in making a place in people's heart with its razor sharp narrative and state-of-the-art production design. Mark Harmon's character Leroy Jethro Gibbs is both authoritative and nurturing and he is very convincing as the lead of a fast paced show dealing with naval crimes. His long association with show has worked in his favour in more ways than one. For instance he gets paid $525,000 for filming a single episode of the show which is more than what many movie stars get paid for their television ventures. And it looks like we will get to see more of him in the future on our TV sets.
6. Norman Reedus for 'The Walking Dead'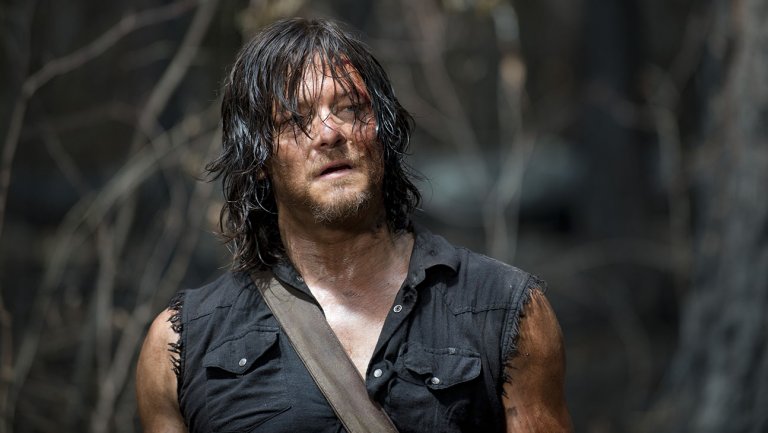 Salary: $550,000/episode
Post-apocalyptic, zombies and comic book adaptations are the features that constitute the USP of the AMC hit show 'The Walking Dead'. With the eighth season releasing soon there's no doubt that the show is an audience favourite. It is noted for its fast paced storyline and anticipatory moments including a lot of twists and turns, something that you call a perfect network popcorn entertainment. Of course with such popularity there comes a lot of perks along with it and that includes a good pay check for its star cast. Norman Reedus, a show regular, known for portraying the unruly Daryl Dixon is paid a huge sum of $550,000 per episode. And with the show and his character only getting stronger with each passing season there are chances of his salary being increased in the upcoming seasons.
5. Andrew Lincoln for 'The Walking Dead'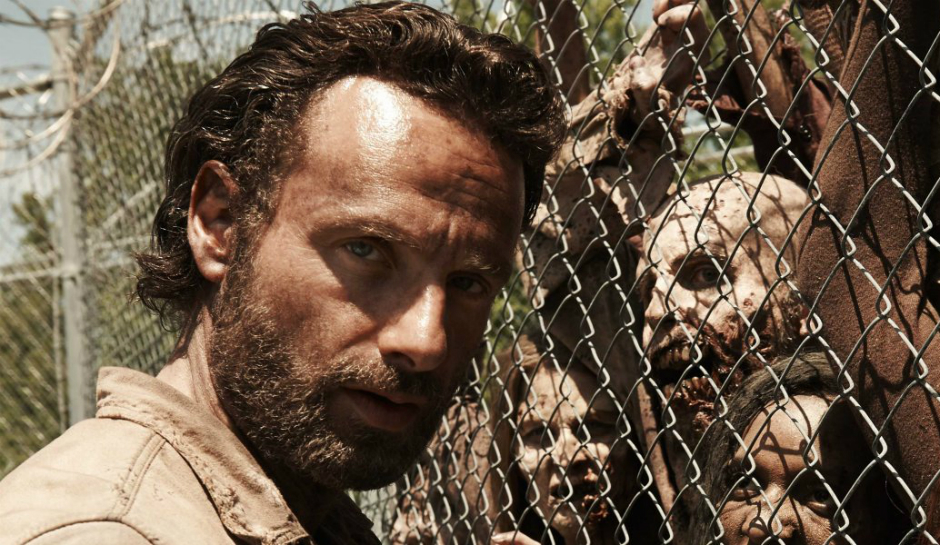 Salary: $750,000/episode
Another 'The Walking Dead' actor on the list, well that's the best part of being in a widely watched and appreciated show. And when one is the lead character of the show the benefits are manifold. Lincoln's character Rick Grimes is the moral strength of the show. He keeps the going smooth whenever it gets tough. He adds emotional layers to his character's arch by the virtue of his sheer talent as a versatile performer in a show otherwise obsessed with gore, action and the bizarre. As per media reports he takes home a whopping $650,000 for a single episode which makes him one of the highest paid TV actors in the world. He won a Saturn Award – the Holy Grail for sci-fi, fantasy and horror films – in 2015 for his portrayal of Rick Grimes.
4. Kunal Nayyar and Simon Helberg for 'The Big Bang Theory'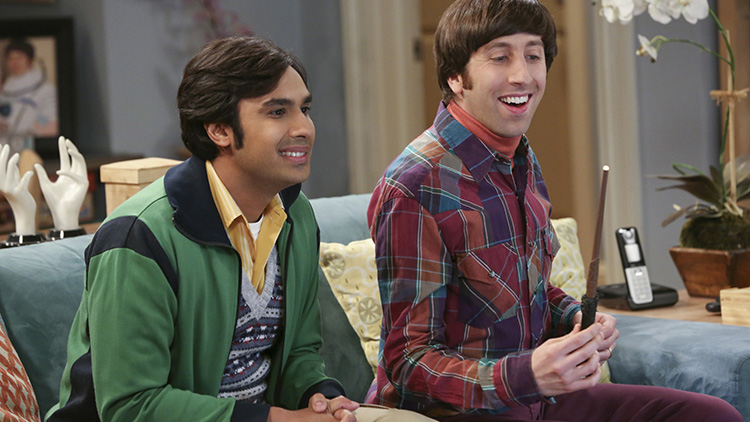 Salary: $750,000/episode
After 'F.R.I.E.N.D.S' and 'How I Met your Mother', 'The Big Bang Theory' is probably the most watched TV show in the world among the age group of 15- 35. And why not, it deserves every bit of the fan following and high esteem that it has been enjoying for so long – 11 seasons to be exact. Even Sheldon, Leonard and Penny (the object of desire) form the holy trinity of the show, their friends and colleagues Rajesh Koothrapalli and Howard Wolowitz are equally famous and effective in their roles. Kunal Nayyar and Simon Helberg are the pillars on which the three main leads support themselves. That explains the hefty amount they get paid for playing the likeable geeks on TV's biggest sitcom right now. Hold your breath. They take home not less than $750,000 per episode for their geeky act. Now that's an impressive salary for TV supporting actors.
3. Lauren Graham and Alexis Bledel for 'Gilmore Girls: A Year in the Life'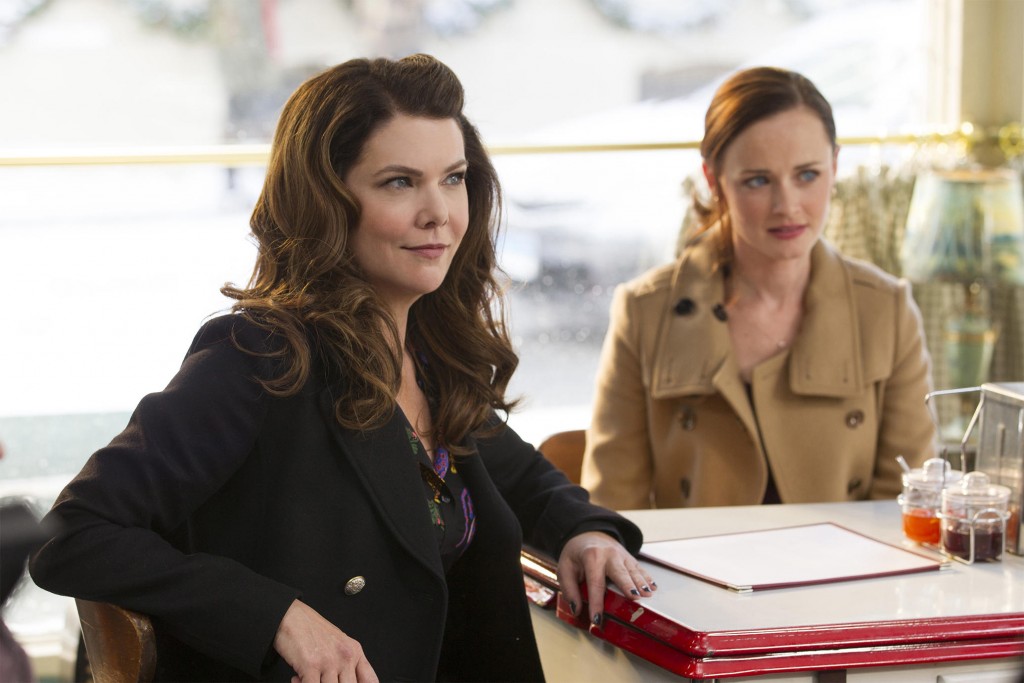 Salary: $750,000/episode
'Gilmore Girls' needs no introduction for the fans of American television. The series focusing on the relationship between a single mother and daughter Lorelai and Rory won many hearts when it ran for seven seasons between 2000 and 2007. Last year – when the theme of nostalgia was running high on American TV – Netflix rebooted the series for a four part miniseries and reaped rich dividends from it. The two leads of the show played by Lauren Graham and Alexis Bledel were catapulted to TV superstardom when the series originally ran for seven seasons so when they were invited to be a part of the miniseries it was only expected that they won't come cheap. And they sure didn't. Netflix paid them $750,000 each for reenacting the mother – daughter shenanigans on the small screen all over again. It was a win-win situation for everyone involved.
2. Jim Parsons, Kaley Cuoco and Johnny Galecki for 'The Big Bang Theory'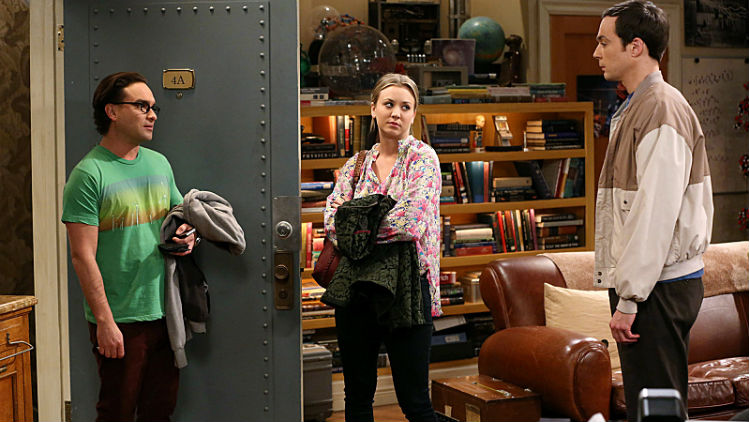 Salary: $1 million/episode
As mentioned earlier 'The Big Bang Theory' is in a league of its own as far as sitcoms are concerned. It's funny, intelligent and has an aura of its own. We have been watching the characters of the show for so long that they have become a part of our daily lives. The formula of four geeks and a beauty surely has worked wonders for the team and the cast. The characters of Sheldon Cooper, Leonard Hofstadter and Penny are the centre of attention and their daily adventures and misadventures forms the best moments of the show. The secret formula for the longevity of the show lies in the hearts of the well crafted and etched out characters. These characters, although naturally funny, in their own way defies the norms of the society. And it's only appropriate that they get paid in millions for their respective parts. Two years ago they would topped this list but still a payment of $1 million per episode is not a bad deal for any actor worth his salt.
1. The Cast of 'Game of Thrones'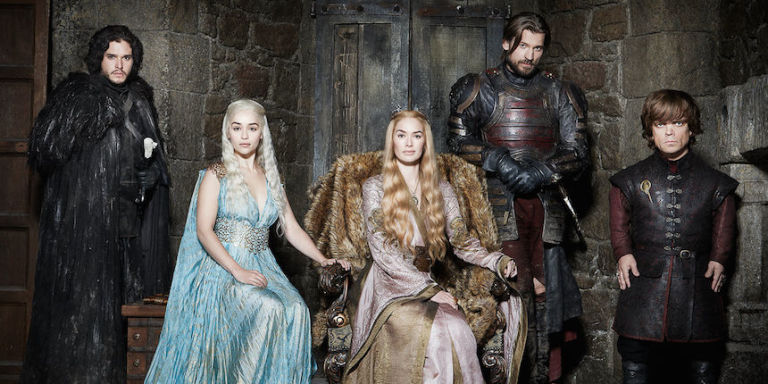 Salary: $1.1 million/episode
One cannot pinpoint a particular reason as to why the show 'Game of Thrones' is so popular. If you take a survey poll it won't be surprising to find that everyone has their own reason for watching it. Be it the extreme graphical violence or sexual scenes of the show or the strong female characters, the show connects with its audiences on a primal level. We all have fantasized about living in an era like the one depicted in the show where the strongest is the most powerful and the sheer joy or sadness of seeing our favourite/abhorred characters die is unmatchable. After winning the outstanding drama series at the Emmys for the last two years it has claimed its position as one of the all time great TV shows. Its principal cast comprising of Peter Dinklage (Tyrion Lannister), Nikolaj Coster-Waldau (Jaime Lannister), Lena Headey (Cersei Lannister), Emilia Clarke (Daenerys Targaryen) and Kit Harington (Jon Snow) are the highest paid actors on TV for the 2017-18 session. They each take home a whopping sum of $1.1 million against one episode. The makers are clearly not taking any chances as the actors are the biggest assets of the show. Remember the time they brought back a dead Jon Snow back to life.
Read More: Richest Actors in the World