Biopics are the order of the day. And in a country like India, which is replete with talent in any given field of work, biopics make for engaging mediums of entertainment, which bring forth a person's life story to the big screen. And it goes without saying that audiences too, lap up their beloved icons' biographical representations with great interest.
Right from sports persons to businessperson, or politicians to commoners that stare in the face of adversity, India boasts of heroic stories from all nooks and crannies. Filmmakers, too, make the most of this and bring such sagas to the big screen at every given chance. 'Raja Harishchandra', India's first ever feature film, too was a biopic, which heralded a new era of filmmaking. Here's the list of Bollywood biopic movies that piqued audiences' interest.
17. Haseena Parkar (2017)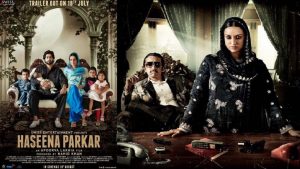 As if movies by the dozen on underworld mafia kingpin Dawood Ibrahim weren't enough, filmmaker Apoorva Lakhia decided to bring to life his sister Haseena Parkar's story too! An otherwise insipid tale, which could have been more insightful, with a detailed glimpse into the life of Mumbai's dreaded "Aapa", the film could have worked wonders. Shraddha Kapoor portrayed the titular character but did not breathe life into it. The film only turned out to be a dreary docu-drama instead of an exciting crime thriller.
16. Rang Rasiya (2014)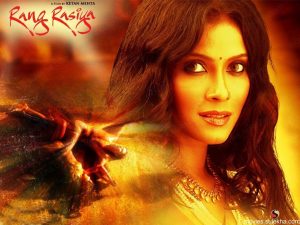 This Ketan Mehta film ruffled a lot of feathers before it finally saw the light of day! Right from the time the film on India's celebrated 19th century artist was released at the London Film Festival in 2008, it was eyed as Mehta's way of bringing the painter's licentious side to the fore. Be it Nandana Sen going full Monty in some shots or the lead pair's intimate scenes, Rang Rasiya kept getting delayed for various reasons. But it was Ketan Mehta's strong belief in the subject that helped in the release of the film six years later!
15. Daddy (2017)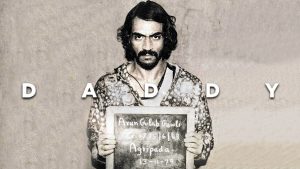 Directed by Ashim Ahluwalia, the film starring Arjun Rampal, is based on the life of gangster-turned-politician Arun Gawli, which brought Rampal all the rave reviews. This political crime drama highlights the man's rise to power post his frequent run-ins with dreaded don Dawood Ibrahim back in the late 1980s and how he turns to politics to make amends. The film had a slow start at the box office but it did manage to grab quite a few eyeballs.
14. Sarbjit (2016)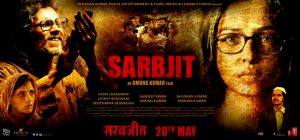 This Omung Kumar directed film, starring Randeep Hooda in the title role, was based on late Indian Sarbjit Singh, a farmer from Punjab, who in an inebriated state, crosses the border to Pakistan, where he was mistaken as an Indian spy and tortured in jail. His sister Dalbir Kaur, played by Aishwarya Rai Bachchan, ran from pillar to post to prove his innocence but failed to save her brother. The movie received a mixed response at the box office but it was Hooda's honest portrayal of Sarbjit that stood above everything else in the biographical drama.
13. Mary Kom (2014)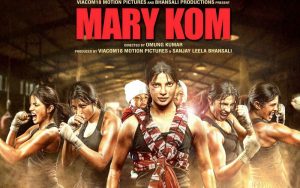 Directed by Omung Kumar, this Priyanka Chopra starrer was a successful take on the life of Indian boxing queen Mary Kom. Mom to a set of twins in real life, the Manipuri sportswoman overcame marriage pressures and gender bias to go on and win medals for the country at international dos. Pee Cee, for once, did a very fine job and managed to work her magic at the box office as the titular character, but the truth sadly remained unchanged: Priyanka earned way much more money by portraying Mary than what Mary earned all her life!
12. Bhaag Milkha Bhaag (2013)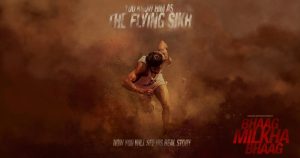 There is not one Indian that has never heard of "The Flying Sikh" 0r Milkha Singh, thanks to his international achievements and certain jokes that had been done to death at the world-class sprinter's expense. Rakeysh Omprakash Mehra was instrumental in bringing the veteran athlete's life to the big screen and Farhan Akhtar did a commendable job as the decorated Indian athlete Milkha Singh. Right from copying his mannerisms to his trademark running style, Farhan had everything spot on, which brought him laurels!
11. M. S. Dhoni: The Untold Story (2016)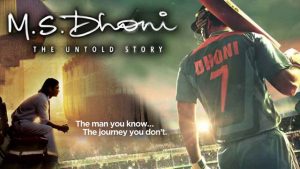 Based on the life of former Indian Cricket Team captain, Mahendra Singh Dhoni, the film directed by Neeraj Pandey, did fairly well at the box office. Sushant Singh Rajput put his heart and soul into the character and managed to woo his fans as the Indian wicket keeper with Disha Patani and Kiara Advani as his leading ladies. Although the film had hit the right notes, one thing that stuck out like a sore thumb was projecting Dhoni as a 'saint', despite some controversies the ace cricketer's professional front was mired in.
10. Guru (2007)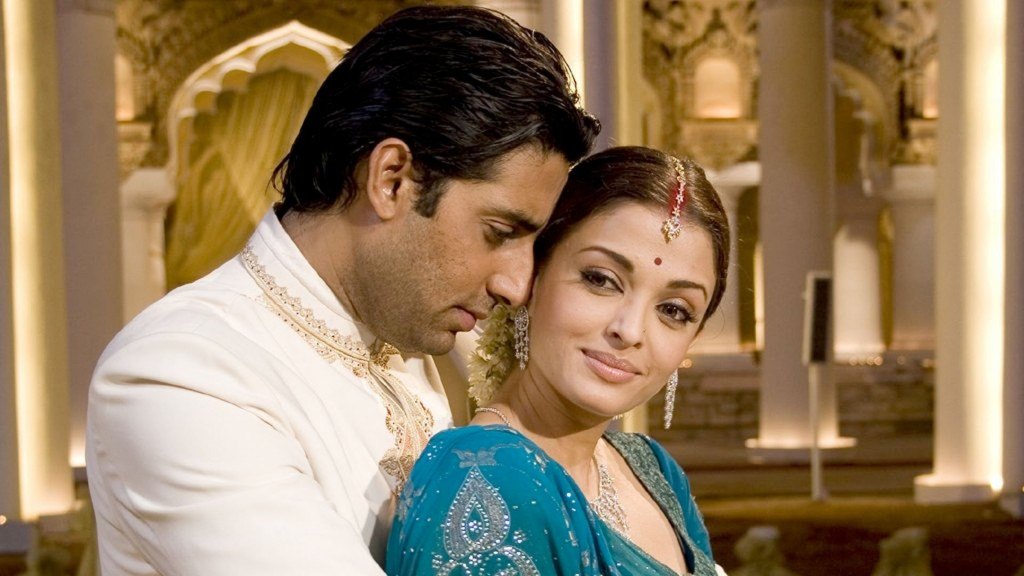 Dhirubhai's gritty struggle and phenomenal rise got a feature-length it deserved. And unlike other biopics, 'Guru' does not shy away from exploring the darker shades of Dhirubhai's personality as well as his transactions with the business and administrative world. Mani Ratnam never set out to make an eulogy out of it and stuck to his guns. He extracted fine performances from Abhishek Bachchan and Aishwarya Rai but Mani's masterstroke came in the form of Manikdas Gupta and Shyam Saxena played by Mithun Chakravarthy and Madhavan.
9. Dangal (2016)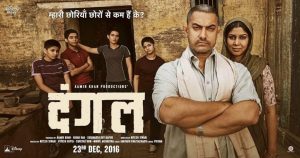 This Aamir Khan starrer was one emotional tale of a father-daughter duo, loosely based on the life of Indian wrestling champion Mahavir Singh Phogat from Haryana and his daughters Geeta and Babita. The film portrays Aamir as the strict father, who once aspired to win a gold medal for his country but failed due to family responsibilities, and how he later materialized his dream by training his daughters in the sport. The film was a smash hit and debutantes Fatima Sana Sheikh, Sanya Malhotra, Zaira Wasim and Suhani Bhatnagar earned praises for their respective roles.
8. Zubeidaa (2001)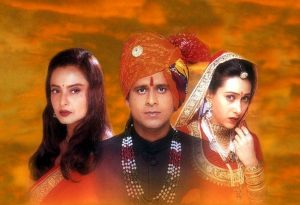 Karisma Kapoor, who is currently away from the arch lights, starred in this Shyam Benegal movie, where she portrayed the real life character of ill-fated actress Zubeida Begum. Written by film critic Khalid Mohamed, who also happens to be Zubeida Begum's son, the film describes the story of the young actress, who married a Jodhpur royal for love, but at the tender age of 26, died in an airplane accident along with her husband. The movie also received a National Award for the best feature film in Hindi back in the day.
7. Manjhi: The Mountain Man (2015)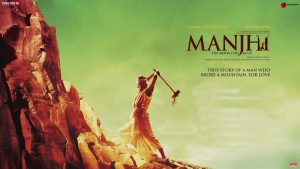 Director Ketan Mehta, who loves to tell stories with a difference, narrated the tale of Dashrath Manjhi, a humble labourer from Bihar, who broke down a mountain with only a chisel and hammer and carved a path across to the other side, after he failed to provide immediate medical assistance to his wife. The heart-wrenching story of the Mountain Man, who was mocked for trying to do the unimaginable, saw Nawazuddin Siddiqui playing the lead role in all earnestness. Not only did the film work wonders at the box office, it also helped the rest of India know a man, who literally moved mountains to make the impossible possible!
6. Neerja (2016)
They say Sonam Kapoor can't act to save her life, but with this film, she proved them wrong! Based on the life of slain model-turned-flight attendant, Neerja Bhanot, the film won many accolades and a National Award for best Hindi feature film. The movie narrates the story of the 23-year-old head Pan Am flight attendant, who with her grit and determination, foiled a terrorist hijack plan, saving some 300 lives, while sacrificing her own. The tale of a woman's professionalism and undaunting spirit managed to move the nation to tears.
5. Shahid (2012)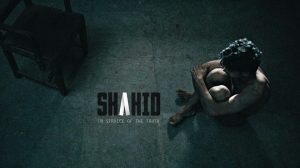 Rajkummar Rao is not called an ace for nothing! With this Hansal Mehta flick, he got into the skin of assassinated human rights activist and lawyer from Mumbai, Shahid Azmi, who was shot at in his office for having defended several high-level bombing cases over a period of time in Mumbai. Shahid's life was replete with controversy, which was ably portrayed by Rao. The film also received national recognition as did Rajkummar Rao, who earned a National Award for his sincere performance.
4. Aligarh (2015)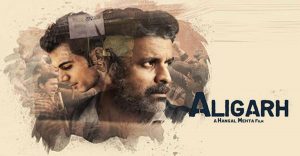 Adapted from the real life story of Professor Ramchandra Siras, who was the Head of the Department of Modern Indian Languages and specialized in Marathi Literature at the Aligarh Muslim University, this Hansal Mehta film was critically acclaimed for portraying the fallen academician's life to the T. Manoj Bajpayee played Siras, whose privacy was invaded at his residence and his sexual orientation was made public and he was later alienated for being gay. The film was a riveting take on Siras' life, which Bajpayee portrayed with aplomb.
3. The Legend of Bhagat Singh (2002)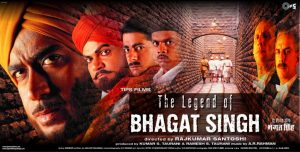 Right from 'Shaheed Bhagat Singh', which transformed Shammi Kapoor into the legendary Indian revolutionary, to Manoj Kumar, Bobby Deol, Sonu Sood and Ajay Devgn, all have played the freedom fighter on the silver screen once. India seems to be obsessed with the character and filmmakers have brought his tale to the audiences time and again. Thankfully, Bhagat Singh's biopics have never failed at the box office and actors that have been cast as the freedom hero, too, have played their part effortlessly in all the films.
2. Paan Singh Tomar (2010)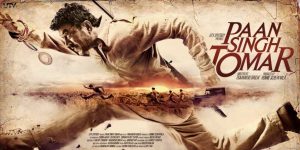 A two-time National Award-winning movie, this Tigmanshu Dhulia directed film starred Irrfan Khan in the lead role. Adapted from the real life story of famous Chambal dacoit Paan Singh Tomar, the film follows his story, where Tomar joins the Indian Army in the late 1950s and his talent in steeplechase is discovered. Post an early retirement, Tomar resorts to becoming a dacoit, wrecking havoc in the Chambal region of Madhya Pradesh. The film was a critical and commercial success, which also brought Irrfan a National Award.
1. Bandit Queen (1994)
Shekhar Kapur's unnerving masterpiece chronicles the life of Phoolan Devi; a lower caste woman sexually abused and tortured by the Thakurs against whom she vehemently revolts and ends up becoming the leader of a gang. Seema Biswas stars in the lead role and delivers a performance of a lifetime, completely humanizing Devi and portraying the angst, frustrations, rage in a way no one else could have. The film was noted for its explicit depiction of sex, violence and strong use of language and continues to be shocking in its raw, honest portrayal of a life ignored, repressed and rotten.
Read More: Best Sports Biopics