We know that's never gonna happen. One or the other day, someone will think of re-making the stuff that's already there in its best form – either out of sheer curiosity or due to over-ambitiousness. Having said that, we do really have a dearth of such great movies in Bollywood which can't be or rather shouldn't be remade ever again. In the past 100 odd years of the history of Bollywood, I could count only a handful of such movies which are at the zenith of never having the need to be remade again.
Here's a list of those Bollywood movies which (strictly in my opinion) can never be remade. Not because of their greatness in terms of popularity or their script or the performances, but because they were simply ahead of their time. All these movies turned out to be dark horses and became one of the most successful, rational and popular movies of their time. And they still continue to be.
Disclaimer: What is a cult classic film in your opinion, might be a trash-like in mine. And vice-versa. So, I hope you read all of this with a lighter heart!
29. Neerja (2016)
The tragic tale of a brave girl who, despite all the oddities didn't swerve from her line of duty. The epitome of sacrifice and undeterred courage, 'Neerja' leads the way of some of the best Bollywood movies out there in its genre. And it's going to be so for a very long time.
28. Chak De! India (2007)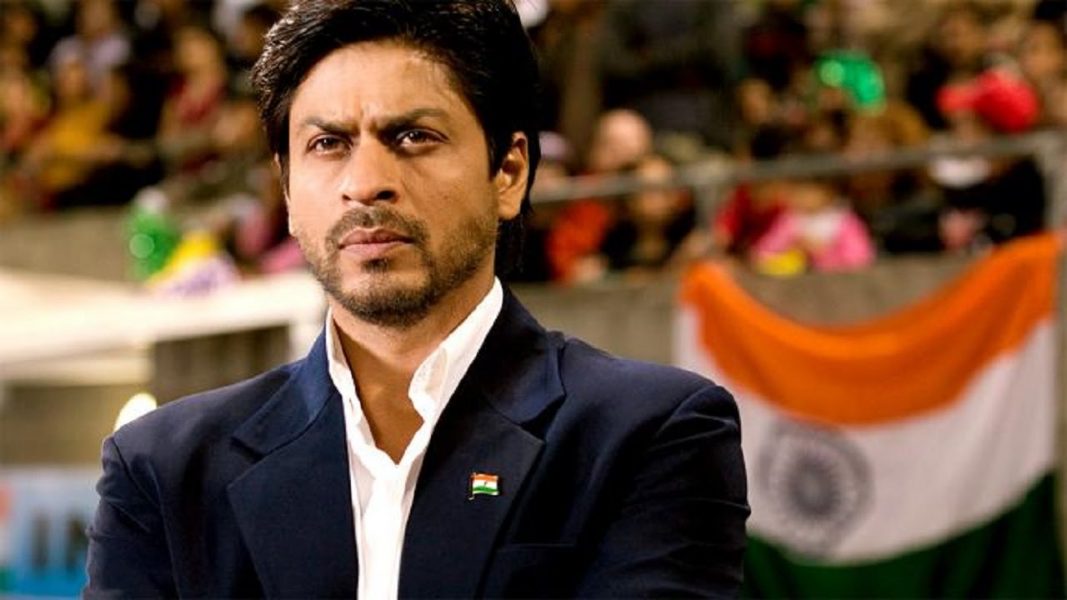 We all remember the iconic background music, the elating "Chak De…!" song by Sukhwinder Singh and the 70-minute pitch by Shah Rukh Khan. A movie which starts on a serious note, with lots of animosities amongst the players of an all-female Indian Hockey Team, yet, turning out to be a beautiful, likable film which will make you fall in love with everything and everyone in it. 'Chak De! India' reached the peaks of popularity like no other hockey-based movie. Unarguably, one of the few greatest films starring King Khan.
27. Rang De Basanti (2006)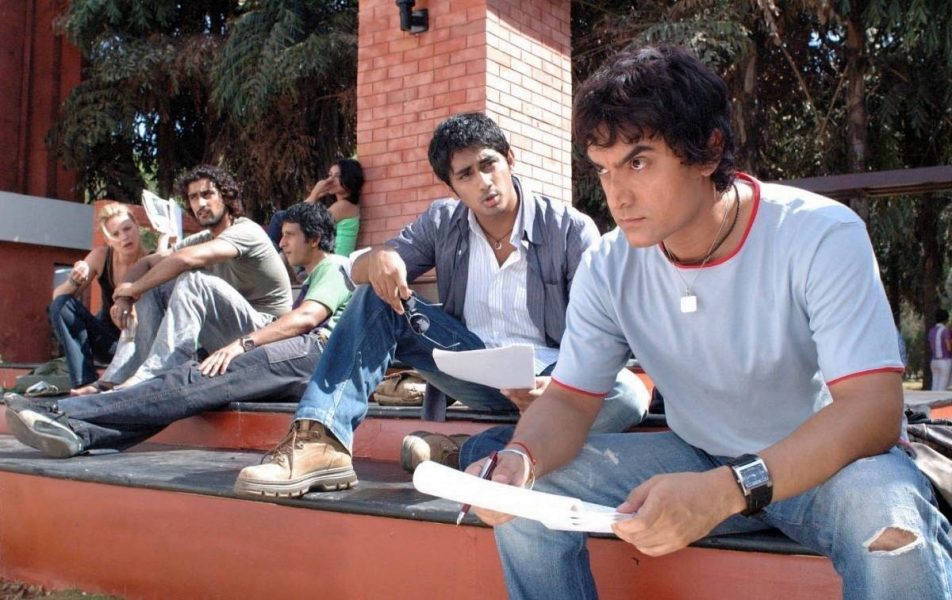 Without a speck of doubt, this is the best directorial venture of Rakeysh Omprakash Mehra. The story of a young filmmaker from Britain, who is inspired by the lives of freedom fighters like Bhagat Singh, Rajguru, Chandrashekhar Azad, Ashfaqulla Khan etc. comes to India for a documentary and considers four friends to play these roles. One thing leads to another and all the four turn out to be real-life revolutionaries, fighting corrupt bureaucracies, thus meeting their tragic end, thanks to some filthy politics. 'Rang De Basanti' soared high and no other film has dared to match its credentials hence. And I hope none does for an even longer time.
26. A Wednesday (2008)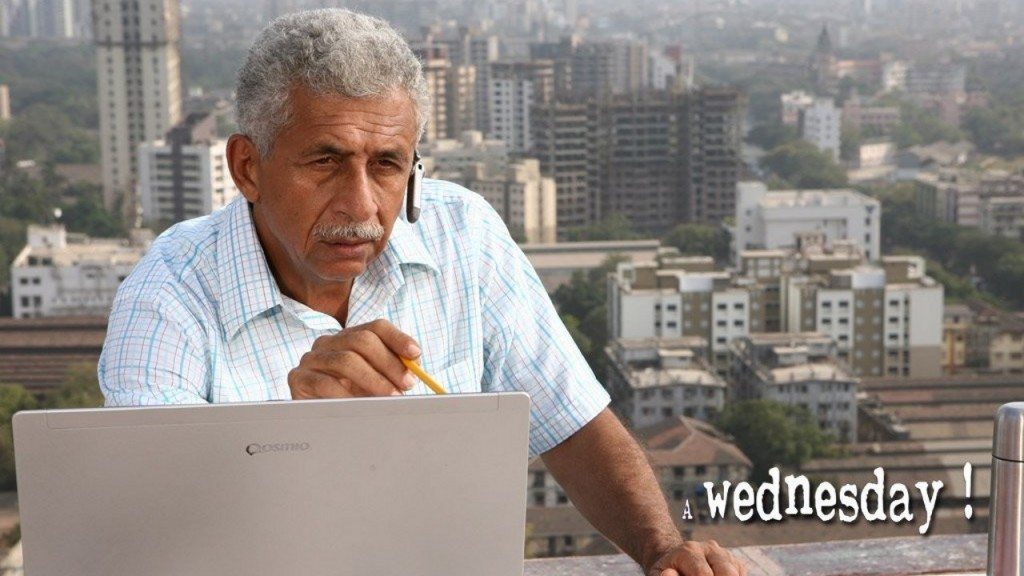 Perhaps one of the most original concepts in an Indian movie, 'A Wednesday' aptly depicts the outreach and the tolerance of a common Indian man and what happens when he loses his shit. A common man, who, instead of attending his regular day at work, tricks the political and police brass to release a few dreaded terrorists against a bomb scare hoax. He then kills all the terrorists instead of pretending to help them elope. Twisty and shocking towards the end, 'A Wednesday' depicts the frustrating outcome of years of perseverance against injustice by an Indian commoner.
25. Taare Zameen Par (2007)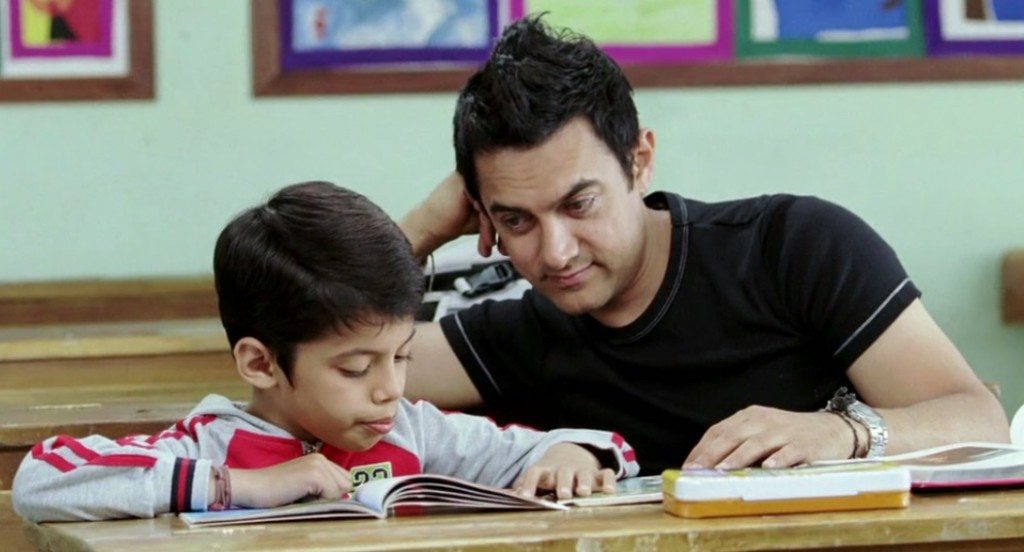 One of the emotionally wrenching movies of the year, and also, probably of the decade in Bollywood, 'Taare Zameen Par' is the story of a dejected, lonely, dyslexic kid Ishaan, who is good with fine arts but poor in his academics. Aamir Khan, who plays an art teacher in the movie, takes the onus of bringing Ishaan up to speed with the materialistic world while making Ishaan's parents realize what true love actually is – impartial and unconditional.
24. Queen (2014)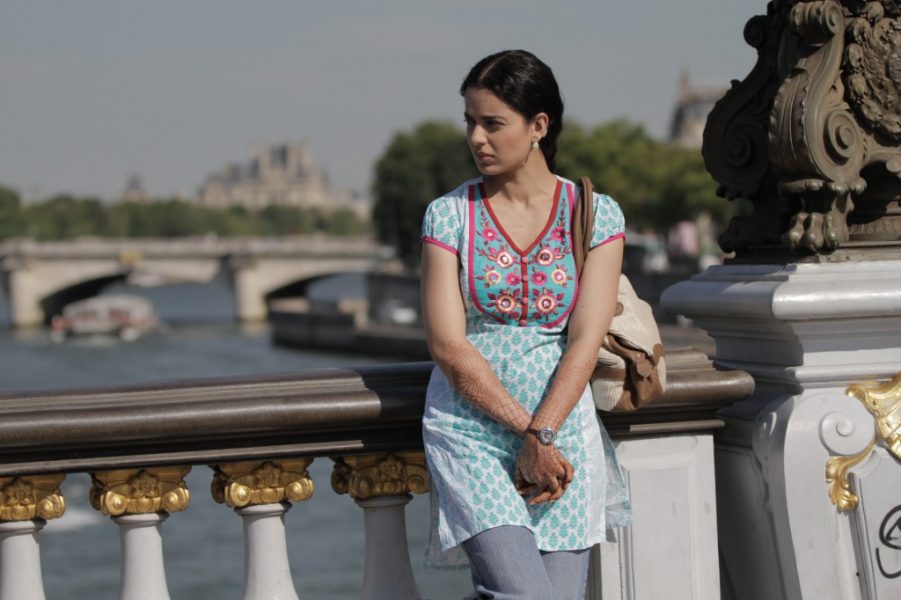 A coming of age film about a girl Rani, who braves the typical Indian stereotypes and goes on a solo honeymoon to Paris, makes new friends and acquaintances, proves everyone who knows her wrong and lives her life to the fullest. The lively and talented Kangana who played Queen in the movie should also be equally attributed to the status and success of the movie. 'Queen' is definitely a movie that shouldn't be remade. Ever.
23. Dil Chahta Hai (2001)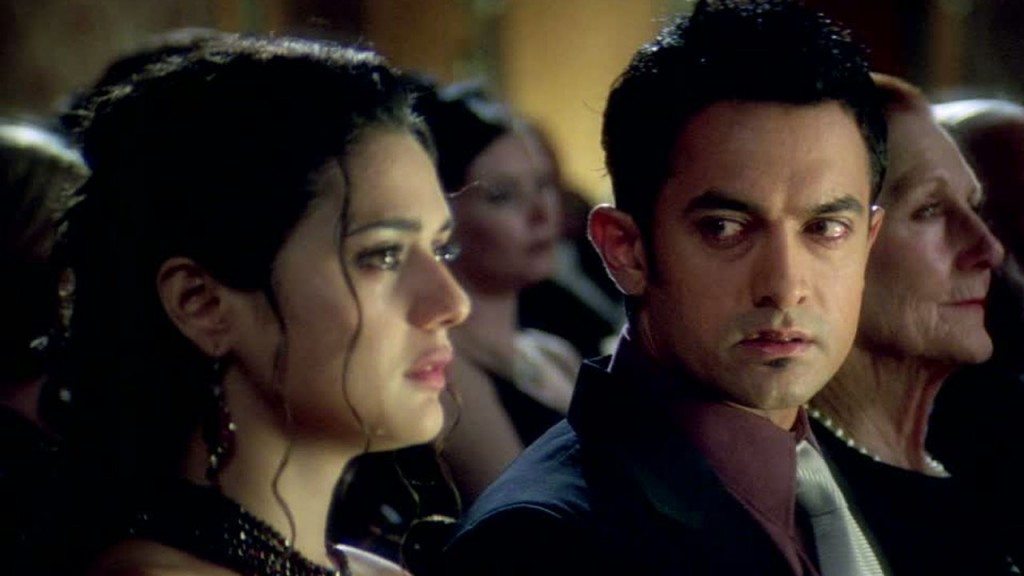 Another cult movie, 'Dil Chahta Hai' was a wave of freshness in the Bollywood's rather increasingly stale platter. The directorial debut of Farhan Akhtar, 'Dil Chahta Hai' is the story of three brats who struggle with love, life, and relationships. The separations and the songs add to the fervor. 'Dil Chahta Hai' must be witnessed to be felt. And it cannot be remade unless the trio is signed up again for the leading roles. And also, Shankar-Ehsaan-Loy for the music direction.
22. Awaara (1951)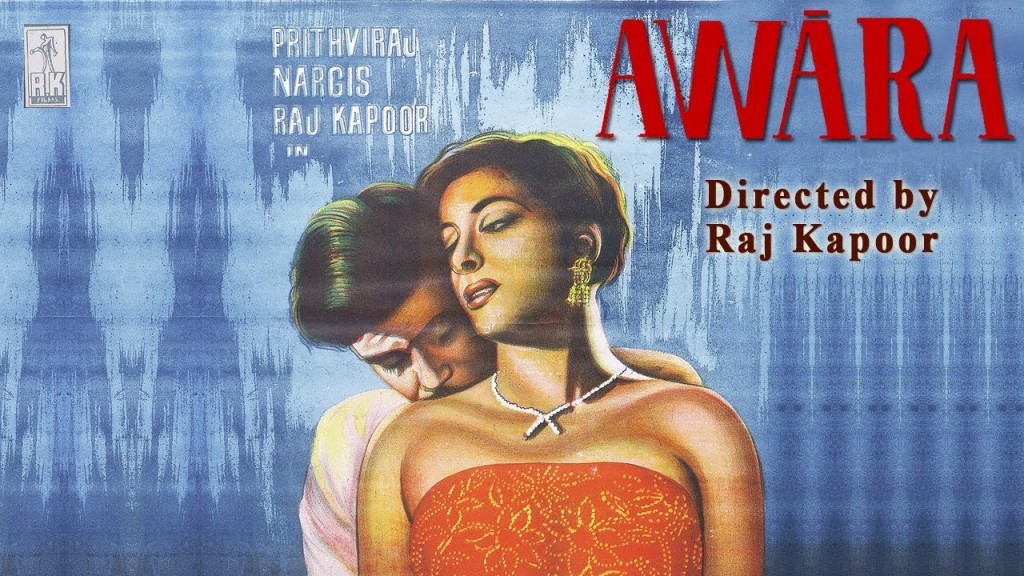 A movie that debunks the myths around criminal progeny being criminals themselves, followed by reconciliations and some mindblowing performances of the legendary Prithviraj Kapoor, Raj Kapoor, Nargis, et al, 'Awaara' was one of the top global grossers in BO collections of the year of its release. The plot is an absolute winner, wherein Raj is a petty thief who is the actual son of a Judge Raghunath and Rita being the rich urbane girl who also is an assistant to the said Judge. Twists and turns and unending romance define 'Awaara' perfectly.
21. Black Friday (2007)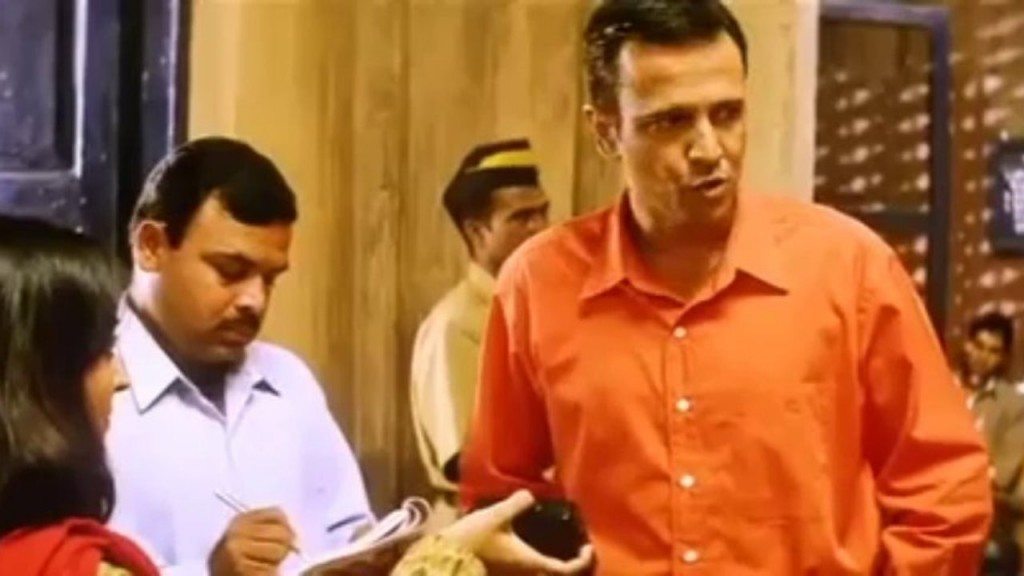 An Anurag Kashyap's first released directorial attempt, 'Black Friday' is based out on the 1993 bombings in Mumbai and its aftermath. The movie primarily portrays that the blasts were the consequence of the Hindu-Muslim riots between 1992-93 in the then Bombay. Gritty and lifelike, 'Black Friday' is perhaps one of the best Indian movies made on terrorist attacks and their aftermaths.
20. Dangal (2016)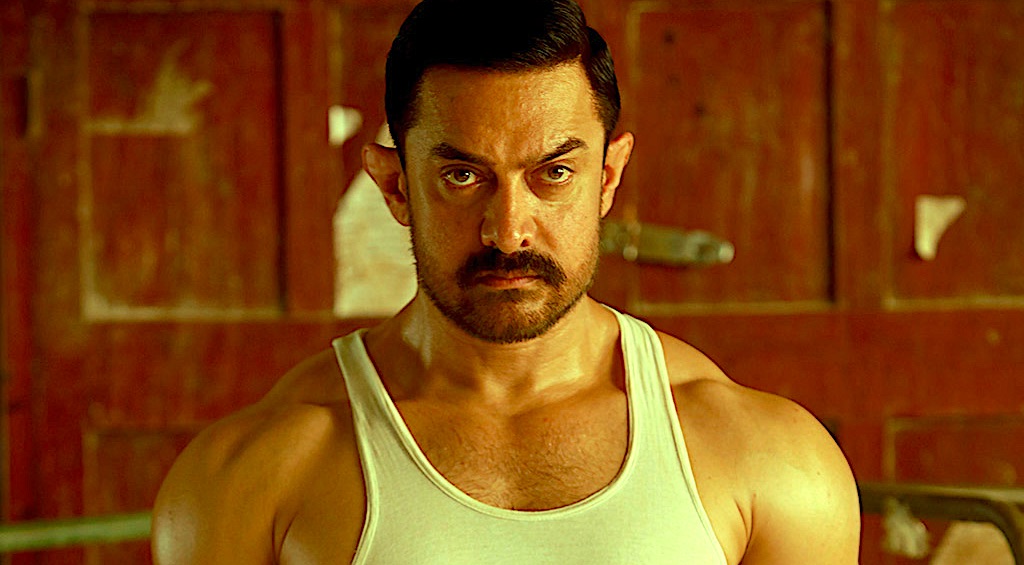 Great in every measure and triumphant in each and every frame of the entire length of the movie, there most probably isn't going to be another 'Dangal'. A film that shows the spirit of winning and debunks all stereotypes surrounding girls from smaller villages who apparently can't wrestle at a national level, thanks to the general social measure, 'Dangal' not only is extremely spirited but also is equally tear-jerking with its depictions on father-daughter relationships. The best Indian movie made on the subject of wrestling.
19. Guide (1965)
Another movie which made it to the Greatest Bollywood Classics list by the Time Magazine, 'Guide' is the story of a tourist guide Raju, his falling in love with Rosie, who is the daughter of a prostitute and is also a wannabe singer and a classical dancer. As time passes, Rosie, who has so far been held back by her aged husband Marco and various social stigmas, becomes a star, thanks to Raju's support out of his love. The film ends on a grimmer note, with nothing but gloom and dereliction for Raju, and for his never-ending love for Rosie.
18. Devdas (2002)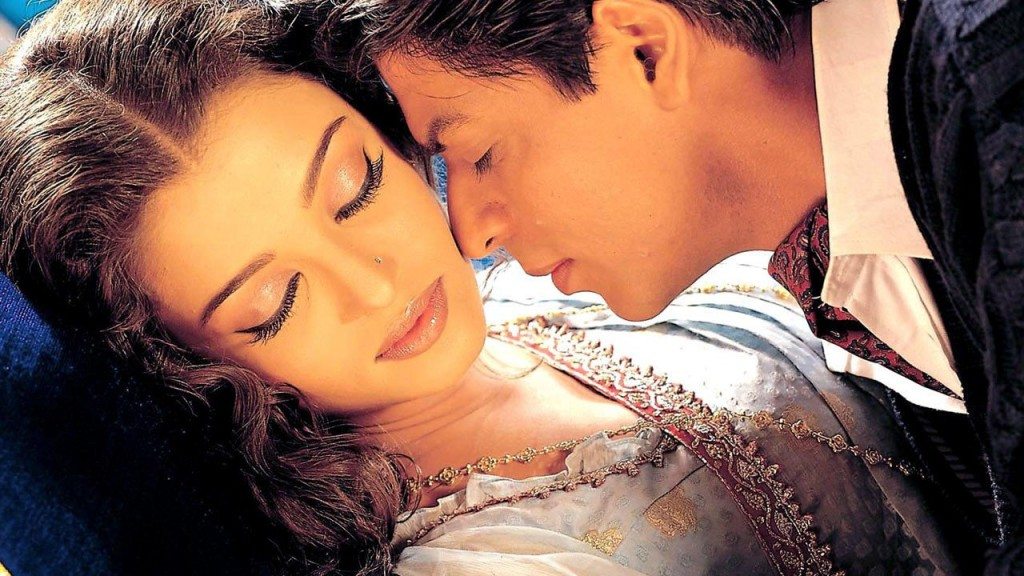 Ironically, a movie that has been remade many-a-times, yet, I feel we should call it a day for not making this movie ever again. Sanjay Leela Bhansali didn't spare a stone unturned when he made the latest version of the movie, be it the star-cast, production design, dance numbers or the screenplay. 'Devdas' tells the story of a young, London-return youth Devdas, who is in love with his childhood crush Paro. Both are separated owing to a socially unacceptable alliance between their families and the class-divide prevalent at the time. Devdas resorts to drinking and other indulgences when a prostitute named Chandramukhi falls for him. All isn't over when Devdas breathes his last at Paro's doorstep, where the latter lives after being married to a wealthy nobleman. The perils of love against the consent of the society and the sorrow of all the indulgences including liquor, love, and lust, 'Devdas' pretty much sums up all these things perfectly.
17. Mera Naam Joker (1970)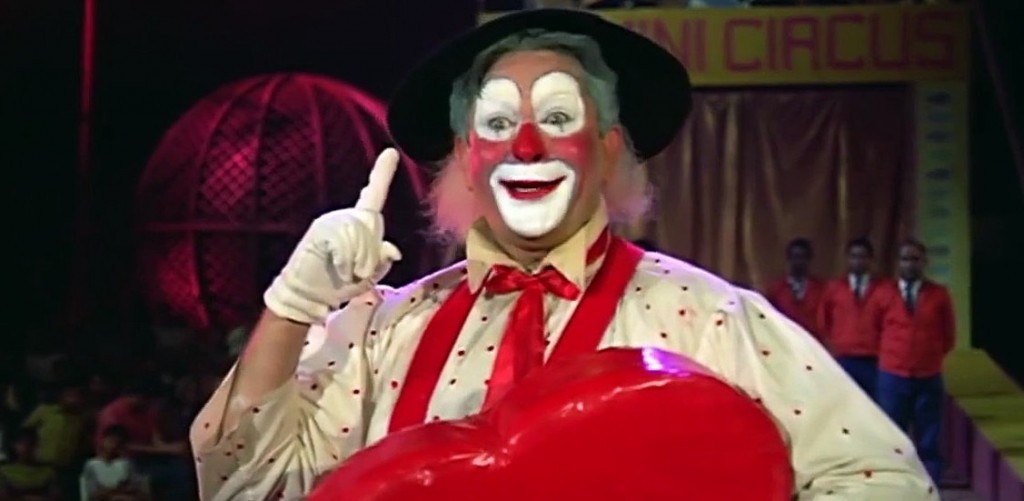 With a whopping runtime of over four hours, 'Mera Naam Joker' has to be one of the lengthiest masterpieces Bollywood has come up with. Widely considered as the life-story of Raj Kapoor himself, this Raj Kapoor's directorial went places and won numerous accolades as it did receive an equal amount of criticism. It is the story of a boy named Raju, who aspires to work in a circus, despite his father's demise in a circus accident. As the time passes, from childhood through his adulthood, though he infatuates towards and falls in love with many women, he ends up trailing behind his love. The terrible end, with all his ladyloves watching him perform his final act is both deep and touching.
16. Paan Singh Tomar (2012)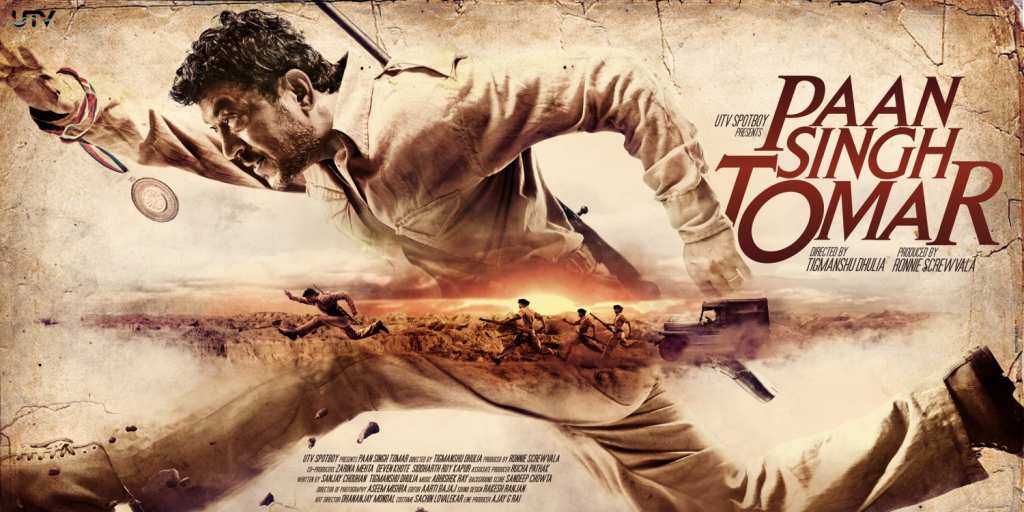 I regard 'Paan Singh Tomar' as one of the best biographies Bollywood has ever made. The story of an Indian Army steeplechase athlete turned dacoit, 'Paan Singh Tomar' is a tale of reckoning. A perfect example of a story within a story, the movie progresses from Paan Singh winning medals and accolades in various games at National and International levels to being confronted, greeted and hit by bullets while trying to fight the police. Irrfan Khan's best performance yet, undoubtedly and unequivocally, Paan Singh Tomar's can't be retold in a better way.
15. Veer-Zaara (2004)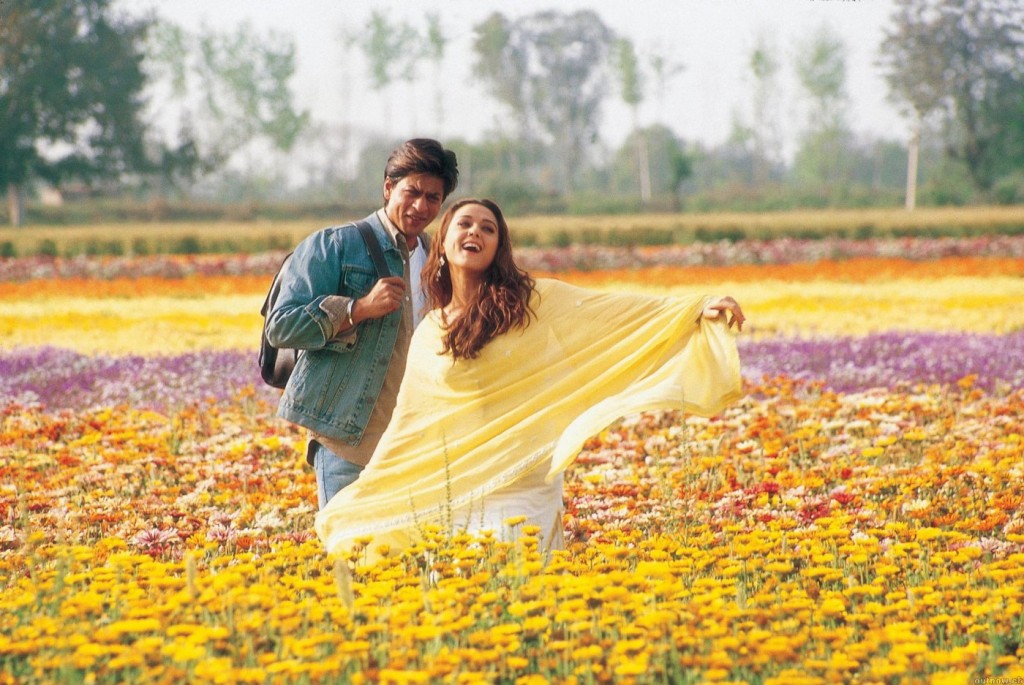 One word – Music. If you remove the eternal music from the equation, it is a very average movie on cross-border love, the separation, and the reconciliation after a very long time. Madan Mohan's music, which was composed decades prior to the release of the movie, was hailed as a classic unanimously by viewers and critics. The story of Squadron Leader Veer Pratap Singh of the Indian Air Force and Zaara Haayat Khan, a Pakistani girl who's visiting India to scatter the ashes of her late tutor, their falling in love, separation, and the long wait comprise the core of the movie. All the songs are like those movie milestones which couldn't have been portrayed better by any other means. Easily the best movie by the Late Yash Chopra. Magical and everlasting, the music and the ensuing romance can't ever be created again on screen.
14. Mother India (1957)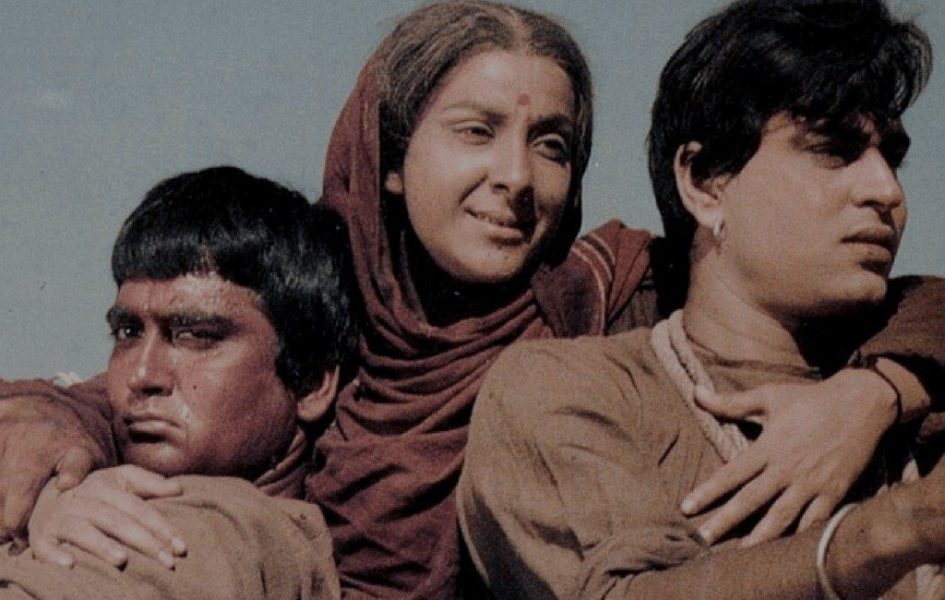 The exemplary 'Mother India' had become the perpetual example of sacrifice and empowerment of women in the post-independence era. Radha, played by Nargis, metaphorically portrays the impoverished state of Indian women, especially mothers and also portrays her as the Indian nation, which is struggling in its affairs after its independence from the British Raj. To summarize the plot, a mother who is embattled with loans and calamities is able to raise only two of her sons with a great ordeal, one of who becomes a bandit. Given her moral uprightness, she shoots his bandit son in the end, notwithstanding his penchant for extracting revenge from the loan sharks Radha's family previously owed to. Emboldening and compelling, 'Mother India' upholds principles and duty in their highest regard. Yet another movie that shouldn't be recreated in its original form.
13. Mughal-e-Azam (1960)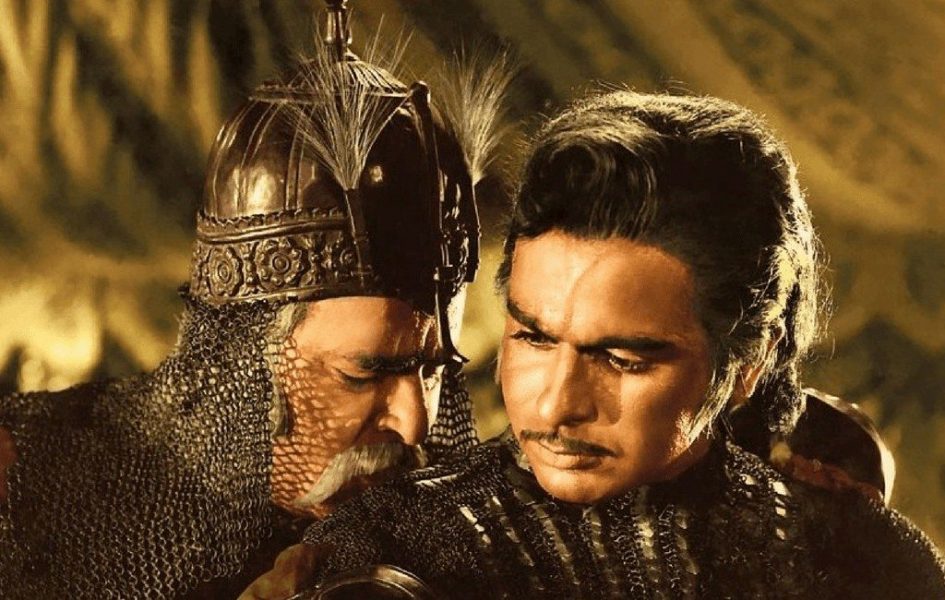 The famed love of Anarkali and Salim can seldom be re-enacted on the large screen, even after six decades. 'Mughal-e-Azam' is the story of a young prince Salim, who falls for a court dancer Anarkali, followed by an angry and unrelenting father Akbar, who sentences his son to death, unless the latter agrees to hand over Anarkali to be entombed alive. In the end, Salim had to forego Anarkali, thinking she had been entombed, while in reality, she had a secret escape at the behest of Emperor Akbar. Though I'd vouch for a sequel to the classic, a remake of the same movie seems light years away.
12. Mr. India (1987)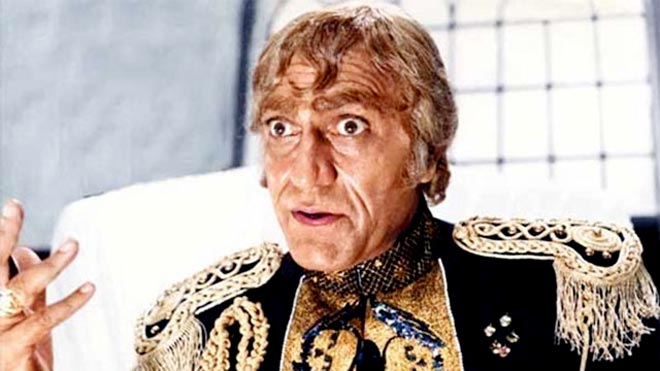 A movie which turned out to be a trendsetter in the Indian cinema at least for the Sci-Fi genre and gave Bollywood one of its best supervillains in the form of Mogambo, played by the legendary Amrish Puri, 'Mr. India' also unmasked the hidden talents of various artists like Anil Kapoor, Sridevi and Satish Kaushik. Portraying the first every invisible man in Bollywood films, Anil Kapoor as Arun Verma a.k.a. Mr. India raised a lot of questions from curious millennials as well as the naysayers. Needless to say, I wouldn't ask for a remake "better" version of the film, for the legends can't be redone.
11. Chupke Chupke (1975)
And we're at yet another film that was a remake though but made its mark in the history of comedies in Bollywood. The comedy of who's who and comprising of an unlimited number of pranks, this laugh-riot is a star-studded affair with the likes of Dharmendra, Amitabh Bachchan, Asrani, Om Prakash, Sharmila Tagore and Jaya Bachchan in the cast. The story revolves around one Dr. Parimal Tripathi aka Pyare Mohan who runs from pillar to post to fool his wife's brother-in-law by posing as a driver with impeccable Hindi. Sukumar Sinha (Amitabh Bachchan) and PK Srivastava (Asrani) also join the bandwagon and the film ends with Raghavendra (Om Prakash) realizing he's truly been made. Rib-tickling and ROFL in all its moments, 'Chupke Chupke' is a movie the charm of which could never be recreated.
10. Andaz Apna Apna (1994)
With unforgettable characters like Crime Master Gogo and Robert, some melodious songs and loads of extremely funny dialogues and moments, 'Andaz Apna Apna' has forever enjoyed the cult status, even for a comedy. And perhaps for the first and the last time, we saw the duo of Aamir Khan and Salman Khan perform together in a movie. Revolving around two jobless chaps Amar and Prem, whose only motive in their lives is to become rich by marrying rich girls, followed by the confusion around who is the actual rich girl followed by a team of goons and cops chasing a bag of diamonds, 'Andaz Apna Apna' is stellar and outstanding. Forget the movie, we couldn't even let go of some timeless dialogues two decades hence. Such was the impact of 'Andaz Apna Apna'.
9. Munna Bhai M.B.B.S. (2003)
Original to the core and funny beyond compare, 'Munna Bhai M.B.B.S.' was a breath of fresh air in the early 2000s, thanks to the duo of Sanjay Dutt and Arshad Warsi and an impeccable debutante direction by Rajkumar Hirani, 'Munna Bhai M.B.B.S.' instantly shot to fame and became one of the most popular movies of the year. Also featuring the legendary Sunil Dutt, the movie was praised all around and there were a few remakes that shot off in regional languages as well. Revolving around a goon Munna Bhai and his sidekick Circuit, Munna aspires to be a medical doctor and almost succeeds at becoming one. Any attempts to remake 'Munna Bhai M.B.B.S.' in any manner whatsoever should be declared as an unforgivable crime.
8. The Legend of Bhagat Singh (2002)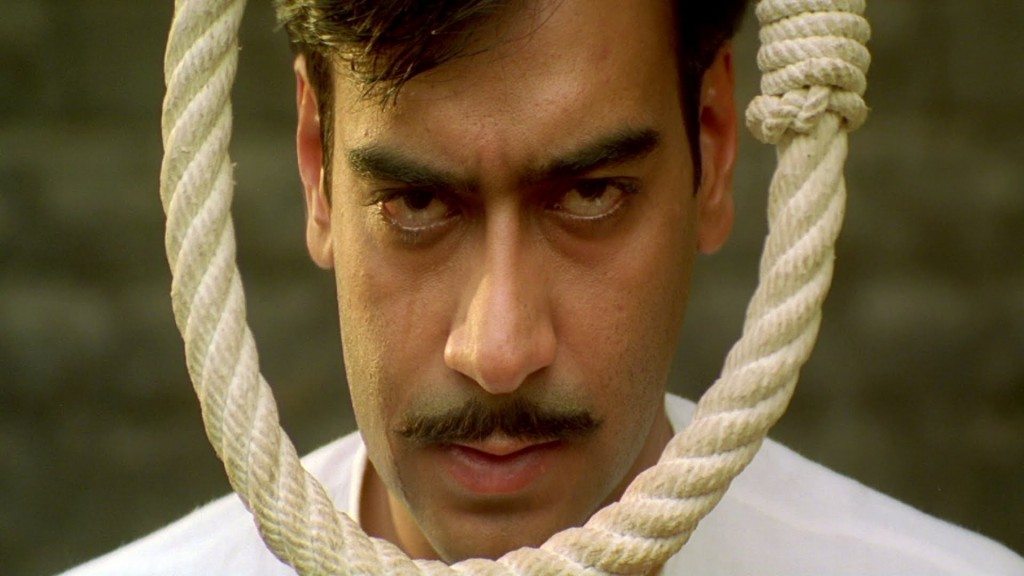 If not only for patriotism, 'The Legend of Bhagat Singh' must be eternally remembered for its performances. Period. Fact check – there were 3 Bhagat Singh movies that released in the year 2002, including this one, and I would rate the other two not even to the fraction to a hundredth of 'The Legend of Bhagat Singh'. The combination of Ajay Devgn's charisma and Rajkumar Santoshi's direction hasn't been relived again, except for this one (and 'Khakee' of course). Revolving around the life and times of Bhagat Singh, Rajguru, Sukhdev, Chandrashekhar Azad and Batukeshwar Dutt, 'The Legend of Bhagat Singh' is truly legendary in all its aspects. And better not make this one again, for the perfect version already exists.
7. Jaane Bhi Do Yaaro (1983)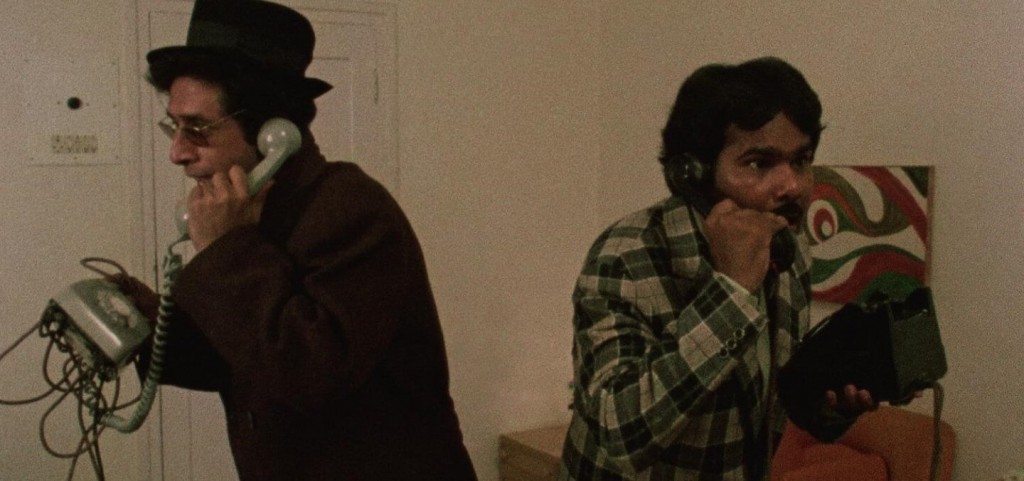 A movie which became famous due to a couple of scenes and the power-packed cast and an intelligent (though somewhat inspired) script, 'Jaane Bhi Do Yaaro' is known for its wit, the perils of rampant corruption and the ridiculing, yet realistic portrayals. Primarily, the script revolves around two photographers, who, in one of their pictures had accidentally captured a murder in progress. As the story advances, they find themselves entangled amongst the perpetrators, the police, and the journalists. And increasingly funnier, yet compromising situations. You will never find the amount of satire depicted in 'Jaane Bhi Do Yaaro' in any other movie. Perhaps the reason why no one plans to redo this.
6. Lagaan (2001)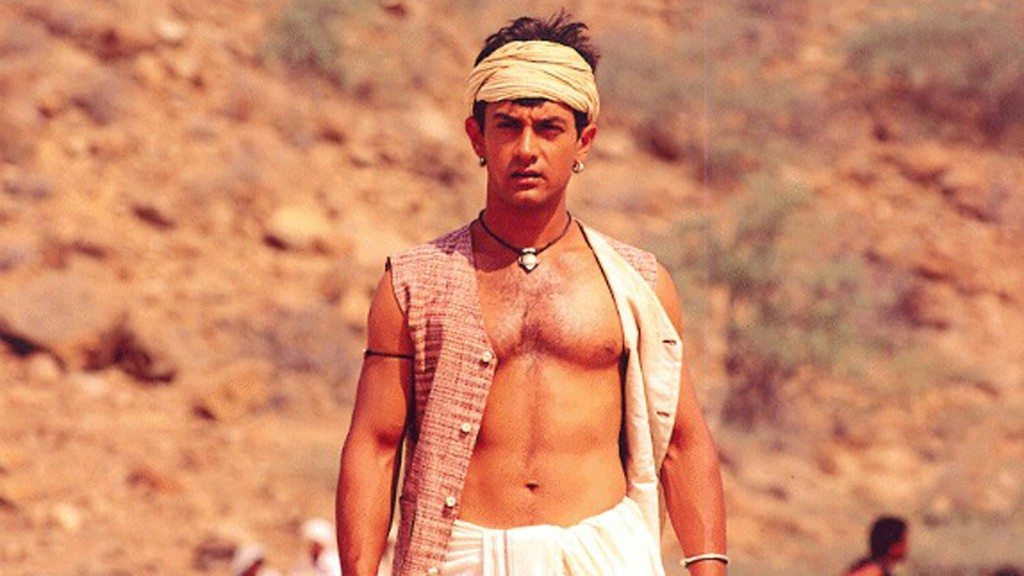 Riddle me this – what's pure class topped with some extra brilliant performances, a watertight screenplay, an impeccable direction, a lot of sport, and Amitabh Bachchan's narrative? The astounding answer would be 'Lagaan'. The story of a villager in Champaner, who is challenged by a British Captain Russell to play a match against the British Cricket team in order to have the taxes cancelled of the villages in their province should they win, his ordeal in confronting the villagers, convincing them to join his team, learning cricket and ultimately defeating the British cricket team is an extraordinary story of fortitude and triumph. You will feel the goosebumps at Bhuvan's winning moment. And that's the part which could never be remade, even if the entire movie can be.
5. Hera Pheri (2000)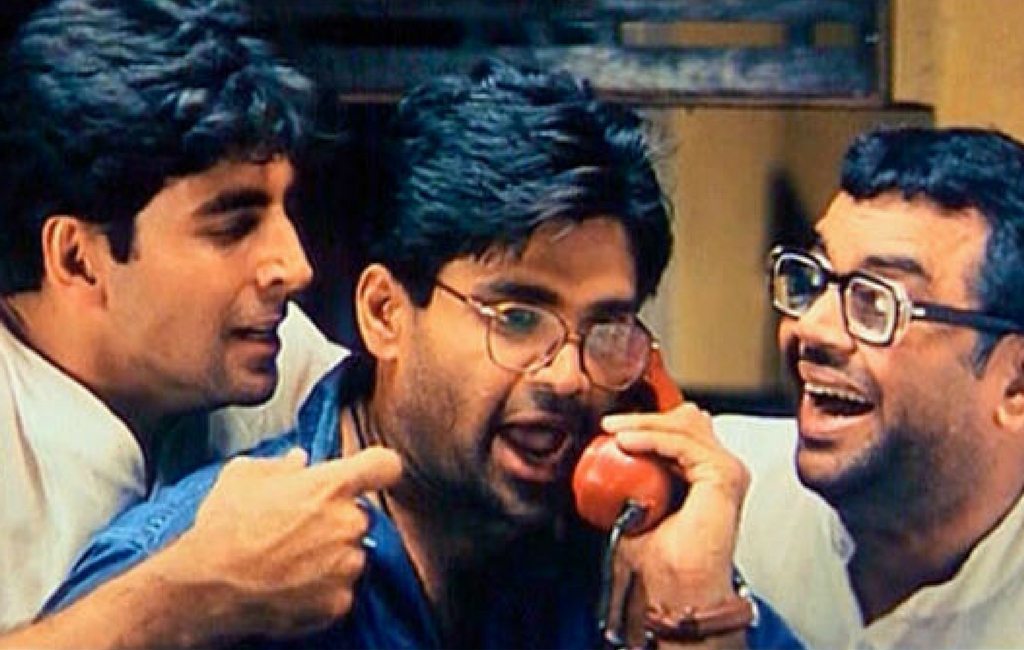 No one, not even the filmmakers of 'Hera Pheri' would've ever thought it is a legend in making. 'Hera Pheri' has become synonymous with comedy and has been widely recognized as one of the best Indian comedy movies of all the time. The story comprises of a petty garage owner Baburao Ganpathrao Apte, a struggling job-seeker Shyam, and an idler Raju, wherein the former receives a wrong-number call from a kidnapper seeking a ransom for a wealthy business-magnate Devi Prasad's granddaughter, thus mistaking Shyam for being Devi Prasad. The ensuing story is, as y'all know, captivating and rib-tickling. 'Hera Pheri' can't, shouldn't and won't be remade in Bollywood, to start with. You have my word.
4. Padosan (1968)
A laugh-riot, 'Padosan' is a love-triangle comprising the trio of Bindu, the pretty neighbor, Bhola, the naive lad and Master Pillai, the music maestro. Despite all attempts of Bhola to impress Bindu, including incessant help from his musician-friend Vidyapati and his brief stint posing as a brilliant singer, all in vain, when Bindu decides to marry Bhola's uncle and later Master Pillai instead. A mix of humor and melodrama, 'Padosan' is one of the best comedy classics of all time.
3. Do Bigha Zamin (1953)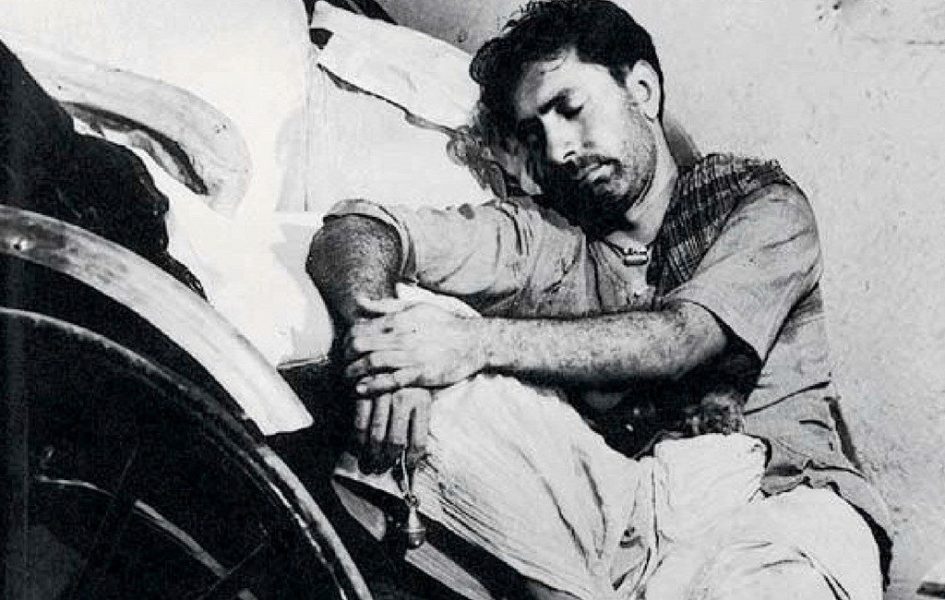 To start with, 'Do Bigha Zamin' became one of the first Indian movies to be recognized globally at the Festival de Cannes. Something that's often compared to the likes and greatness of 'Bicycle Thieves (1948)', 'Do Bigha Zamin' is widely recognized and revered as a pathbreaking feat in the history of Indian cinema. The story is about a farmer Shambhu, who owns Two Bighas of land in a small village, but is about to forego it on account of mounting debt. To repay the debt and to take care of his family, he moves to Calcutta to try to save some money, only to spend it on his ailing wife in the end. Tragic and devastating in its every frame, 'Do Bigha Zamin' surpasses every other movie on the perils of social and financial injustice. A gem that should get more of recognition and a wider audience.
2. Pyaasa (1957)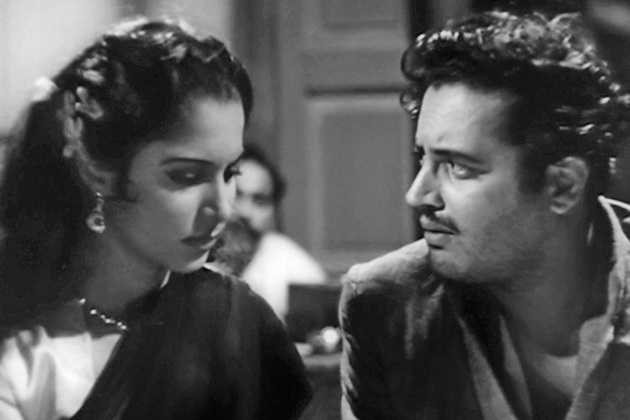 An essence of romance and exemplary class in both direction and performances, 'Pyaasa' has been widely rated as one of the best Bollywood films of all time by various critics and portals. 'Pyaasa' is the story of a poet named Vijay, who seeks recognition and fame for himself, but is always ridiculed and seldom given any respect that he deserves. The only person who likes him as well as his poems is a prostitute, whom he chooses to be with towards the end of the movie. A movie which sorta proves that talent and destitution went hand in hand back in the day, thanks to money-mongering richer class and the talented, principled needy.
1. Gangs of Wasseypur- I & II (2012)
The film of films, 'GoW' attained a cult status within a few hours of its release, forget years or decades. The film is centered around the modern-day Dhanbad and Wasseypur and the storyline ranges between the late 1940s till the 90s. With three central characters to the story – Sardar Khan, Ramadhir Singh and Faizal Khan and countless other extremely important characters pivotal to the overall plot, the Quentin Tarantino-like gore, and the Nolan-like storytelling, 'GoW' makes all other Bollywood movies look like sleazy daily soaps. The music doesn't consist of your gaudy, raunchy songs, with a sultry lady performing, but is more like a traditional folk and is deep, mind-boggling, and comprehensive. Never have I ever seen so much scale, class, style, realism, simplicity, surreality, and, competence simultaneously in a single Bollywood movie. I know I never will. Forget Bollywood, even Anurag Kashyap himself will think thrice before making it again.
Read More: Best Bollywood Movies on Netflix