"Rajinikanth" for many is eleven letter mantra! Every time it is uttered, it triggers – immense chants, sonorous shout-outs and nonstop whistles. The 'Style icon of India' has been making people go bonkers with his live-wired screen presence since his first appearance on screen. Tossing cigarettes, flicking his unruly hair and long alluring walks – He nailed every bit of it with panache. His on-screen charisma and off-screen persona earned him the love of millions which makes it almost impossible for any Indian actor to even touch the foot of his Himalayan fan-base.
Earlier when his career took a huge turn, he was never reluctant to become the most eligible entrant of Hollywood back in 1988, when he shared screen space with Brett Stimley in 'Bloodstone'. Yes!! Our very own Superstar has starred in a Hollywood film. Might sound a bit surprising to few, but before getting yourself whammy, let me drive you into the long-standing desire as a 'Thalaivar Fan' – Forget 'Bloodstone' – With all this success and fame, we badly wanted to see him in a Hollywood movie at this point of his career. And that could happen only if his famous punch phrase comes true "Aandavan solraan! Arunachalam Mudikran' ('God Commands. I follow). Until that happens, here we offer the list of Hollywood movies that Rajinikanth fans should see.
1. Bloodstone (1988)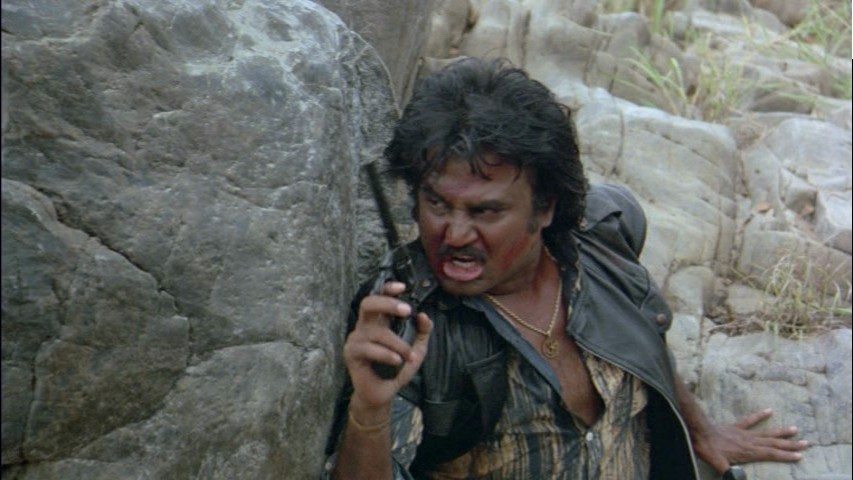 What else could Rajini fans possibly watch if not their own idol's? At his Pre-Stalwart era, Rajinikanth decided to do a Hollywood film which broke out as a huge surprise for his fans as well as the industry insiders. In 'Bloodstone', he plays Shyam Babu, a taxi driver who pairs up with his renter whose wife has been abducted for stealing a historical ruby stone. Though the film was slammed both critically and financially, it was only after this film he started signing projects that succeeded commercially and uplifted his position to a paramount star. There is no better reason to watch the film than seeing the Superstar himself in action.
2. Tomorrow Never Dies (1997)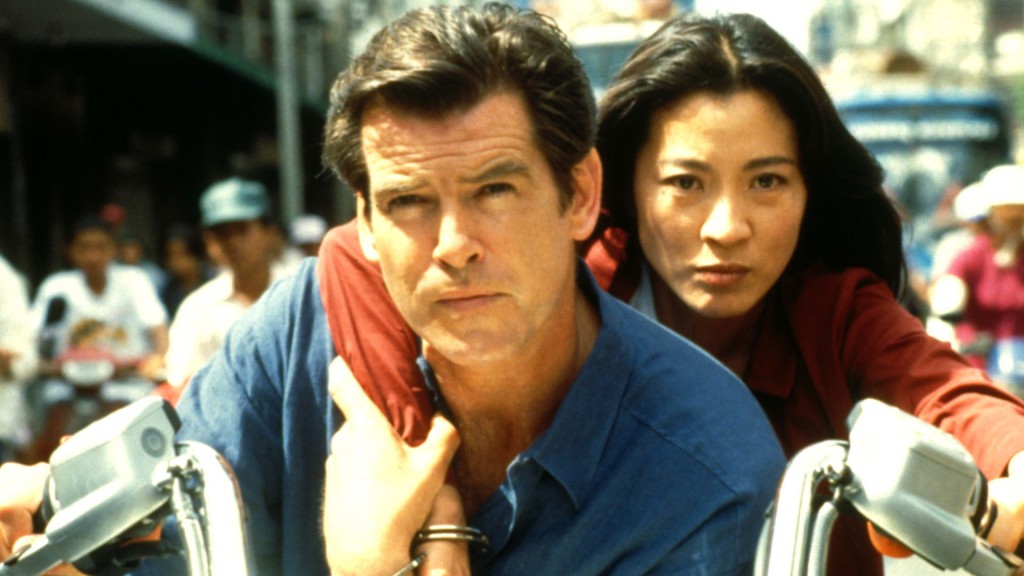 Rajinikanth has a SWAG in doing things. He may do nothing more than sporting a beard with an Overcoat & a Sunglass on and still give you goose bumps, which pins a James Bond film to this list. That too a Pierce Brosnan's feature would be a fleet of joy as he is the most stylish portrayer of the cult figure (James Bond). For any Rajini worshipper, 'Tomorrow Never Dies' could stand out as an ultimate eye-candy adventure with the right mix-up of sleek and style.
3. I Robot (2004)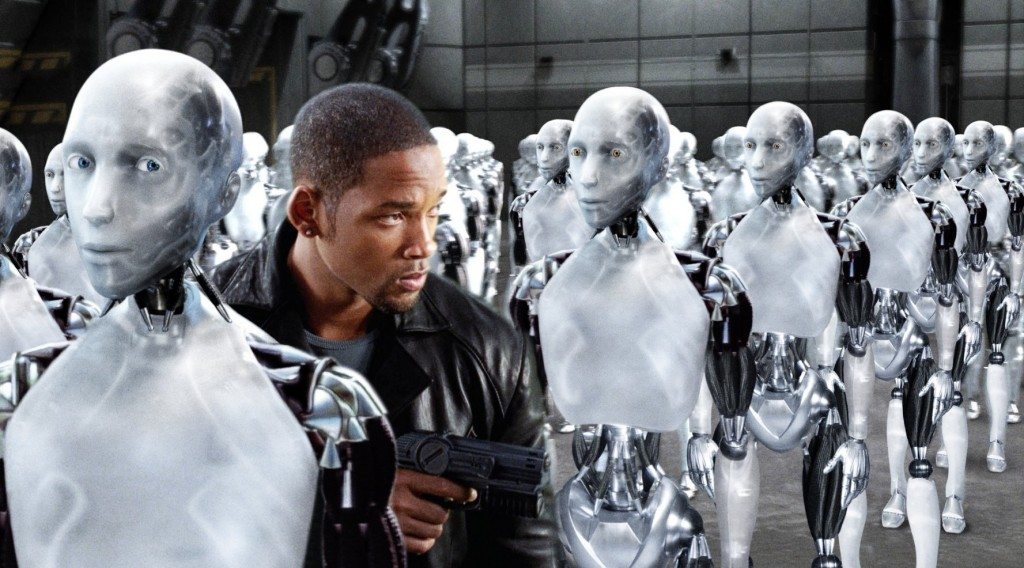 By scrolling down to this, many would have reckoned why 'I Robot' is in the list. Of course Rajinikanth's experimental Sci-Fi epic 'Enthiran' was not a remake of this Will Smith starrer. What brings 'I Robot' to the list is the course of similarities these two movies share. There were numerous claims from the Indian movie-buffs stating 'Enthiran' was an uncertified copy of 'I Robot' as soon as its first look stormed the internet. May be the claimers were unaware of the 1987 John Malkovich starrer 'Making Mr. Right' which literally posed as the original source for 'Enthiran'. I would still prefer the fans to pick 'I Robot' over 'Making Mr. Right', as the latter was poorly executed.
4. The Godfather: Part III (1990)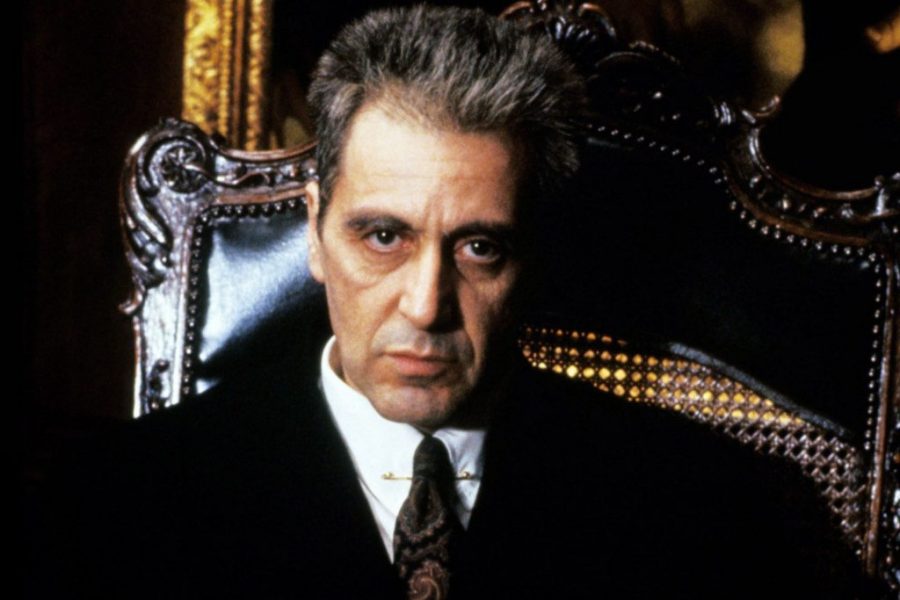 The Final chapter of 'The Godfather' franchise was a moderate success, but it had its own commentary on crime dramas. Rajinikanth, known as an icon of unfaltering style has crowned the role of Don in numerous occasions, 'Baasha', 'Kabali' to name a few. In 'The Godfather 3', Al Pacino plays an aging don who decides to put an end to all the crimes he and his family committed. Superstar's recent outing 'Kabali' falls on the same lines for more than one reason– the plot and the homogeneity of vehemence the two actors share.
5. Brewster's Millions (1985)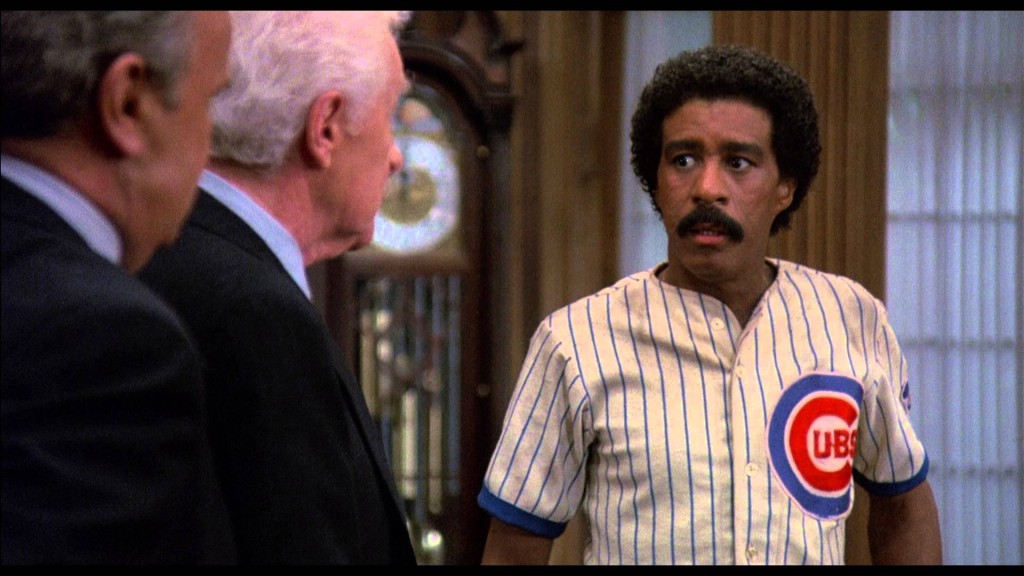 At the peak of his career, Rajnikanth did 'Arunachalam', a movie which once again justified his title – 'Style Samrat' (King of Style). What many left unnoticed is that the film was an unofficial remake of the screwball comedy 'Brewster's Million' released in 1985. The movie had one of the come-and-get-it plots, driving the hero to inherit all his properties only if he is able to spend 30 million in thirty days. Brewster's millions would definitely add value to this suggestion list only when you don't expect the same kind of style and fragrance you got out of 'Arunachalam' because no one can outrun Rajnikanth.
6. The Pursuit of Happyness (2006)
For Rajini fans, one of the must-to-know facts is the star's uncanny avatar as a bus conductor before he stepped into the film industry. Late director K. Balachander who introduced him to movies, often revealed the star's perseverance and dedication to cinema that he struggled so hard every day to earn his living but never failed to show up on the sets. Same can be said of a movie like 'The Pursuit of Happyness' where a salesman struggles to cope with his daily earnings but finally succeeds against all odds. Imagine Rajinikanth reciting the lines – This part. This small part where I shoot film is called 'Happiness'.