Hollywood. Oh, we all love them to death! Don't we? Like most cinephiles, my fervent romance with cinema began with Hollywood movies. So what really makes American cinema so special? Now this is a question that deserves an article on its own. But let me try to be more succinct with my words here. Hollywood has produced films for a wide range of audiences across the globe. What really astonishes me is how they go about satisfying the most cynical cinephiles who are staunch fanatics of Terrence Malick and Paul Thomas Anderson to the frenzied blockbuster maniacs of Batman and Superman. The balance they maintain between the various kinds of cinema they produce and its stalwart viewers is something that has really fascinated me over the years.
With its glorious past and decades that spawned numerous timeless classics, Hollywood has influenced me in ways that I can hardly express. Linklater taught me to love my life and its small insignificant, mundane details; Woody Allen enlightened me about the beauty and frailties of love and Spielberg fed my melancholy-tinged soul with guileless love and care. With everything said now, let me take you to a list of Hollywood movies that you should download because they are going to make you fall in love with serious cinema. Please note that the numbers do not indicate ranking of the films, So here they are:
1. Schindler's List (1993)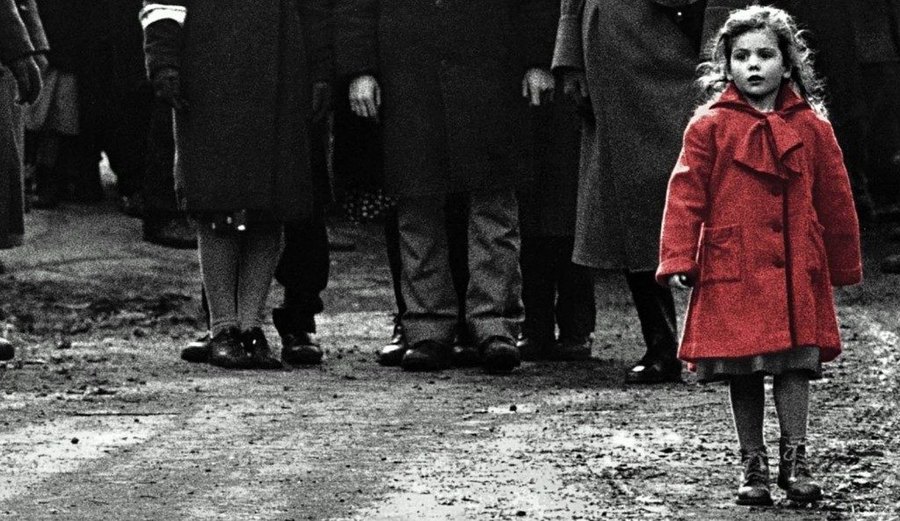 Very few or perhaps no other American film has managed to move me in ways that 'Schindler's List' ever did. The Holocaust is one of the most tragic, inhumane events that took place in world history. Steven Spielberg chronicles the unsung, real life heroics of Oskar Schindler who saved the lives of 1,200 Jews during the Holocaust by employing them in his enamelware and ammunitions factories. In Liam Neeson's Oskar Schindler, Spielberg gave us one of cinema's most selfless, humane and indelible heroes of all time. 'Schindler's List' flowered emotions of hope, love and humanity in me and I wouldn't be exaggerating If I say that the candle shot in the film's opening scene alone made me realize the true power of cinema; and how it could break free from the clutches of generalized notions of being just shallow entertainment.
2. The Godfather (1972)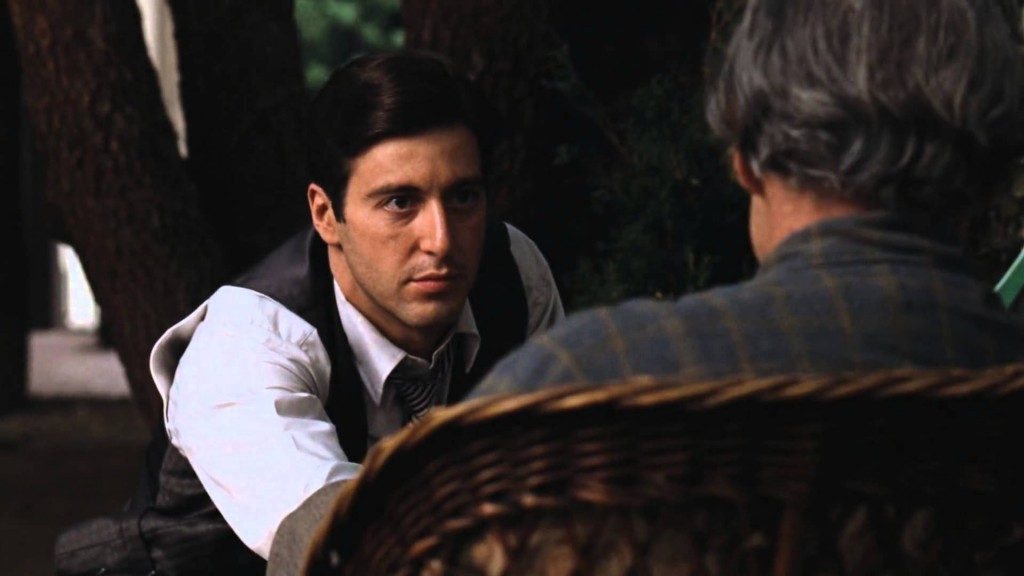 Francis Ford Coppola's 'The Godfather', to my mind, is the ultimate answer to the question – What is cinema? This was a film that floored me with its subtlety; right from its acting, directing, writing, score and cinematography. 'The Godfather' is a film that would teach you the true meaning of the art of cinema. It tells the story of an aging gangster who gets shot by his rivals as fate would have his most beloved, youngest son being pulled into the dark, tragic world of crime and violence for the sake of protecting his family. What follows is one of cinema's most haunting and iconic character transformations of all time as the family's pampered little boy goes on to become the most immoral, ruthless gangster. Although the film was bettered by its darker and more complex sequel, 'The Godfather' remains much more accessible film due to its simplicity and linearity.
3. Pulp Fiction (1994)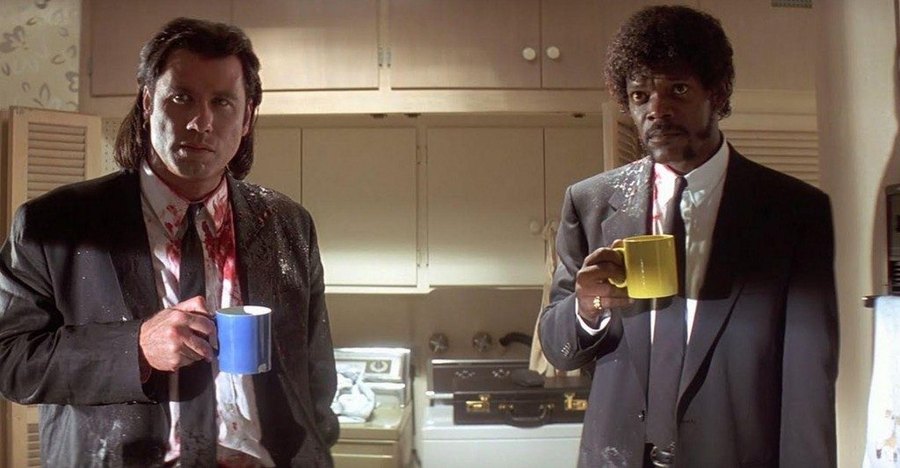 Why does 'Pulp Fiction' manage to entertain us like no other film? The answer is Quentin Tarantino. And perhaps no other filmmaker has mastered the art of entertaining his viewers like this maverick American genius. 'Pulp Fiction' depicts the story of two hit men, a boxer, a gangster and his wife whose lives get entangled in strange, bizarre ways. Tarantino is a director whose strengths are well rooted in the basics of filmmaking. And 'Pulp Fiction' is a film that made me realize what great writing, juicy soundtrack and brilliant direction could do to a film with such a bizarre storyline. Tarantino's slick use of the non-linear narrative structure was highly innovative for its time and revolutionized the American indie film scene of the 90s. 'Pulp Fiction' spawned filmmakers across the world and is an invigorating, intoxicating and enthralling cinematic experience that ceases to get old.
4. The Before Trilogy (1995, 2004, 2013)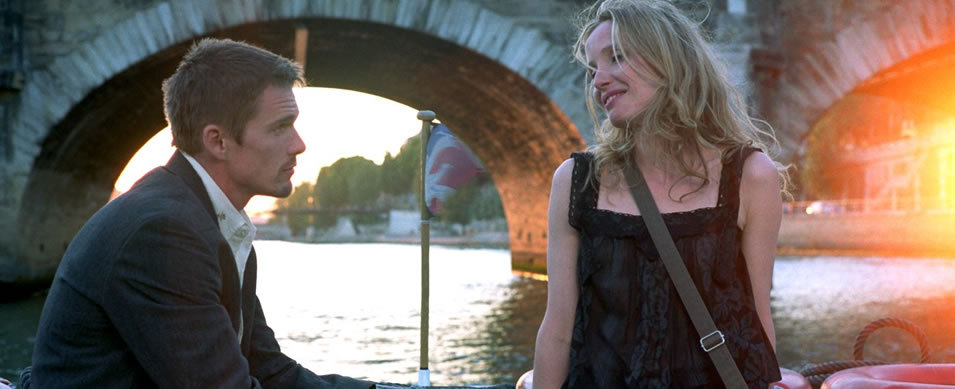 In my humble opinion, there has never been a love story in cinema that felt as genuine, intense and intimate as Jesse and Celine's in Richard Linklater's Before Trilogy. The trilogy begins with 'Before Sunrise' in 1995 when a young, charming American man meets an attractive French woman on a train in Europe. The two decide to get down in Vienna and roam around the streets, talking about their lives, their childhood, their fears and philosophies. What astonished me about Linklater's Before Trilogy was its simplicity, truthfulness and refraining from any kind of kitsch, melodramas and clichés that are often glued to the romance genre. 'The Before Trilogy' would not just make you fall in with cinema but also makes you realize about life and its small, beautiful mundane details that we so forget to savor in our own lives.
5. Fargo (1996)
The haunting score. That simple yet gorgeous shot of a car driving through the snows. The opening scene itself in 'Fargo' would make you fall for the beauty of cinema. There has never been a film that has managed to seamlessly blend elements of dark humor, violence and delicate yet profoundly powerful human emotions of hope and happiness. The film tells the story of a car salesman who hires two criminals to kidnap his wife so that he can extort money from his wealthy father-in-law. Frances McDormand won an Oscar for her staggering performance as Marge Gunderson, a pregnant Minnesota police chief who investigates a series of homicides linked to the abduction. The great Roger Ebert said in his review of the film, "films like 'Fargo' are why I love the movies." Well, do I need to say anything more?
6. The Shawshank Redemption (1994)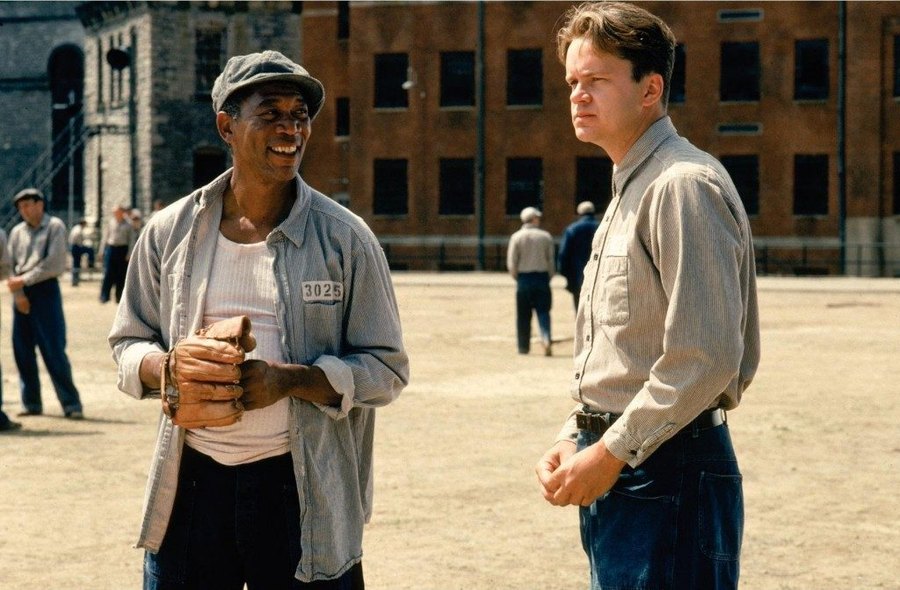 It would be blasphemous to leave out Frank Darabont's cult classic prison drama that swept us off our feet from this list. 'The Shawshank Redemption' is arguably the most beloved film of all time. During one of my revisits to the film over the years, I somehow realized that my love for the film has failed to stand the test of time. But 'The Shawshank Redemption' managed to blow me away with its simplicity and power when I first saw it a few years back and almost instantaneously made me fall in love with cinema. The brilliance of the film lies in its simplistic and humane treatment of the universal themes of hope, freedom, friendship and human compassion. Morgan Freeman's exquisitely poetic narration style adds to the beauty of the viewing experience of the film.
7. The Straight Story (1999)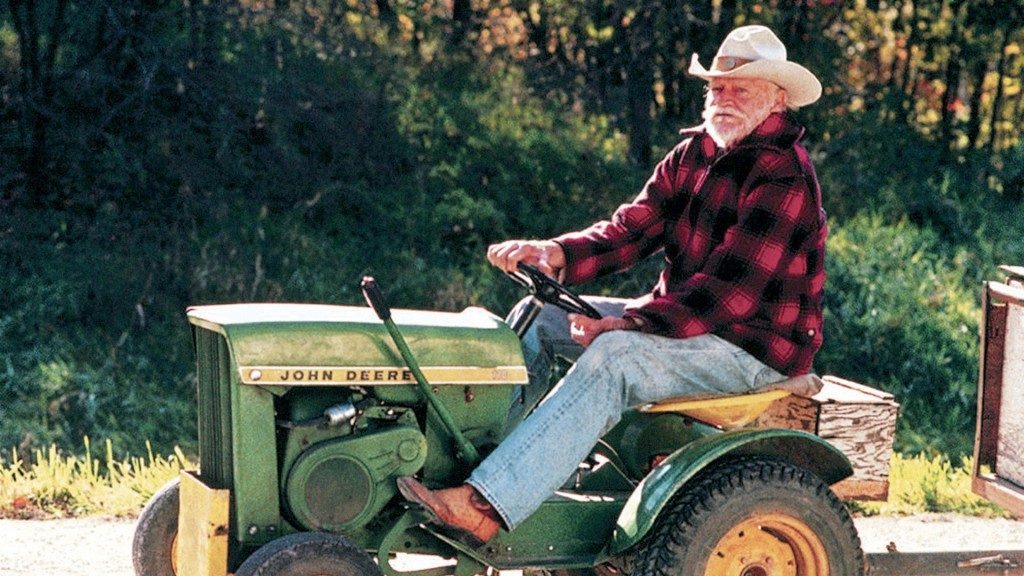 The reason why this gem of a film remains so underrated is probably due to the fact that it was directed by David Lynch. A film that speaks profoundly of forgiveness, love and family directed by a filmmaker who is a renowned master at painting the dark subconscious of human minds. But boy, how well has Lynch crafted this indelible piece of pure cinema! The film captures the journey of a 73 year old World War II veteran who makes up his mind, suppresses and conceals his ego when he hears that his once beloved but now estranged brother has suffered a stroke. Lynch exquisitely paints his journey with astonishingly gorgeous shots of the tranquil, serene countryside of Iowa as we learn about life, love and memories from the man and his brief interactions with the people he meets on his journey. If 'The Straight Story' does not make you fall in love with the movies, I honestly don't know what else would.
8. Mulholland Drive (2001)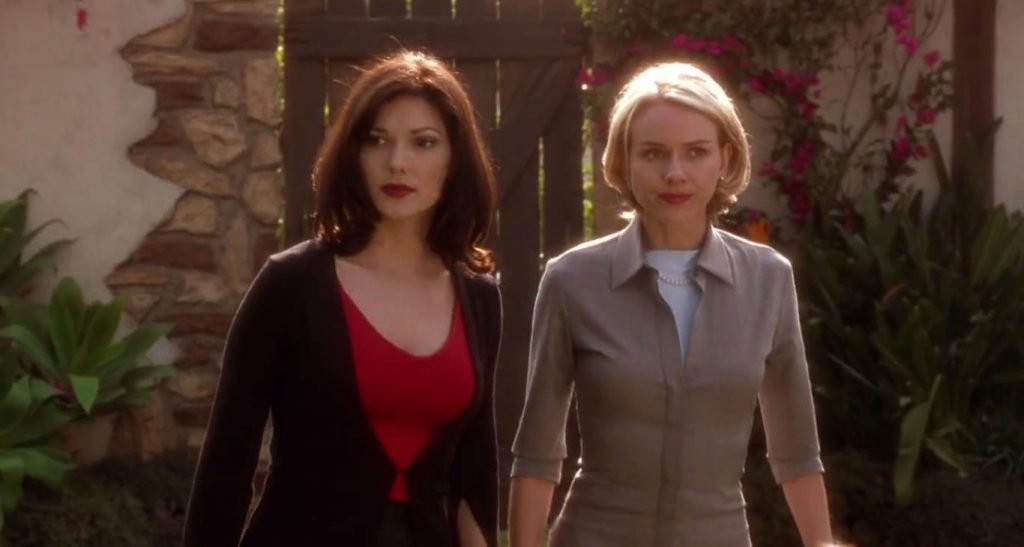 This might come off as a bold choice considering this is the least accessible film on the list. But I wouldn't have been able to live with the guilt of its exclusion for the film is such a powerful piece of art. 'Mulholland Drive' is a film that enlightens you about the artistic aspects of cinema and that there are more to cinema than just plain story build up and character development. 'Mulholland Drive' will either change your perception about cinema or you may end up loathing it but its impossible to get it out of your heads due to its sheer audacity and style. 'Mulholland Drive asks you to not watch but experience cinema. The film is a dark, disturbing and enigmatic portrait of the human subconscious and grows on you with several repeat viewings.
9. Goodfellas (1990)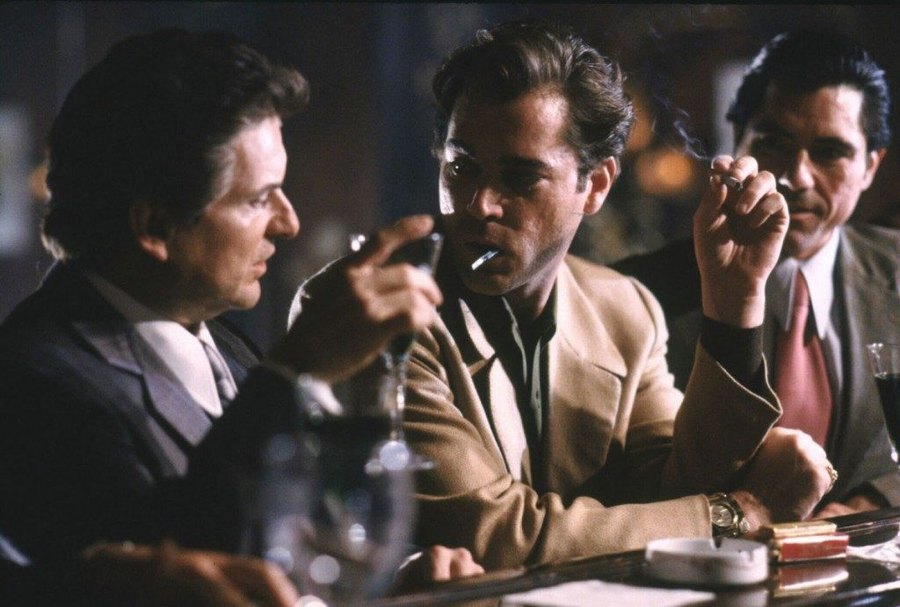 Martin Scorsese's iconic 1990 gangster flick is one of the films that turned me into a freaky cine addict. 'Goodfellas' is probably the most accessible one of the many masterpieces that Scorsese made in his illustrious, prolific career. Through the eyes of Henry Hill, 'Goodfellas' depicts the glamorous lives of the Italian-American gangsters in New York. The film is Scorsese's remarkably brilliant take on morality and questions its essentialism in life. 'Goodfellas' flaunts the cinematic genius of Martin Scorsese with memorable steadicam shots, delectable soundtrack, staggering performances from a stupendous cast and is sure to enlighten and shake your perceptions of cinema forever.
10. Inception (2010)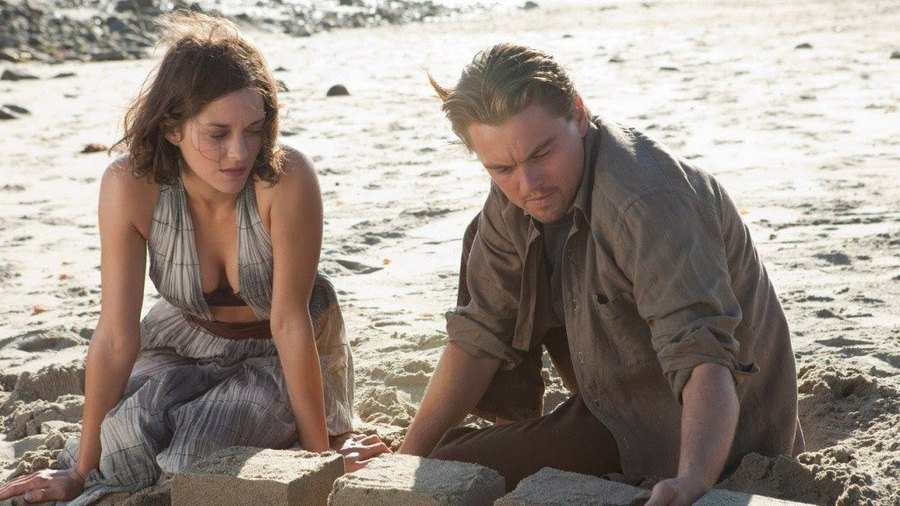 Arguably the most popular film of this decade, 'Inception' is one of the most talked about and discussed films of recent times. Although the film is nowhere near my all-time favorite films, I do think that 'Inception' could be an interesting choice for the list considering my interactions with people who went on to become hard core movie buffs after having seen this brilliant sci-fi thriller. Like most of Nolan's other films, 'Inception' is a wildly imaginative, ambitious and innovative film that is undeniably a modern classic in every sense despite some of its narrative flaws. The fact that the film's famous ending is still being discussed by movie lovers across the world shows the kind of impact the film had on its viewers.