We've seen a lot of Bollywood movies, which are either "loosely inspired by" or are official remakes of some or the other Hollywood film. But did we know even the West has been quite impressed by some of our finest movies, which they have remade time and again? In fact, Mexico just got their very own '3 idiots' in the form of '3 idiotas'!
Take 'The Common Man', for example, which is the official remake of 'A Wednesday!' or 'Delivery Man', which was remade from 'Vicky Donor'. Hollywood has never left a chance to pick up some of our best movies for Westerners to enjoy. And here we bring you a list of twenty Bollywood films in no particular order, which we think, have the potential to be remade in Hollywood.
1. Queen (2014)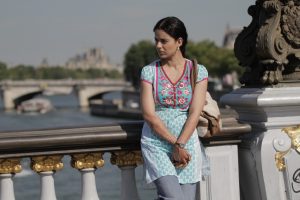 We would want Hollywood to remake this feel-good film, where a timid girl, left at the altar, goes on her pre-booked honeymoon alone, only to return home with a renewed self-confidence. It would be great to see a Hollywood film as disarming and pleasant as 'Queen', which we had fallen in love with instantly!
2. Hera Pheri (2000)

India's answer to "Ed, Edd n Eddy" was Priyadarshan's 'Hera Pheri', yet Westerners did not see an opportunity in it right under their nose! We would want Hollywood to remake this goofy laugh riot, only to see how the late Neeraj Vora's rib-tickling dialogues turn out to be in English!
3. Swades (2004)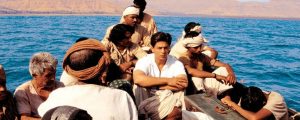 "Ask not what your country can do for you; ask what you can do for your country," is former American President John F. Kennedy's famous quote; but instead of their filmmakers, Ashutosh Gowariker came up with 'Swades', which perfectly summed this up! We would want to see Hollywood remaking a touching yet powerful film to prove how capable they are at handling their basic issues!
4. Dil Chahta Hai (2001)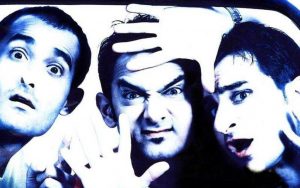 We really want Hollywood to make an endearing film, which is an ode to friendship and which has the power to leave such an indelible impression on our minds that when one talks of an Indian movie based on friendship, 'Dil Chahta Hai' immediately comes to our mind!
5. Sholay (1975)
While Ramesh Sippy's 'Sholay' was loosely based on Akira Kurosawa's 'Seven Samurai', we would want Hollywood to remake the cult classic gem the way it is, despite them having several movies in the same genre already! Hoping to see an American film with an Indian touch in the Curry Western genre!