'Horse Girl' offers an unusual and compassionate take on mental illness and a woman's loneliness. The film is directed by Jeff Baena who is known for 'The Little Hours' and 'Life After Beth'. Both these works go beyond a single genre, offering odd, offbeat, rather quirky narratives. This explains why his latest offering is as complex as it is appealing.
The film starts off as something, progresses as something else, and eventually develops into something you had not initially predicted. 'Horse Girl' is a rather ambitious project that may not be everyone's cup of tea, but it does offer something rare and touching with the story it tells. The film had its world premiere at the Sundance Film Festival on January 27, 2020.
Baena co-wrote the script with Alison Brie who also stars as Sarah, the protagonist of the film. It was revealed that Brie was inspired by her grandmother's own battle with paranoid schizophrenia while working on the film. The story centres around Sarah, a mild-mannered, socially awkward woman who works at a crafts' store, and loves horses and supernatural crime shows. She has a history sleepwalking, and a grandmother who suffered from a mental illness. Sarah begins to get increasingly lucid, surreal dreams that gradually begin to invade her reality, until she is not sure anymore what's real and what's not.
Horse Girl Filming Locations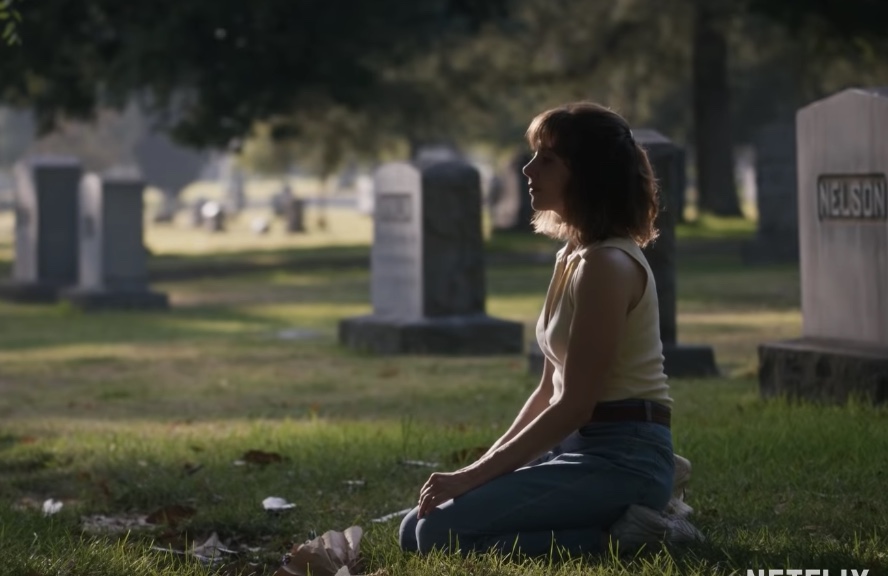 'Horse Girl' makes use of some really intriguing visuals with the way it creates Sarah's dreamscapes. It manages to build an unsettling yet compelling mood that leaves the viewers effectively deceived as Sarah's reality and dreams melt away, morphing into one. If you're wondering where 'Horse Girl' was filmed, here's everything we know.
Los Angeles, California
The production of 'Horse Girl' took place around the summer of 2019, with the principal photography for the project beginning in June and concluding towards the end of July. Baena collaborated with cinematographer, Sean Mcelwee, and production designers Ashley and Megan Fentan for the elaborate and gripping visuals in the film.
The filming of 'Horse Girl' largely took place in Los Angeles, California, under Duplass Brothers Productions that is located in Highland Park. It is an independent film and television production company founded Mark Duplass and Jay Duplass. The company previously worked on two HBO series, 'Togetherness' and 'Room 104' both of which were also shot in Los Angeles. In 2018, Duplass Brothers Production signed a four-picture deal with Netflix, giving it worldwide rights. 'Horse Girl' is part of this deal.
Being an independent company, it is known for its relatively low-budget but effective production. As Baena's 'Horse Girl' largely takes place indoors, it explains why the team did not venture somewhere far away, and instead chose to recreate Sarah's world across different parts of Los Angeles. Information about these locations has not been revealed yet.
The film makes use of several different locations, ranging from Sarah and Nikki's apartment, to the craft store in which Sarah works with Molly, the cemetery in which Sarah's mother is buried, and of course, the horse stables. Though we do not have official confirmation, there is a possibility that some of these scenes were shot in other regions in California, especially the outdoor scenes with the horses.