On August 31, 1983, Priscilla Strole was sexually assaulted and beaten to death in her home in Fairfield, California. The brutal murder was a complete mystery to the police, and Priscilla's family could not come to grasps with the horrific death. Investigation Discovery's 'Betrayed: Welcome to the Murderhood' chronicles the terrifying slaying and portrays how the local community was left petrified while law enforcement tried their best to bring the murderer to justice. Priscilla's son, Kyle Stracner, discovered his mother's dead body, and 30 years later, his friend, Robert Hathaway, was implicated in the crime. If you are intrigued by this case and want to know how Kyle Stracner dealt with the ordeal, we have got you covered.
Who Was Kyle Stracner?
At the time of the murder, Kyle Stracner was just 15 years old. He was very close to his mother, and her horrific demise was extremely tough for him to accept. On August 31, 1983, Kyle stepped out of his house at around 7:30 pm and spent the evening with some friends. On returning at around 9:45 pm, Kyle began knocking on the door, but his mother never answered. Puzzled, he looked through a nearby window and was met with a horrific sight. Priscilla Strole was lying naked on the living room floor. She appeared to be dead, and marks of abuse were visible on her body.
Kyle wasted no time and immediately went over to a neighbor to inform the police. He was present on the scene when the police arrived to find Priscilla dead. She was completely naked, and an autopsy determined that she had been sexually assaulted before being beaten to death. Signs of a violent struggle were present, and there were also visible injuries to her head and face caused by sharp objects like kitchen knives, a can opener, and a piece of wood. Moreover, although the furniture was strewn about and a jewelry box was missing, authorities could not find signs of a forced entry. Ultimately, the police were able to lift a fingerprint off the crime scene, but it did not match with anyone in their database at that time.
Is Kyle Stracner Dead or Alive?
Although the police could not really find a lead to work on initially, they claimed that the case was never closed but was revisited from time to time. Finally, in January 2014, they decided to run the fingerprint through the system the second time. This time, it came back as a match to Robert Hathaway, who was arrested for a burglary in 1986. On looking into Robert's life, the police found out that he and Kyle used to go to the same school. They were also quite well acquainted, and Priscilla knew Robert as her son's friend, which explained why there was no forced entry at the murder scene.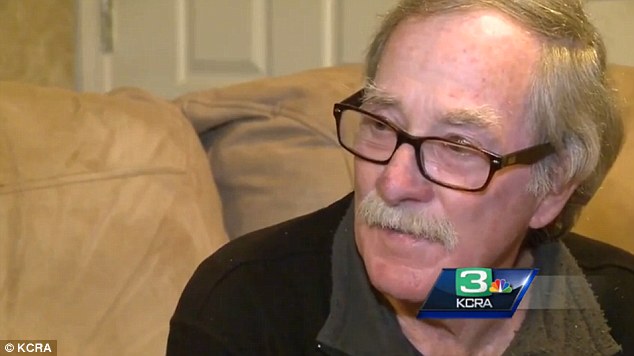 However, when the police went to arrest Robert in 2014, he died by suicide. As far as Kyle Stracner is concerned, a 2014 CBS San-Fransisco report stated that Kyle had passed away several years ago before the results of the new DNA test were obtained. His obituary also mentioned that he passed away in April 2004 at the age of 35. He was survived by his uncle, who at that time still lived in Fairfield. Unfortunately, the reason behind Kyle's death has never been mentioned and remains unclear to the general public to this day.
Read More: Priscilla Strole Murder: Is Robert Hathaway Dead or Alive?