Sridevi is no more.
For those who grew up in the late eighties and early nineties, Sridevi was the diva. Today, when I woke up to this news, an uncomfortable ache crept into my heart. I felt uneasy. Something was not right. After all, a movie star with whom I share no personal connection, how can her death be the reason of my queasiness? I started checking my social media feeds and in some time, it was clear. I wasn't alone in this time of despair. There were thousands of people, movie stars, politicians, sportspersons, fans alike, who were shellshocked with her demise. An entire nation was in mourning. And then I realized that I did have an intimate connection to her. For me, she was ethereal.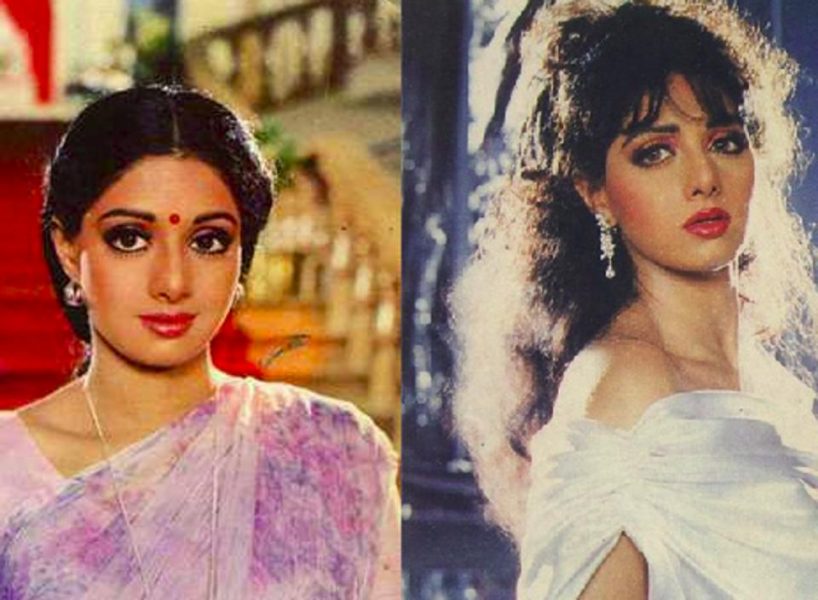 I fondly remember the olden days of my uncle's household, where my elder cousins would playfully tease us with random games of 'which actress you would marry'. For most, it was the vivacious Madhuri Dixit who had stormed into millions of hearts with her Dhak Dhak and Ek Do Teen moves. For me, it was Sridevi. And it was not accidental. Perhaps that was summer when I had seen 'ChaalBaaz' for the first time, on TV. It was the story of twin sisters, separated by fate. One grows up to be the meek Anju, tortured by her kins for the money. The other sister grows to be the fearless Manju, who beats up the goons for her quota of country liquor. I was mesmerised by this actor who played both roles with aplomb. With Manju, she could beat the shit out of the bad guys. As Anju, she trembled with fear with the sight of a whip. I was quite sure that these are two different personalities. The sheer magic that she portrayed on screen, made me fall in love with her. And then I saw 'Mr. India'. Honestly, I would confess that the concept of a desi invisible superhero fighting a megalomaniac supervillain Mogambo had made me a lifelong fan, but the bumbling reporter from the 'Crimes of India' Seema Soni was something else. She hated kids, sang a wonderful parody of Antakshari to keep the ball, sent pastries to the kids when they were hungry, became 'Hawa Hawai' and then seduced the nation to 'Kaate Nahi Kat Te Din Yeh Raat'. Sridevi had officially made my heart, her permanent residence.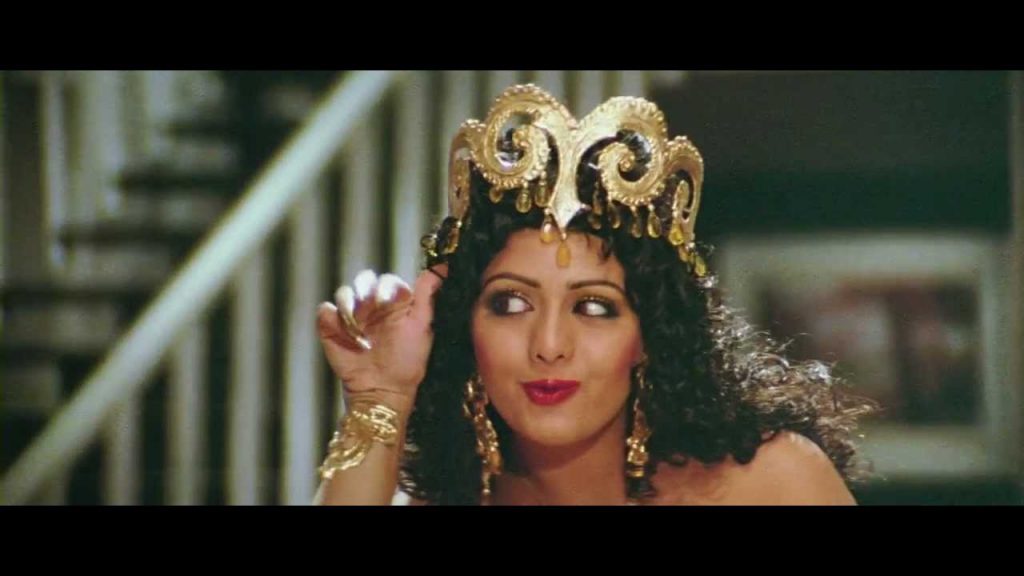 I grew up in the nineties. Cable TV was on the rise. Doordarshan, the state-sponsored public broadcaster, kept showing the old films of the eighties. There is a reason why the eighties are called the worst phase of Hindi cinema. The films were terrible. And the most successful ones were the remakes of Tamil or Telugu cinema. Sridevi featured in quite of them. Infamously named as the 'thunder thighs', her impeccable dance moves with a middle-aged Jeetendra in 'Himmatwala' was frankly amazing. Her pairing with Jeetendra had become a hit and they acted in some more films together. Doordarshan kept showing films like 'Tohfa', 'Justice Chowdhury', 'Dharam Adhikari', 'Mawaali' on its Sunday afternoon shows. For me, it was like having Durga Puja holidays in July! Her act of a revenge-seeking shapeshifting snake or as Hindi films love to call it 'Icchadhari Nagin' in 'Nagina' and its sequel 'Nigahen' was a class apart. Sometimes I suspect that may be, it was this film that started the trends of Nagin dance in weddings!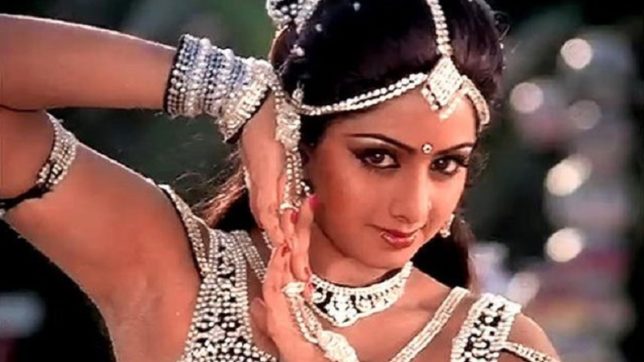 As time went by, my fanaticism with buxom beauties had started decreasing. Sridevi was still there, in the times of her fading career. Her biggest failure had been 'Roop Ki Rani, Choron Ka Raja'. Miserable duds like 'Mr. Bechara', 'Chandramukhi' kept crashing on the box office. The trade magazines were full of juicy gossips about her personal life. But I could care less. For me, she dancing on the roofs of a bus with a bunch of extras in 'Mr. Bechara', gyrating with equal ease with a fresh off the water Urmila Matondkar and soon to be a relative Anil Kapoor in 'Judaai' or doing buffoonery with Shah Rukh Khan in a forgettable 'Army' was enough to remain bewitched with her. As she got married and stopped acting, the tabloids also ceased to report her whereabouts, other than her being blessed with two daughters. She had chosen sabbatical to bring up her daughters. For a long time, she wasn't in the news. This was also the time, when the filmmaker or aspirant writer whatever it is, in me, kept begging for more. So I decided to indulge myself in her vast filmography.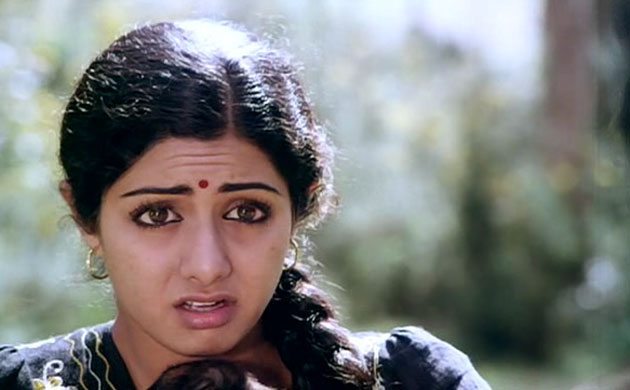 I saw quite a few of them. Disliked a few of them too, thanks to my now-snobbish attitude towards old ways of filmmaking. But the movies that remained with me were just magical. All of them spoke about her acting prowesses that could not be overtaken by anyone, by any means. Her act of a child caught in an adult's body in 'Sadma', the Hindi remake of the Tamil blockbuster 'Moondram Pirai' was pure class and perhaps her best. 'Lamhe', a film way ahead of its time, where she played a woman in love with a man who was in love with her mother. Playing a mature Pallavi and an innocent Pooja, she crafted both roles to perfection. Directed by Yash Chopra, 'Lamhe' still remains a bold chapter in the history of Hindi cinema and Sridevi rewrote history with her performance. Her iconic act of a Chiffon saree swaying seductress and a demure girl, trying to rise in love in 'Chandni', where she's the apple of the eye of two men had me amazed. At once, she could become both vivacious and brooding woman. In Mukul S Anand's 'Khuda Gawah', she again played double roles of mother and daughter, opposite Amitabh Bachchan and Nagarjuna. It made me think that perhaps no other actress had done more double roles, compared to her. It was her superior skill of acting with which she could sink into any role effortlessly. Be it the famous Chaplin act of 'Mr. India' or the woman-child of 'Sadma' or greedy housewife of 'Judaai', she excelled in every performance.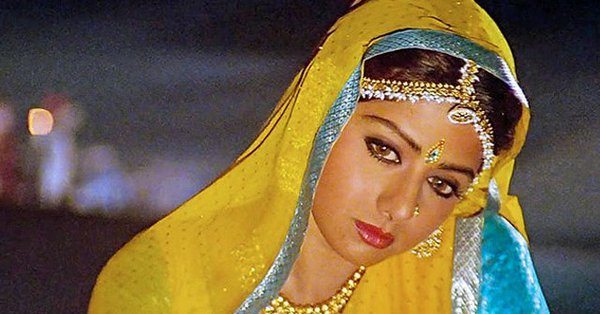 But I realize, that over the years, my favorite performance of Sridevi is Shashi in 'English Vinglish', her come back film after the long hiatus. Playing a housewife, who's often ridiculed for her poor English, it was the story of an individual's journey of self-discovery. With her effervescent charm and superior performance, Sridevi had again proved that she doesn't need a big star to sell her film. She was the star, actor, performer, everything bundled in one.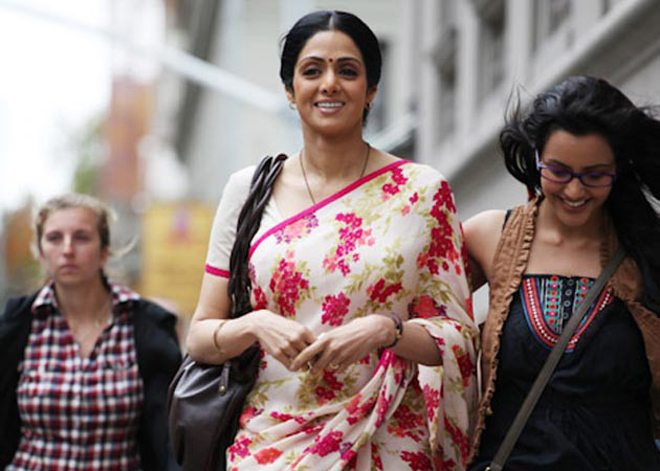 As I come to the terms of her untimely demise, I realize that it was the person who had died. Her legacy shall remain forever in the hearts of thousands of fan, through her films and countless memories.
But, there won't be another Sridevi.
Ever.