Landing in a love triangle is always sticky and emotionally distressing but imagine having to share your man's love with his mother? 'I Love a Mama's Boy' is fresh out of the oven reality series that showcases the discomfort the better-halves experience after facing the meddling "other" woman in their special someone's life.
The President and General Manager of TLC, Howard Lee, briefly describes the central premise of the show, in the following words, "From outrageous family dynamics and culture clashes to jaw-dropping mother-son rituals, we know viewers will go crazy for this fresh new love and relationship series." It's an altogether different level of drama!
I Love a Mama's Boy Cast
In all honesty, the awkward moments are as cringy as they are amusing, and the fans have been hoping for the show to bring along a viable solution to this age-old complication! Here is a list of all the four teams (trouples?) of the inaugural season with interesting details about each of them!
Couple: Jason and Justina, Jason's Mom: Annette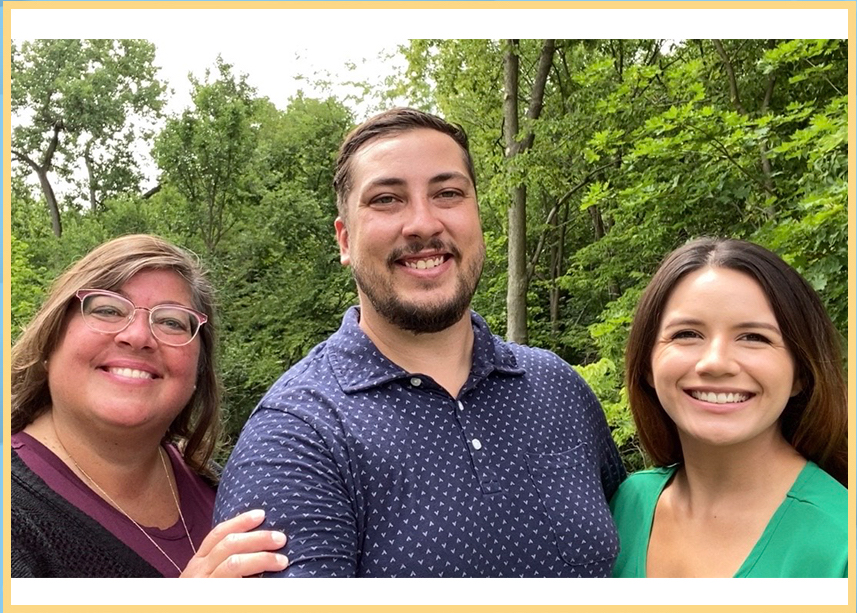 The only engaged couple on the show, Jason and Justina, have been together for six years and are parents to an adorable two-year-old daughter. On the outside, it might look like the couple has blissfully sorted their mutual differences and gone on to the next step, but it is hardly the truth. Jason's mother, Annette, has been intrusive in their lives, beyond a point of subtlety. Reportedly, the 49-year-old even employed a tracking device on her son to monitor his every move.
Apparently, the doting son has no problem with the overt breach of privacy and looks up to her for all his major life decisions. Justina has seemingly accepted her future mother-in-law's compulsive behavior hands down. However, she cannot help adjusting to one thing – the fiancé wishes to plan her long-overdue wedding according to her own perception, but Annette's vision of their nuptials is creating ripples in their relationship. It would be thrilling to see if Jason finally puts his foot down or lets his mommy strain his relationship further.
Couple: Mike and Stephanie, Mike's Mom: Liz
When Stephanie Ressler met Mike Boornazian, she knew he was the man of her dreams, and then his mom came along! She famously remarks on the show, "Everything about our relationship is perfect, except for one thing: his mom." As revealed to The NY Post, Liz's husband passed away when their son was in the third grade. In order to fill the absence of a patriarchal figure, she became his best friend and confidante. The Stamford Connecticut-based mother made Mike her priority, and there is no going back from it now.
Unlike most mother-son duos, they even party on the weekends together. Stephanie and Mike share many commonalities like a job in media and belonging to the same age group of 26. She tried her best to make do with her beau's overly-attached mother by taking a cruise trip with them. After the couple moved in together, it dawned upon the girlfriend how she will keep hitting roadblocks when it comes to her future mother-in-law. Liz barges into their home unannounced on the show, bringing along food that she thinks will keep her son healthy.
Couple: Shekeb and Emily, Shekeb's Mom: Laila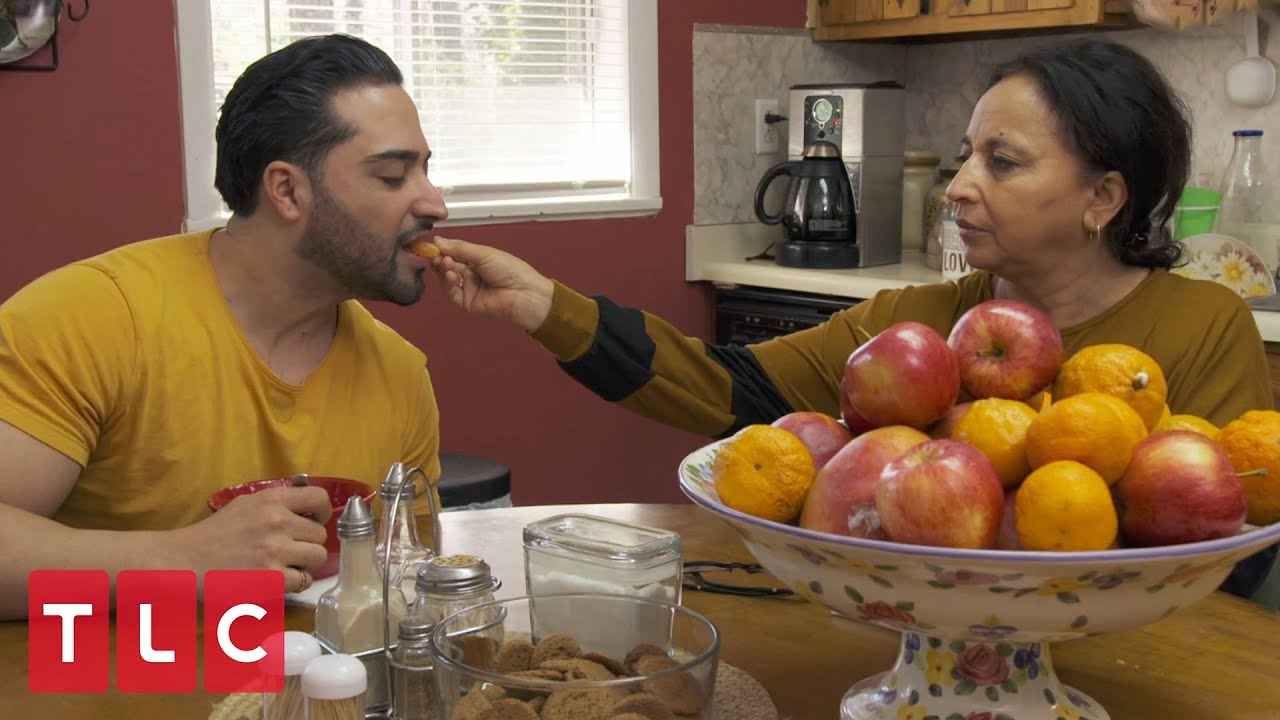 The one mommy who has not tried to voice her disapproval of her son's love interest diplomatically is Laila. The 61-year-old cannot seem to get past the vast religious and cultural differences between Shekeb and Emily. The couple started dating right after they met each other two years back. The girlfriend feels that it is high time for them to take their relationship to the next level and move in together.
However, Shekeb's mother is not too covert in her dismissal of the idea as she does not find Emily to be the kind of girl she had wanted her son to settle down with. TLC depicts this tug-of-war situation that the man finds himself in and can only look to Heaven for a let out. Shekeb confesses that there are moments when managing his time between these two significant women becomes a stress source. Yes, you can take out your popcorn while the poor boy figures out a solution!
Couple: Matt and Kim, Matt's Mom: Kelly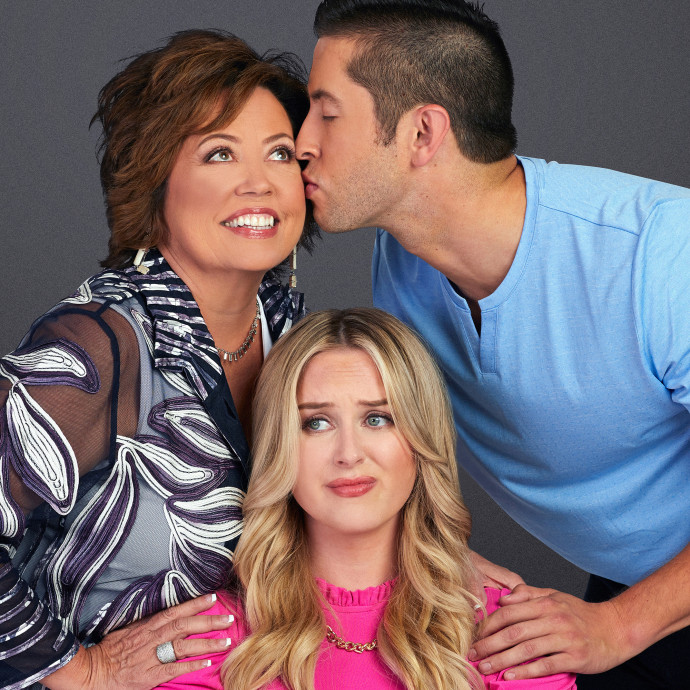 Matt is unbothered by the fact that his equation with his mother, Kelly, seems Freudian… how else can the lingerie shopping be explained? Matt met his now-girlfriend, Kim, three years back on a dating app. The two instantly hit it off and started seeing each other. She was in love enough (blindly?) to entertain the idea of living with his mom under the same roof. It was inevitable that the setting would have a detrimental effect on their sex life.
To spice things up, her beau planned to surprise her with sexy underclothes. Much to the saleswoman's dismay, the California mom tagged along and picked out a lacey silk robe for her prospective daughter-in-law. Kim was not too comfortable with the mother-son duo being mistaken as a couple and suggested moving out to live with Matt someplace else. But unfortunately, their new home is located right behind Kelly's house. Awkward!
Read More: Where is the Cast of TLC's Unexpected Now?