Being an actor is never an easy task. Acting is a profession that demands not just talent or looks, but dedication and will to take up challenges that come along. An actor doesn't become a good one until he improvises his act among the crowd. Certain scripts demand actors to undergo massive physical transformations. Though this isn't a strong suit for everyone, sometimes actors take up this transformation as a challenge to prove the best in themselves. Indian cinema also has its own examples to show off. Several Indian actors have taken up huge physical challenges for their movies. Here is the list of 12 Indian actors who completely transformed their bodies for movie roles.
12. Abhishek Bachchan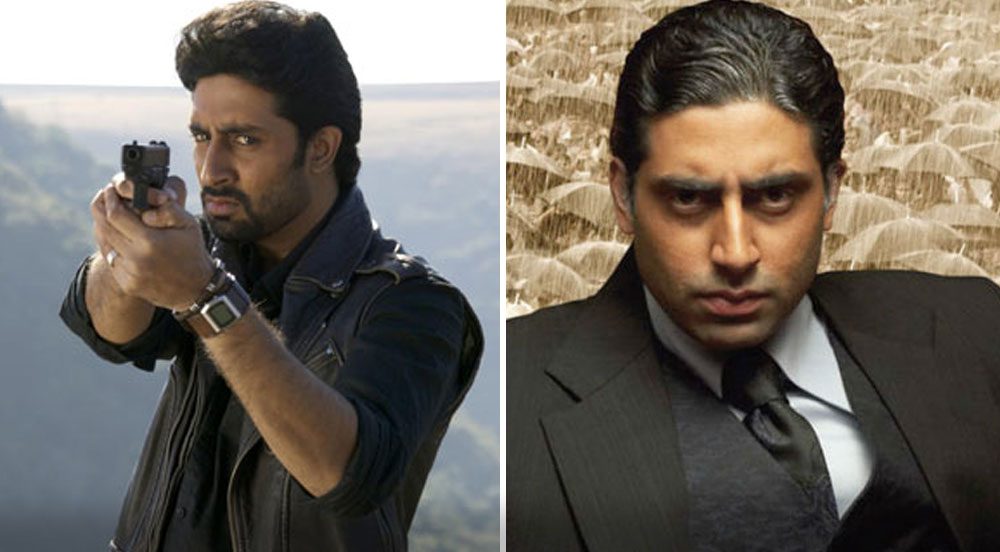 Maybe that's a surprise entry in the list, at least for some. Abhishek Bachchan has been constantly criticised for his acting. But there are several moments when the actor has genuinely pulled off some tricks to surprise the crowd. 'Dhoom 2' once again had the actor playing the role of the cop. Then he signed up for his next flick, 'Guru' where his character was loosely based on a successful industrialist of India. To essay the role perfectly, he gained a lot of weight. And to an extent, his performance and dedication were noteworthy.
11. Prabhas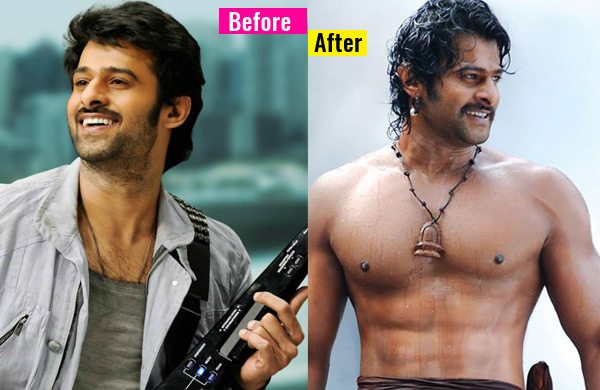 Prabhas was always lean, and average built till the 'Baahubali' happened. Even his fans had doubts when the actor was supposed to build up a herculean physique for the movie. But the actor surprised everyone with quite an impressive show as he transformed into the epic Baahubali. His hardcore avatar surprised everyone as it was in total contrast with any of his previous roles.
10. Bhumi Pednekar
Bhumi Pednekar debuted in Bollywood through Sharat Katariya's 'Dum Laga Ke Haisha', portraying the role of an overweight middle-class housewife opposite Ayushmann Khurana. It was one of the surprise hits of the year. Most of us don't know this, but she had bulked up just for the movie. She had undergone quite a transformation before and after the role. Take a look at how she actually was, and you'll know what am saying.
9. John Abraham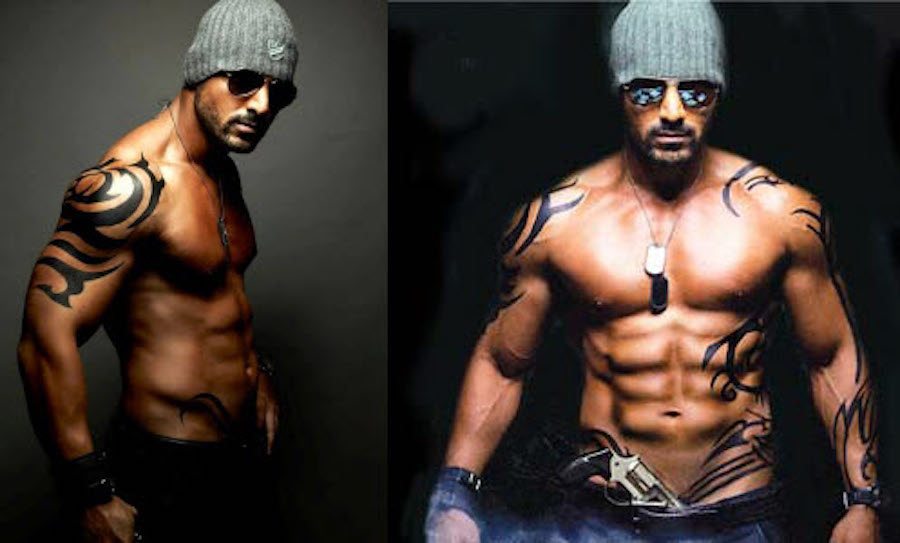 John Abraham's fitness game has always been the best in the industry. However, the actor was approached to play as an under-confident nerd in his 2010 romance-drama 'Jhootha Hi Sahi'. The actor then dropped his rigorous workout strategies and gained some weight for the role. Right after this role, he signed up for the action-thriller Force and surprised everyone with a Hulk-like transformation.
8. Priyanka Chopra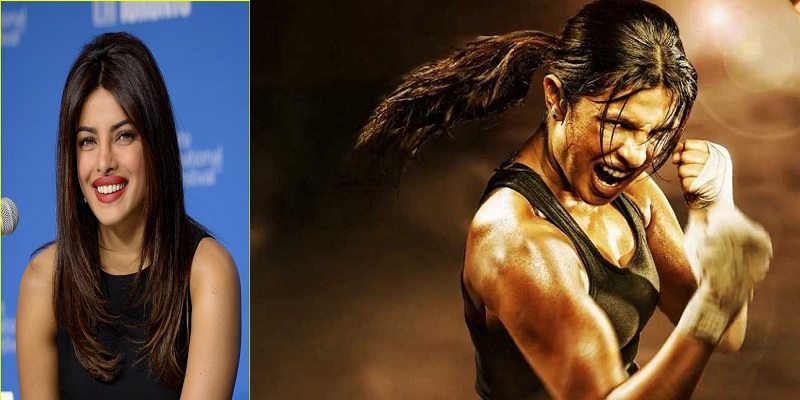 It was a delight to me as a movie lover when an inspirational sports movie based on the life of Mary Kom was announced. But frankly, I was a bit let down when Priyanka Chopra was decided as the lead cast in the movie. I had no faiths on how she would be able to pull off a role that involved so many challenges. But it caught me all by surprise. Priyanka Chopra's portrayal and performance were one of the very few things that I actually liked about the movie.
7. Hrithik Roshan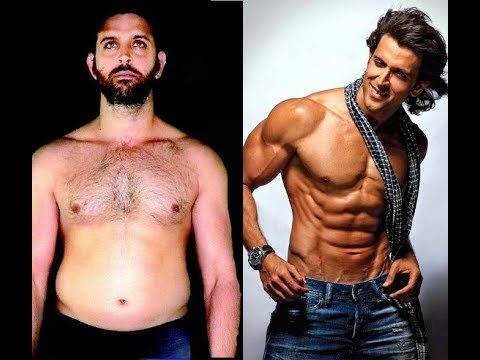 Hrithik Roshan is admired by men and women all over for his exquisite physique. The actor took a daring step to keep all this at stake for a movie role, which inarguably turned out to be one of the best from the actor, as yet. Sanjay Leela Bhansali's 2010 movie 'Guzaarish' offered him a role of a paralyzed man. The actor impressed critics and audience alike with his performance. Also, he gained a tremendous amount of weight just to ease into the character. But the actor wasn't planning to stay out of shape very long. He then went through a 10-week body transformation program for his superhero movie outing Krrish 3 and bounced back to right where he started, or maybe even better.
6. Rajkummar Rao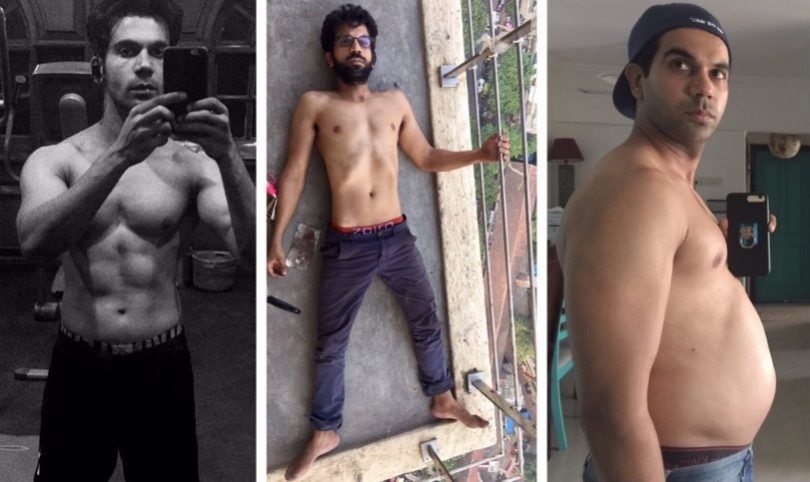 Rajkumar Rao is known for his professionalism and perfection. The actor has gone into extremes for pulling of various roles. Recently it was all in the news when he starved himself for the role in 'Trapped'. Then for his next release Behen Hogi Teri, the actor gained weight. And reportedly for his next web series, 'Bose' the actor is again undergoing a transformation. This guy is never stopping.
5. Randeep Hooda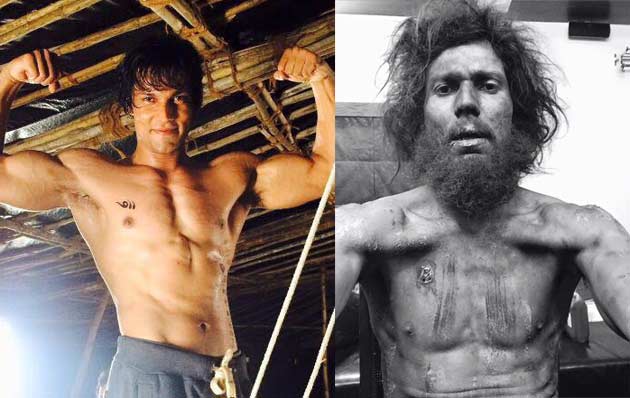 Randeep Hooda surprised everyone with an unbelievable body transformation as he signed up for Omung Kumar's biopic 'Sarbjit'. It was indeed a physical torture that many of the mainstream actors would not prefer, but Randeep Hooda took this challenge and is reportedly said to have lost 18Kgs in 28 Days to portray the role with perfection. Though there may be second thoughts about the movie, it's an inarguable fact that Randeep Hooda did quite a show with his dedication.
4. Farhan Akhtar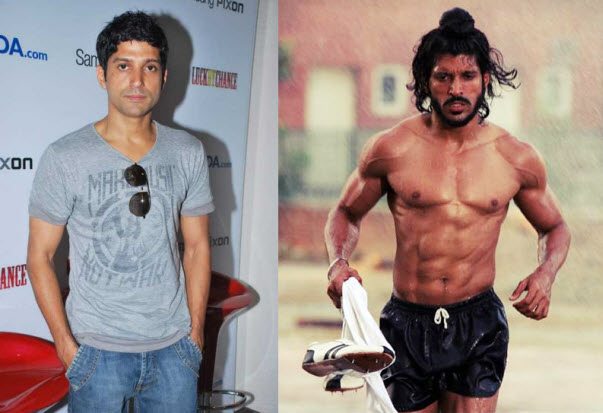 Farhan Akhtar is considered one of the best among the new age actors in Bollywood. Farhan Akhtar definitely knew the challenges that he had when he signed up to play the role of one of the most legendary sprinters of the world, Milkha Singh in 'Bhaag Milkha Bhaag'. So he never gave any chance on his role. The transformation that he had to undergo to change himself from pretty-chocolate boy avatar to the hardcore athlete, is one of the best ever.
3. Jayasurya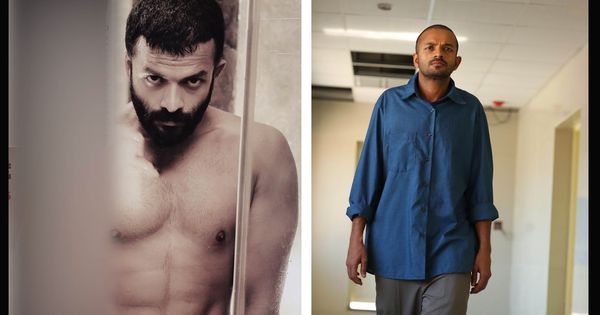 Jayasurya can be easily tagged as one of the most underrated actors in the country. Even in the regional industry (Mollywood), the actor often doesn't get the credit that he deserves. Versatility has always been a game for this actor. He has pulled some of the most memorable performances in the industry.'Apothecary' gave him a challenging role to pull off. The actor gave his very best to portray the role of a diseased-near death youth in the film and his physical transformation for the role left everyone jaw-dropped.
2. Aamir Khan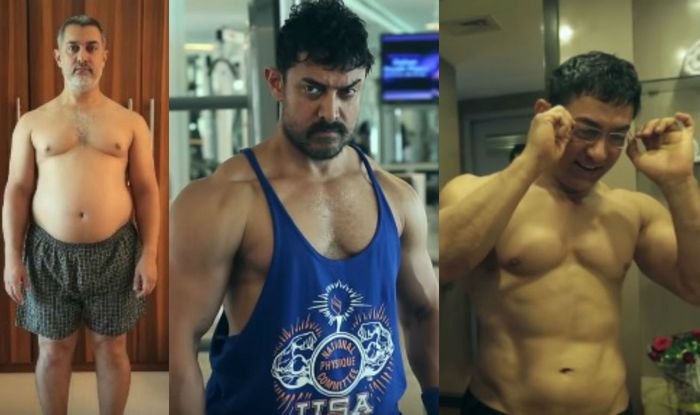 Mr. Perfectionist isn't a surprise entry in this list, and maybe most of you were even looking for him in the top spot. Well, I'll explain that later. Aamir Khan has surprised audience several times with his body transformation for a movie.The master of guises won hearts with his act in 'Taare Zameen Par' which everyone loved. However, the perfectionist left everyone jaw-dropped with his physique and 8-pack abs in his very next flick 'Ghajini'. And then Mr. Perfectionist simply dropped all his hard-earned muscles just as that for '3 Idiots' to play the role of an engineering student. That wasn't the end of it. PK did portray him without much physical transformation, but for his very next Aamir gained weight to play the middle-aged father in 'Dangal', and we all know this isn't his last.
1. Vikram
I bet this is a surprise for many of you. Aamir definitely is Mr. Perfectonist, while South Indian actor Vikram is "Athukkum Mele". The actor is known to dedicate to a movie like no other Indian actor ever has. His recent body transformation that blew everyone's mind is in Shankar's Fantasy Romance Thriller, 'I'. The actor had to pull off 4 entirely different physiques in the movie, and he did it with utmost perfection. His body transformation was so flawless that, for an outside viewer, it would be almost impossible to figure out that the disfigured guy as the actor himself. Vikram definitely deserves the top spot.