Comic books have always fascinated us. While we have earlier seen the comic-book superheroes India would love to see them in a movie, but let's get to the bottom of it this time. We pondered over the Indian actors who could precisely fit into these rather debated characters.
Here's a list of Indian actors who could do justice to our comic-books and bring them to life on the big screen. And remember, there are immense possibilities and no dearth of talent in India. All we've done is to pick a person we think is best suited for the role.
10. Allu Arjun as Super Indian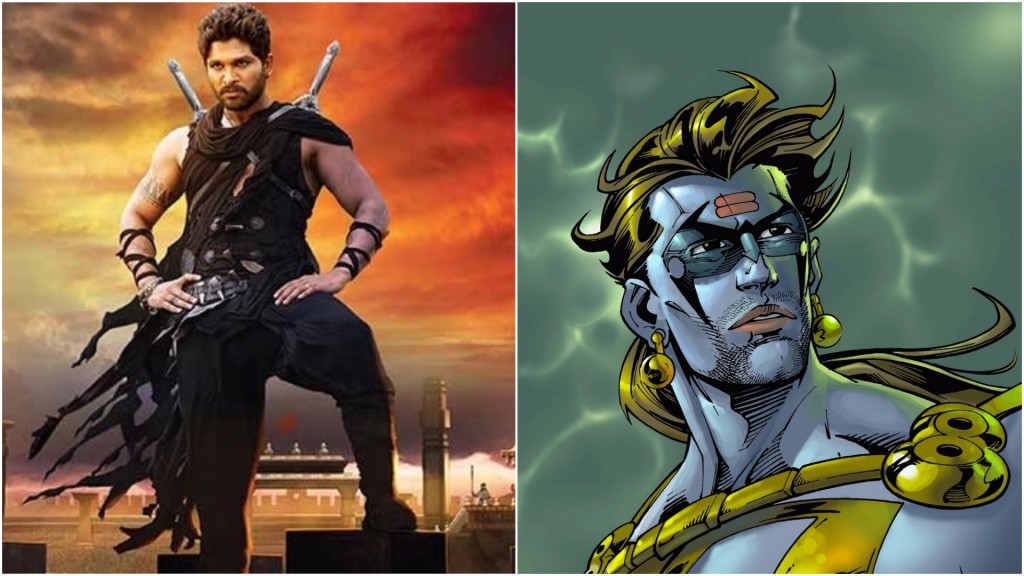 Switching over to the fictional, Indian comic-book superheroes, Super Indian is the Superman of Indian comics, albeit wearing a dhoti and mostly fights among his own relatives. A clone of his evil father, Super Indian, along with his cohorts in P.O.E.M. (somewhat like the Indian Justice League) fights crime and bad guys in general, just like Superman. If I were to cast someone for a movie role, Allu Arjun has been doing wonders lately, having worked in projects such as 'Rudhramadevi', 'Badrinath' etc. and I think he's become more and more acceptable doing such mythological or fictional roles. Given his action-hero perception, his popularity off-late and also his repute as the Stylish Star, Allu could be the first choice for the Superman of India.
9. Sushant Singh Rajput as Tiranga
This one needs no rendezvous. The Captain America of India or Captain India, Tiranga schmears himself in the tricolor, wields a tricolor shield (not sure if it's made of Vibranium, but it's very strong regardless) and is also a part of P.O.E.M. Tiranga's detective penchant is well-known and he loves to unveil all sorts of riddles during his anti-criminal quests. Also, we all have seen Sushant in 'Detective Byomkesh Bakshy!', so I guess two plus two is four. And yes, things would be better if they're not overdone, so no dance sequences, please.
8. Anupam Kher as Chacha Chaudhary, The Great Khali as Sabu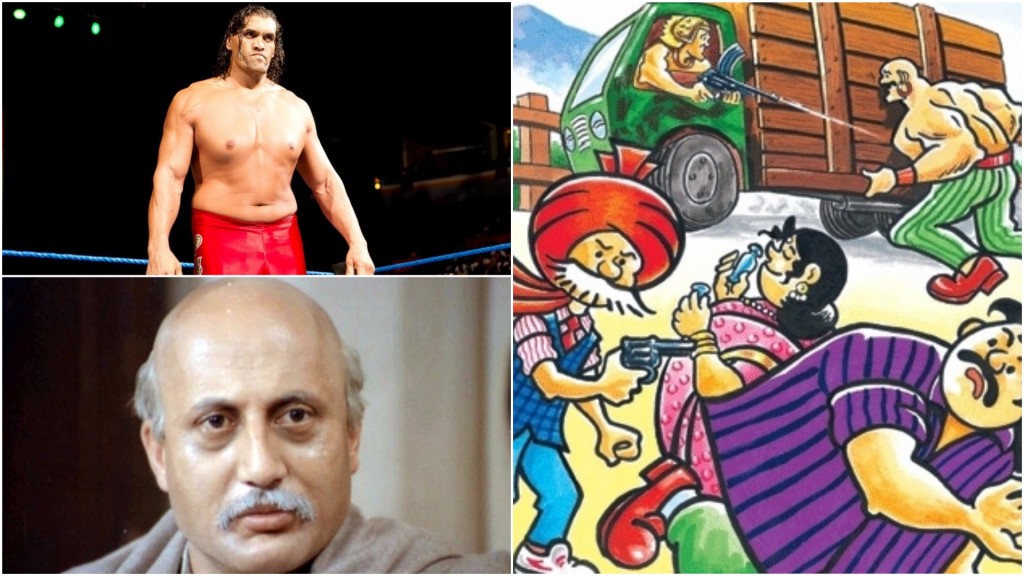 I really want this to happen and would love to see Mr. Kher playing our favorite Chacha. Not only Chacha Chaudhary's knack for being a detective and his sharp mind (faster than a computer) is identifying with Anupam Kher's charisma, also Anupam Kher's ability to slip into any role with ease as if he's playing himself in real life is distinguished. For the role of Sabu, more than the acting skills, we would like to see a giant person standing rock-solid beside Anupam Kher. The Great Khali is the giant-est Indian known to me and his appearance in movies like 'Get Smart' was as funnier as it could be (let's skip the dialogues which were almost unintelligible without the subtitles). Only time could tell if Chacha Chaudhary and Sabu become a deadly combination yet again.
7. Deepak Dobriyal as Bankelal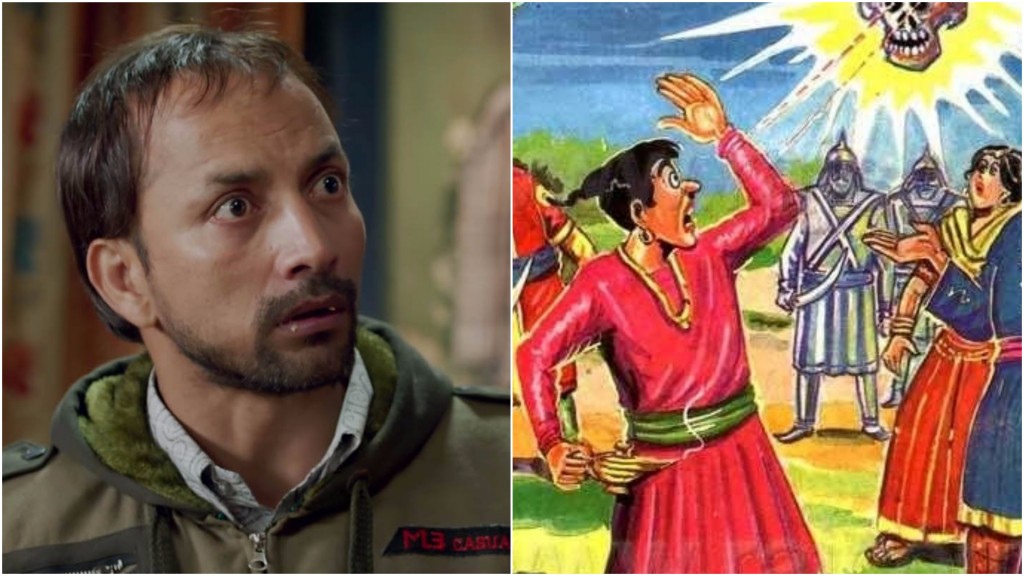 Bankelal does a great job tickling that funny bone of ours, as far as comic books are concerned. When it comes to being mischevious and turning up being extremely lucky in odd situations, Bankelal is second to none. A manifestation of comedy of errors, Bankelal should be portrayed by an actor who is equally humorous and deft in his portrayals. With the success of 'Tanu Weds Manu' franchise, Deepak Dobriyal has proven himself to be an actor with great potential. And such potential can be aptly tapped if the idea of prepping Bankelal for the big screen comes to materialize. If that happens, it could turn out to be an incredible laugh-riot, I am sure of that.
6. Priyanka Chopra as Devi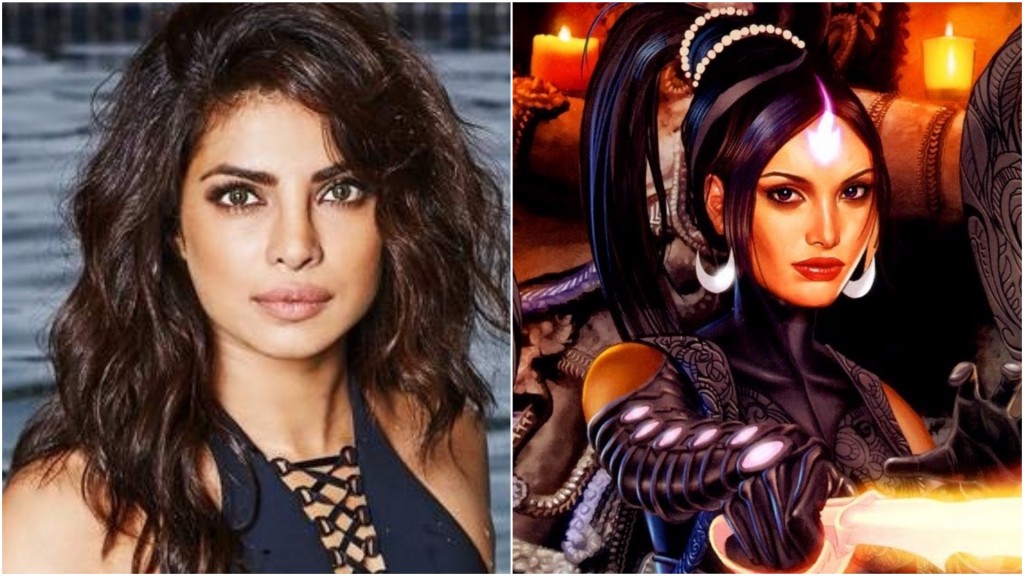 Frankly, Priyanka cannot the only choice for playing the modern-day reincarnation of Devi a.k.a. Tara Mehta. But given the roles she has played so far in movies like 'Fashion', 'Mary Kom', etc., and the way she has climbed up the ladder of stardom, she's not only deserving of the role, but also is worth the effort. And also the fact that she has to play a today's woman who is unaware of her tumultuous past, Priyanka really does fit the description. I hope this is made in Hollywood, given Shekhar Kapoor's active role in conceptualizing the comic-book character himself.