Indian actors' presence in a DC movie or otherwise, even though in smaller roles, has always made us immensely elated and proud. Indian actors have had their imprint on various Hollywood assignments previously, be it Irrfan Khan in 'Namesake' and 'Life of Pi', Priyanka Chopra in 'Quantico', Anupam Kher in 'Silver Linings Playbook' or Amitabh Bachchan in 'The Great Gatsby'. Regardless of how small the roles were, we Indians have cherished the precious moments of their presence on the screen.
Though it's difficult to derive a perfect analogy, here's a list of Indian actors who can make their mark by donning the DCEU brand, analogous to stalwarts like Jason Mamoa, Jared Leto or Hugo Weaving. The analogy is drawn mostly between actor-to-actor (and not their characters as in the comics) and has been derived based on similar physical traits or their acting prowess or both. Rest assured, be prepared for the disappointment as many popular actors won't figure in this list due to the scale.
13. Emraan Hashmi as Robin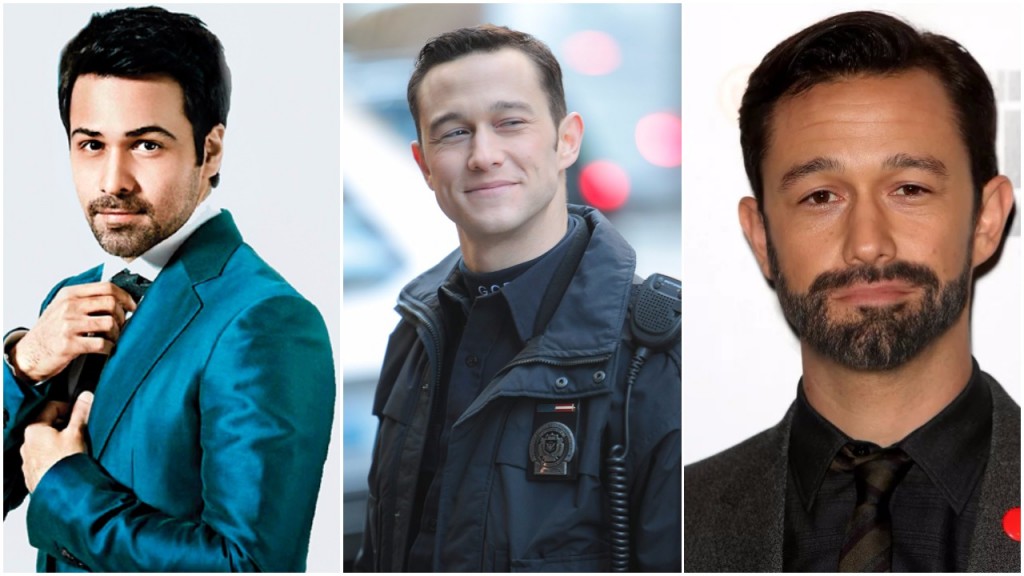 Here I am not considering the looks per se but given the intensity of the role as a cohort to the formidable Batman or rather someone who carries his legacy forward, Emraan could very well be donning the cape and cowl. Though there are a few aspects that may not fit Robin's description, both for Joseph Gordon-Levitt and Emraan Hashmi, I'd vouch for Emraan above any other Indian actor as a replacement of The Boy Wonder.
12. Shahid Kapoor as Deadshot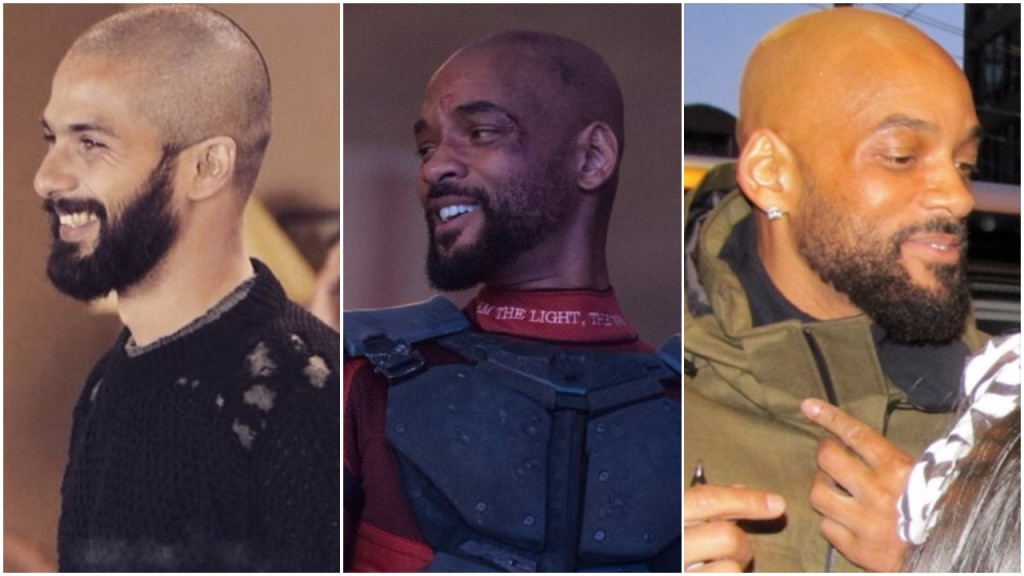 If you've seen 'Haider', you won't doubt this choice. Not even for a second. The resemblance, the intensity in his other portrayals, his physique and a knack for perfection gives Shahid an upper hand above all others to play the formidable anti-hero. Given all the choices, I'd still have my money on Shahid Kapoor.
11. Sonam Kapoor as Catwoman
Feature-perfect Sonam Kapoor is terrifically and coincidentally the only Indian choice that fits the description of Catwoman. If not for Anne Hathaway, probably Sonam Kapoor should have played the partner in crime to The Dark Knight, given her sultry, lean and muscular physique and her charm that leaves us spellbound.
10. Hrithik Roshan as Green Lantern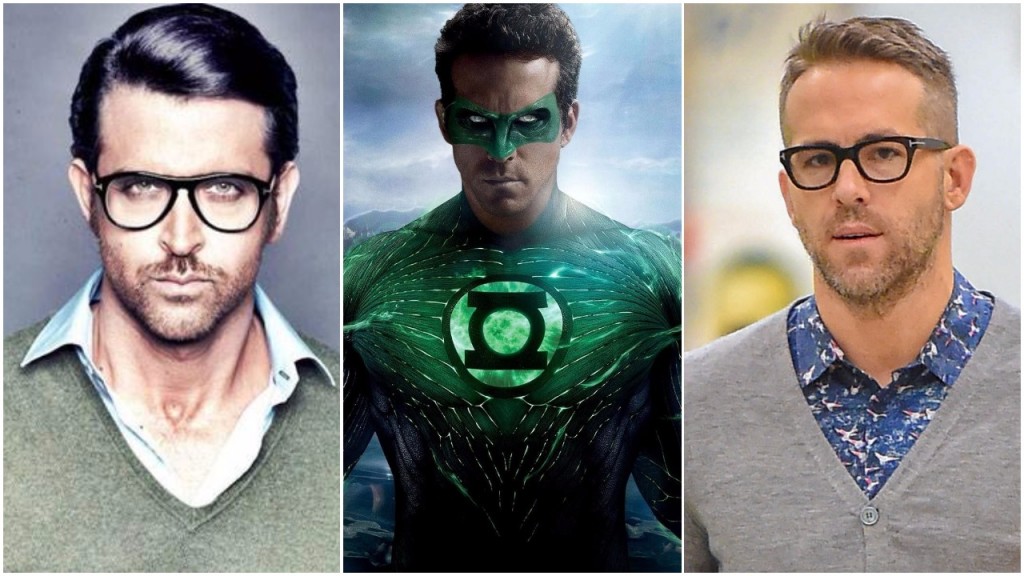 Many of us would like to pitch someone else for playing Hal Jordan, let alone Hrithik for the so-far-unsuccessful portrayal. But I'd like to counter that argument with the fact that Hrithik has many similarities, with the actor Ryan Reynolds who had played the Green Lantern, as well as with the character, which perfectly fits the handsome hunk's perfectionist approach and his coherent delivery. Hrithik might as well be the perfect choice for Green Lantern given his undeniable resemblance to the movie character. And no, the picture of the person in the centre isn't him. It's Ryan Reynolds.
9. Vikram as Aquaman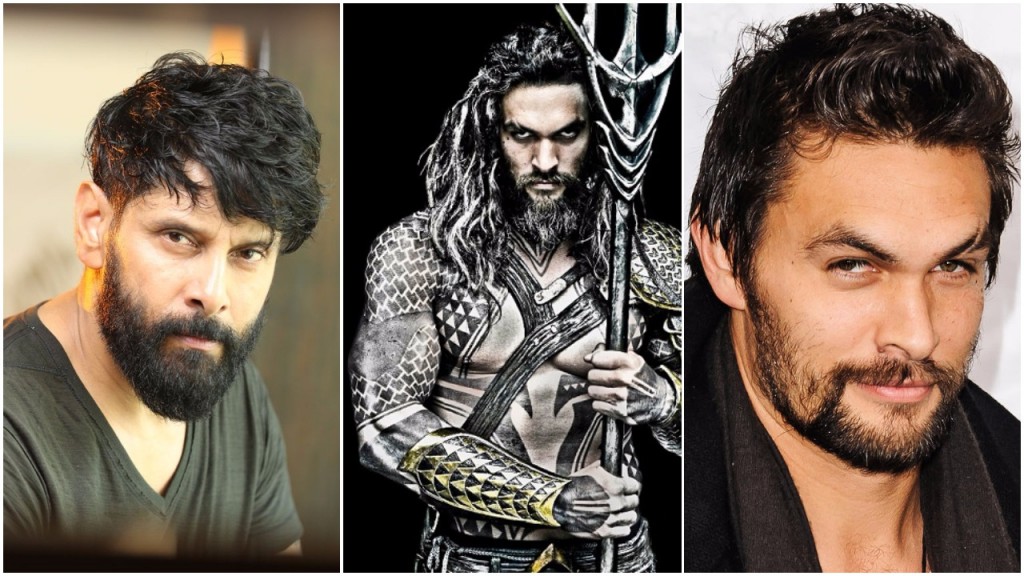 Unequivocally the best Indian actor to play Aquaman. Isn't his physique, appearance and the dire sight of his formidability amusing and terrifying at the same time? Vikram possesses the resemblance as well as the adaptability to prove he's the only worthy Indian to play the Dweller in the Depths. His previous projects like 'I' and 'Deiva Thirumagal' are classic examples of his competence. What's your take?
8. Ranbir Kapoor as Constantine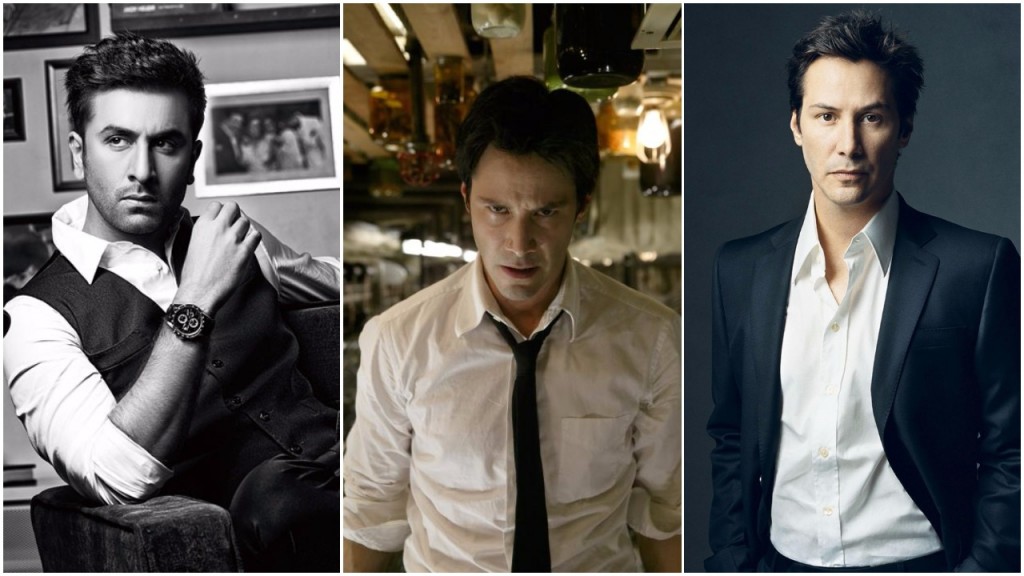 Ranbir has shown his dexterity in some serious roles such as 'Rockstar', 'Wake up Sid' and 'Roy'. So far, both in physical appearance and his ability to carry such characterizations, he could be the best fit for playing John Constantine. Given the fact that no one could possibly come near to the depth and the orientation to detail of Keanu Reeves, yet, given a chance, Ranbir would be us Indians' best bet.
7. Nawazuddin Siddiqui as The Joker
This one's purely on the basis of merit, given the exceptional versatility and prowess that Nawazuddin has shown as an actor in recent times. When it came to methodical acting, classy lines and a great performance, both Heath Ledger and Jared Leto had exceeded their own expectations. Having worked in timeless masterpieces like 'Gangs of Wasseypur' and 'Manjhi: The Mountain Man', one could seldom find an Indian actor who would contend Nawaz for playing the criminal genius.
6. Akshay Kumar as V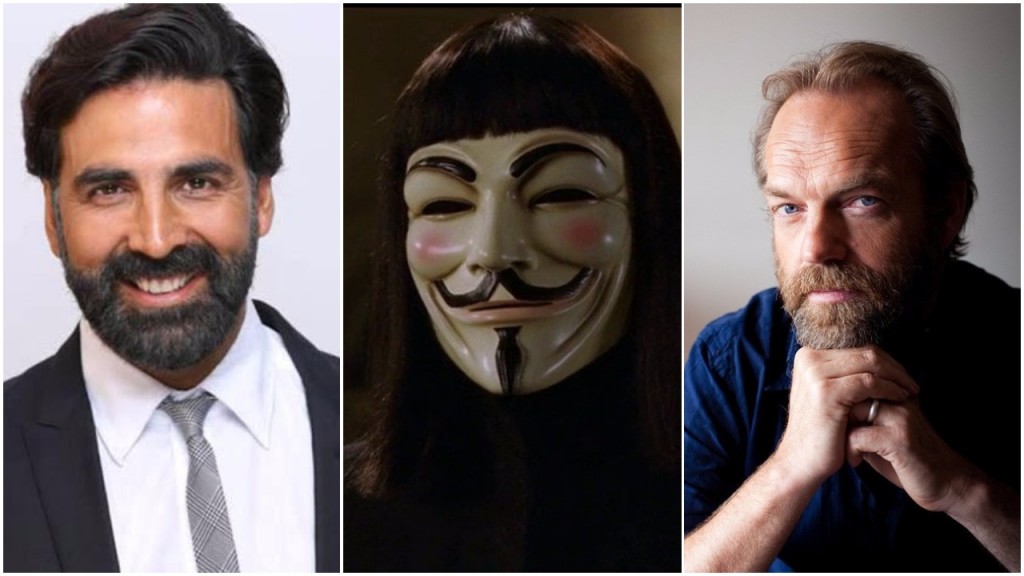 No, Akshay isn't my choice because of his beard. Comparing his physical attributes with Hugo Weaving is futile because of V's masked appearance throughout 'V for Vendetta'. Akshay, given his training with Martial Arts and his musculature, would be a good choice for the knife-yielding and vengeful 'V' under the Guy Fawkes mask. And with his stint across countless action flicks in Bollywood, he could very well be the Indian-Canadian torch-bearer against despotism.
5. Neil Nitin Mukesh as Superman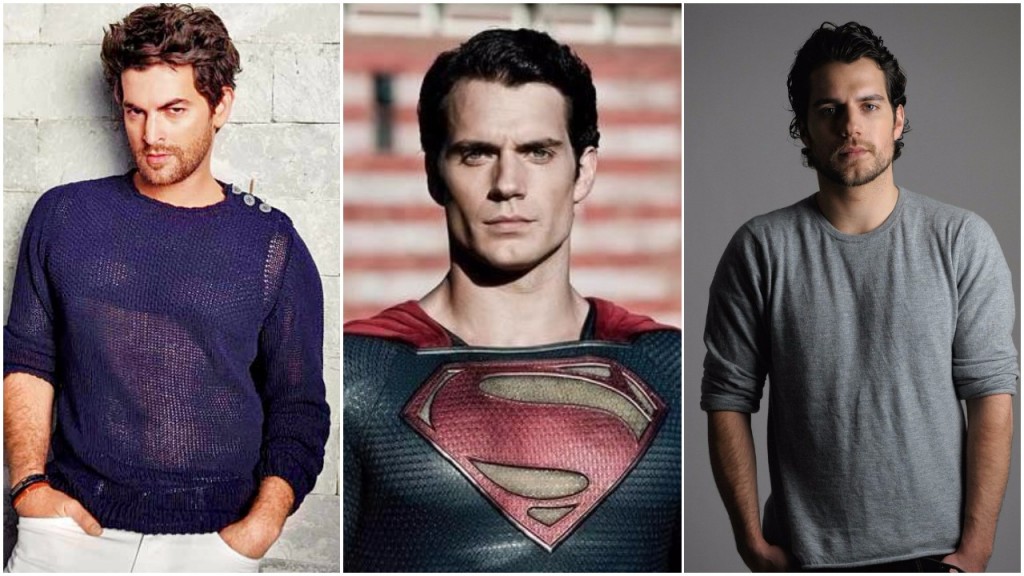 I know that came from nowhere, but regardless, Neil is exceptionally talented and well-built for taking on the Man of Steel. Given his manly appearance and an appealing jaw line, combined with the complexion he has, he definitely deserves a chance to step into the shoes of Henry Cavill. Who knows, Neil might outdo the British actor as well. No?
4. Kangana Ranaut as Harley Quinn
Who can portray the psychologist turned crime accomplice Dr Harleen Frances Quinzel better than the extremely talented Kangana? The shrill in Kangana's voice, along with Kangana's ability to play a crazy, powerful yet adorable supervillain (read 'Krrish 3') adds to her credentials. Kangana is easily the best Indian choice for Harley, and at some points, could get even better than Margot Robbie for the role.
3. Aamir Khan as Bane
I am betting heavily on this choice of mine. Sanjay Dutt could have been another close contender, but given the fact that Aamir has played a cold-blooded killer before, his grit and acting finesse, with a perfectionist tag to his name, prodded me to choose him over anybody else for Bane. The all-powerful Bane who can beat Batman to the pulp. Or could he?
2. Deepika Padukone as Wonder Woman
Deepika could possibly be the only actress who can easily fit into any DC female character's role – be it Wonder Woman, Catwoman, Poison Ivy or Batgirl. As others were mostly taken or non-existent in movies, I would try to pitch Deepika for the Amazonian princess. Undoubtedly, she could be the one wielding the Sword and the Shield with all her humility and fierceness. In terms of acting capabilities, I'd rank her slightly above Gal Gadot.
1. Rana Daggubati as Batman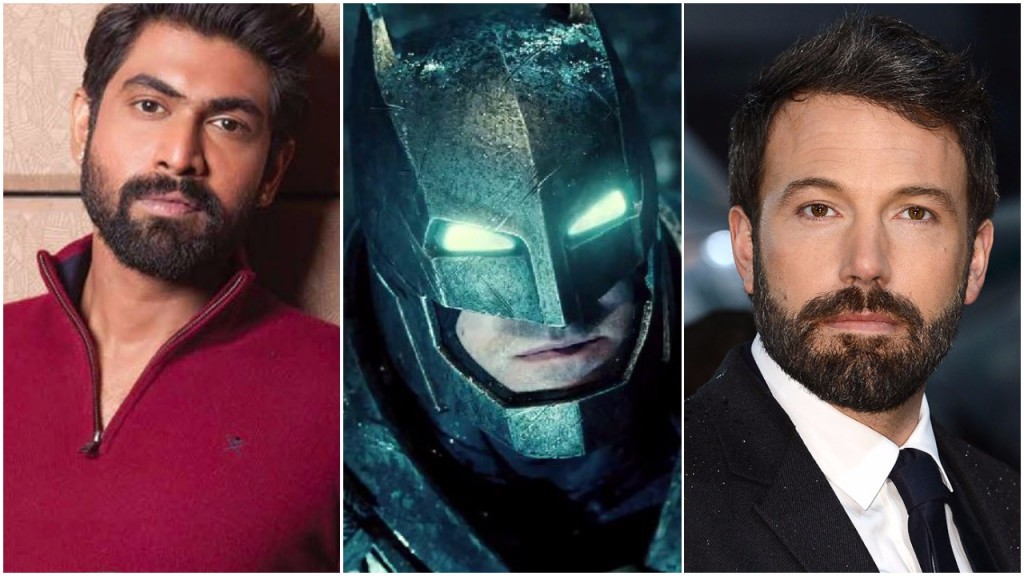 Well, well, well. Look who's here. I know I've raised quite a lot of eyebrows, but Rana as Batman wasn't my only choice. The strong competitors were obviously of the likes of Akshay Kumar, Prabhas, Arjun Rampal, Shahrukh Khan, Salman Khan and counting.
For starters, Rana is of a similar height (quantitatively) and built as Ben Affleck. So far as I reckon, acting skills are not a prerequisite for portraying Bruce Wayne and I meant no offence by that. One only has to look richer and smarter and we're done. Rana could also be the Indian alternative based on the fact that the indomitable will of Batman and the ingenuity of Bruce Wayne perfectly fit into his personality. His previous acting assignments are an undying proof of his versatility as an actor. The only challenge I see now is trying to imagine his digitally enhanced voice that says, "I'm Batman". He'd probably nail that too.