Okay, so not all the actors cast in a franchise movie can act. It is their star appeal and popularity among the masses that gets them the parts. Playing a superhero also requires a certain physical shape from an actor. Coupled with a good body, one's repertoire of doing stunts also comes in handy. These are some of the elements that complete a superhero. There are not a lot of sci-fi movies, or films that require technical expertise made in India. But hypothetically, if a movie like 'The Avengers' was to be made, who all would star in it? Who would be the actors that check all the boxes? We thought to give it a try, and make a list of Indian actors who we can cast in an Avengers movie. Happy reading!
10. Farhan Akhtar – Ant Man
Superstar persona? Check. Physical capability? Check. Sarcasm quotient? Check! All the aforementioned skills and traits were inherently found in Paul Rudd's portrayal of Ant Man in the 'Age of Ultron'. Akhtar is now almost a veteran in the industry, starring in blockbusters such as 'Bhaag Milkha Bhaag', 'ZNMD', 'Rock On', and 'Wazir'. His husky and somewhat flawed baritone is unique, and has a strong mass appeal. His inherent wits and penchant for repartee certainly are an added bonus, and would make for a great foil for others to play on. If a superhero movie is ever made, we sure want him to do the honors!
9. Deepika Padukone – Scarlett Witch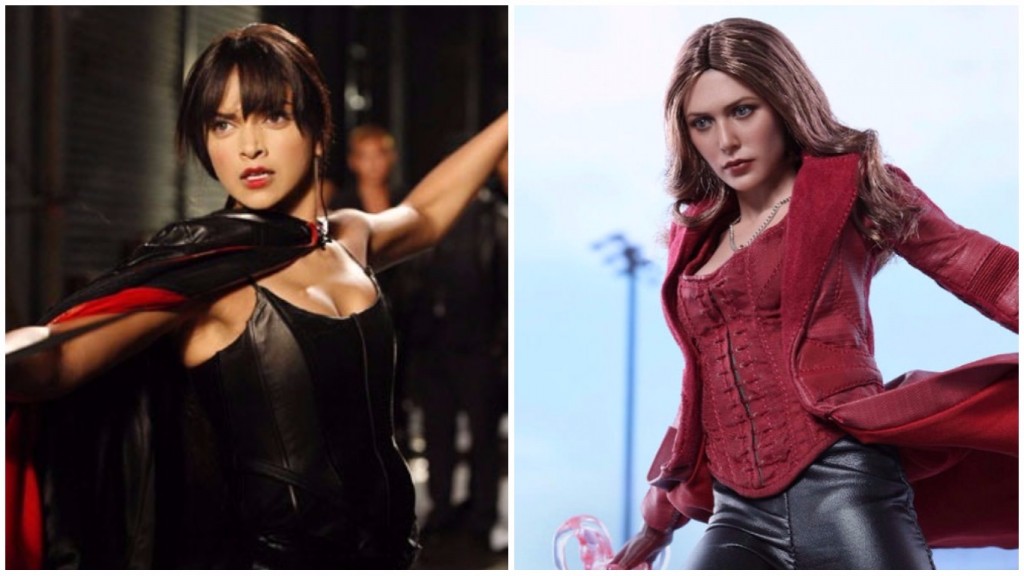 Padukone is indubitably the prima donna of Bollywood. Her superstar status is both envious and staggering. Her acting credentials too have been given the assurity stamp by the audiences. We got a glimpse of what is going to be an important character in the Marvel cinematic universe, in the movie 'Age of Ultron'. Scareltt Witch just might prove out to be the strongest marvel character as of now. With her incredible powers, she is sure-shot to be the face of the franchise in coming years. Such obliteration-yielding powers would perfectly fit Padukone's persona, as her kind face and inherent generosity reflect the way Scarlett really is. A perfect combo of destruction and kindness!
8. Kamal Hassan – Nick Fury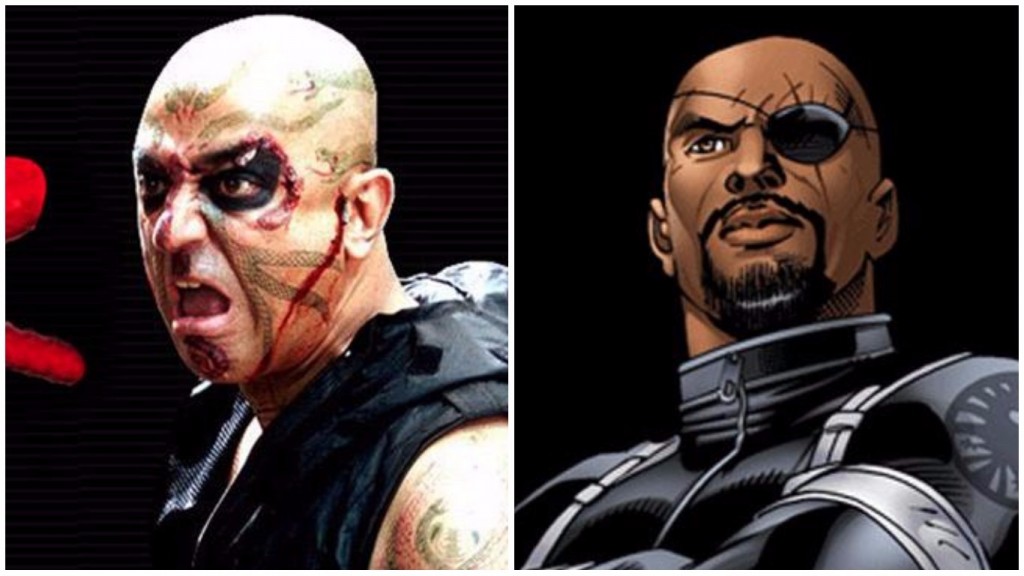 Kamal Hassan is possibly the country's most celebrated star. His dystopian vision and iconic roles, traversing over a vast genres of movies, have certainly landed him at the top of the food chain. Samuel L Jackson's symbolic and authoritative play as Captain Nick Fury seems to be tailor made for Kamal Hassan. He certainly commands a huge fan following and reverence in the industry, and will no doubt absolutely own the role of the beguiled leader of the Avengers.
7. Arjun Rampal – Black Panther
There could be no better choice than this man to play the character. The last scene in 'Age of Ultron' certainly pointed it as being pivotal and influential in the upcoming Marvel movies. Rich, dark, tall, and handsome, Rampal fits the bill like no other. And i don't know why, whenever I look at him, I just feel he is rich. Sophistication is certainly another wildly important trait in Black Panther, the King of Wakanda, who must also be inherently suave and sizzle with style. Rampal has the traits in abundance, and his sex appeal among the women folk certainly helps. It would be really interesting to see him take up the role. Fingers crossed!
6. Shahid Kapoor – Hawk Eye
The moment I was deciding who to put up for this role, Shahid Kapoor struck my mind. And I knew he would be perfect. Young, and athletic, Kapoor would absolutely rock as the Hawk Eye. As we have seen in the Avengers movies, the character is a calming presence amidst the demi-gods and superheroes, and is perhaps the closest that comes to mortality. A special agent, who yields a bow and arrows, he remains the only one with everything to lose: his family. With the odd sarcastic comment and loads of stunt work, being an ordinary agent, Kapoor's physique and action nuances will come in handy and make the play look effortless.