Priyanka Chopra is everywhere nowadays. Apart from acting in Bollywood movies, she's producing movies. She's acting in Hollywood movies. She's the lead of an American TV show. She's releasing singles. She's on the best of the awards shows wearing the best of the clothes. (Even getting trolled for the silliest of the reasons.) It wouldn't be wrong to say that lately, she has become the face of our movie industry and country. You like it or not, she has done it. Haters will always hate. Critics will always criticize but she has already made a name for herself in the world. Let me be honest, neither do I like her. According to me, Piggy Chops' acting chops are strong and natural. But I respect her.
She had a shaky beginning, turbulent as a matter of fact, but she rose above all that to be where she is now. Of course, I do agree, there's a lot of PRing involved. She must be having an amazing agent because of whom she has got these lucrative offers but still, you cannot deny her grit, passion and determination to succeed.
All said and done, I do feel there are equally talented and in some cases more talented Indian actresses who deserve a chance to go mainstream Hollywood and become an international star.
Here's my pick. Please note that I'm considering only those actresses who are still active or might have retired recently.
12. Radhika Apte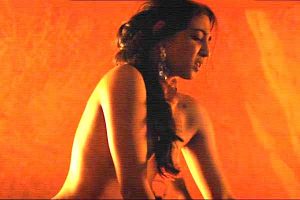 She has already proved her acting skills. She was even cast opposite Rajinikanth and that's not a small feat by any means. If you want to watch her true talent then watch her short movies. There's another movie of hers, 'Parched'. Radhika Apte is simply mesmerising in it. The movie, which is about four women in the deserts of Rajasthan, will for sure leave you disturbed. From a villager to a seducer, may it be any role, Radhika Apt-hai (Sorry for the pun).
11. Richa Chadda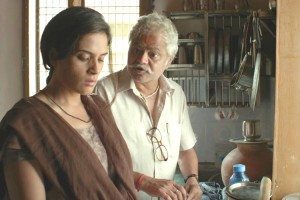 Though she had a very small part in 'Gangs of Wasseypur' she did leave a mark amidst the power-packed performances by the male characters. It's obvious that she has the presence and aura that grabs attention. Later, she went on to play vital roles in 'Fukrey', 'Masaan', 'Main Aur Charles'. She sure has the skills and the vibe to become a global star, but we have to wait and watch how her career will unfold. Hopefully, a Hollywood producer will choose her over Priyanka Chopra. FYI, she began her career from the movie Oye Lucky, Lucky Oye.
10. Rani Mukerji

If you don't think she quite fits the list, then please watch 'Black', 'Talaash: The Answer Lies Within' and 'Bombay Talkies'. Of course, she has done a lot of, frankly uncountable, crappy films, but she was in a time where only such movies were made. Some directors did see the potential in her and were brave enough to throw challenging roles at her. She grabbed them by both hands and boy she excelled and how. Though she is inactive as of now, you never know when she might make a comeback like the next on the list.
9. Aishwarya Rai
Regarded as one of the most beautiful women in the world, she came to the industry and took it by storm. She made it to the Hollywood when it was a dream which nobody even dared to see. She started with a bang with 'Bride and Prejudice' and then went on to do 'The Pink Panther 2', which didn't fare well. I'm sure even Priyanka Chopra looks up to her. Nevertheless, with her coming back to the big screen with 'Ae Dil Hai Mushkil', she still can recreate the magic. She truly deserves a second chance.
8. Shabana Azmi
Is there any doubt whether she is the greatest living Indian actress? The only factor against her is age — and we all know both Hollywood and Bollywood are ageist. But I am sure if Hollywood needs someone to play a middle-aged women, there is no better choice than Shabana Azmi.
7. Konkona Sen Sharma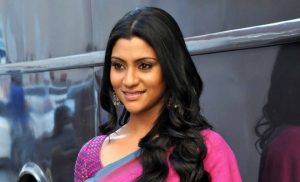 Let alone the movie industry, in a fair-skinned obsessed country, Konkona has outclassed her peers. Her movie 'Mr. and Mrs. Iyer', which was in English language, won her the National Award for Best Actress. And from there, there was no looking back for her. She is one of the few actresses who has garnered both critical acclaim and commercial success. She has mostly worked in offbeat movies which are worth a watch. Given an opportunity, she would no doubt make it big in the Hollywood. If she gets going she will be a tough competition for Priyanka Chopra.