The LGBTQ subject has been under the scrutiny of mostly everyone in India, be it the lawmakers or the commoners. Though a sensitive subject and taboo in almost the entire nation, many filmmakers have dared to cross the line. Making a film on this sensitive subject, though is extremely difficult and a daring ask, it is also subject to many legal complications. Given the fact that sexual encounters concerning homosexuality are still a crime in India, sex scenes in most of the Indian LGBTQ (Lesbian, Gay, Bisexual, Transgender, Queer) movies are off the table or are scissored to appropriation. Indian cinema, especially Malayalam cinema has had a few gems in this segment and have made some strides vis-a-vis its counterparts.
While a few quirky films like 'Dostana' (2008) and 'Bol Bachchan' (2012) portray the rather sensitive subject in a pun-intended, indirect way, thus causing no harm or censorship to the resulting movie, others may not fall into the same category. As this is a relatively wider subject, with a countless number of films in foreign film industries, the Indian filmmakers have been treading cautiously, with no more than 70 Indian films on the subject till date. Many of these Indian LGBTQ movies are either banned, unavailable on popular platforms or have been heavily censored due to various socio-political reasons. Regardless, what's a movie that can't be watched, right? And mind you, these are more inclined towards orientation as such and are not meant to be sexually cringe-worthy or annoyingly explicit in any manner. Here is the list of LGBTQ movies Indian cinema has to offer, with stern disclaimers though (if you are looking for Indian lesbian porn movies, then you are at the wrong place).
20. Girlfriend (2004)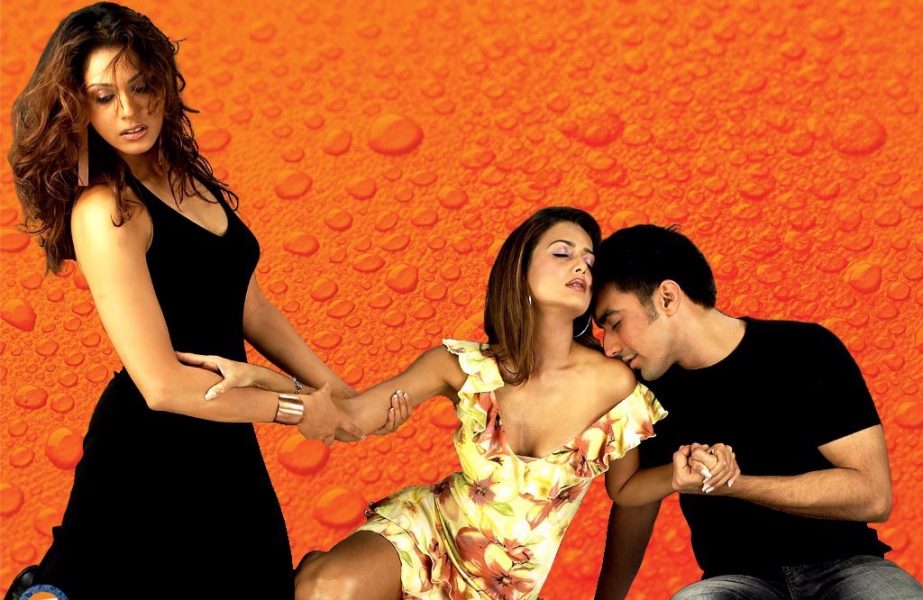 If not for the concealed sex scenes or the relatively famous star cast with Isha Koppikar and Amrita Arora, 'Girlfriend' was in the news back in those days for all the promotions surrounding it. 'Girlfriend' is the story of two girls, Tanya and Sapna, who fall in love with each other and get into a relationship, only to be sabotaged when an NRI Rahul falls for Sapna. The ensuing plot is all about Tanya's ordeal to get her loved one back again. Not a scintillating watch though, 'Girlfriend' is more famous because of its release timeline than its own story.
19. Mango Soufflé (2002)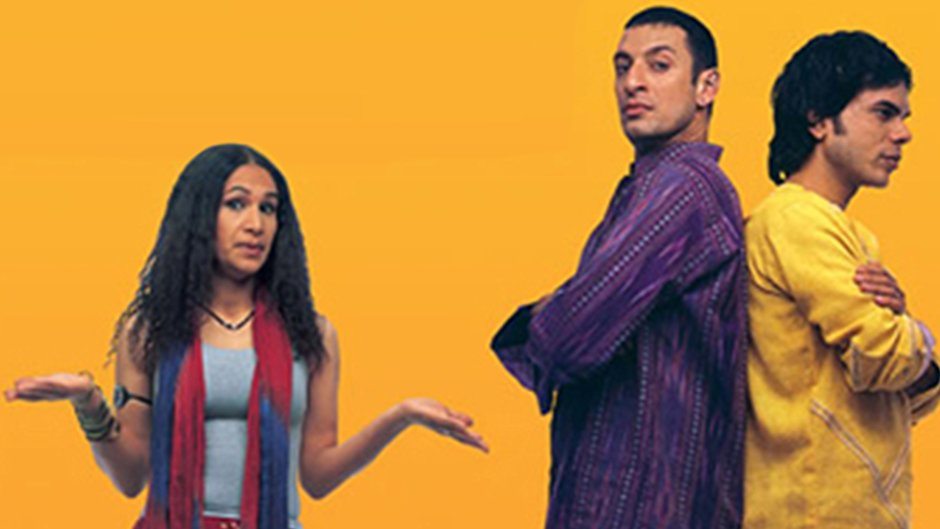 Arguably the frontrunner of all the gay films from India so far, Mango Souffle is a story of a gay fashion designer Kamlesh, who falls for another man Ed, who in turn is also the love interest of Kamlesh's sister Kiran. A film with a premise bang opposite to that of 'Girlfriend', 'Mango Soufflé' sizzles and scintillates to the core. And for such a low budget, it is spot on to the target. Watch out for the performances of Rinkie Khanna and Atul Kulkarni, if you will.
18. Dear Dad (2016)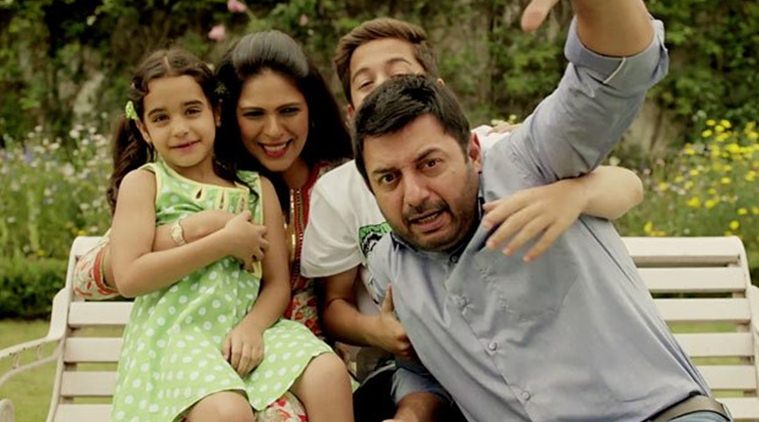 Truly a coming-of-age film and a path-breaking movie of the Indian cinema, 'Dear Dad' comprises a father-son duo, Nithin, and Shivam, who are on a road-trip to Mussourie for the latter's admission into a hostel. All this happens when Nithin and his wife are on the verge of their divorce. Nithin, who has kept everyone in dark about his sexuality, confesses his orientation to his father on the way to Mussourie, only to be overheard by Shivam, who was also unaware of his parents' divorce. Guilt and arguments follow between father and son, which later turns to acceptance. Or does it?
17. Aarekti Premer Golpo (2010) | "Just Another Love Story"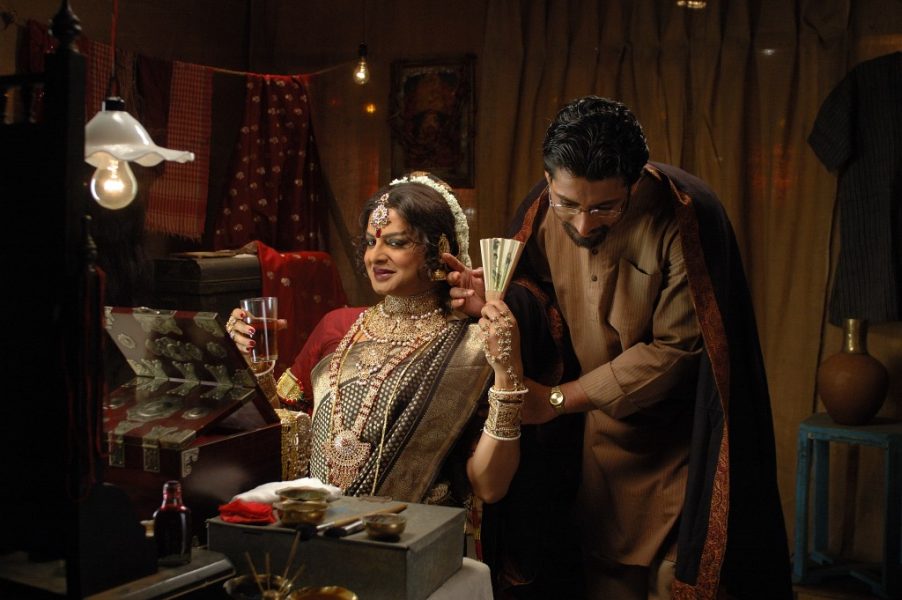 An accolade winning movie surrounding a bisexual filmmaker Abhiroop, his current relationship with his cinematographer Basu and his vivid imaginations as a subject of the film they're shooting – a transgender actor Chapal Bhaduri, this movie redefines relationships and quashes all sorts of misconceptions. The film often highlights the ordeals of transgenders and their oppression by others, wherein Abhiroop constantly thinks of himself as Chapal Bhaduri and the relationships and animosities surrounding him. A movie with a dual timeline, 'Aarekti Premer Golpo' will surely make you ponder and reflect.
16. 68 Pages (2007)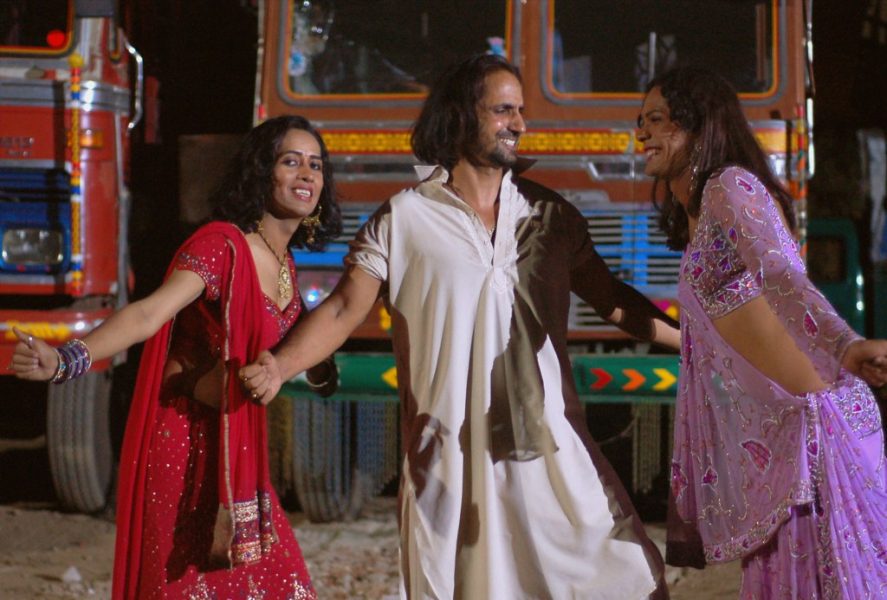 A counselor Mansi tells her story of interaction with four different individuals suffering from HIV/AIDS, belong with rather judged upon sections of the social setup. Comprising a sex worker, a gay, a drug addict and a transgender bar dancer, Mansi records her true feelings in '68 Pages' of her journal. Though all these four are oppressed, judged and looked upon inferiorly by the society, they also battle an incurable disease from within. A movie high on the emotional quotient, '68 Pages' also served as a feature on HIV/AIDS awareness and was a proponent of the NACO's (National AIDS Control Organization) ambitious initiative.
15. Memories in March (2010)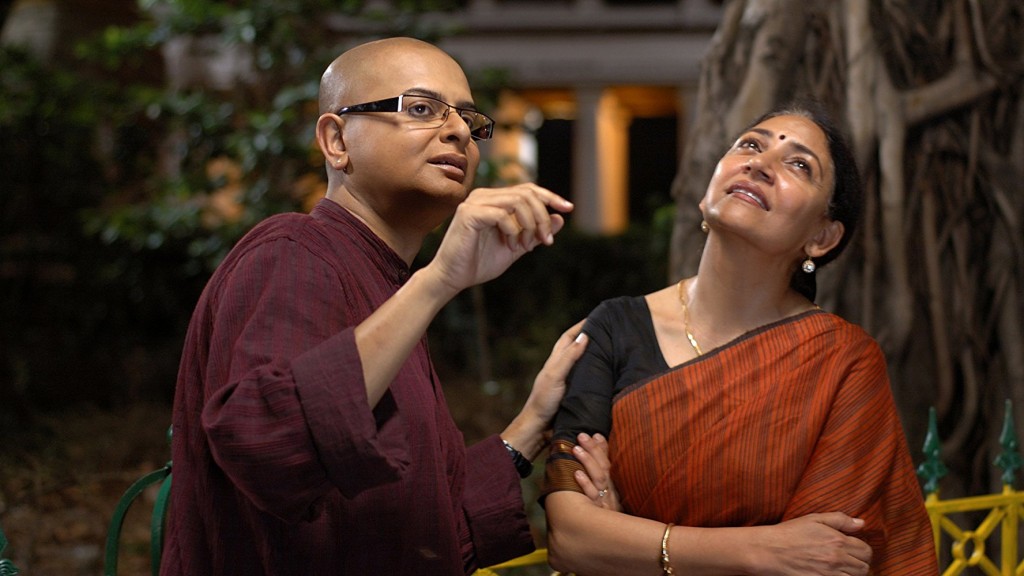 The winner of the prestigious National Film Award for Best Feature Film in English, 'Memories in March' tries to strike a fine balance between emotions and sexuality. Deepti Naval plays a mother who has lost her son in a car crash. As she comes to Calcutta from Delhi for his last rites, she confronts his son's colleagues played by Raima Sen and Rituparno Ghosh. While she believes that Raima Sen was the bone of contention, she discovers that her son was in a homosexual relationship with his boss Rituparno. Watch out for Deepti Naval's performance, for it is pure magic. 'Memories in March' makes you wonder on the importance of one's life over his/her sexuality.
14. I Am (2011)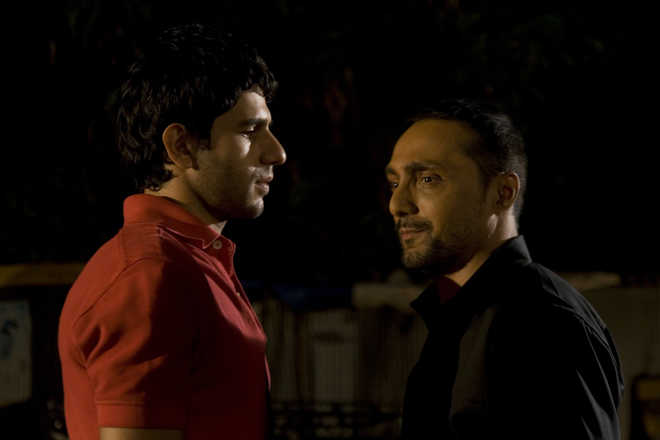 A 2011 National Fim Award winning anthology film for the best feature in Hindi, 'I Am' comprises of four short films – Omar, Afia, Abhimanyu, and Megha. While all of them continually break social stigmas, like a single woman accepting sperms from a donor, a director struggling with his sexuality, and an exiled Kashmiri Pandit returning home, the short film "Omar" intensifies the whole anthology and takes it to a new level – with gay sex and extortion in the name of Section 377 of the Indian Penal Code. 'I Am' is a conglomerate of all the looming societal evils and enigmas and how innocents do suffer in the midst of everything. 'Omar' is reminiscent of the fact that the loopholes in the legal system are for everyone to exploit – be it the enforcers or the victims.
13. Chitrangada: The Crowning Wish (2012)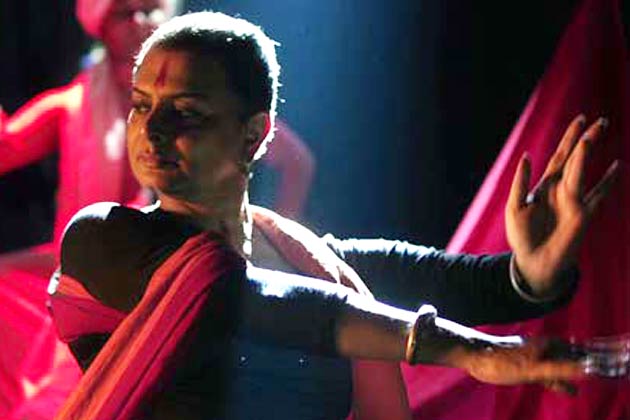 Again, another masterpiece written, directed and acted upon by Rituparno Ghosh, this film is outlined based on Arjuna's wife Chitrāngadā's story from Mahabharata. A choreographer Rudra Chatterjee, who defies all odds to become one, is gay and falls for an addict percussionist Partho. While they deeply are in love with each other, law doesn't permit them to adopt a child because of homosexuality and hence, Rudra contemplates a change of gender. The end of the movie is thought-provoking and inspiring, with a social message.
12. Straight (2009)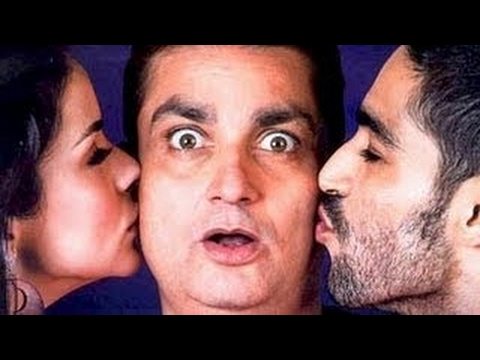 'Straight' is a relatively light-hearted film on the otherwise serious subject, wherein, a person of Indian origin Pinu Patel, who is also the owner of a restaurant in London, is confused about his orientation. After his failed tryst with women, he finds himself into the queer group, with a questionable sexuality. Things settle in the end though as he falls in love with and marries Renu, a female cashier who works at his restaurant. 'Straight' is not something that questions or concerns anyone, rather it is about questioning oneself what we really are.
11. Un-Freedom (2014)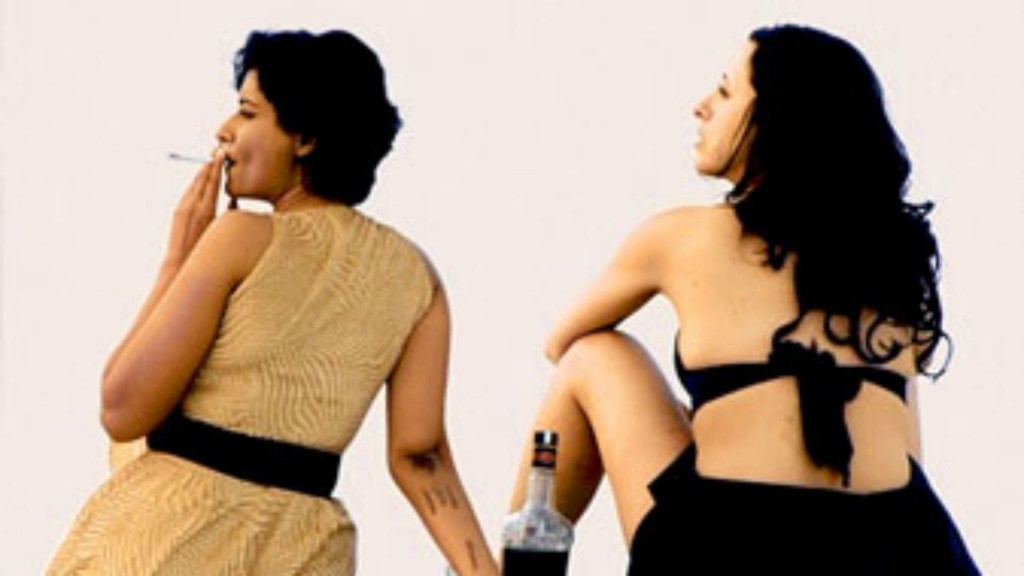 Analogous to its name, 'Unfreedom' has been banned in India for screening. Comprising of a dual story timeline, with more or less the same goal, while one talks about capturing and killing a scholar by a fundamentalist, another timeline is about capturing and forcibly marrying a bisexual activist. Despite all the resistance and oppositions from societal stigmas, 'Unfreedom' shows how biases overpower justice and towards the end, the winners are those who give in and accept what's being thrown at them.
10. Loev (2015)
A relatively recent movie and probably one of the few handful of Indian LGBTQ movies that's available on Netflix, 'Loev' is a story that spans across a weekend trip to Mahabaleshwar, between two acquaintances turned lovers Sahil and Jai. While Jai constantly struggles to confine himself in the Indian environment, Sahil faces his own troubles with his boyfriend Alex. It is on this weekend getaway when Jai and Sahil come closer emotionally and physically. While the two explore the avenues of their probable relationship, things become complicated when Alex too comes into the picture. A sensitive roller-coaster of relationships, 'Loev' paves a ray of hope for Sahil and a newfound love for Jai, all within a span of a couple of days.
9. Sancharram (2004) | "The Journey"
A tale of two girls Kiran and Delilah, a Hindu and a Catholic respectively, 'Sancharram' is their journey of upbringing from childhood to their adulthoods, before they realize their long lost love they always had for each other. Things turn upside down when a boy catches them in their intimate moments. 'Sancharram' is the heartfelt story of love impaired by social fallacies surrounding homosexuality. Adding to this, there's also a religious angle to it, both Kiran and Delilah belonging to different religions and castes in a rather conservative society. 'Sancharram' is a clear departure from your conventional lustful portrayals of movies on such issues and is a very impactful one at that.
8. My Brother…Nikhil (2005)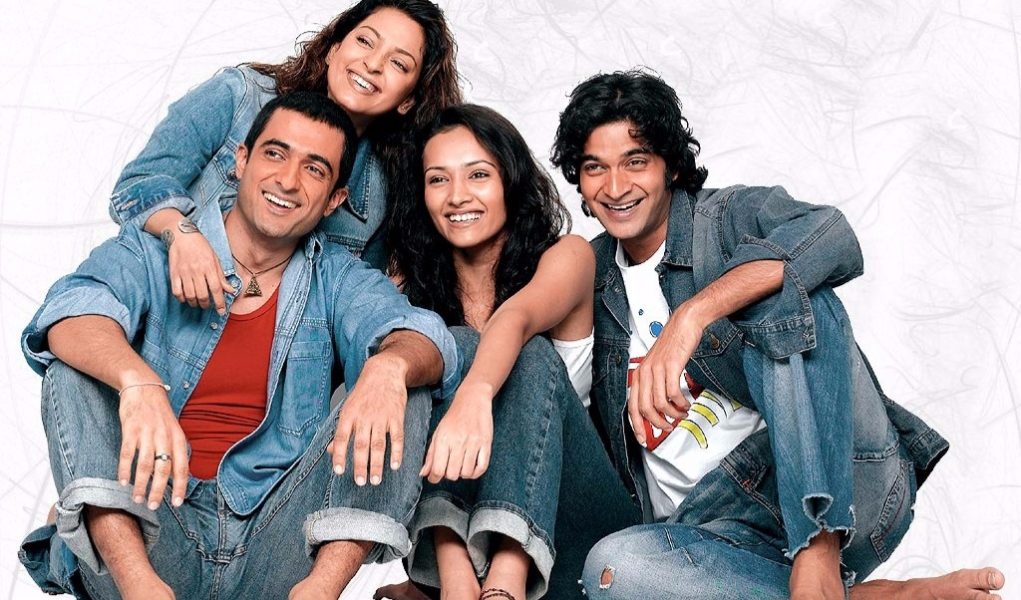 An ace swimmer Nikhil, who is adored by his family, is diagnosed with HIV/AIDS. His world falls apart when the persons who held him dear part their ways, one at a time, except for his elder sister Anamika and his boyfriend Nigel. As he passes through his ordeal, including arrests and isolation by the local police in accordance with the law which allowed the separation of HIV infected patients, an HIV awareness and assistance organization is founded by Anamika and Nigel. A riches to rags story, all thanks to the dreaded disease, 'My Brother…Nikhil' also explores the intricacies of the relationship between Nikhil and Nigel, who probably were meant to be separated.
7. Gulabi Aaina (2006) | "The Pink Mirror"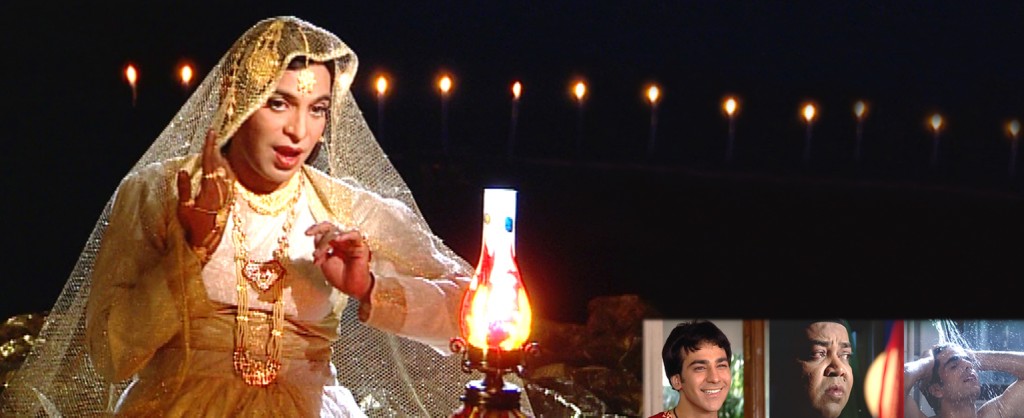 A film that has been banned in India and many parts of the world, 'Gulabi Aaina' is one of the handful movies with the Transgender community as their central subject, the movie revolves around four primal characters – Shabbo, Bibbo, Samir, and Mandy. While both Shabbo and Bibbo are in love with Samir, and also have a liking for one another, the secret that Shabbo is HIV infected isn't known to anyone. Things become even the more complicated when Mandy confesses his love for Samir. A love triangle at that (or a quadrangle I'd say), 'Gulabi Aaina' mirrors the volatility of relationships and highlights the sensuality and an emotional aspect of a rather neglected community.
6. Randu Penkuttikal (1978) | "Two Girls"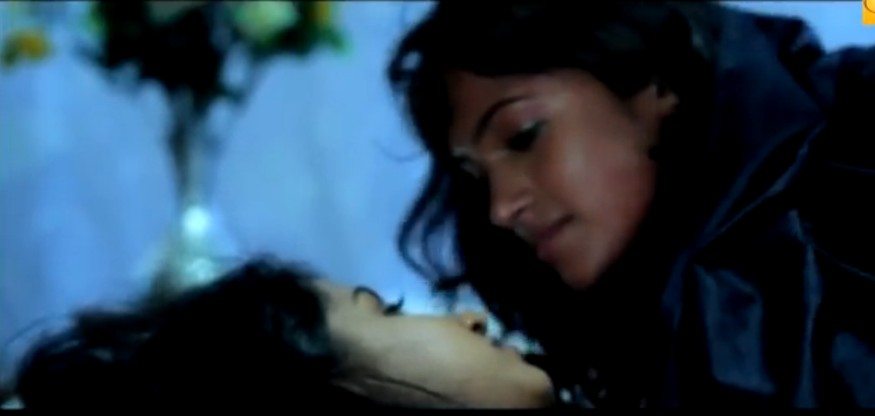 The absolute pioneer of all the LGBTQ subject movies in India, probably one of the firsts, 'Randu Penkuttikal' is a novel-based movie that revolves around two girls, Kokila and Girija, a senior and junior high school student respectively, wherein the former is in love with the latter. Girija, in turn, loves a guy, which inculcates jealousy in Kokila. Though Kokila tries her level best not to let go of her love, Girija's getting married to her male lover and Kokila's self-reflections culminate this movie on a not-so-happy note, I'd say.
5. Margarita with a Straw (2014)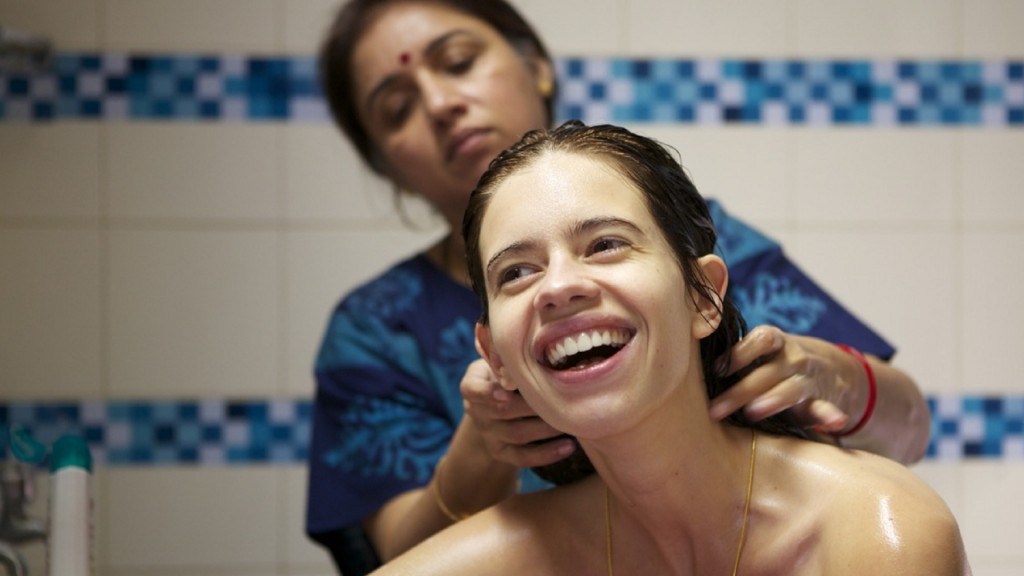 A story of a girl Laila, who is wheelchair-ridden and suffering from cerebral palsy, her self-discovery of being bisexual in nature and the repentance of losing her loved ones in the end (her mother and her female love interest), 'Margarita with a Straw' is easily one of the most emotionally touching movies on this list. As Laila goes places, from Delhi to New York, she falls for one of her male classmates Jared and a blind female activist Khanum, who is of Pakistani origin. While Laila shares a few intimate moments with both of them, the loss of her mother, combined with disapprovals of her love – both by Laila's mother and Khanum, compels her to move on with her life on her own. Kalki Koechlin's performance is a show stealer.
4. Deshadanakili Karayaarilla (1986) | "The Migratory Bird Never Cries"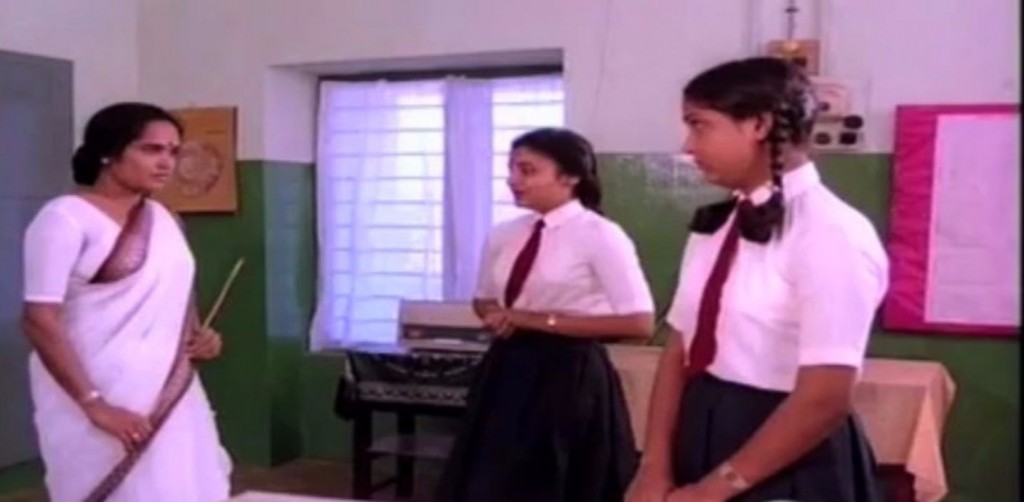 One of the first few movies to talk about "Womance", 'Deshadanakkili Karayaarilla' delivers the message of homosexual romance and intimacy in a rather tenuous way. We mustn't refer to this movie portraying "lesbian" relationships per se, yet, somewhere, the premise is conveyed. Two girls, Nirmala and Sally, who were staying at a boarding school, elope away during a school trip. The plot thickens when one of them falls for a heterosexual man, thus creating a rift between them both. With a rather shocking end, both Nirmala and Sally commit suicide to end their lives, leaving a truckload of questions and fallen expectations behind. A true gem of Malayalam cinema.
3. Naanu Avanalla…Avalu (2015) | "I am not a 'he', but 'she'"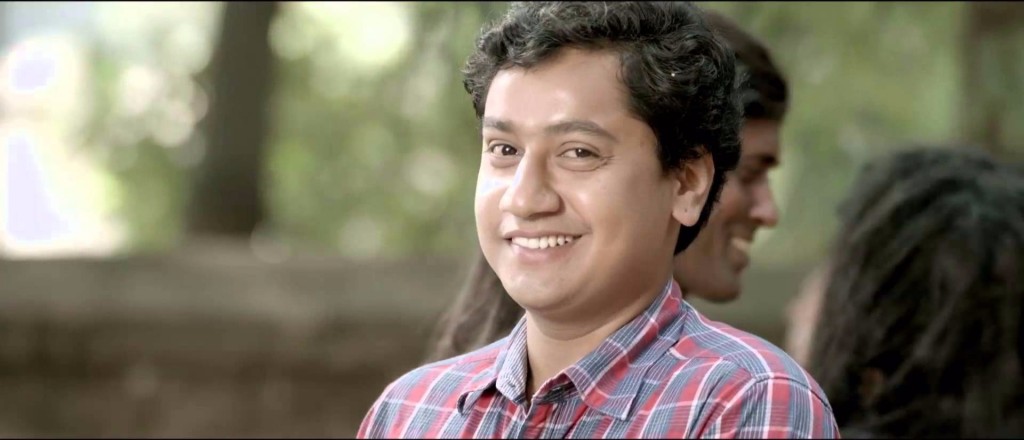 A Kannada language feature film based on a real-life autobiography, 'Naanu Avanalla…Avalu' is all about braving the odds. The story of a boy Madesha, who is socially rejected due to his feminine characteristics and likeness for other boys, fails in his ventures due to various fears of rejection and bullied by almost everyone undergoes sexual reassignment to become Vidhya. Due to lack of proper education, opportunities with employers, Vidhya turns to begging at public places and trains. While 'Naanu Avanalla…Avalu' ends on a positive note, with Vidhya a.k.a. Madesha getting a job assurance, it portrays the struggles of the transgender community in a true sense and well deservedly landed Sanchari Vijay his National Film Award for the Best Actor.
2. Fire (1998)
Perhaps the most popular and explicit in its portrayals from this list, 'Fire' redefined the way such movies can be made. Sita and Radha, who are tormented and neglected in their respective married lives by their own husbands, find solace in each other and fall in love. While Sita is bogged by her husband's insensitivity towards her despite their recently wedded affair and his involvement with a foreign woman, Radha finds it difficult to cope with her husband's weird rituals and tantrums even after several years of their marriage, owing to accusations of being infertile. While all that ends in fire doesn't go so well, this one does when an ailing Radha meets with Sita in the end. Both Shabana Azmi and Nandita Das are to watch out for.
1. Aligarh (2016)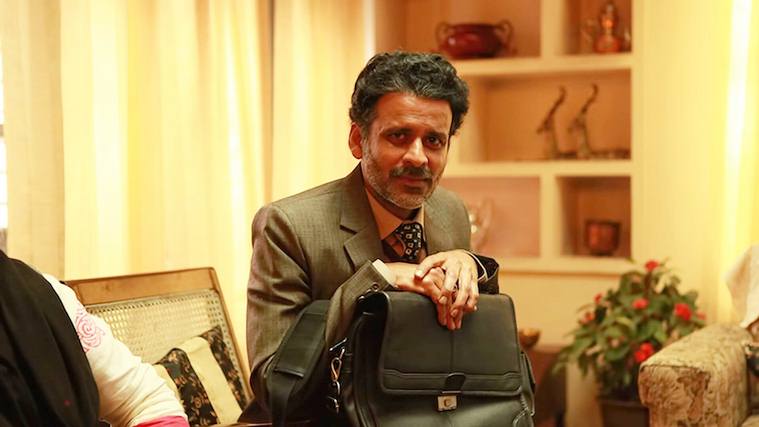 Finally, a movie which broke several records even after being made on a sensitive subject, 'Aligarh' is the true story of Professor Dr. Ramchandra Siras, a professor of the Marathi language at the Aligarh Muslim University, enacted by Manoj Bajpayee. On the grounds of grave misconduct, he was suspended from his position as a professor at the university. The charges that were framed against him were based on a TV Channel's sting operation when the crew entered professor's house advertently and recorded him having sex with a rickshaw-puller. While the film runs high on the rights issues, be it gay rights or the right to privacy, regardless, it is a gem of cinematic art, perfected from all aspects, which is a milestone in Indian cinema. A movie which dared to go where no one ever had. Unequivocally, this is Manoj Bajpayee's career-best performance till date.
Read More: Best Bollywood Movies of All Time