Visual effects (VFX) has always been an important part of cinema. VFX enabled filmmakers to dream beyond the limits of material infrastructure to give the audience an experience of their vision. However, Indian Movies haven't been able to make use of the technology as extensively as Hollywood, considering the cost that it bears. But in recent years, use of VFX in Indian movies has been increasing at a progressive rate. Below is the list of Indian movies that pushed for the technology, despite the challenges and risk involved.
12. Magadheera (2009)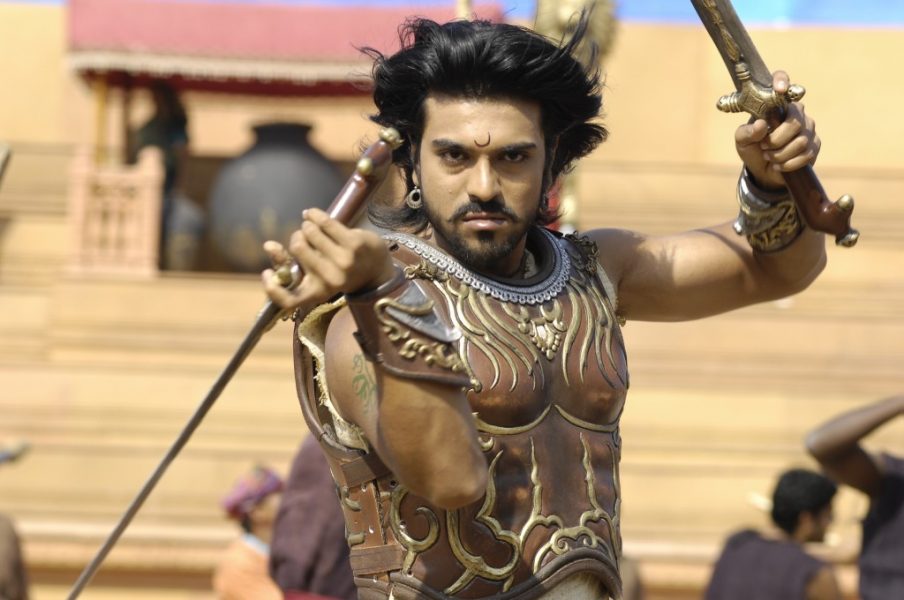 Rajamouli has always been a visionary director. He always aimed for something that was beyond the expectations of the crowd. None of his movies, till date, has failed to entertain the audience. 'Magadheera' was a spectacular cinematic experience, a fantasy-revenge-drama, that surprised everyone with jaw-dropping visual effects. It was something that was never attempted till then in the industry. SS Rajamouli's Magadheera is considered as one of the pioneers that broke new paths for regional films to dream big.
11. Eega (2012)
'Eega' surprised everyone with a curious plot line, reincarnation of a man as a fly. It was indeed a showcase of the mastery of S S Rajamouli as a visionary director. The film received huge critical and crowd reception to become one of biggest grossers of all times. VFX team had done yet another impressive work crafting several scenes of the film quite perfectly without making it look awkward.
10. Krrish 3 (2013)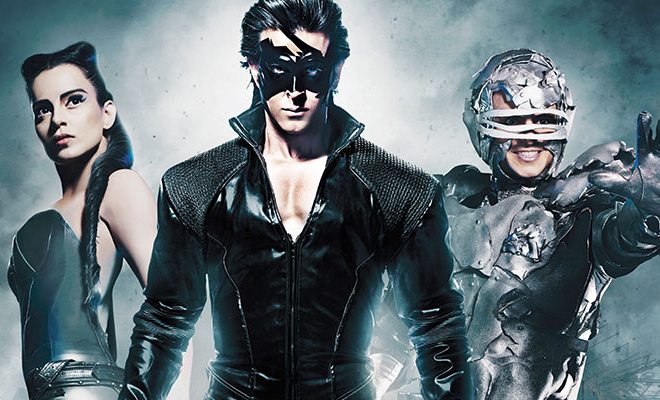 Rakesh Roshan's third installment in 'Krrish series' was a visual tribute for the crowd. The movie became one of the biggest grosser of all times as the crowd cheered for the Indian superhero. Built on a whopping budget, 'Krrish 3' had spent most of its money on collapsing buildings while superhero and supervillain got into a hand to hand combat. Despite critical failure, the movie was well praised for its VFX works.
9. Fan (2016)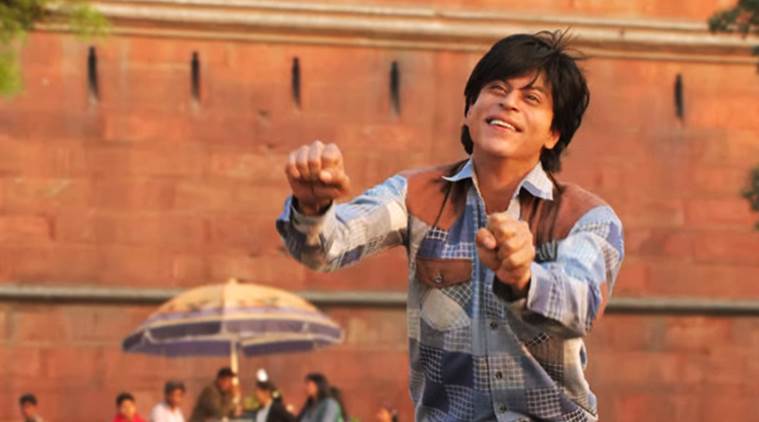 Shahrukh Khan's 'Fan' was one of the most anticipated movies of the year. It surely had the potential, but a weak screenplay made the movie look rather miserable. Though Shahrukh Khan was praised for his performances, 'Fan' wasn't much of a success at the box office. Despite all this, 'Fan' had a dedicated VFX team that did some incredible work on the screen.
8. Dhoom 3 (2013)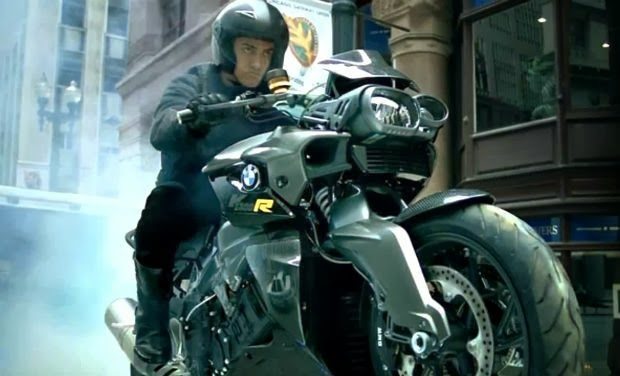 The third installment in the 'Dhoom series' surprised everyone with Aamir Khan in the lead. Unlike its predecessors, 'Dhoom 3' was appreciated for adding an emotional quotient over the action thriller franchise. VFX team of the movie did showcase quite an impressive visual treat for the crowd on-screen.
7. Vishwaroopam (2013)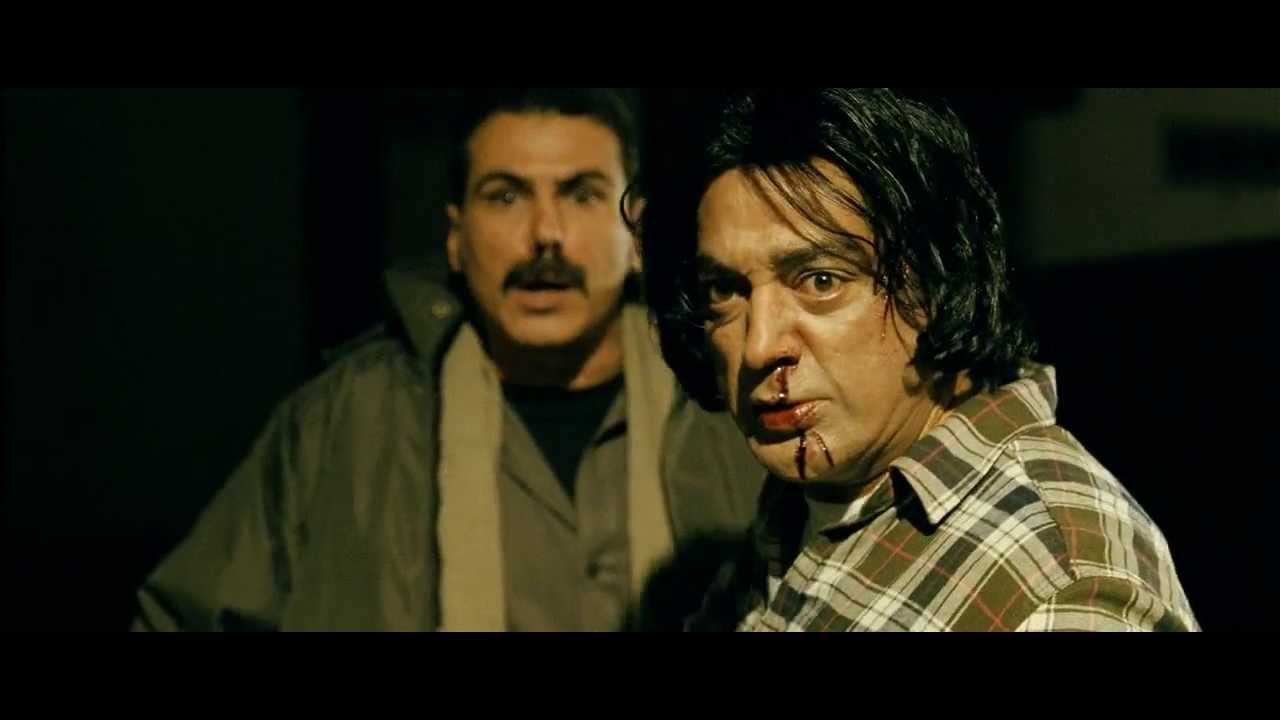 Kamal Hassan's spy thriller 'Vishwaroopam' is a technical masterpiece in every sense. The quality of the VFX that the film delivered is beyond questions. The film indeed was a visual treat for the Indian audience, as it explored something that has never been tried before.
6. 24 (2016)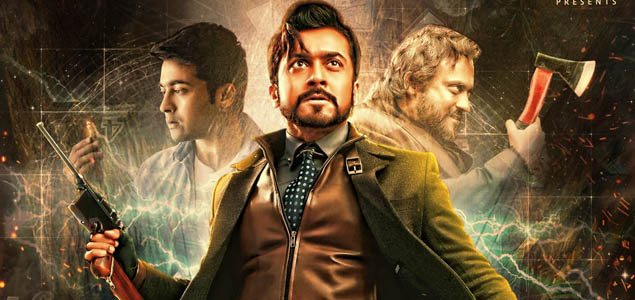 Vikram Kumar's sci-fi thriller '24' had quite a different feel to it. Actor Surya portrayed three different roles for the movie and his performance was appreciated well by the crowd and the critics. Time travel formed the basic plot of the movie. Visual effects were aptly used in the movie for sequences that involved time freeze. The quality of the VFX did surprise everyone despite being a regional movie.
5. Ra.One (2011)
Shahrukh Khan's ambitious superhero movie 'Ra One' is one of the most criticised movies of all times. The sci-fi thriller had an intriguing plot but lost it in the screenplay. Adult one-liners and offensive vulgar jokes were yet another pull for the movie, which was intended for kids! Despite all the criticsim, Ra One had one of the best VFX in an Indian movie.
4. Enthiran (2010)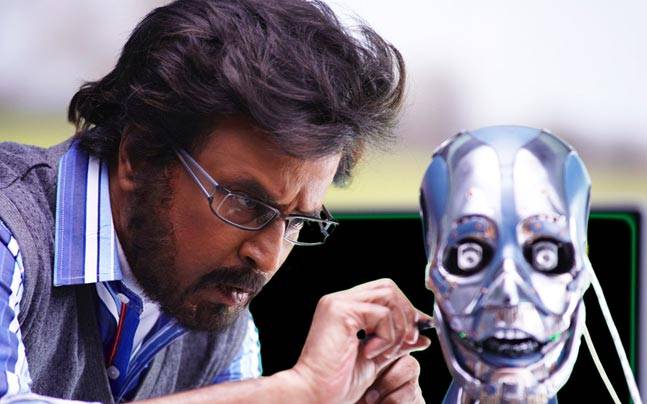 Director Shankar's'Enthiran' (The Robot) was released 7 years ago. But in terms of Visual Effects, it can challenge many movies that were released quite recently. The movie was a cocktail of VFX. When it was released, it left the audience jaw-dropped with stunning robotic animatronics and action sequences. The epic climax of the movie is something that gave some serious chills, at least for the Indian audiences.
3. Baahubali: The Beginning (2015)
This doesn't need any introduction. 'Baahubali: The Begining' was indeed a milestone in Indian cinema history. With a daring budget, it became a worldwide sensation. SS Rajamouli crafted a visual masterpiece that could satisfy any crowd. VFX work in the movie was unlike anything that Indian cinema had witnessed before.
2. Shivaay (2016)
Huh, I bet now that's a surprise. How can Ajay Devgan's action thriller 'Shivaay' be better than 'Baahubali: The Begining' in terms of VFX? 'Shivaay' wasn't much of a crowd pleaser. It had huge expectations when a kickass trailer was released, but the movie itself fell short of expectations. Unnecessarily long action sequences and a dragging storyline forced the movie to settle down as just another casual flick. But the movie had hit a benchmark in terms of VFX. There was an avalanche sequence in both 'Baahubali: The Beginning' and 'Shivaay', take a glance at those and you'll see my point. 'Shivaay' used VFX in perfect proportions throughout the movie, but many of us failed to notice it. And that's exactly why it deserves this spot.
1. Baahubali: The Conclusion (2017)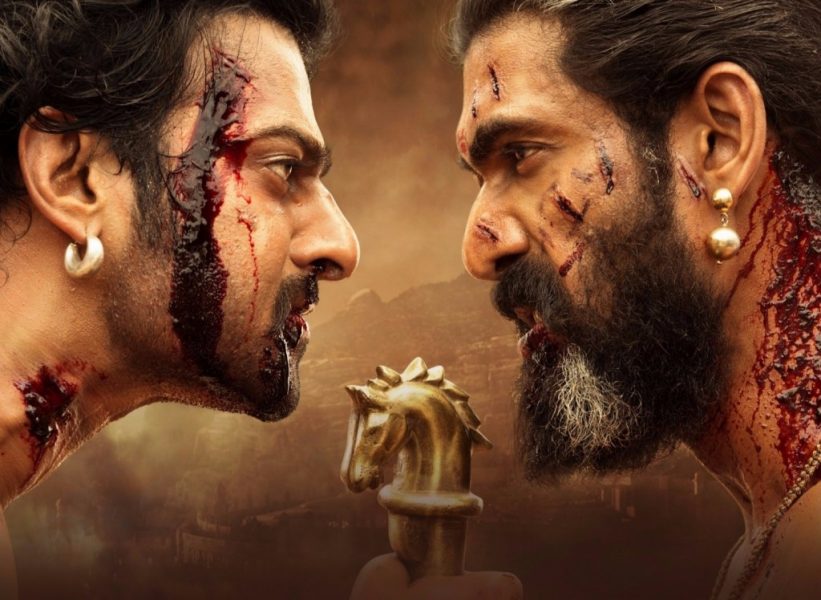 This one isn't any surprise. 'Baahubali: The Conclusion' had everything to become a crowd pleaser. It was a perfect sequel that went above everyone's expectations with bigger visual extravaganza and magnificence. Though VFX was most criticized in the movie, it was still the best in Indian standards. 'Baahubali' was made in a very mere budget when compared to the visual brilliance that it brought on screen, something that even Hollywood may not be able to achieve.
Read More: Best Bollywood Movies on Netflix