Created by Robb Cullen, BET+'s 'Average Joe' is a dark comedy series that revolves around Joe Washington, an ordinary plumber who receives the news of his father's sudden demise. While taking care of his old man's affairs, he shockingly realizes that unbeknownst to anyone, the latter secretly worked as a drug mule for the Russian mob. Not just that, Joe's late father even stole $10 million and a car from them, which he then hid away. Problems arise when the mafia comes looking for Joe, thinking he inherited the loot.
With dangerous people on his tail and time almost running out, the hapless plumber and his close ones must use their wits to dig into his deceased father's past and locate the stolen money. Featuring nuanced performances by a stellar cast comprising Deon Cole, Tammy Townsend, Michael Trucco, and Malcolm Barrett, the comedy-drama show perfectly mixes dark comedy and crime drama elements to entertain the viewers. Furthermore, the relatable ordinary person protagonist and the bizarre adventure he lands in compel one to ask — do any actual incidents or people inspire 'Average Joe?' Let's find out!
Is Average Joe a True Story?
Yes, 'Average Joe' is partially based on a true story. The well-written storyline is the brainchild of creator Robb Cullen, who reportedly took inspiration from incidents in his own life to create the concept. Also the show's executive producer, he is a renowned name in the entertainment industry, having worked on several hit TV series like 'Cop Out,' 'Lucky,' 'Back in the Game,' and 'Mr. Robinson.' While Cullen hasn't explicitly revealed the specific events in his life that serve as the show's inspiration, he has given the narrative a familiar setting.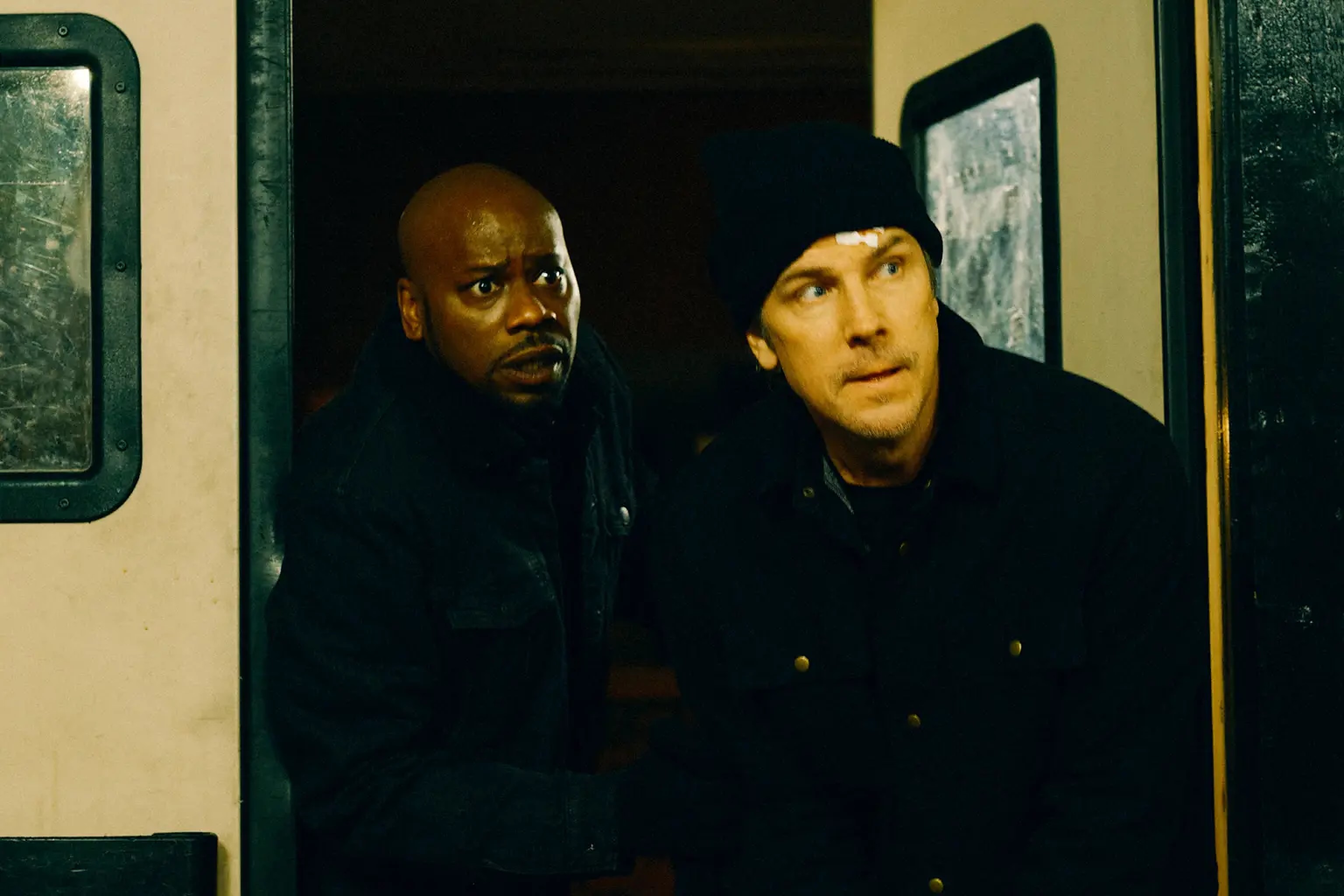 'Average Joe' takes place in the Hill District of Pittsburgh, Pennsylvania, just a few hours from the creator's birthplace, Philadelphia. Telling a story so close to home helped him add a layer of authenticity to the narrative, which draws from his own life. Interestingly, what sets the show apart from others is its protagonist, an everyday plumber who lives the most uninteresting life. Joe Washington is someone whom everyone in the audience can identify with, and this is precisely what drew Deon Cole to essay the character.
In an interview with New York Post, the actor shared, "What I love about this series … people have been asking me questions like, 'Why didn't they do this or that?' and I'm like, 'Just look at the name of the show — it's right there,'" Cole said. "He doesn't know any of these things. He's an Average Joe … these are average, everyday people … who don't know what they're doing. How they deal with it might seem crazy, but when you're in desperate times, how crazy is crazy?… They have no idea — until they know." Moreover, the show primarily deals with how Joe finds a shocking secret about his late father, which turns his life down.
This is not unheard of in real life, as often people discover unexpected aspects of their parents' lives, which changes their perception of them. In fact, there have been similar instances where they have learned that their fathers worked for the mafia, just like Joe in the BET+ show. One such example is that of actor and stand-up comedian Anthony DeVito, who shared in his 2022 stand-up special that, as a baby, he lost his father in a car crash. While he grew up with little information about his parent, at 18, he shockingly learned that his father was allegedly a member of a prominent Italian organized crime family.
Overall, 'Average Joe' is loosely based on true anecdotes from creator Robb Cullen's life that have been modified and dramatized to fit the script. Likewise, it is unclear if it is an accurate adaptation of those events and to what extent they are fictional. Nevertheless, the show's storyline and characters are lifelike and relatable for the audience, allowing one to imagine oneself in a similar situation easily.
Read More: Best Black Comedy Movies