Helmed by Stewart Thorndike, 'Bad Things' is a bone-chilling horror-thriller film that takes the audience on a heart-pounding journey to a charming yet ominous hotel. It centers upon the lives of Ruthie, her girlfriend Cal, and their mutual friend Maddie and Fran. Ruthie unexpectedly inherits a hotel on the city's outskirts after her grandmother's passing. However, she's hesitant to dive into the hotel business and plans to sell the hotel. On the flip side, Cal is over the moon with excitement at the prospect of managing the hotel, not knowing anything about its dark and haunting history.
Featuring compelling performances by a brilliant cast comprising Gayle Rankin, Hari Nef, Annabelle Dexter-Jones, Rad Pereira, as well as Molly Ringwald, the psychological thriller isn't just about high atmospheric tension and jump scares. It travels an extra mile and plays with themes like suppressed guilt and a descent into madness, realistic enough to get you at the edge of your seat. If you've been wondering whether 'Bad Things' is rooted in reality, let us lay forth the facts!
Is Bad Things a True Story?
No, 'Bad Things' is not based on a true story. It is driven by a fictional script that is the brainchild of writer-director Steward Thorndike, who has garnered considerable acclaim for her female-driven horror films. However, the narrative features elements that are partially inspired by experiences from the life of the filmmaker, who confirmed the same in an interview with Fangoria. Opening up about a strange incident, Thorndike said, "I had to take a drive with someone for many hours. We didn't know each other that well, but we were going to carpool because we both had to get somewhere."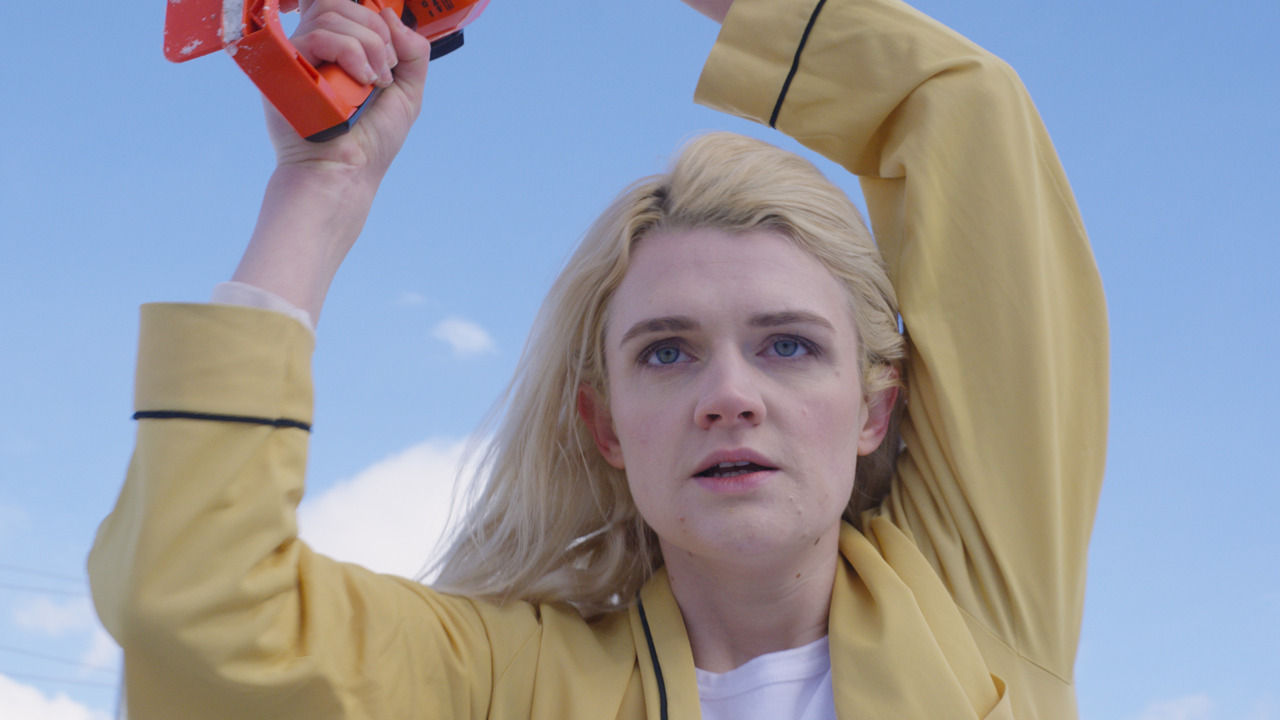 She continued, "He brought along a woman who had just lost her mother, and it was really weird to have to drive for eight hours with someone who was freshly grieving, and also thought of me as a threat or was trying to figure out what the dynamic was between us all because maybe she had designs on him. I'd always wanted to capture the very strange dynamic of that." However, the movie is packed with multiple clever nods to Stanley Kubrick's iconic masterpiece, 'The Shining,' and could be seen as a unique queer-themed reinterpretation of the 1980 film. For example, you've got two identical models casually jogging, a subtle homage to the twin sister in 'The Shining.'
Also, the scene with milk flowing from a mirror reminds us of the infamous blood-elevator scene from the same. Like Jack Torrance, Gayle Rankin's character suffers from mental health issues, most probably because she never received the proper love and care from her mother. In the same interview, Thorndike acknowledged the same, saying, "I am compelled to reframe these stories, the ones I love the most. It's sort of about taking these narratives and reframing them from a female queer perspective." Just like the 1980 film, 'Bad Things' draws you into its world, set within the confines of a hotel. It also explores heavy subjects like mental health and denial, giving the audience plenty to chew on.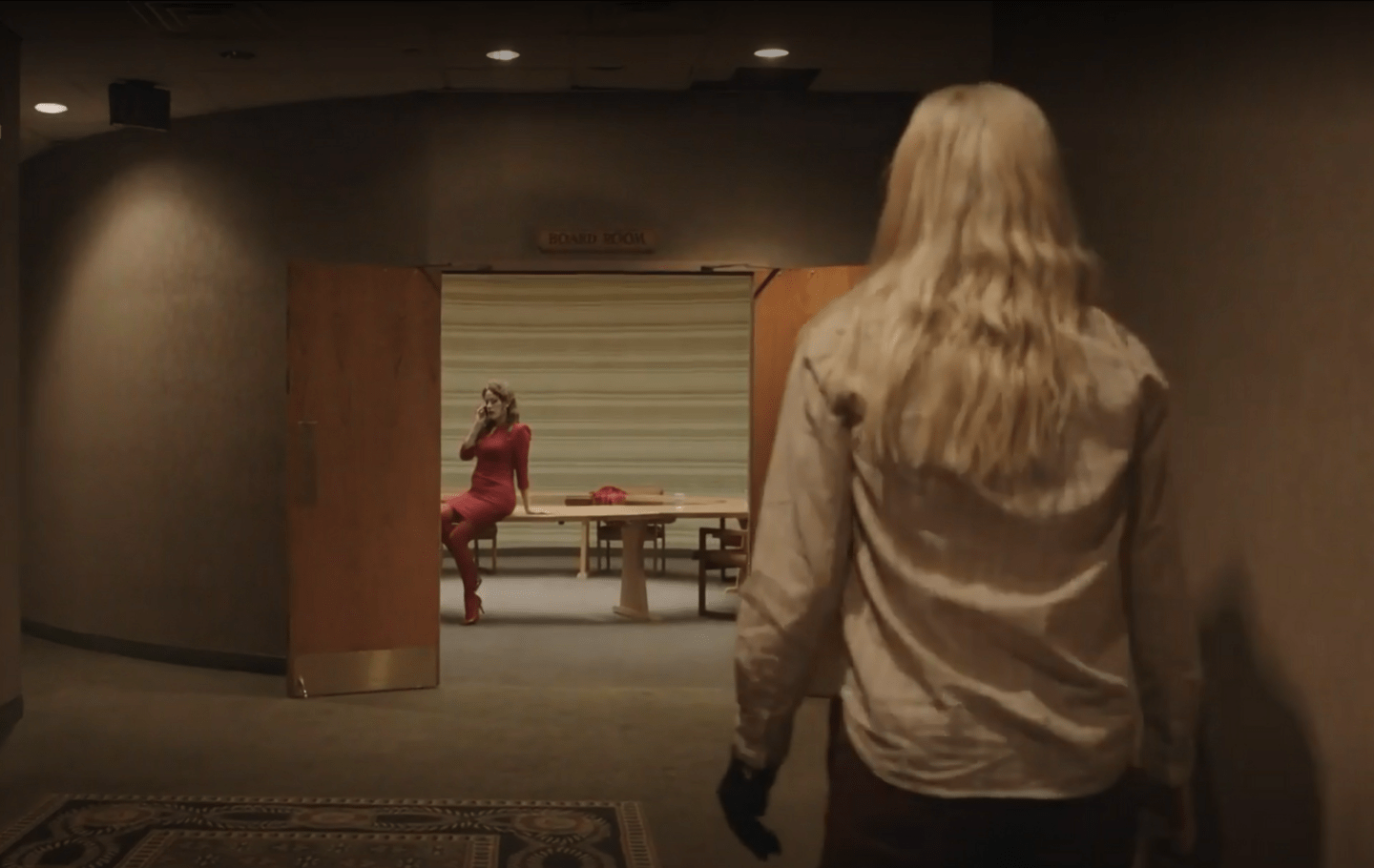 This queer reimagining amplifies interpersonal conflicts and emotional dynamics by drawing inspiration from Kubrick's exploration of the human mind and filtering it through a modern queer perspective. We see how Ruthie tried everything to connect with her mother but was often rejected and dismissed. Furthermore, the character of Ruthie's girlfriend, Cal, bears a striking resemblance to Wendy from 'The Shining.' Throughout the movie, Cal desperately tries to mend her struggling relationship with Ruthie. She hopes that co-managing a hotel would offer their relationship a second shot, but even her selfless love couldn't stop Ruthie from descending into madness, primarily because of the pain and rejection she felt from being her mother's non-priority.
Like her first movie, 'Lyle,' 'Bad Things' is also based on themes of motherhood. While talking about the movie, the director stated in the interview with Movieweb that she hopes to direct more films about mothers in the future. Thorndike said, "So 'Lyle' (2014) was the first one. And that was really about wanting to be a mom. My fears of being a mom, or if I was allowed to be a mom. And then this one 'Bad Things' looks at it from a different perspective, where the film is really about the presence of the mother, and this giant presence that mom can be in this kind of this epic relationship."
Thorndike further added, "Universally, the mother is a much bigger influence, kind of our first relationship we ever have." Further elaborating on the matter, Thorndike said, "Every one of us has in common that we were with our moms on day one, for at least a minute. It's your first relationship. So it's really about directing a film that was about capturing that power."
Despite its minimal budget, "Bad Things" touches on so many important topics. When interviewed by Eye For Film about the film's budget and setting, Thorndike expressed her thoughts saying, "It was a low-budget love affair, and we were very confined up there in Ithaca, which is in central New York. And it was the middle of winter and it was during Covid, so that made everything really claustrophobic and hard. We all had masks on. And I found this hotel, which was just me looking forever and falling in love when I found this one was closed down. I taped a little note on the door and got a call and fell in love with the hotel. So I knew I would shoot there."
Thorndike continued, "It's always scary to be alone in the hotel. The DP Grant [Greenberg] and I, we were going over the next day's shoot or looking at locations after a day of shooting and then realizing, 'Oh, everybody's gone, and we're locked in.' We couldn't get out, and that was really spooky. The hotel was spooky enough. You didn't want to be on a floor by yourself. One person quit because he got scared."
So, in conclusion, though 'Bad Things' is not based on a true story, it is, in a way, inspired by several iconic fictional films blended with some real-life experiences endured by the director or the people in general. Although primarily a work of fiction, the Stewart Thorndike directorial examines the human psyche and uses it effectively in creating a chilling and uncomfortable setting. The goal is not only to frighten you; rather, it is to prompt discussions about the fragility of mental health, complicated relationships, the long-term effects of trauma, grief, and the measures to which human beings will go in search of peace and validation.
Read More: Best Horror Thriller Movies of All Time