Following the life of a young prodigy whose excellence eclipses the talent of even Mozart, 'Chevalier' is a gritty tale rooted in identity. Based in 18th century France, austere director Stephen Williams brings alive the essence of France at the turn of the revolution. The historical drama film follows the life and work of Chevalier, right from the point he's brought to school, only to be told that it's an unsuitable place for him, to the illustrious career that follows; the movie enraptures viewers with its jubilance that does not take away from the pivotal issue at its core.
Starring Kelvin Harrison Jr., Samara Weaving, Lucy Boynton, Marton Csokas, and Minnie Driver, the movie envisages France rattled with the progression of enlightenment on one hand and slavery on the other. The embattled persona that Chevalier emanates as a person of Black descent is made apparent throughout the movie through his sheer dedication and need to prove himself. Even when he's appreciated as a violinist, a brilliant swordsman, and a prodigy of a kind, he's still held back due to his race.
The movie sheds light on key topics that are often overlooked. The marginalization of communities seen today stems from a systemic erasure of their past. Only a few of the most lauded artists and renowned scholars of various diasporas come to the fore, mainly because of their descent and roots. As such, the movie continues to leave people wondering whether or not the historical portrayal mastered by Kelvin Harrison Jr. as 'Chevalier' is actually true or not. Well, we here are to explore the same!
Is Chevalier a True Story?
Yes, 'Chevalier' is based on a true story. It is a biopic drama that recounts the life of Joseph Bologne, Chevalier de Saint-Georges, who rose to fame as the first recorded Black classical music composer. Directed by Stephen Williams and written by Stefani Robinson, the movie features the life of the great composer who had to battle racism and come to terms with his own identity in order to navigate the travails set on his path in 18th-century French society.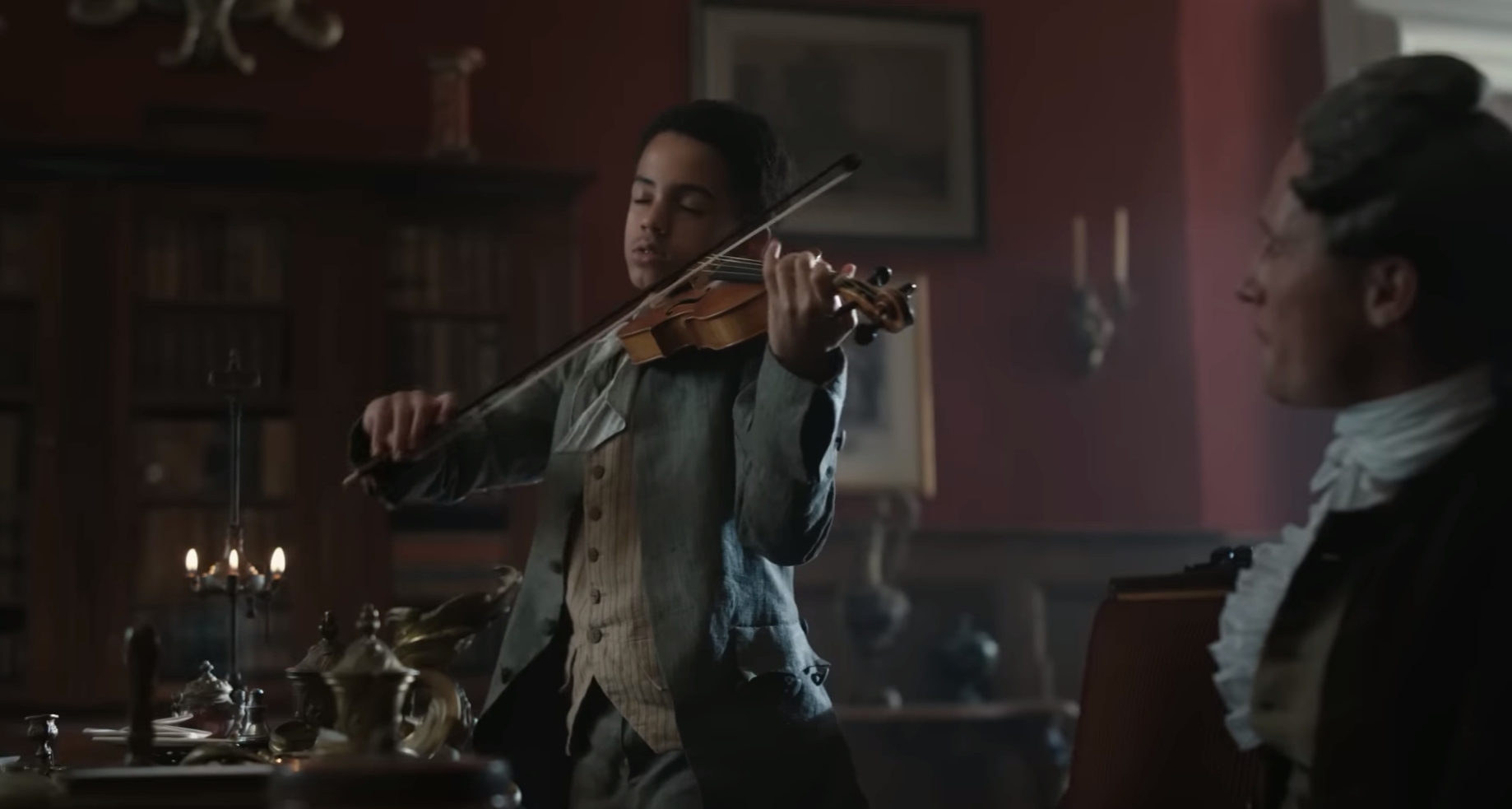 Director Stephen William's vision focuses on how Chevalier comes to terms with his identity and his place in society despite the consistent challenges he's been put through. Williams and writer Robinson try to encapsulate the essence of an individual who has to come to terms with his identity and not let his primary identity become the reason for his obstacles. Focusing on the point of view of the historical figure, the movie takes a turn on his difficult journey and how he navigates through the same.
The movie is inspired by Joseph Bologne, or Chevalier, who was born to a noble named Georges de Bologne Saint-George, a plantation owner and his wife's African domestic worker. While the noble did recognize Joseph, his aristocratic blood couldn't save him from becoming the target of racism, including acquiring his father's titles.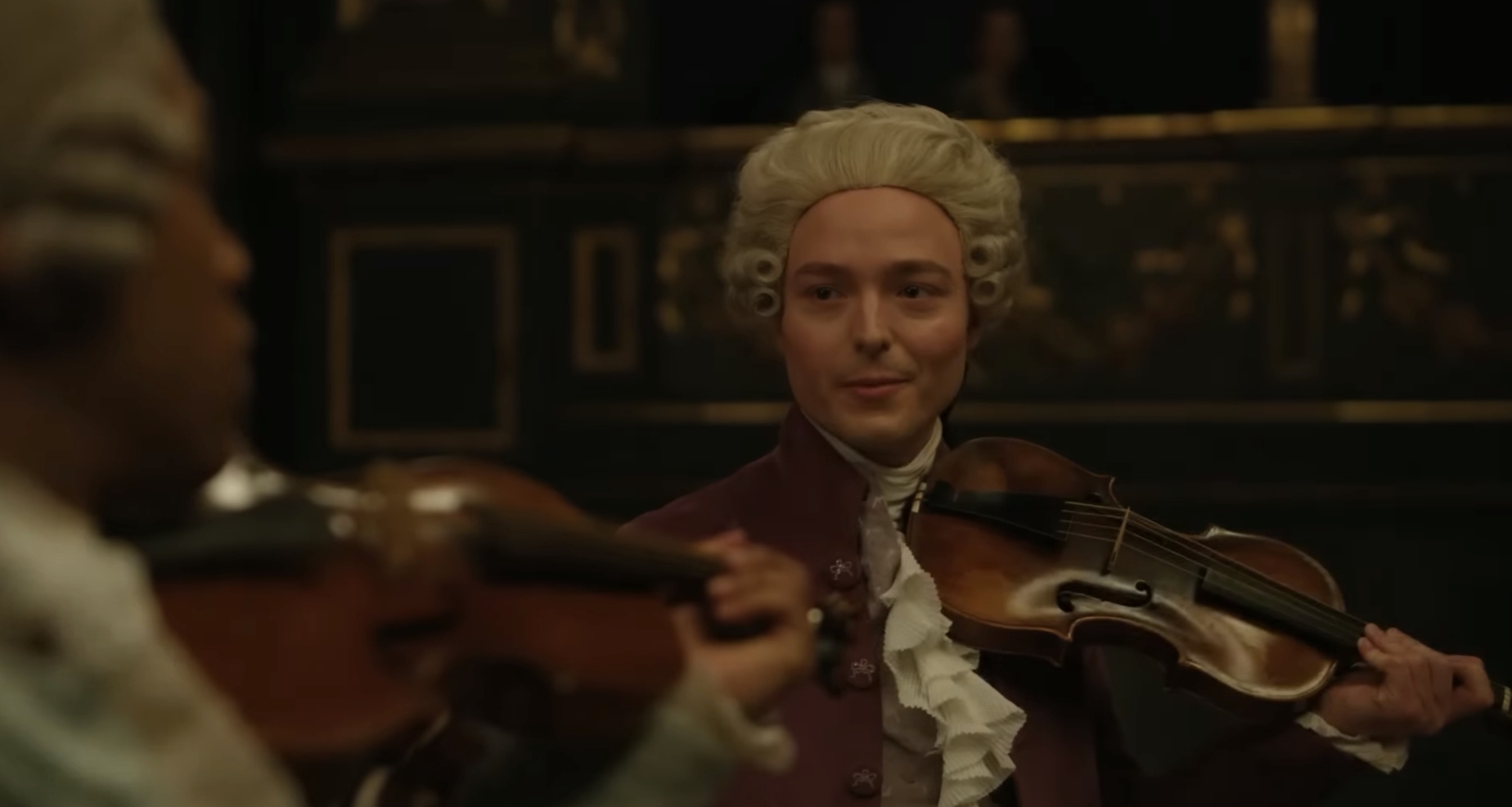 Even so, Chevalier carved a path for himself. As an unparalleled swordsman, he is said to have lost only one match in his life. By 21, he had been anointed the title of Chevalier after becoming an officer in the King's Guard. A skilled fencer and a prodigious violinist, he had acquired enough skills that eclipsed the talent of even maestros. A master of the instrument at 19, even when Chevalier overcame countless obstacles, he was still titled a 'mulatto' and scorned by the French elite. These unrivaled qualities propelled Director Williams and writer Robinson to showcase the historic figure's untold tale.
The movie shows glimpses of Chevalier's excellence and his battle with racism and identity. From being told, "In any other country, a man of your color would not be wearing such fine clothes," to being labeled a "party trick," even his recognition and appreciation by Queen Marie Antoinette doesn't allow him to claim his rightful success and laud. In reality, Chevalier had overcome prejudice and gathered enough merit to compete for the Director of the Paris Opera position.
However, even that position was given to somebody else because of petitions filed by people admonishing his descent and claim to a high post. The movie features his stint in the Revolutionary Army and how he propels the fight forward by funding the army through his concerts. While the movie embellishes his character's ability to work past the systemic tumult that reigned upon him, in reality, Chevalier had to bear an arduous time when he was in the Revolutionary Army, where he was not just dismissed but imprisoned as well.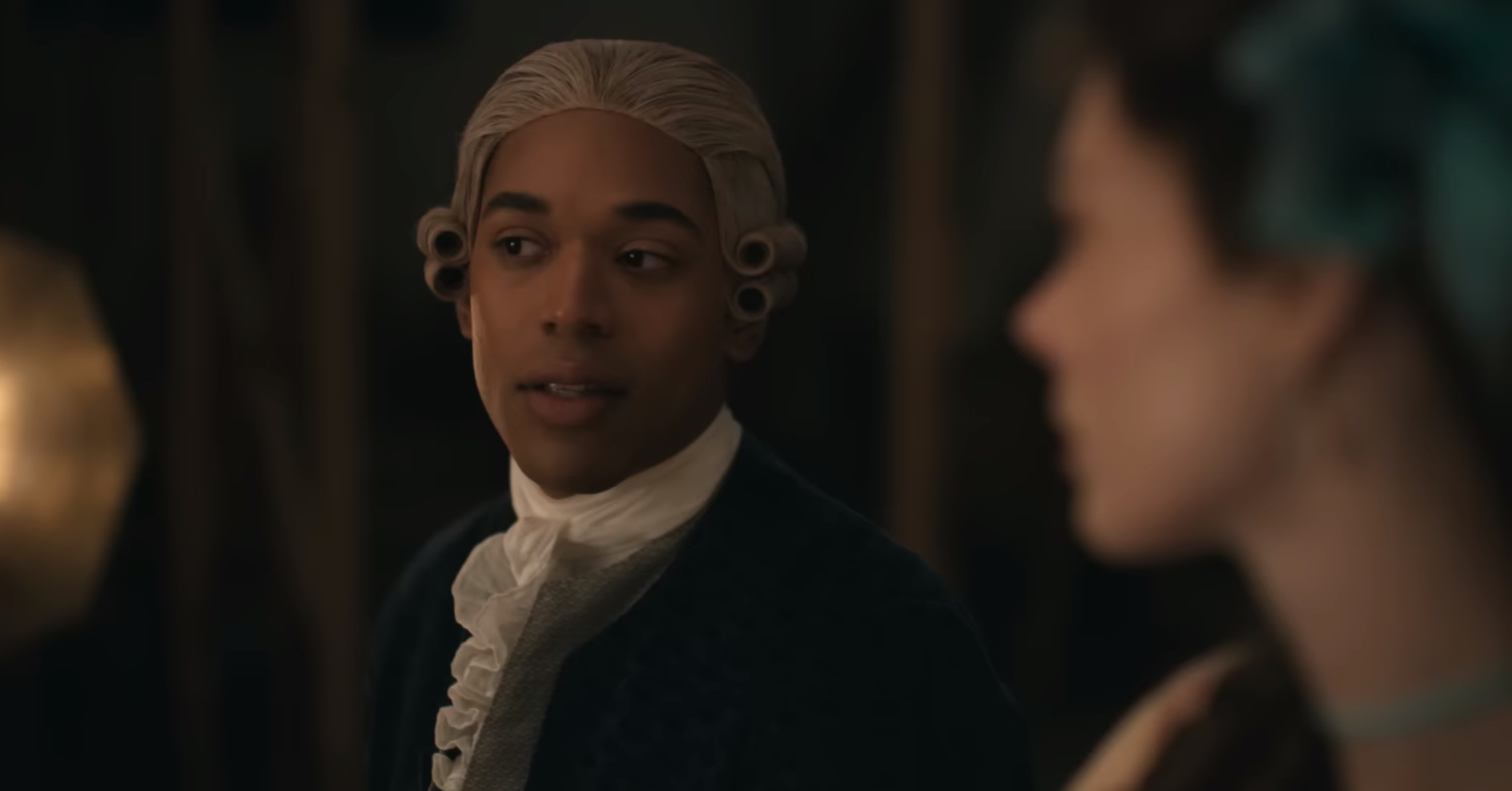 At 51, Chevalier finally became the director of an orchestra, but even such peace was short-lived because he ended up dying two years later, in 1779, due to gangrene. So, even though 'Chevalier' is based upon a true story, it is natural that the writers took some creative liberty to embellish the story and accentuate the narrative for the audience. As such, the biopic drama remains a riveting watch by pointing out the most basic yet forgotten fact, "history has authors."
Read More: Best Historically Accurate Films