The cacophony of school halls, the bustle of classes, the unmissable sound of the bell, and the simple belief that you are safe; are just some of the reverent memories of youth that make school an experience to remember. However, when malicious elements are added into the mix, the simplistic times are naturally marred by the essence of something bad. 'For My Daughter's Honor' showcases how a 14-year-old high school student Amy Dustin becomes Pete Nash's object of affection, and problems naturally follow. Directed by Alan Metzger, it follows the story of young Amy Dustin and her struggle against abuse and indecent intentions.
Alternatively titled 'Indecent Seduction,' the 1996 drama film stars Gary Cole, Nicholle Tom, Mac Davis, and Mary Kay Place and showcases the struggle of a family and a young girl who must navigate her life in the face of travails. From struggling with manipulation, trauma, and systemic inefficiencies, Amy Dustin finds herself wholly on the precipice of rejection and isolation. At a time when cases of student abuse aren't unheard of, it is natural for viewers to wonder whether or not the story of Amy Dustin is based on a true story or not. Luckily, we've got all the answers for you.
Is For My Daughter's Honor a True Story?
Yes, 'For My Daughter's Honor' is based on the story of Brooke Graham. It has been taken from the Texas Monthly report titled 'The Seduction of Jane Doe.' Even the screenplay written by Diana Gould emulates the struggle of actual high-school student Brooke Graham, whose pseudonym Jane Doe was added to federal documents to protect her identity. The story unearths the struggle of 22-year-old Brooke Graham, who was at Taylor High School in Taylor, Texas, at the time and worked part-time in North Austin.
In 1986, at age 14, a young Brooke wasn't unknown to the rumors about her biology teacher and school coach, Lynn Stroud. However, it wasn't long before he closed in on Brooke as a target. As per reports, the freshman was made to befriend the coach's daughter just so she could have an alias for sleeping over at her house and give way to her biology teacher Lynn Stroud's intentions. While young Brooke was aghast at what he made her do, she reportedly failed to voice her concerns because of his manipulation.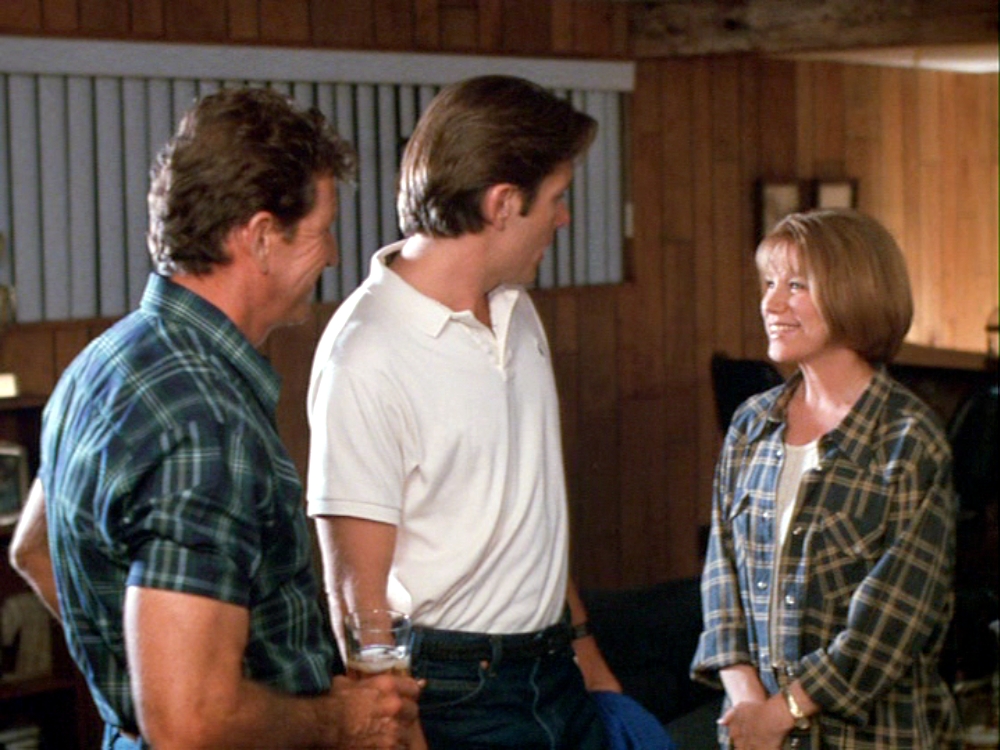 In the film, we see that even rumors and concerned parents couldn't become the reason for Stroud's expulsion. In reality, when her mother, Bridget Graham, uncovered the truth and forced Brooke to reveal the facticity of their relationship and moved to court. In late 1987, Stroud finally pleaded guilty to a charge of sexual assault, only to be sentenced to a six-month prison term and 10 years of probation. An infuriated Bridget Graham didn't just knock on the doors of lawyers but also moved to the Supreme Court to overturn the decision.
What followed was a long legal battle that didn't just question the gross overlooking on the part of the school authorities but also evoked the question of civil rights. 'For My Daughter's Honor' touches upon the extremely sensitive subjects of grooming and molestation that are easily overlooked by countless. The issues that begin with simple compliments such as "you're special" and "you have a shoulder to cry on" all set the stage for traps that young children easily latch onto.
However, the narrative does not just focus on the naivety of a young student. Instead, it showcases how people in positions of authority retain the power to change the narrative in order to suit their needs. In the movie, when Amy decides to speak to a fellow classmate or go dancing with a friend from her school at the local fair, her coach Pete Nash ends up using these instances of "betrayal" to coax her into doing things she does not want to do. From feeding her false affirmations that hint at a possible future, the movie focuses on topics we normally brush under the rug.
In her interview, Brooke Graham confided how authorities rubbed their hands off the matter; citing their inability to systemic procedures. As seen in the movie, these instances naturally give way to an environment where children could be exposed to ensnaring traps. It is, as such, no surprise that Amy Dustin, despite consulting the matter with her friends and trying to break the affair, is met with more pressure from her abuser and little help to turn to.
Consequently, 'For My Daughter's Honor,' based on the harrowing ordeal Brooke Graham had to undergo, points out the problems that exist at several levels. The movie focuses on a timeless issue that persists. So, even though the movie has been inspired by the real life of Brooke Graham, the writer has taken creative liberties and embellished certain facets of the movie to accentuate the storyline.
Read More: Best Movies About the Complexity of Women