HBO's 'Reality' is a drama film that follows the story of Reality Winner, whose life is changed after an unexpected visit from the FBI. Two officers interrogate her while her house is searched concerning the leak of a highly classified document. Co-written and directed by Tina Satter, the film evokes a sense of urgency as the officers try to get the truth out of Reality while she tries to stay calm and answer the questions in a way that won't land her in prison. The realistic nature of the interrogation and the setting of the story might make you wonder if it's based on a true story. Here's everything you need to know about the incident that inspired it.
Is Reality a True Story?
Yes, 'Reality' is based on the true story of Reality Winner, an NSA translator who was found guilty of leaking classified documents regarding Russian interference in the 2016 presidential election to a news outlet called The Intercept. The dialogues in the movie are taken verbatim from the transcript of the actual interrogation of Winner, which took place at her home, following which she was arrested and tried under the Espionage Act. The transcript was previously adapted into a play called 'Is This A Room' by Tina Satter, who co-wrote the screenplay for the film with James Paul Dallas.
The incident portrayed in the film took place on June 3, 2017, when a 25-year-old Reality Winner returned from grocery shopping to her home in Augusta, Georgia. She found two FBI agents waiting for her, who told her they had a search warrant for her home. She was later interviewed in a room in her house where she was accused of mishandling classified information. She eventually confessed to printing and smuggling the document from the NSA facility where she worked.
Reality mailed the document, which contained information about "Russian military intelligence cyberattacks on local election officials and American voting software ahead of the 2016 election," to The Intercept. In August 2018, she received a sentence of five years and three months, the longest prison sentence received by a person for the unauthorized release of classified information to a media outlet. She was released from prison on June 2, 2021, and now lives in Texas. She is on probation until November 2024, is not allowed to travel out of southern Texas, has to report any interaction with the media, and has to adhere to a night curfew.
She talked about the reasons behind her actions and how it has impacted her life in an interview with 60 Minutes correspondent Scott Pelley. She wanted to "set the record straight" and said that she is not a traitor or a spy, which is what she was tried as. She admitted that her decision to leak the document came during a highly politically charged time in 2017 when she felt that "the truth wasn't true anymore." She knew it was her duty to protect the classified material she was given access to, but she had "pledged to service the American people," she couldn't sit back and watch as "the public was being lied to."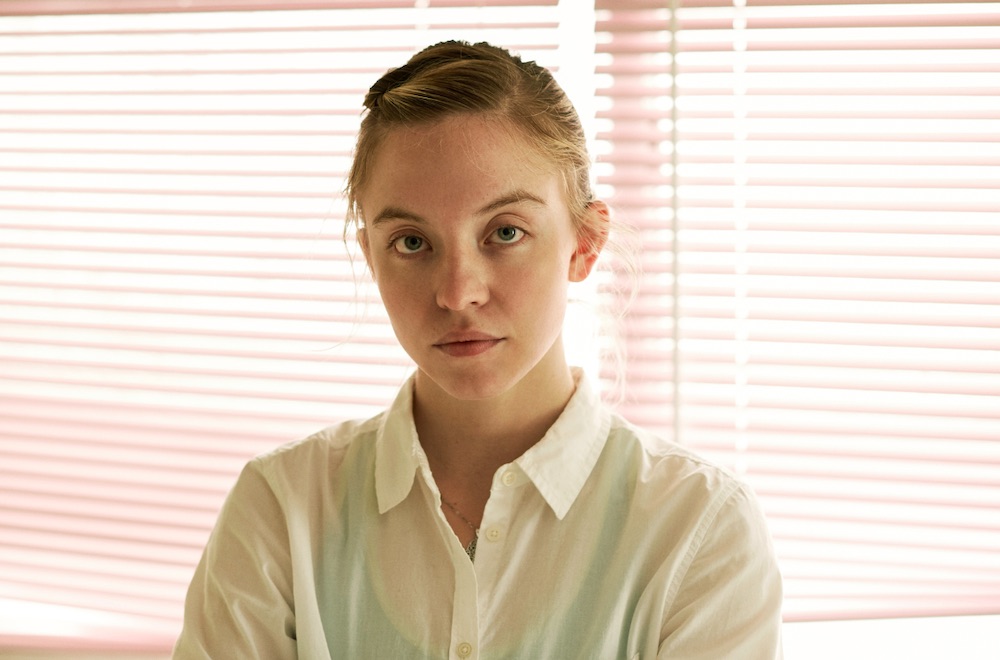 When Tina Satter came across Winner's story, she was fascinated by it. "I had heard the name and maybe seen the mugshot in the paper, but I couldn't even tell you what that person had done," the writer-director said. She came upon an article about Winner in December 2017, which led her to the transcript of the interrogation. She was captivated by the way the transcript unfolded everything.
"It listed participants as if it was a play, like characters, and it said 'verbatim transcription' at the top in big letters, like it was a title. I was clicking through it like it was a page-turner," Satter said. She first adapted the transcript for her play, 'Is This A Room,' which she described as "a really stark set: four actors step onto the stage and just do that whole conversation." She then turned it into a film for HBO, sticking to the transcript while incorporating the elements that couldn't be explored in the play, like the redacted parts of the transcript.
Many things about the story caught Satter's attention, but at its heart, she realized that it was about a young woman concerned with the future of her country. "I was like, Oh, my God, this is an American millennial who actually cares about our country. And a lot of complicated things unfolded in how she cares, but I believe it's because she cared. I was so out of touch with that feeling, you know? I'm cynical, art-making New Yorker who's like, 'Oh, it's so humiliating to be from the United States.' And this person thought, No, our country can be better," Satter added. To do justice to Winner's story, Satter decided not to change a single dialogue from the transcript and present it as is to the audience.
Read More: Inspirational Movies Based on True Stories