The drama series 'Last Tango in Halifax' exemplifies the saying "age is just a number." Alan and Celia were childhood sweethearts who lost touch as life happened. But now, the two, who are now in their seventies, connect with each other on Facebook, and their love is rekindled. This beautiful story that celebrates falling in love no matter what the age has amassed a dedicated fan base everywhere. So, a question naturally arises— is the show inspired by real-life events?
Is Last Tango in Halifax Based on a True Story?
Yes! Last Tango in Halifax is based on true story. Sally Wainwright, who is the head writer of the show, actually sought inspiration from her own mother's love life, Dorothy Walker. Sally said, "It was based on what happened to my mum. She got married again at 75 to this guy. My dad died and my sister put her on Friends Reunited and she got in touch with two people from her class – she was 73 at this point. Alec Walker got in touch with her and they meet up and had tea – and it turned out that he always had a bit of a crush on her when they were at school."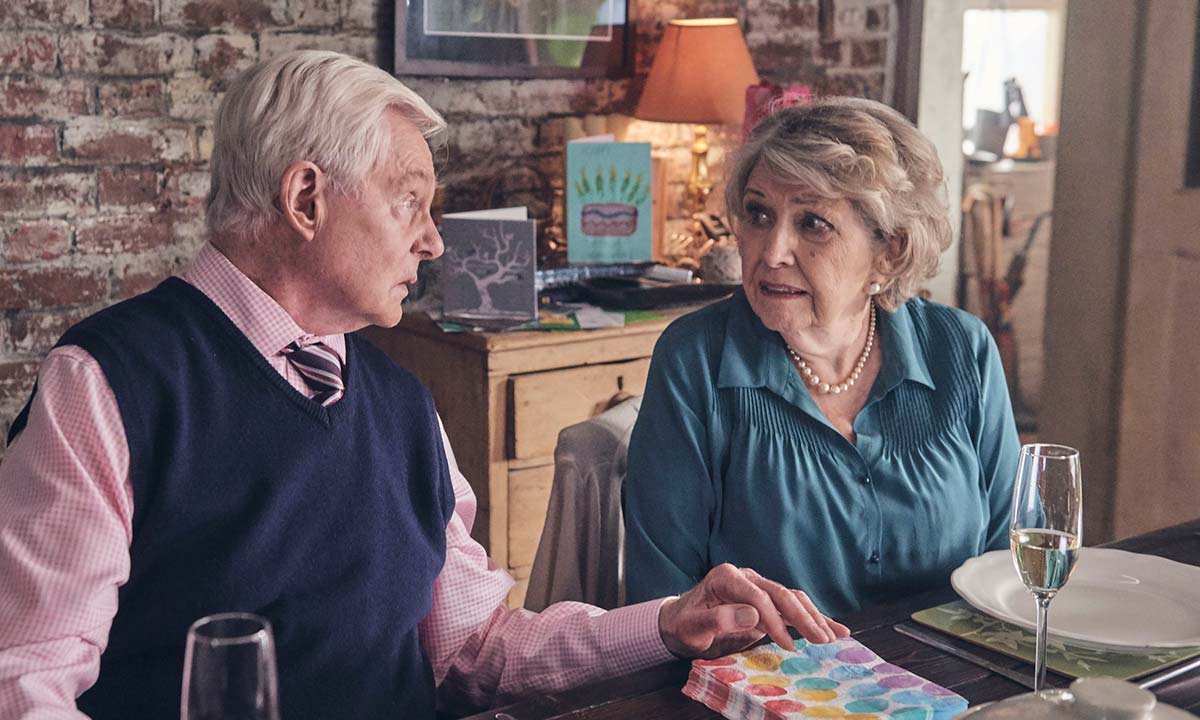 Dorothy had quite an unhappy marriage with her womanizing first husband, but she eventually found love in Alec, a boy she knew from her schooling days at Elland Grammar School back in the 40s. She said, "We'd known each other since we were in our prams really, because our mums were friends. You know how it is, girls seem to mature faster than boys, and he seemed very young in some ways. I would have gone out with him if he'd asked me, but he didn't. He didn't seem bothered with girls at all."
But fate had different plans for the two of them after school. Alec moved to Harrogate after he applied to join the Civil Services, and Dorothy met her then-future husband when she was just 20 years old at her local church. She wed Harry Wainwright in 1951, and the couple had two kids— Diane and Sally. Harry worked his way up to the position of a lecturer at a teacher training college, whereas Dorothy jumbled her responsibilities as a housewife with a part-time secretary job.
Sally's mother recalled that while the first 10 years of their marriage were happy, eventually, Harry had affairs with multiple women. Since she did not have any money of her own and did not want to abandon her daughters, she stayed married to him. But she was miserable, and said, "I would say to myself: "This is rubbish." But I did insist on one thing, that we move away, away from all these women, and so after he retired we moved to a village in Wales. It was lovely there and I was happier, but our marriage was never the same."
In 2001, just before their 50th anniversary, Harry passed away. He was also suffering from Alzheimer's disease at the time. On the other hand, Alec and his wife, Betty, were happily married for 42 years after tying the knot in 1955. The couple had a son and a daughter. Alec became a widow in 1997.
Later, in 2003, Diane signed her mum on Friends Reunited, which is where she eventually reconnected with Alec. The two resided in neighboring counties and so decided to meet up. Dorothy said this about their first encounter— "When we started chatting, it seemed as though there hadn't been that gap. We'd just picked up from when we were at school. We lost track of time and we talked so much that when we finally got to the restaurant, they'd stopped serving lunch. We liked each other right away."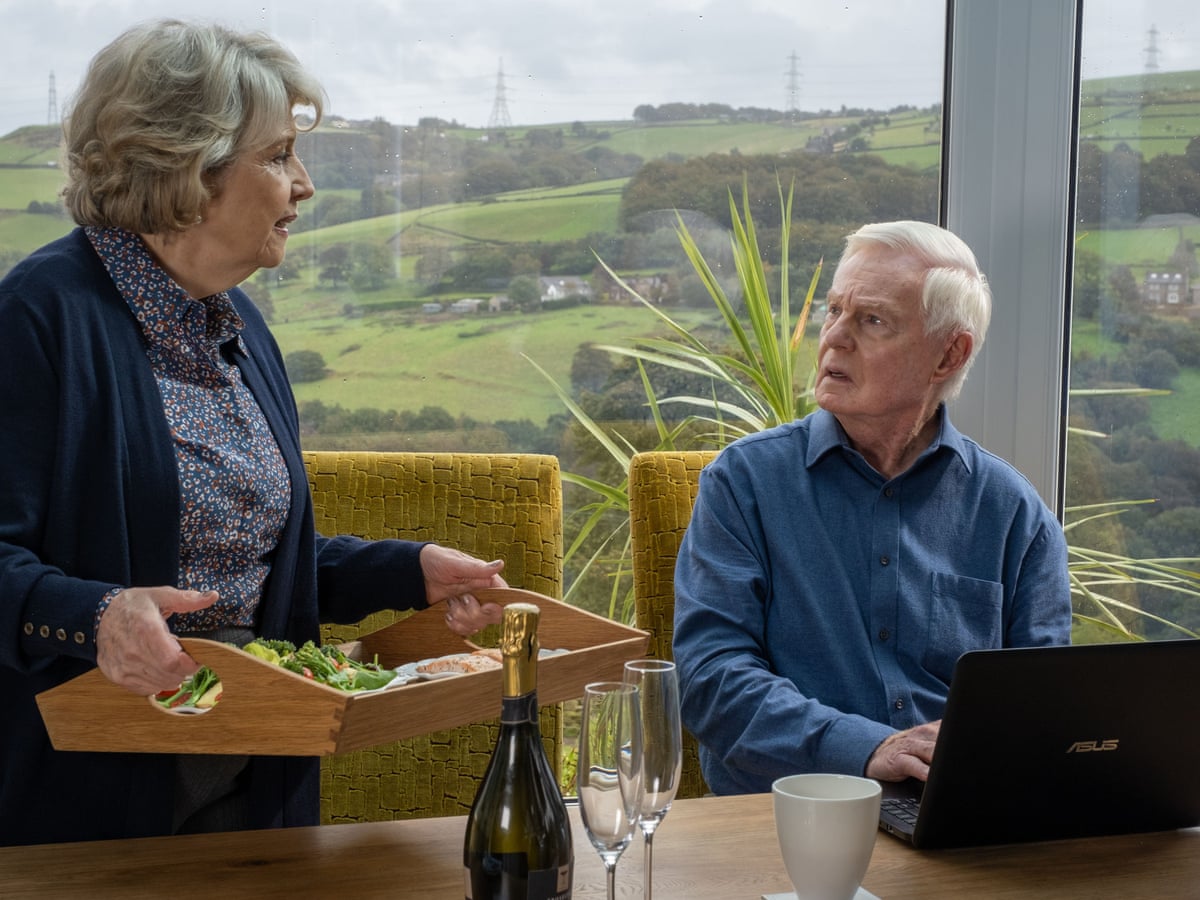 It took the couple six months to be able to admit their feelings and officially call each other partners, but even their children supported them wholeheartedly! Alec moved in with Dorothy and soon, the two tied the knot on June 4, 2005. The next year, they moved to Bridlington. The couple was very happy and cherished every moment with each other.
This is why Alec's passing in 2009 came as such a shock to Dorothy. Her husband had health issues and eventually succumbed to it. She recalled, "It was a terrible, terrible shock. I knew that Alec had heart problems, but he just took his pills — washed down with a glass of wine — and got on with life." However, she fondly looked back on all the time she did get with Alec in the first place, and even encouraged other people in her position to just go for it!
Today, Dorothy, unfortunately, suffers from dementia, but she did watch the show, and Sally reported— "She was thrilled about it. She loved Celia. Like Celia, Mum called a spade a spade. But she was so proud of Last Tango because it was such a beautiful story and she felt, like I did, that falling in love at 75 was something to be celebrated."
Read More: Where is Last Tango in Halifax Filmed?