Showtime's documentary series 'Catching Lightning' revolves around "Lightning" Lee Murray, who became a star in the English MMA circles in no time after his debut in 1999. After making a mark in his home country, Lee went to the United States and even made his debut in the UFC within five years of his MMA debut. His life, however, got turned around due to his involvement in the Securitas depot robbery as one of the robbers. Although his life as a fighter and robber has been the center of immense media attention, his personal life is mostly hidden from the same. Intrigued by it, we have found out whether he is married. Here are our findings!
Is "Lightning" Lee Murray Married? Who is His Wife?
Yes, "Lightning" Lee Murray is married. Lee's first marriage was with Siobhan Rowlings, who studied at Foxfield Primary School as a three-year junior of the former. They had their first child together, Lilly Jane, in December 1998. They both married on November 24, 2000, around a year and a half after Lee's MMA debut. When Lee ran away to Morocco after the Securitas depot robbery, Siobhan went to the North African country to see him. The British authorities followed her to eventually capture the robber by joining hands with Moroccan authorities.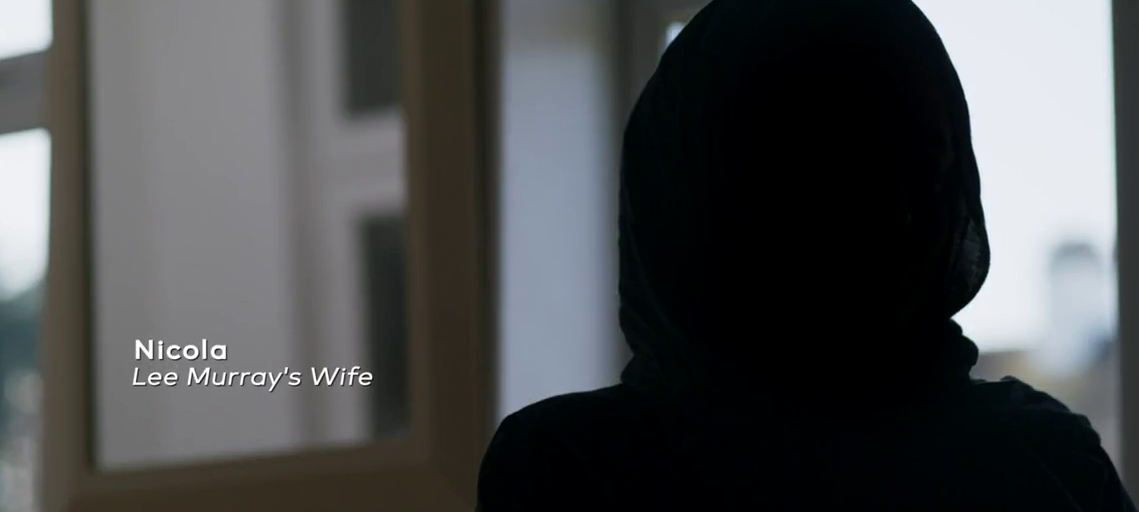 The couple then got separated in the late 2000s while Lee was imprisoned in Morocco. Lee then married Nicola when he was serving a 25-year sentence in Morocco. Lee and Nicola were friends while the former was competing in MMA events. She knew about the fighter's confrontations with the police officers and even witnessed "two or three" such occurrences first-hand. They got closer again after Lee's separation from Siobhan. In Nicola's view, "people were falling away" from his life, as per her interview in 'Catching Lightning.'
"The more we spoke, we just naturally fell in love. It just, like, evolved. It just naturally… it just happened," Nicola added about how they got together. They eventually married and had a son named Lorenzo while he was in prison. Even in prison, Lee has tried his best to have a positive attitude to life. "I always say [to him], 'Why did you do that? It's so stupid. It's the stupidest thing.' And he [Lee] will say, 'If I didn't do this [the robbery], me and you wouldn't be together,'" Nicola said in the same interview.
She added, "Like, you know, so, there are some positives there and you have to take the positives where you can and make the most of it, I guess." Nicola has always maintained a distance from the spotlight and media attention her husband has gotten over the years. The interview she gave to the crew behind 'Catching Lightning' was the first one in her life. Even in the same interview, she appeared with her face covered due to privacy reasons.
"I feel like when a lie goes unchecked so long, you know, it gets – it just keeps going. Arms and legs keep getting added to the story. And I feel like it's time to set the record straight and people need to know the truth," Nicola added about the reason behind giving the interview for the series. In her interview, she makes it clear that Lee neither was the mastermind behind the robbery nor the supervillain in the real-life story. Although Nicola acknowledges her husband committed a serious crime, she also believes that her husband deserves a second chance at life.
Both Lee and Nicola are expecting the former's release from prison, which is expected to happen in 2035. "In prison, you get to see what's important in life. In that time, I have had my youngest son Lorenzo and also, I have got my wife Nicola and I wouldn't change them for the world," Lee said about his wife, as per 'Catching Lightning.' Nicola is continuing her wait to reunite with her husband along with their son. "I will 100% wait. There is no shadow of a doubt that I will wait every year of the next twelve years. If I have to, I will," Nicola added.