Netflix's 'Rough Diamonds' is a Belgian crime drama series that follows the story of the Wolfson family. After Yanki, the youngest Wolfson sibling, dies by suicide, his estranged brother, Noah, returns home after fifteen years. Noah discovers that Yanki had been in debt to some very dangerous people and that the family business that Yanki ran with Eli and Adina, his other siblings, is going through a tough time.
Co-created by Israelis Rotem Shamir and Yuval Yefet, the show weaves an intricate plot where the protagonist drowns deeper and deeper into the criminal world related to diamonds and drugs. The story presents a realistic portrayal of a dysfunctional family that is barely held together. If the show makes you wonder whether it is based not real family and real events, then here's what you should know. SPOILERS AHEAD
Is Rough Diamonds a True Story?
No, 'Rough Diamonds' is not based on true events. However, it is inspired by the real diamond district in Antwerp, Belgium, and focuses on the life of a Hasidic Jewish community. Producer Pieter Van Huyck revealed that the show was in the works for six years. "Our team wanted to create a show about these two unique things we have in Antwerp; the world center of the diamond trade and the Chasidic community who are at the heart of it. Jews have been migrating to Belgium for 500 years, and they were not allowed to do certain jobs, so they started their own businesses with diamonds, and it turned out they were talented at this and became very successful," he said.
Antwerp's diamond quarter is known for being the hub of all things diamond-related, with most rough diamonds in the world passing through it. The Jewish community has been an inextricable part of it. They dominated the market for a long time, but the district has seen the emergence of new parties in recent years. The show acknowledges this and embeds it into the plot.
Because Jewishness is such an important part of the story, the filmmakers wanted to get all the details right when portraying Jewish culture and rituals on the screen. "We're not from an ultra-Orthodox background, and we're not from Belgian backgrounds, so it's one of those projects where you know it's going to be a long way to develop and write it. Because you have to kind of submerge yourself in this world to learn about it – and to have a lot of advisers and translators," co-creator Yuval Yefet said.
While many actors in the show are Jewish, some, including the central trio of the Wolfson siblings, are played by non-Jewish actors who had to learn Yiddish and be coached in the Jewish way of living. "[The coaches] trained them to speak Yiddish; they were on set checking if everything was right. They read the scripts many, many times, and they were even in post-production to make sure everything was pronounced right; if not, we re-recorded the dialogue. Coaching bibles were written for the actors so they could learn not only about the language but how to incorporate it into their physical behavior – what to touch, what not to touch, how to pray, how to put on your hat," Van Huyck said.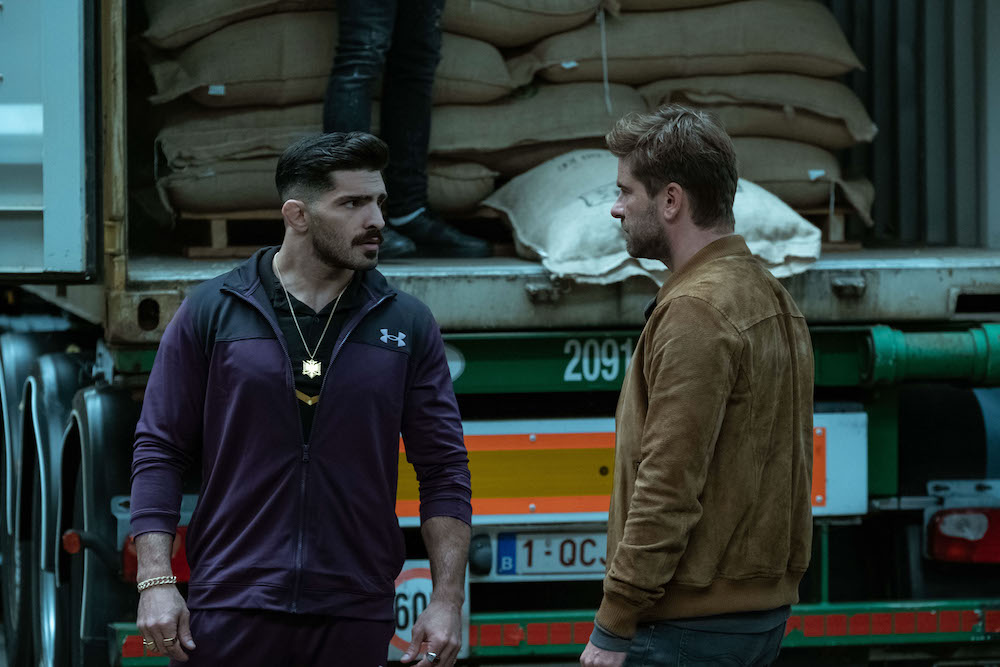 Talking about the criminal side of the story, the producer said it wasn't difficult to create a sub-plot to keep the story going. "Where there is money, there are criminals and fraud," he said. The team researched several things before making the connections between the diamonds, the drugs, and the mob connection to deliver a story that has many things going on simultaneously. "Diamonds are special because they are so easy to move around. Antwerp has diamonds, a big port, and that also means it's the entrance gateway for the cocaine industry into Europe," Van Huyck added.
Even though crime pushes the events of the story, its heart lies in the family dynamics, focusing on how far a person is ready to go to protect their family. "This show is about family; it's about obligation, it's about loyalty. It's not at all a show about people that have lost their morals or have lost their ways, in that sense. There's a very strong sense for all the characters… about what their ideals are, and how much they respect the history, their parents, their legacy," Rotem Shamir said. Considering all this, we can say that 'Rough Diamonds' is fictional. Still, the creators of the series have kept it grounded and realistic to deliver a captivating tale to the audience.
Read More: Where is Netflix's Rough Diamonds Filmed?