Hulu's 'Secret Chef' is a competitive cooking show with an exciting twist. Like any other cooking show, 'Secret Chef' brings together professional chefs, home cooks, and Instagram chefs before having them face off against each other in a series of challenges. However, herein lies the catch as the show has no judges, and each chef is tasked with rating each other's performances. Still, to maintain anonymity, the show provides each chef with a secret alias, and after periodic eliminations, the last chef standing gets to go home with $100,000. Keeping the show's unorthodox premise in mind, we cannot blame fans if they raise questions about its authenticity. Well, let's delve into the details and find out if 'Secret Chef' is scripted or real, shall we?
Is Secret Chef Real or Fake?
When announcing the show, Hulu presented 'Secret Chef' as an unscripted show, and we found no evidence that hints otherwise. Readers should note that a show must do away with pre-written and pre-planned scripts if it is to be considered unscripted. On top of it, while none of the actions can be rehearsed and enacted in front of the camera, the show is expected to have zero pre-determined results. On top of it, an authentic show also allows its cast members to act as they please during filming, as spontaneity is given preference over perfection.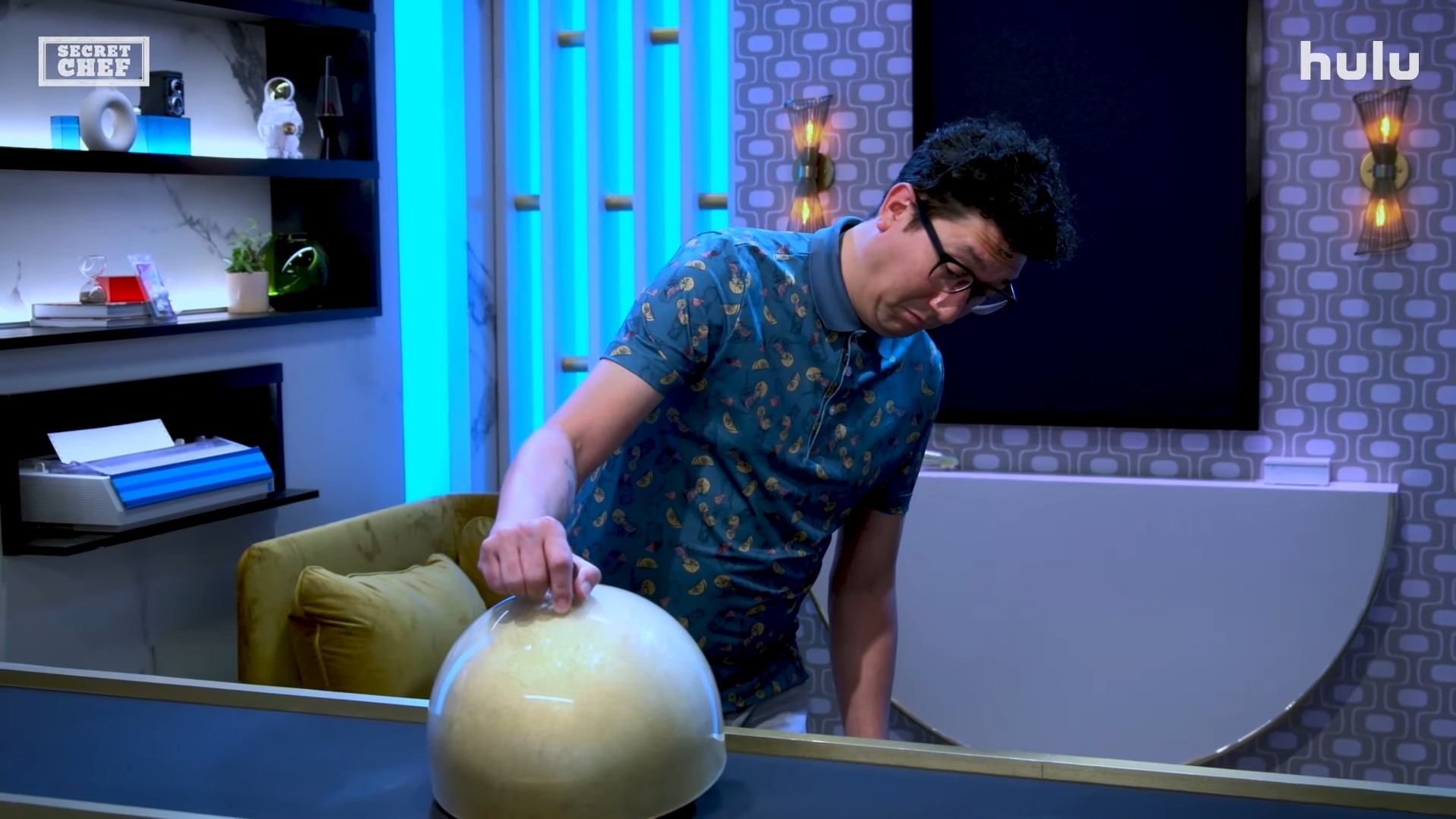 Likewise, 'Secret Chef' passes its first authenticity check as the participants are not paid actors but actual real-world chefs. Although the chefs have varying experiences and are even put through a thorough background check by the production team, they come onto the show intending to compete against other like-minded experts and even put on authentic performances throughout the show's runtime. Moreover, it is apparent that none of the contestants have any idea about what they might face on the show, as the cameras often get to capture their raw emotions and expressions once a specific challenge is revealed.
Meanwhile, we can confirm that none of the results are pre-determined, as the contestants are supposed to judge each other's dishes from behind a veil of anonymity. This anonymity is maintained by secret aliases, and since the chefs are kept in the dark about their competitor's codenames, the question of judgment bias does not come into the picture. Besides, like most authentic competitive shows, there are no redos, and the cameras rarely hide anything from the audience as we often get to see immensely experienced chefs make minor mistakes, which have a direct effect on the final outcome.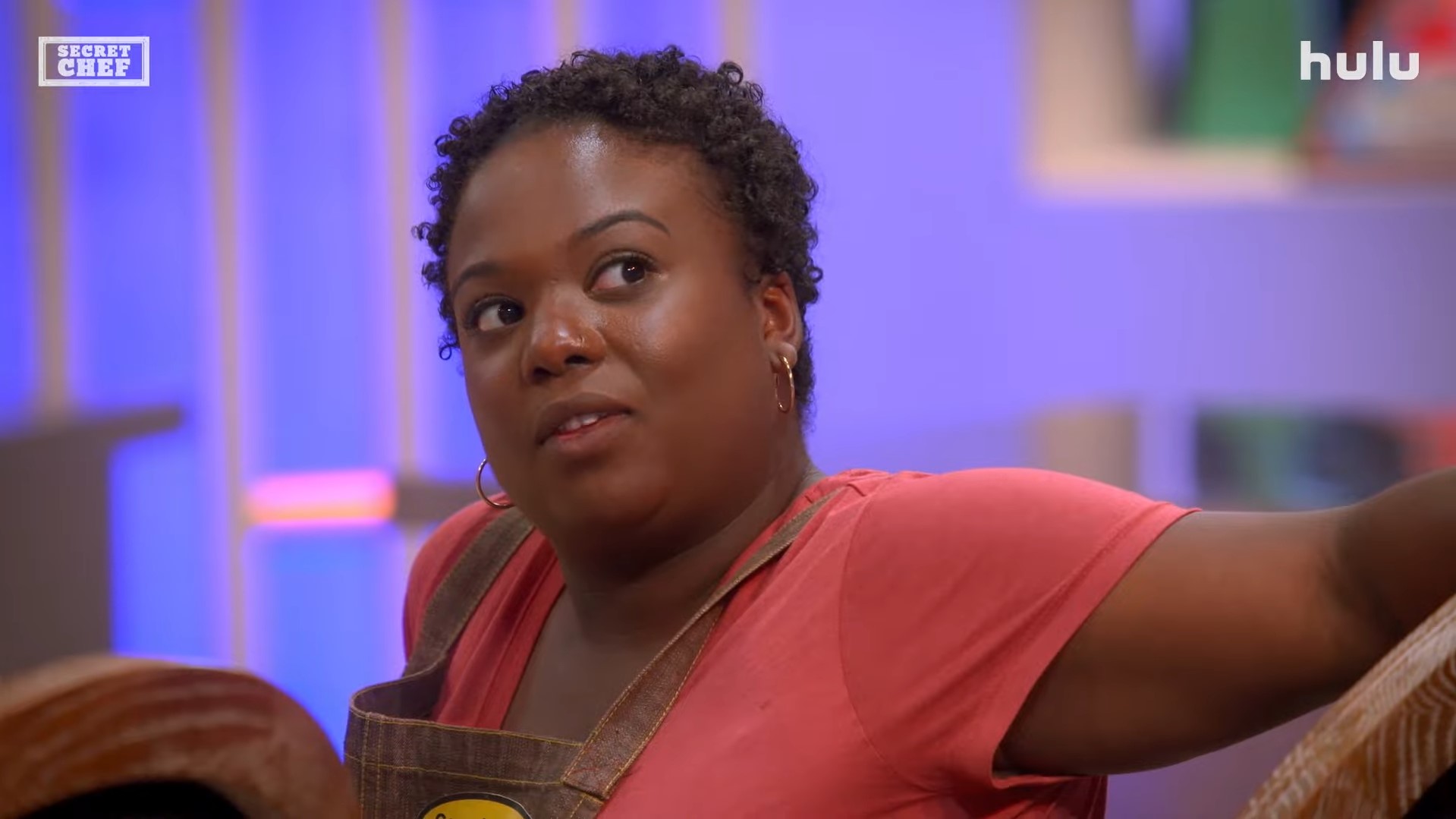 That being said, even though an ideal scenario in an unscripted show requires the production teams to behave like a silent spectator during filming, readers must understand that a network only greenlights a production if it is profitable. Moreover, profits increase exponentially with an increase in viewership, which is why producers have the freedom to make changes in order to make the narrative more gripping. However, these changes are mostly done through minor edits during post-processing and have a negligible effect on the authenticity of the show. Thus, despite such edits, we can effectively confirm that 'Secret Chef' is as unscripted as a reality show can be.
Read More: Where is Hulu's Secret Chef Filmed?