'Ugly Betty' is a comedy-drama series that has ruled the hearts of several fans worldwide ever since it first premiered in 2006. Developed by Silvio Horta, it follows naive and chirpy Betty Suarez, who gets a job at a prestigious fashion magazine. However, given her lack of dressing sense and unconventional appearance that apparently doesn't fit social norms, her colleagues often mock and underestimate her. Despite all the ridicule and demotivation, Betty remains confident and gradually makes a name for herself in the New York fashion scene.
Featuring a talented cast list, including America Ferrera, Eric Mabius, Vanessa Williams, and Michael Urie, the comedy show presents a realistic picture of a young woman trying to build a successful life in the fashion industry amidst battling regressive social standards. Besides the characters being quite relatable, the audience also connects with several relevant themes like breaking stereotypes, self-acceptance, and prioritizing what lies inside. Naturally, Betty's girl-next-door adventures make one wonder if 'Ugly Betty' has anything to do with real-life incidents. Well, let's dive in and find out the same, shall we?
Is Ugly Betty a True Story?
'Ugly Betty' is partially inspired by actual events and people. It is an adaptation of the popular and beloved Colombian telenovela, 'Yo soy Betty, la fea,' which aired from 1999 to 2001. Created by the late Fernando Gaitán, it almost has the same premise, except that Betty works at a clothing manufacturing company than a fashion magazine. Gaitán wrote the original show's story with Liliana Hernández penning the script, and the show became an instant success on Colombian television. Such was its fame that it led to a sequel and numerous remakes, including 'Ugly Betty.'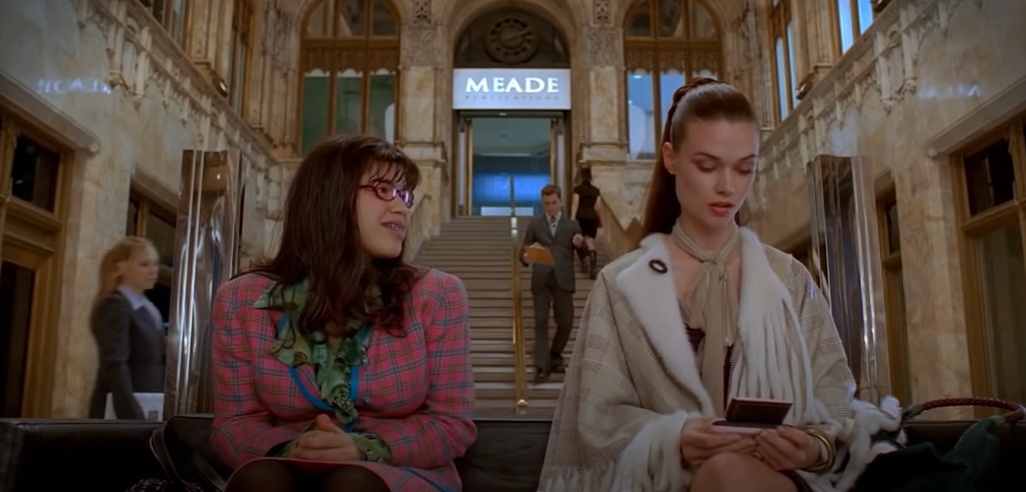 Though the show may not depict actual events, Gaitán likely used his real-life observations when writing the story. As such, the narrative and the protagonist's struggles are a commentary on modern society, wherein sadly, outer appearances are prioritized over a person's skills and inner qualities. According to various surveys, many people face discrimination at the workplace due to their height, weight, or level of attractiveness. This affects their self-worth and causes an unhealthy disparity at work.
Although 'Ugly Betty' is primarily inspired by the original Colombian show, the late screenwriter Silvio Horta did draw from his own life while adapting the show for the US audience. For instance, he shared in an interview that he partially based the character of Betty's nephew Justin on his experiences as a gay teenager raised by a single parent. Moreover, Betty's sister, Hilda, is loosely inspired by Horta's sister. The screenwriter divulged that while writing the story, he tried taking bits and pieces from his own childhood and incorporating them into the narrative.
In a 2007 interview with the Paley Center for Media, Horta elaborated, "I really just looked into my past, how I grew up with telenovelas and growing up being first generation Cuban American and … that's the way I found in." He also shared that, like the numerous fans worldwide, he found the concept of 'Yo soy Betty, la fea' appealing. Horta related to the story of a person who is shunned for their appearance but achieves her goals through determination, spirit, and intelligence, and believed it was worth sharing with a larger audience.
Like Betty's predicament on the show, many movies have touched upon the subject of a person being bullied constantly for their appearance, compelling them to undergo extreme transformations for validation. Although this may be an unhealthy trend, it justifies the shallowness of society and how it needs to be changed — allowing a person to thrive on their merit and good behavior than how they look. Thus, while 'Ugly Betty' may not be based on a real person, Silvio Horta has successfully used bits of his own life to tell an authentic and compelling tale, further brought alive by the convincing performances of the cast members.
Read More: Funny Shows on Netflix