Prime Video's 'Wilderness' is a thriller series that follows the story of Liv and Will. They'd been happily married and in love until Liv discovered that Will had been cheating on her. At first, Liv tries to make peace with Will and move on, forgetting about his trespasses and giving him a chance to show her that he really does love her. However, once she starts pulling at the thread, more of his transgressions come to light, and Liv has no choice but to exact revenge.
Directed by So Yong Kim, the show focuses on Liv's elaborate plan to murder her husband in the most unassuming way possible. Over the course of six episodes, the story weaves a complicated web of secrets and lies. If you are wondering whether this story has any truth and any connection to real life, here's what you need to know.
Is Wilderness a True Story?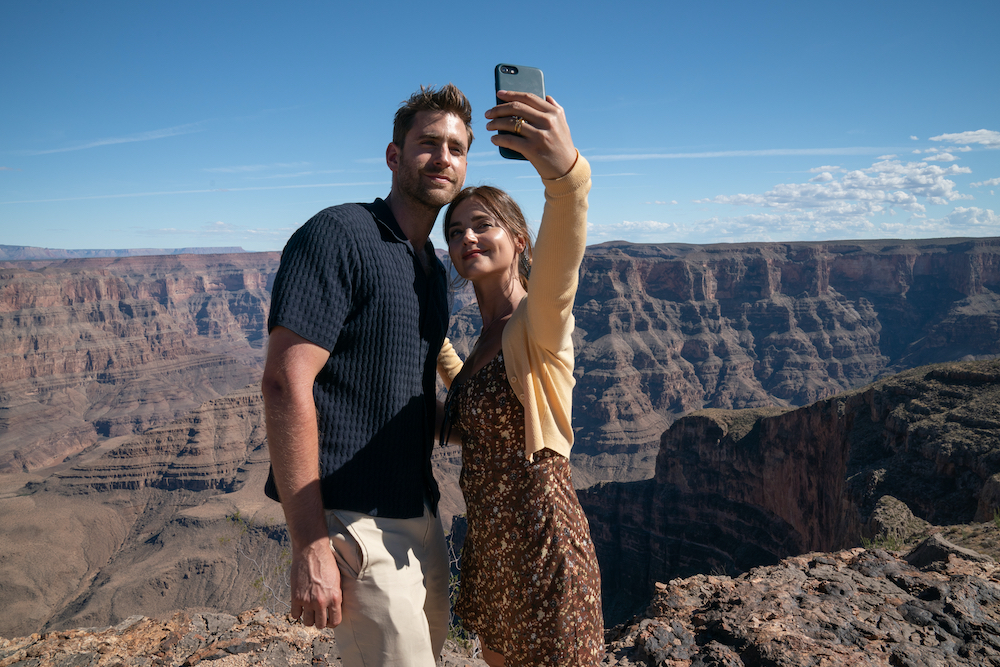 'Wilderness' is based on the novel of the same name by B.E. Jones, adapted for screen by Marnie Dickens. The fictional story was concocted by Jones following a road trip with her husband. She revealed that she had been on a similar route with her husband, covering Monument Valley, the Grand Canyon, and Yosemite, which also feature in the novel, alongside Pen-y-Fan, Tintern Abbey, and the Boathouse in Laugharne, among others.
Jones said she'd been "overwhelmed by the vastness, the capacity for one wrong turn to get you into danger out there" while standing on Yosemite Point. This was when she noticed a couple at a distance who were arguing with each other and very near the edge. Because they were too far away to be heard clearly, Jones started to wonder why they might be fighting. "I was immediately thinking, 'I wonder what that's about' and 'what a place to be having your fall out, right by this sheer drop,'" the author said.
Once the idea was planted into Jones' mind, she started looking at it from the practical point of view, which is where her experience in journalism came in handy. She'd worked in "local newspapers, with the Western Mail in Cardiff, and then with the BBC for a short while" and then worked with the police press office in Bridgend for a decade. This gave her first-hand experience and insights into the criminal justice system, and she realized that most of the crimes were not some intricately pre-planned deeds.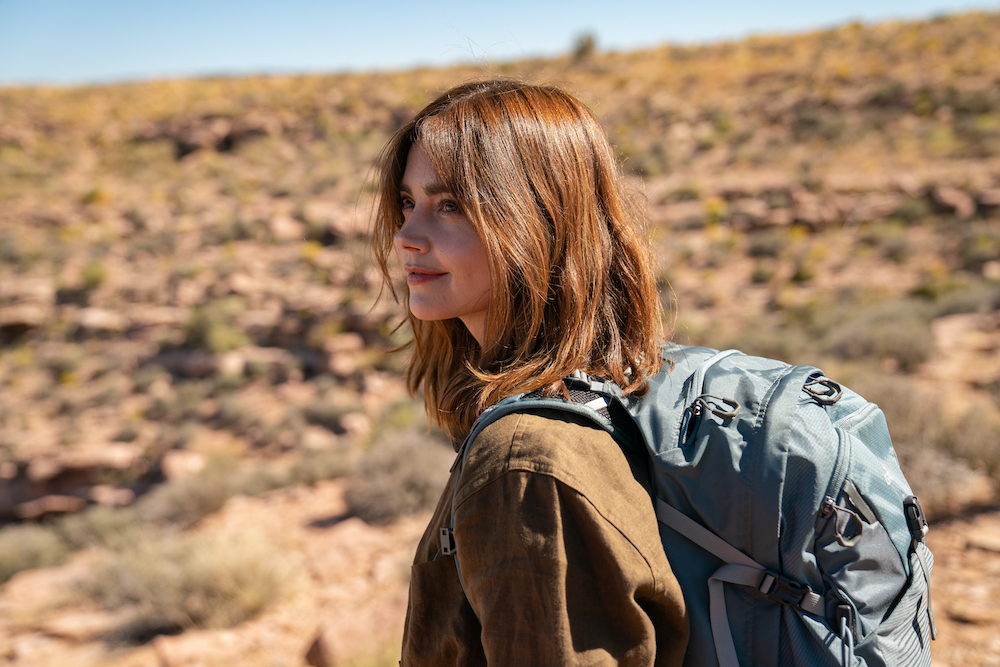 "You get to see that the majority of people are not out there with the will to commit terrible acts. They tend to get pushed through motivations we all recognize: money problems, jealousy, and desire. There's always that line where somebody who's never committed a crime before will commit one, and that's what's fascinating to me," Jones said. So, instead of writing about "serial killers plotting dastardly deeds," she turned her attention towards "ordinary people that are just on the edge."
Jones used her knowledge about the cases she'd come across during her work with the police and infused 'Wilderness' with it to make the story as realistic and believable as possible. Apart from the tension between the characters and the question of whether and how Liv would kill her husband, Jones also focused on making Liv an empathetic character. She didn't want the audience to see him as some psychopath who had suddenly decided to murder a loved one. Liv is mad, bad, and dangerous to know. I'm aware of that, but I hope she's sympathetic too, or at least empathetic…It's the tipping point that interests me," Jones said,
Some changes have been made in bringing the story to the screen, but overall, the show remains faithful to Jones' work. With all this in mind, it is clear that 'Wilderness' is not based on a true story. However, the book's author and the show's creators have tried to make it look and feel as realistic as possible, especially for the characters, allowing the audience to feel some semblance of empathy with them, even if their actions paint them as bad people.
Read More: Best Road Trip Movies