Isekai anime despite its overused tropes continues to become one of the most popular genres of anime. Interestingly, some of the most popular shows like 'Re: Zero – Starting Life In Another World,' 'Mushoku Tensei: Jobless Reincarnation,' 'Log Horizon,' and 'No Game No Life' are all unsurprisingly isekai. So it is no surprise that Netflix has also added shows from the genre to its ever-growing catalog. However, instead of using a strict definition of the genre, we have also included anime that somewhat reflects the themes of the isekai series to make the list a bit more unique and exciting. You can watch all these shows on Netflix and we have also provided a link at the end of each recommendation.
11. One Piece (1999)
Monkey D. Luffy is a young and carefree pirate who has big dreams despite being just a naive teenager with little experience. He wants to pursue the coveted One Piece treasure so that he can earn the King of the Pirates title and fulfill a promise he once made to someone special. But in order to achieve such an ambitious goal, he first needs to assemble a crew of talented companions who support him every step of the way.
'One Piece' follows Monkey's long journey that tests him in every possible way. The action-adventure series is regarded as one of the best anime ever made. The show has millions of fans around the world and boasts high-rating on most online platforms. The fantasy world that the viewers get introduced to in the anime is not only packed with unexpected mysteries but also exciting characters who all stand out on their own. Feel free to watch the series here.
10. Ni no Kuni (2019)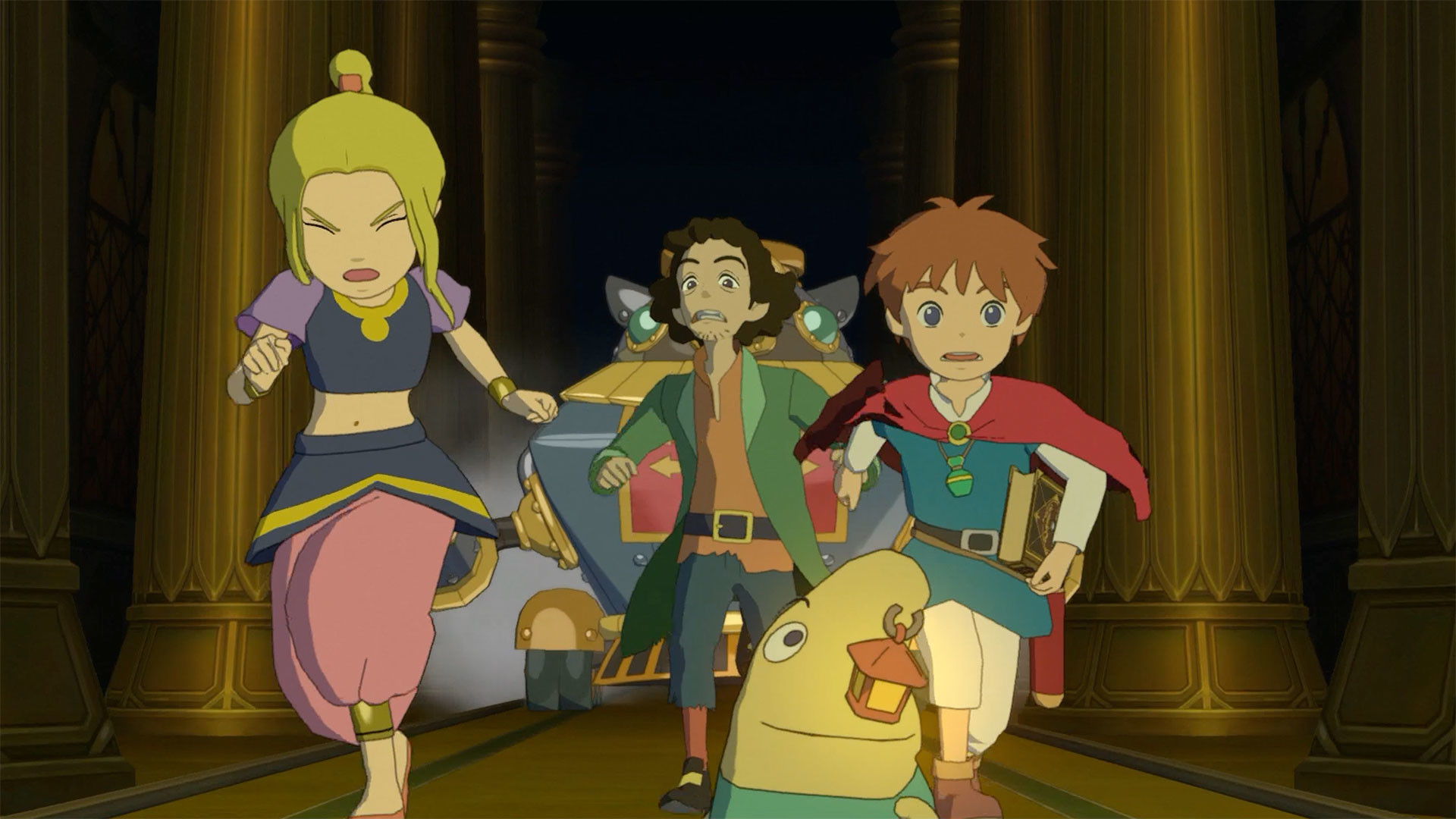 Yuu, Haru, and Kotona are three close school friends who have a quite tranquil and satisfying life. However, things take an unexpectedly dark turn when Kotona is stabbed by a mysterious man. While Haru and Yuu rush to take her to the hospital, they are nearly hit by a truck. To their surprise, the duo realizes that they are somehow unharmed but then as they come to notice their surroundings, they learn that they have somehow transported to a fairy-tale-like kingdom. To their surprise, Yuu no longer needs his wheelchair anymore. But the duo still do not know where Kotono is. As they decide to inquire about her whereabouts, they come to a shocking conclusion. 'Ni no Kuni' is an exciting isekai film that focuses primarily on the bond between the three friends and tells a very compelling story. You can watch it here.
9. Uncle from Another World (2022 – 2023)
After Yousuke "Ojisan" Shibazaki gets injured in a brutal truck accident, he stays in his comatose state for 17 long years. When he finally regains consciousness, he tells his nephew Takafumi Takaoka that he spent all those years in a fantasy world called Gran Bahamal. Naturally, Takafumi does not take his uncle seriously until Shibazaki starts showcasing his otherwordly magical powers. Inspired to monetize his special ability, the duo started a YouTube channel. As Takafumi teaches his uncle about the technological developments in his absence, Yousuke uses his wisdom gained from living in the fantasy world to navigate the challenges he faces now. The anime is accessible for streaming here.
8. Bastard‼ Heavy Metal, Dark Fantasy (2022 – 2023)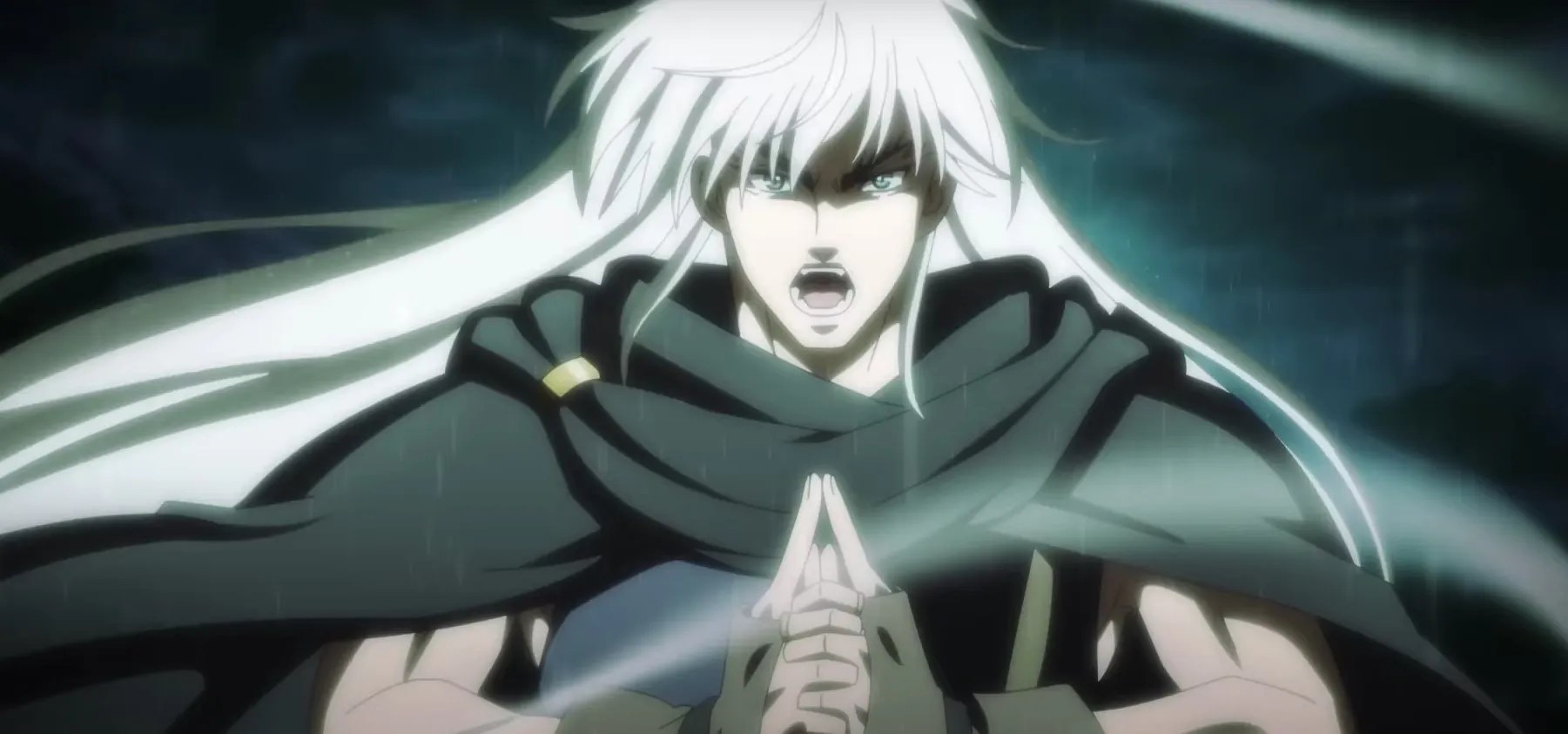 LIDENFILMS' 'Bastard‼ Heavy Metal, Dark Fantasy' is an action-packed series set in a fantasy world. In case you wish to watch a show that resembles the otherworldly aspects of a typical isekai then this might just be the right anime for you. The deadly thunder empress Nei Arshes, cold and calculating Kall-Su, ninja master Gara, and enigmatic dark priest Abigail are collectively known as the Four Lords of Havoc. In pursuit of their twisted goals, they decide to attack the kingdom of Metallicana- pushing High Priest Geo into a tough spot to defend its people. It seems that the only way he could successfully save the kingdom is by unleashing the mighty wizard Dark Schneider. But there is a problem. Schneider used to be an ally of the Four Lords of Havoc and it is unclear what he would do when left to his own devices. Eventually, Priest Geo is forced by circumstances to take a chance, not knowing what to expect. The drama that unfolds is not only exciting but also full of twists and turns. If you think that the show sounds interesting and plan to watch it, then you can find all the episodes here.
7. Beastars (2019 -)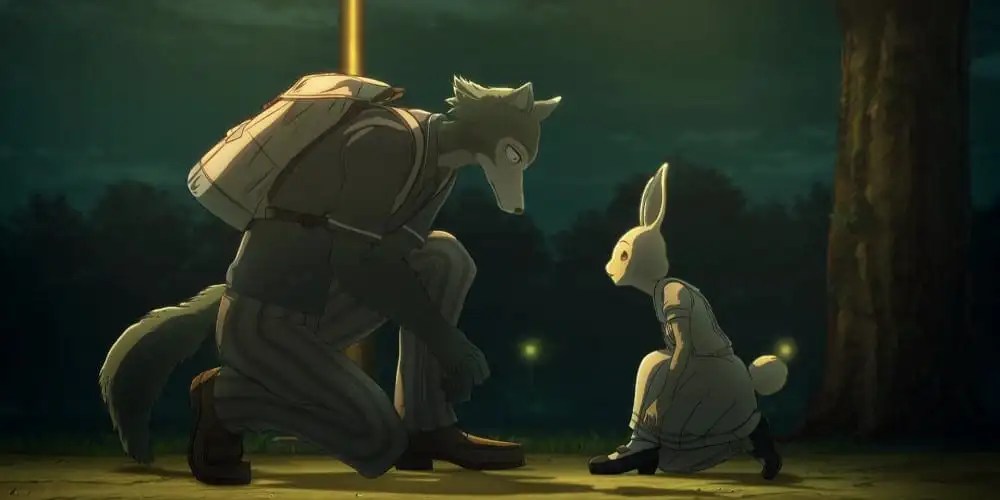 The delicate harmony and peace between carnivores and herbivores appear to fall apart when an alpaca named Tem dies following a predation incident. Interestingly, Tem used to be friends with Legoshi, a wolf who decides to keep a low profile following the horrific incident to avoid getting in trouble unnecessarily. The red deer Louis does not feel that Legoshi should go so far and appears to dislike the whole idea. When he has to train someone by sneaking into the drama club at night, he chooses Legoshi for the lookout duty. This decision leads to his first meeting with Haru, a white dwarf rabbit, for whom he starts growing feelings soon afterward. However, Legoshi's decisions are conflicted by his own predatory instincts. As he tries to make sense of his emotions, the world around him is falling further into chaos. The drama that unfolds is a must-watch. People who are looking for isekai anime will definitely enjoy 'Beastars' as it takes viewers on a journey to an otherworldly adventure. The series is accessible for streaming here.
6. The Witcher: Nightmare of the Wolf (2021)
A spin-off of the Netflix series of the same name, 'The Witcher: Nightmare of the Wolf' is a dark fantasy film written by Beau DeMayo. The Kwang Il Han directorial follows a young and brash witcher named Vesemir who tries to earn coins by taking dangerous contracts to hunt monsters putting his life on the line in the process. As he courageously finds his way through a rough world riddled with political conflicts and sinister enemies, his life takes an unexpected turn as he finds himself entangled in the mysteries of the sorceress named Tetra. Slowly he begins to uncover uncomfortable truths about the world that he inhabits and finds the true purpose of his life. You can watch the show here.
5. Dragon's Dogma (2020)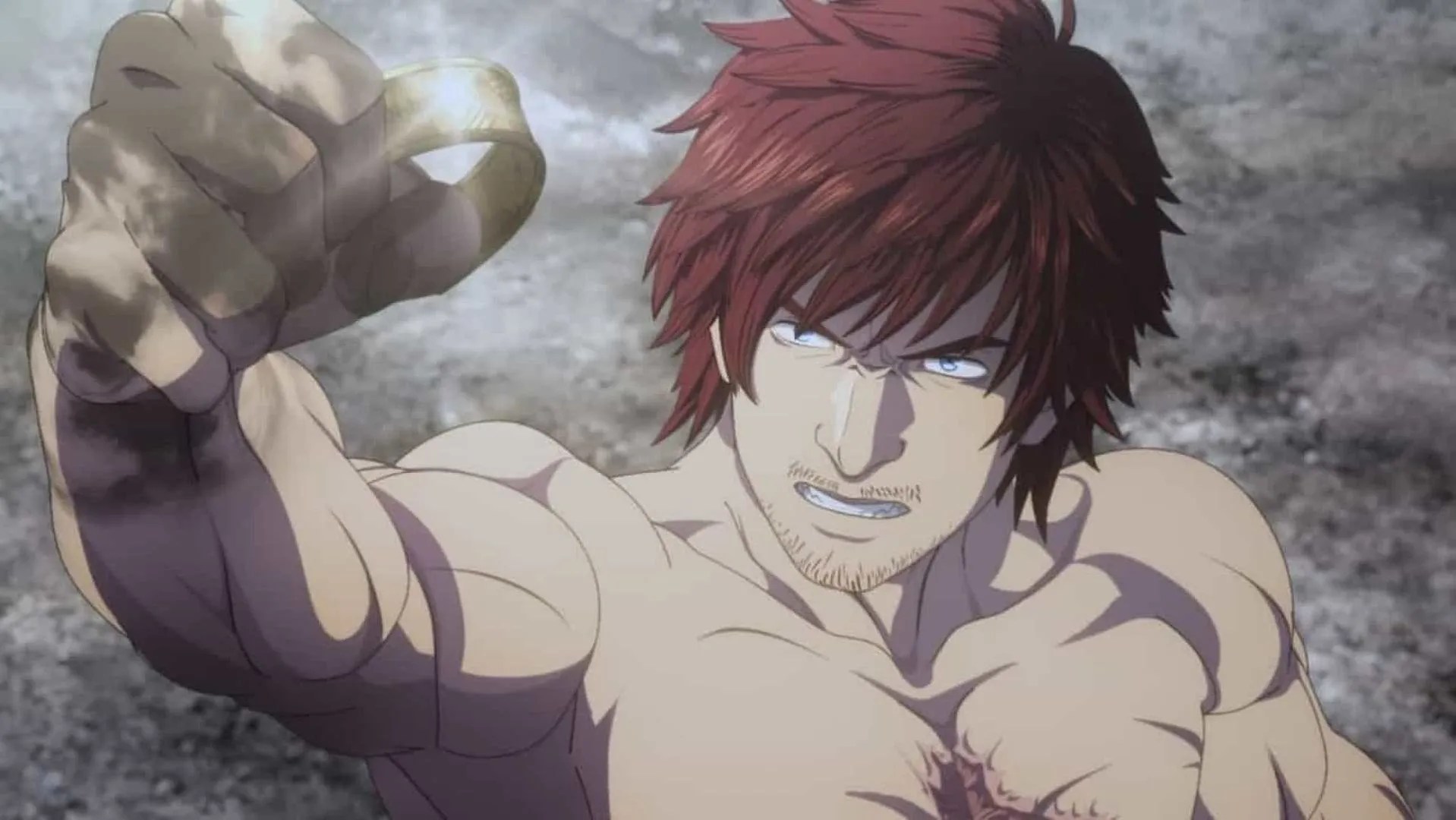 Studio Sublimation's 'Dragon Dogma' recounts a story of revenge and is set in a fantasy world. The anime follows a man who dies tragically after his heart is stolen by a dragon. When he is revived as an Arisen, he vows to exact revenge. Just like isekai shows, the anime also follows a protagonist who gets revived/reincarnated. While the show is not exactly isekai the parallels are too obvious to ignore. All episodes are accessible for streaming here.
4. Black Clover: Sword of the Wizard King (2023)
Based on Yuuki Tabata's popular Japanese manga series, 'Black Clover: Sword of the Wizard King' is a fantasy action film. The anime follows Asta, a boy born in the world of magic who wishes to become the Wizard King despite having no special power of his own. On the other hand, his rival Yuno is not only chosen by the legendary 4-leaf Grimoire but has also become popular as a genius mage commanding the respect of others. While Asta aims for his seemingly impossible dream, the world he lives in is thrown into chaos after Conrad Leto with his powerful Imperial Sword sets out to destroy the Clover Kingdom, where he once used to be a respected man. The action-packed drama that unfolds, makes 'Black Clover: Sword of the Wizard King' a must-watch. In case you like the premise, then you can watch the film here.
3. Devilman Crybaby (2018)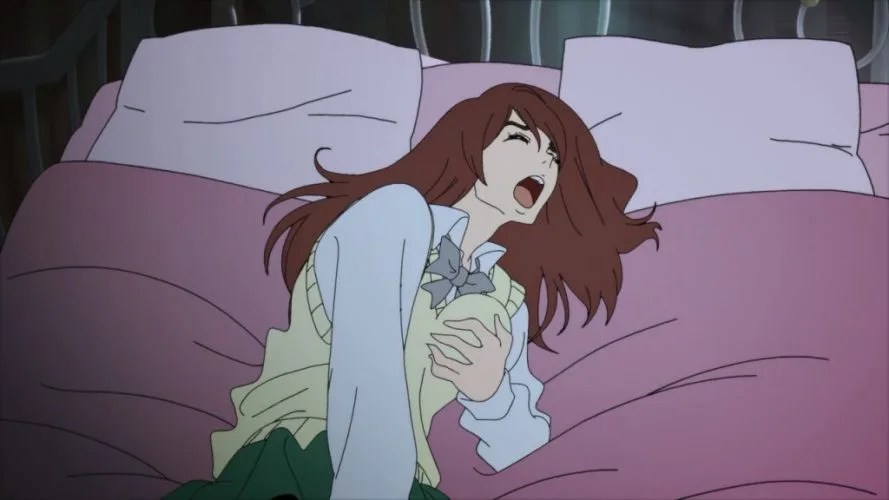 In the fantastical world of 'Devilman: Crybaby' devils despite their immense powers cannot take form without finding a host and possessing them. But even if they end up choosing a person with a strong will as their host, the person can even overcome the demon to gain their powers and become a Devilman. Ryou Asuka is curious about uncovering devils, so he asks for the help of Akira Fudou, his childhood friend. Because of his magnanimous nature, Fudou agrees not knowing they will at a sabbath where demons will start possessing partiers. In that desperate situation, Fudou determined to save his friend becomes a Devilman after merging with the devil Amon. Although he manages to defeat the demons theirs, his life changes forever. Curious about Fudou's life after he becomes a Devilman? You can find out what happens afterward by watching 'Devilman: Crybaby' here.
2. Fate/Apocrypha (2017)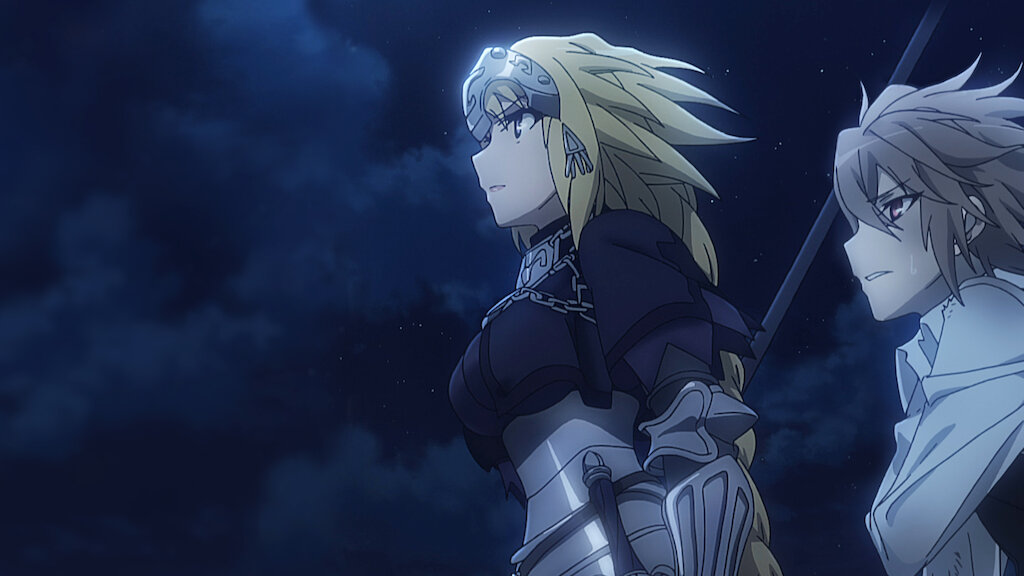 Since the Holy Grail has the power to any wish, a war is fought for its possession in which magis summon legendary Heroic Spirits to fight for them on the battlefield. When the grail mysteriously goes missing in the aftermath of the third war, no one is able to find out the truth until the magi clan Yggdmillennia reveals that they have the Holy Grail with them. When the Mage's Association learns that Yggdmillennia plans to leave a conflict emerges that leads to another war for the Holy Grail. As the fate of the two groups hangs in the balance, the inhabitants of the magic world shiver in anticipation. 'Fate/Apocrypha' is just the kind of action-packed and exciting show set in a fantasy world that fans of isekai anime will enjoy watching. In case, you like the show's premise then you can watch all the episodes here.
1. Little Witch Academia (2017)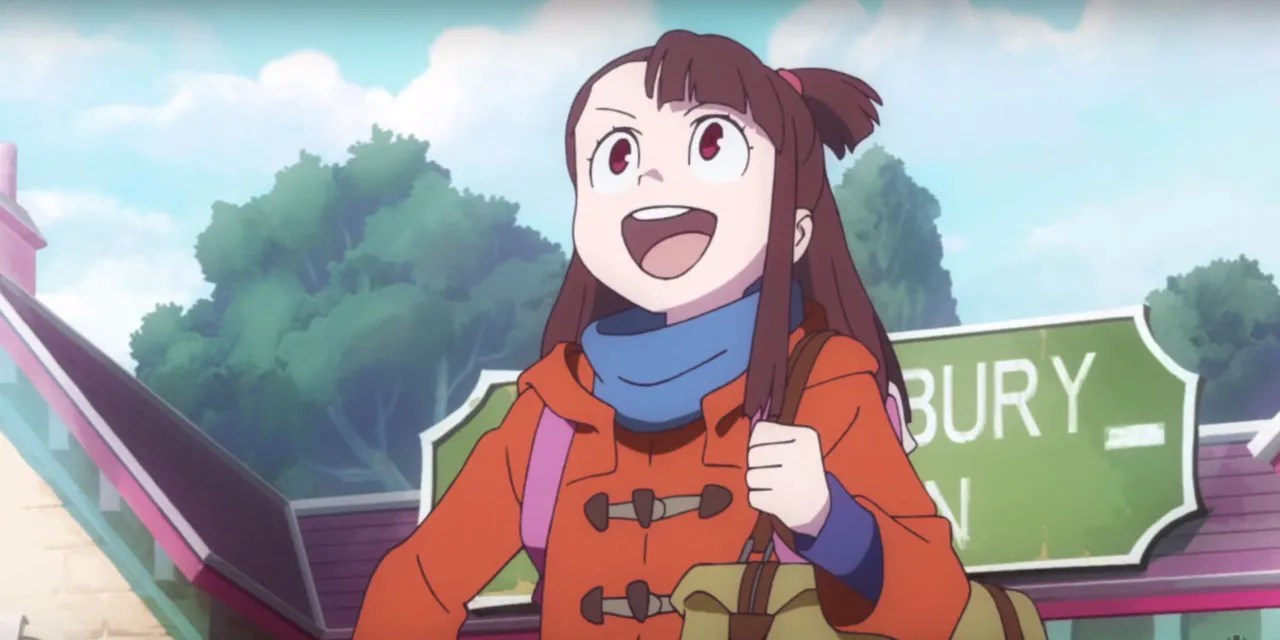 Inspired by her idol Shiny Chariot, Atsuko "Akko" Kagari desires to become a great witch despite her non-magical background. Therefore, she eventually enrolled at the Luna Nova Magical Academy and set off on an adventurous journey to make a name for herself. But it soon becomes obvious to her that her path to witchcraft is full of challenges and she will push herself way past her limits. But despite all the hurdles, Atsuko refuses to give up, and 'Little Witch Academia' focuses on her journey to finding what it truly means to be a witch. You can watch the show here.
Read More: Best Isekai Anime