When Jake Embert was found dead in his house, which seemed like a suicide at first, it left his family and friends in shock as they couldn't believe someone like him had any reason to take his own life. In the episode titled 'Love Sick' of Lifetime's 'Meet Marry Murder,' we are familiarized with the murder case of Jake Embert by providing us with all the crucial details. We also get a detailed account of the investigation that followed. If you find yourself intrigued to know more about the case, including the identity of the perpetrator, let's delve into the details together, shall we?
How Did Jake Embert Die?
Born on May 12, 1961, in Wilmington, Delaware, to the late Hazel Bernard and LaSelda June Faye Nelson Embert, William B. "Jake" Embert grew up as the only male sibling amongst five sisters — Joyce Tims, Barbara MacDowell, Bonnie Rodriquez, Yvonne Magnus, and Carlene Humphreys. He moved to Albany, Georgia, in 1994 and served in the United States Army. In fact, he worked with the Marine Corps Logistics Base for about two decades or so.
Jake Embert came across Betty Embert and married her. Together, they welcomed two children into the world — a daughter, Rachel, and a son, Will. He was known to be a loving father as he was particularly close to his son and had the best relationship with him. Eventually, their marriage fell through and they got divorced several years after they tied the knot. Fast forward to the early 2010s, looking for a partner, Jake created a dating profile on one of the online dating websites. There, he met Susan Fortune, and the pair started going out sooner rather than later.
After spending some time together and getting to know each other, Jake and Susan got engaged in December 2012. Just some months later, the couple decided to take their relationship to the next level, and in March 2013, they got married. Everything seemed to have been going fine in Jake's life until he died on June 28, 2014, from a bullet wound straight to the head in his home. When the authorities arrived at the scene, they deemed it as a case of suicide as everything pointed towards that.
Who Killed Jake Embert?
However, Jake Embert's family members refused to believe that it was suicide so they went on to hire a private investigator in order to get to the bottom of the case and give Jake the justice that he deserved. When traces of insecticide, antifreeze, and arsenic were found in the victim's body's hair fibers, it was made certain that it was not a case of suicide but a potential homicide. After this revelation, the police got involved with the case yet again and this time, they launched a thorough investigation.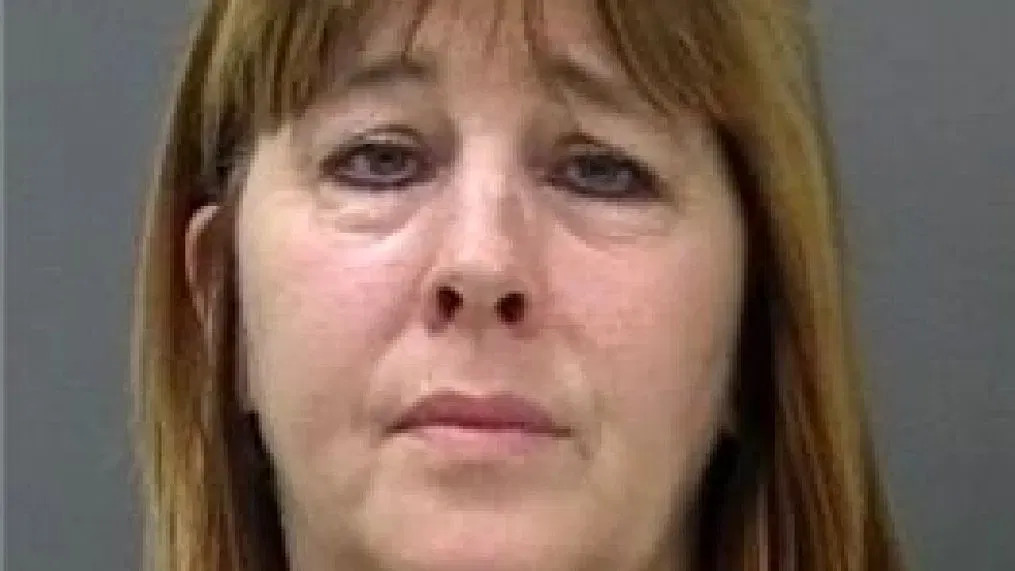 After going through the evidence again, the investigators began interrogating family, friends, and acquaintances of Jake Embert, in their search for the culprit or at least, a list of suspects. Several interrogations later and after digging for some incriminating evidence, the authorities considered his wife, Susan Fortune, a prime suspect. As per Jake's family, Susan used to manipulate Jake, which resulted in him living separately from the rest of his family. If that was not enough, he even started having severe health problems soon after tying the knot with Susan.
Once they put all the pieces of evidence together, they came to the conclusion that Susan first poisoned Jake over time and when it didn't work as quickly as she expected it to, she waited for the right opportunity to shoot him in the head and stage it as a suicide. When the police had enough evidence against Susan, in February 2015, just a few months after Jake's death, they went over to her house in Milton, Florida, and charged her with murder, felony murder, two counts of aggravated assault, and possession of a firearm during the commission of a crime. After the arrest, they took her to the Santa Rosa County jail before extraditing her to Dougherty County.
Where is Susan Fortune Now?
At the trial for the Jake Embert murder case, Susan Fortune was accused of murdering her husband as witnesses and testimonies by the prosecutors supported the argument pretty strongly. Finally, in December 2019, after more than five years of Jake's tragic death, Susan was found guilty of all the charges she had to her name connected to the case.
Three months later, in February 2020, Susan Fortune was sentenced to life imprisonment for the murder of Jake Embert. In addition, she was sentenced to 10 years for aggravated assault, and five years for the illegal possession of a firearm, which she used to murder her husband. During the trial, Rachel, Jake's daughter from his marriage with Betty, shared that she thought it happened because of Susan's ability to manipulate their dad, greed, and the love of money. Currently, she is serving her life sentence in Pulaski State Prison at 373 Upper River Road in Hawkinsville.
Read More: Betty Gore's Murder: How Did She Die? Who Killed Her?