Oxygen's 'Snapped: Killer Couples' depicts how 37-year-old James Carroll was gruesomely murdered inside an Old Louisville home in Kentucky in December 2009. Though the police arrested the perpetrators almost immediately, it became a classic case of one's words against the other, with both trying to pin the heinous crime on the other. If you're willing to learn more about the case, including who the killer ultimately turned out to be, here's what we know.
How Did James Carroll Die?
Chris Hern, a former boyfriend of 37-year-old James Carroll, described him as "entrepreneurial," "a go-getter," and a person who "made people laugh." He added, "I remember him as a person who was full of life, always in a good mood, and always tried to be positive." Chris met his former partner at a Huntington, West Virginia, club, where James worked as a female illusionist in early 2000. He recalled, "James had an alter personality in Huntington. Everybody knows him in the Huntington area as 'Ronicka Reed,' the female illusionist."
During their four-year relationship, Chris stated James owned a Paintsville, Kentucky hair salon called "Illusions." He claimed his former partner never had a traffic ticket during their relationship, only turning to drugs sometime after the two split up. He added, "It is just completely tragic. James had a lot of friends and family who loved him dearly and who tried to talk him out of the lifestyle that he was in." Though they were not much in touch, Chris stated, "James was living in Lexington and went to Louisville just to run from the law."
According to Chris, it was "not uncommon" for James to make threats against someone or others to make threats against him during the time of their relationship. Hence, he was not completely surprised that his former boyfriend died violently after police uncovered James' body in an Old Louisville home after being called to solve a domestic dispute in the 1400-block South Fourth Street on June 17, 2010. Police reports stated James died after being shot with a .38-caliber gun and from several stab wounds.
The perpetrators used a sledgehammer to mangle the body, broke the knees, and hog-tied the remains before stuffing it into a 50-gallon plastic container at least three feet beneath the surface of the dirt basement floor. Assistant Commonwealth Attorney Josh Schneider stated, "James Carroll spent approximately six months in a 50-gallon Rubbermaid container covered in lime, sealed shut with foam, strapped with duct tape, so no one could spell his corpse." The police believed he was murdered sometime in December 2009.
Who Killed James Carroll?
Jeffrey "Jeff" Mundt went to Atherton High School and swam at Lakeside Swim Club as a youth, receiving a computer science degree from Indiana University. He then studied for his master's at Northwestern University before returning to Louisville in May 2009 to work at the University of Louisville's information technology department. Co-workers described Jeff to the police as friendly and hardworking. However, he led a double life, nursing a voracious appetite for violent sex and crystal meth.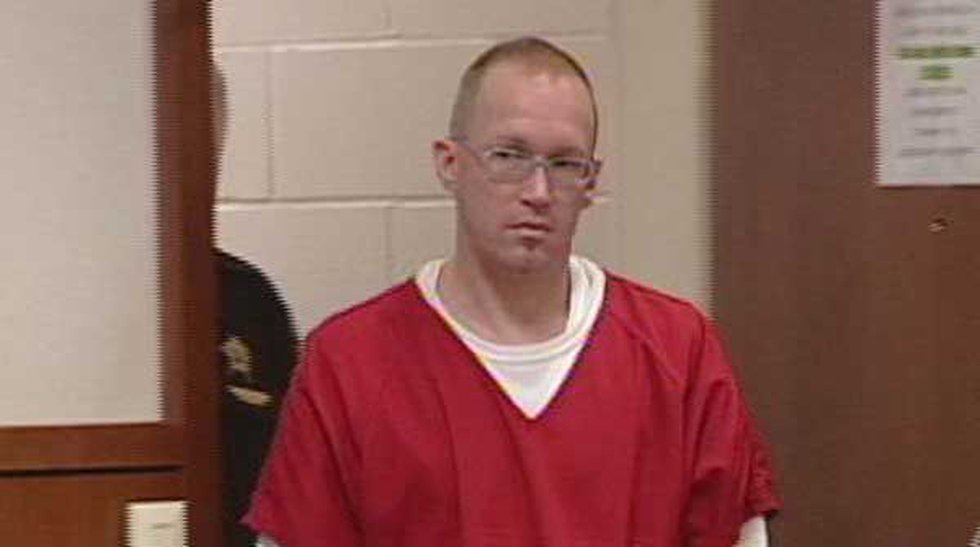 Sergeant Jon Lesher of Louisville (Ky.) Police Department stated, "Jeff lets friends and co-workers know that he has an alternative lifestyle, that he is a gay male; but what happens behind his closed doors, it's a nightmare." In 2007, Jeff shifted to 4th Street in Louisville after leaving Evanston. Reports showed Jeff met his boyfriend Joseph "Joey" Banis online in late 2009 and moved in with him. Joey was a former downtown Louisville club owner with a checkered past, including felony convictions, time spent in prison, and meth addiction.
Reports showed Joey acquainted with James online just before getting into a relationship with Jeff after he was released from prison in September 2009. According to prosecutors, the "twisted couple" met James — their sex partner and meth dealer — for intercourse and doing drugs in December 2009. They painted a picture of drugs and jealousy that culminated in James' death. Reports stated Joey met James on a website for gay men, and he came to Jeff's Old Louisville home for a night of sex and meth with both men.
However, Joey's defense counsel claimed Jeff became jealous when he was excluded from intercourse. Meanwhile, Jeff claimed Joey killed James during a drug-filled weekend getaway. Court records showed Jeff and Joey came to a party in Chicago shortly after committing the murder. They were arrested at a downtown hotel after allegedly trying to change counterfeit cash with a staff. Chicago police revealed they found $55,000 in fake money and the gun used to kill James.
Louisville police went to Jeff's home on June 17, 2010, responding to a lover's quarrel between him and Joey. The latter directed police to James' grave after they responded to a tearful 911 call from Jeff, who alleged that Joey was threatening him. Louisville Metro Police detectives initially discarded the story as bizarre. However, they revisited the home and discovered the body after realizing James' family thought he was in prison and Lexington police couldn't find him in the prison system.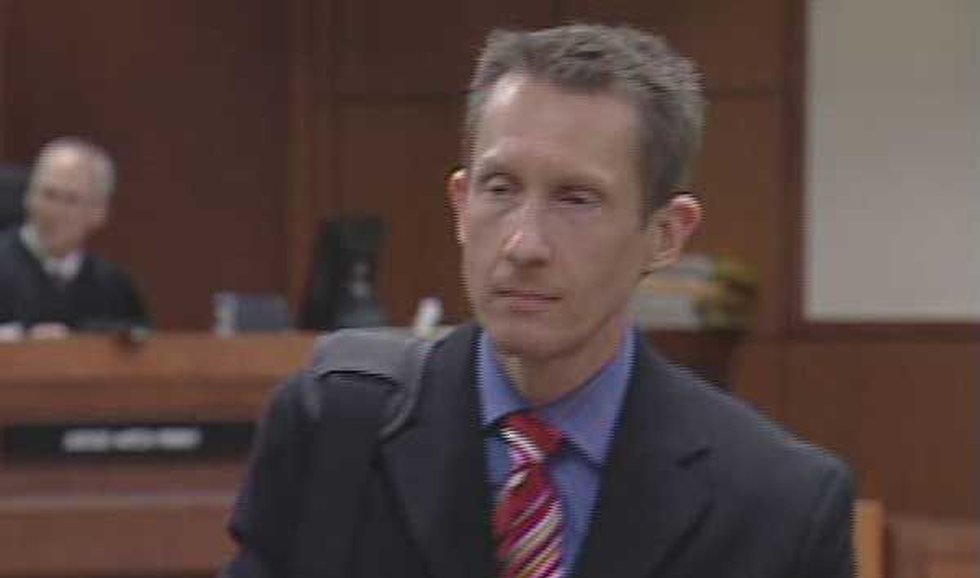 Assistant prosecutor Ryan Conroy stated, "Both defendants claimed that they did nothing and that the other person did everything, and that's simply not true." They agreed to testify against each other in their separate 2013 trials. Ultimately, Joey was convicted of first-degree murder and tampering with evidence and was sentenced to life in prison with the possibility of parole after 20 years. Jeff was convicted on the lesser charges of tampering with evidence and facilitating theft and sentenced to eight years but was released on parole in August 2014.
Read More: Johnnie Wilson Murder: Where Are Joey Brown and Reggie Chatman Now?