James Spader is an extremely talented actor who often passes unnoticed and is underrated because he doesn't have a lot of mainstream movies under his belt. However, Spader who has a rather distinctive screen presence, is a joy to watch and his versatility is brought out through the many movies and television shows that he has acted in. Here is the list of top 12 movies and TV shows that star James Spader:
12. The Office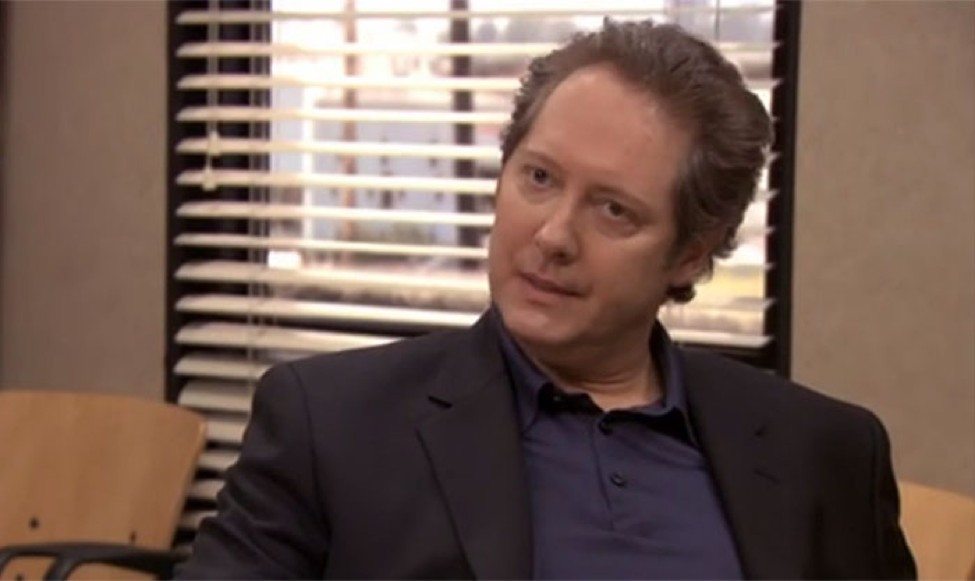 James Spader plays the role of Robert California in this comedy series. The show itself which bases its narrative on office antics and office politics, has Spader play a distinctively unlikable character – Robert is duplicitous and often has a very salacious sexual appetite. Spader who has honed his skill in these niche roles delivers a flawless rendition and Robert becomes the much despised guy in the office right in front of us with a few strokes of Spader's effortless magic.
11. White Palace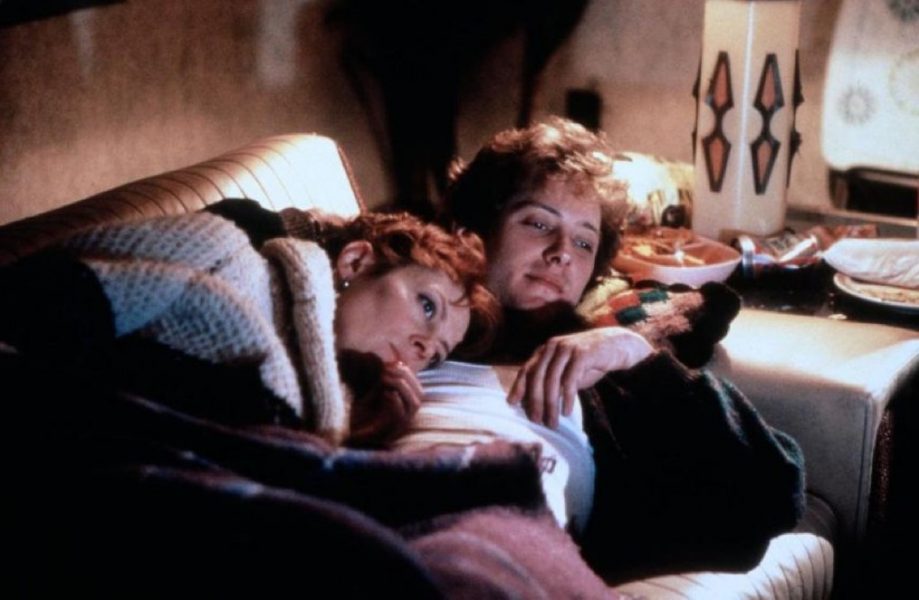 This film is a romantic drama that came out in 1990 where James Spader plays the protagonist Max Baron opposite Susan Sarandon's Nora Baker. While the film was well received Spader's role as Baron remains a startling aspect. The fact that Spader's role remains memorable is really put into context when people take into account the fact that he was starring opposite the incredibly talented Susan Sarandon. The film itself follows the love between Max and Nora, two people from very different walks of life and the emotional roller coaster that their relationship seems to take on. Spader shows the ennui of Baron and the pretentiousness of the character very effectively and the passionate scenes between Baron and Nora are brought to life by their acting.
10. Keys to Tulsa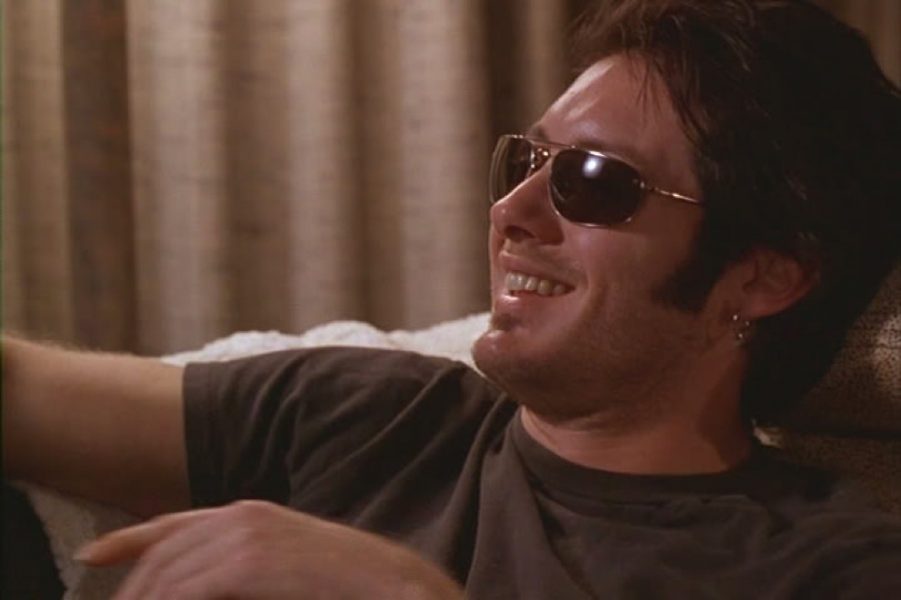 Based on the novel of the same name, this film centers around the lives of a few people in Tulsa, Oklahoma. Spader plays a similar role as he does in Less Than Zero. He is a drug dealer who extorts people – Ronnie Stover is the name of his character. Ronnie is a man who gets in over his head when he begins blackmailing the son of a socially prominent businessman. Spader can play mischievous characters to a fault and he does so with Ronnie's character. A man who is up to no good and often finds himself in trouble, Ronnie's persona is succinctly captured by Spader's brilliance.
9. Boston Legal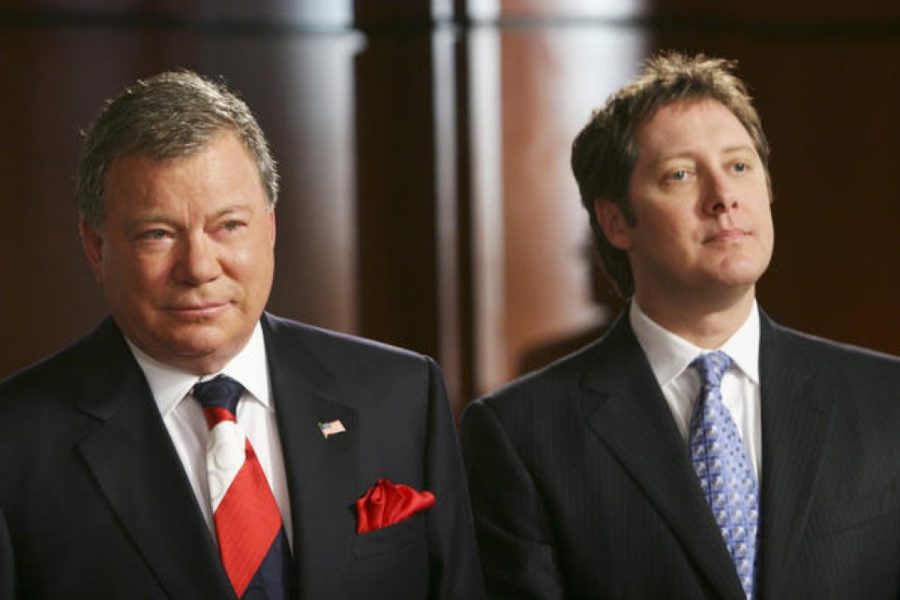 Created once again by David E Kelley, this show is a spinoff of The Practice. While the previous show sees Alan Shore hiring Crane, Poole and Schmidt to represent him in a wrongful termination suit, this show starts with Alan and his paralegal friend Tara hired in Crane Poole and Schmidt as an associate and a paralegal respectively. James Spader of course reprises his role as Alan Shore and appears in 101 episodes throughout the series. Spader as I have discussed earlier was born to play this role and Shore matches Spader's niche acting techniques – a lascivious character who enjoys making others uncomfortable but is deeply humane, deeply compassionate. The development of Shore's character and his friendship with Denny Crane (played by William Shatner) is brought out beautifully by Spader and it comes as no surprise that Spader had the honor of winning two Primetime Emmy Awards for the same character in two different shows.
8. The Blacklist
Created by Jon Bokenkamp, this crime drama thriller stars James Spader as a US Naval Intelligence Officer by the name of Raymond 'Red' Reddington. Red turned at some point in his career and went to the dark side. However, it appears that he compiled a list of dangerous criminals and was offering his expertise to the FBI. A character who is as dangerous as enigmatic, Red resembles a snake very much in appearance and mannerisms. Cold, dead expressions, taking particular interest in one single individual, impenetrable but appearing friendly. Spader does a brilliant job at bringing the character to life having won two Golden Globe Awards for the same and this television show is definitely recommended to any fan of Spader's works.
7. Avengers : Age of Ultron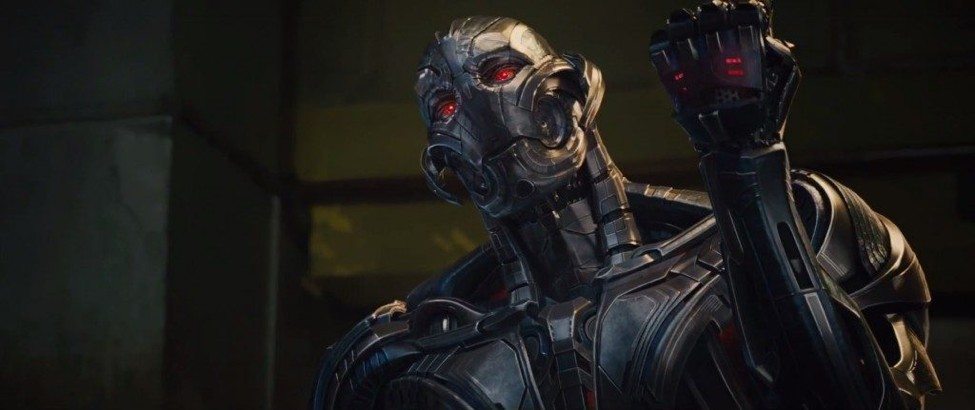 Probably the most mainstream movie in James Spader's career, it is a film where he voices the main antagonist. Spader doesn't himself appear in the movie and it goes to speak volumes about his skills since he moderates and pitches his voice perfectly at all times to make Ultron the intimidating villain that opposes the Avengers. There is a kind of final fatality surrounding Ultron and Spader brings it out wonderfully. One only needs to recall the hint of evil and the potential of danger that is carried in Spader's voice as he says ' I had strings / But now I'm free / There are no strings on me.'
Read More: Best Movies of Liam Neeson
6. Pretty in Pink
Directed by Howard Deutch, James Spader plays a rich arrogant high school kid in this 1986 romantic comedy. The film which was a huge hit at the time follows the typical high school story and the cliques that were common among young adults of the time. Spader is Steff McKee, the rich brat who picks on economically weaker students. Spader plays the role to perfection, oozing arrogance with every line delivered. However, his prowess is better made visible when he shows the character development by showing a very human and very petty reason for a lot of his meanness. An earlier role of this actor, it provides an insight into the mature talent that James Spader would go on to be.
5. Less Than Zero
Directed by Marek Kanievska and based on Bret Easton Ellis' novel of the same name, the film follows the story of a college freshman who returns to his hometown and is forced to confront his old high school mates in their new lives. One of these mates is Rip a drug dealer played by James Spader. Rip is a typical bad guy, a dealer who lures his client who is trying to go clean and Spader puts on an act that makes him bad to the bone. The author of the novel himself who initially disliked the movie went on to take a softer stance and admit that Robert Downey Jr. who played Julian Wells, Rip's addicted client, and Spader as Rip himself had been the only good castings of the movie. It goes to speak volumes of Spader's acting capabilities.
4. The Practice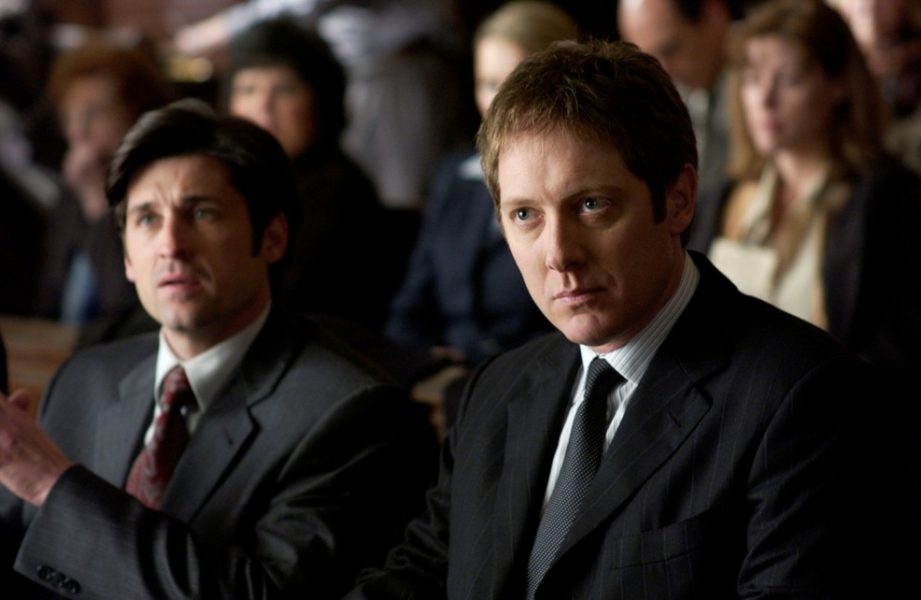 Created by David E Kelley, this television show was meant to expose the ethical conflicts that lawyers often had and the compromises they made to manipulate the judicial system of the USA. Set in Boston this show is based on the law firm of Young, Frutt, and Berluti. James Spader figures in this grand firm's tale as Alan Shore, one of the most delectable characters on television. A lawyer who is not afraid to exploit the moral and legal grey areas, Alan generates big revenue but is rather shady having been fired from his previous firm for embezzlement. Spader was meant for this role and he brings Alan Shore alive here, almost letting it become his other persona. If actors truly are born to play certain roles, then Spader was born to play Shore. The timely quips, the gestures and easy confidence that Spader oozes in his role makes Alan memorable. We shall see more of this same character as it appears in another television show.
3. Secretary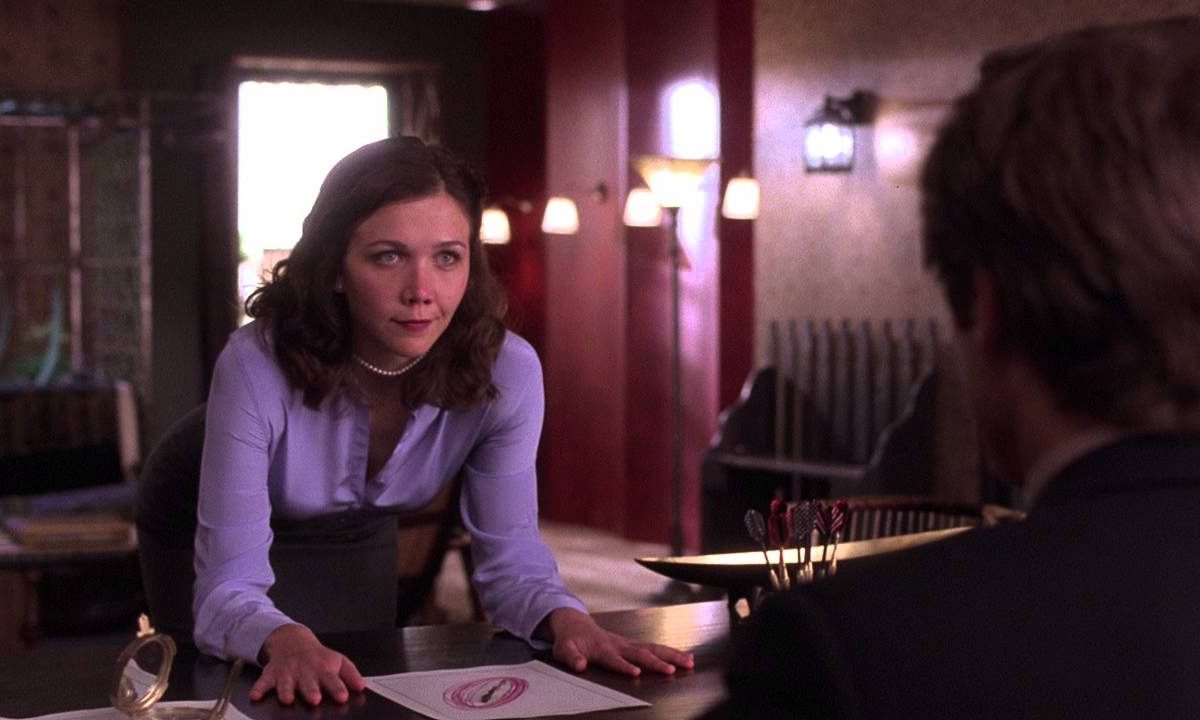 James Spader stars opposite Maggie Gyllenhaal in this 2002 romantic drama. The film is based on the story Bad Behavior by Mary Gaitskill. Spader plays the eccentric dominant attorney Edward Grey and Maggie plays the Lee Holloway the submissive secretary. Spader as I have mentioned earlier can appear very lascivious on screen and there is something about him that is arousing and repulsing at the same time – he seems born to play roles such as dominant bosses, roles that put him squarely into the ethical grey areas. However, this character too redeems itself and marries the submissive secretary ultimately at the end of a film that sees a fine example of Spader's acting prowess.
2. Crash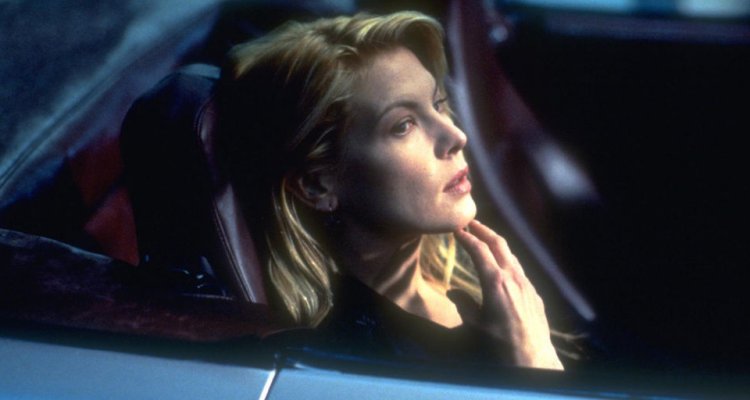 Directed by David Cronenberg, this film is based on J.G. Ballard's novel of the same name. The film won the special jury prize at the Cannes film festival. Often lauded and derided for its open daring content and depictions of violence and sexuality, this film deals with the subject of paraphilia. The condition allows people to derive sexual pleasure from car crashes. Spader plays James Ballard, a film producer who is involved in a car crash and finds himself aroused by one of the victims of the crash and in an attempt to come to terms with his sexuality, is led down a road of fetishizing car crashes. Spader delivers a brilliant role as a man who is quirky and not his dead pan eyes as he struggles to come to terms with himself makes this a movie and role worth remembering.
1. Sex, Lies, and Videotape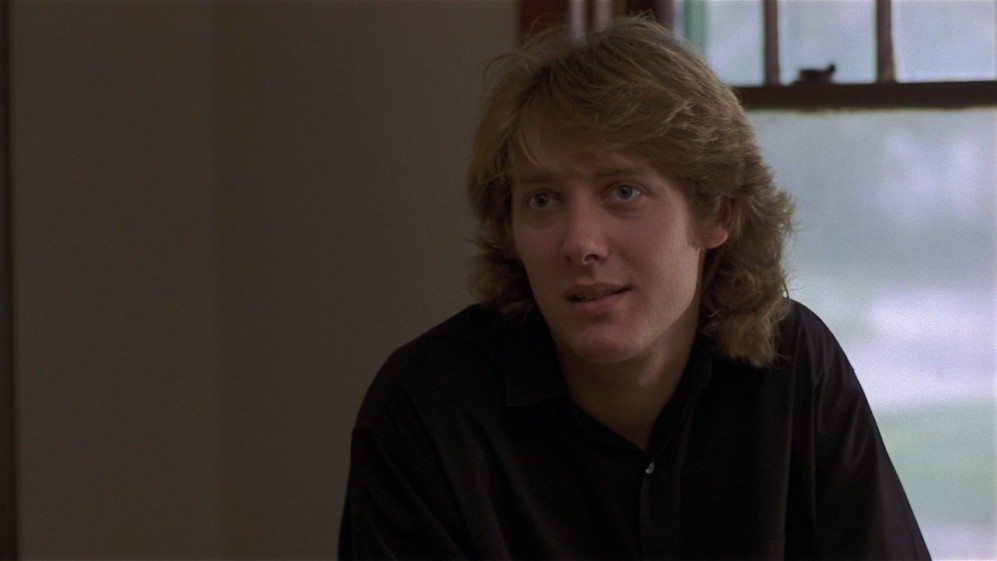 Directed by Steven Soderbergh, this film won the Palm d'Or in 1989. Spader plays Graham Dalton, a voyeur and drifter who enters the complicated life of a cheating lawyer and his frigid wife and further complicates the situation. Spader has a tendency to make the audience feel uncomfortable with his roles – something of an aspect of degenerate honesty that he brings to the role and the screen and Dalton as a character is no different. Undoubtedly Spader's breakthrough in major cinema, this film saw the birth of a raw and powerful actor.
Read More: Best Movie of Jake Gyllenhaal