No matter what your opinion of Jamie Dornan might be, you can't deny the fact that he is a star. While most of the world knows him for his portrayal of Christian Grey in 'The Fifty Shades Series', this Irish actor has been around for some good stuff too. People might not be too impressed with his acting skills, but he has laid down a strong footing in the acting industry. Because his previous roles have been less talked about, it might come as a surprise to you when you discover the range of the roles that he has portrayed.
Along with acting, he had also tried hand (or rather, voice!) at being a musician. He was the part of a folk band that disbanded in 2008. This didn't hold Dornan back because he was just starting out. He went on to become a model and worked with major brands like Abercrombie and Fitch, Hugo Boss, Armani, Dior and Calvin Klein. He soon took the train to Hollywood, and now, he is a household name. Here's the list of top 10 movies and TV shows of Jamie Dornan.
10. Beyond the Rave (2008)
In this vampire-horror film, Dornan played the role of Ed, a soldier who is flying out to Iraq the next day. He spends the night looking for his girlfriend who was last seen with an odd group of people who attend rave parties. Ed discovers that the leader of the rave group has taken his girlfriend, among few other people, to a remote place in the forest, in lure of a party. However, that leader turns out to be a vampire and is taking victims to his cult who will feed on these people's blood before they embark on a long sea voyage. Ed tries to save everyone by chalking out a plan to defeat the vampires.
9. Shadows in the Sun (2009)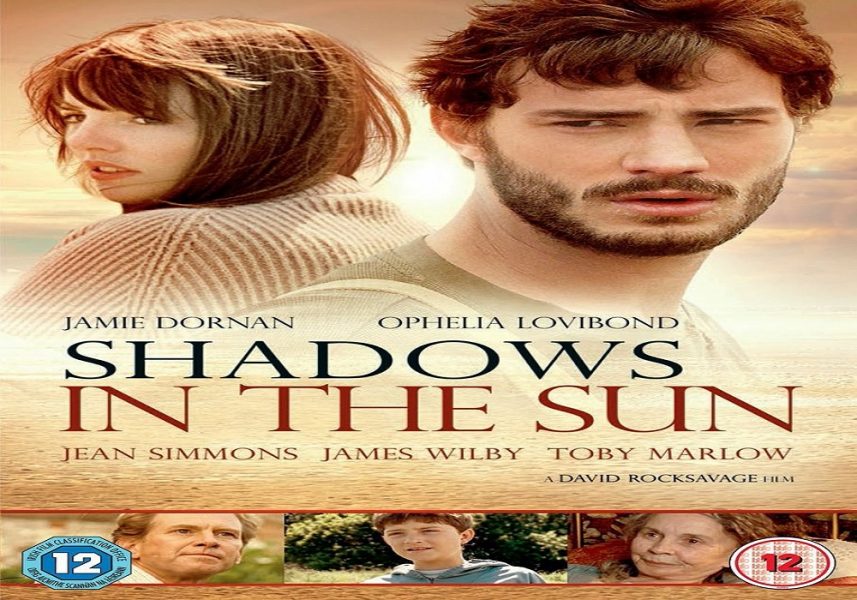 This British independent film follows the story of an aged woman Hannah who suffers from a chronic illness. She has adopted a peculiar way of life, smoking cannabis, and has developed an unlikely friendship with a much younger man Joe. Jamie Dornan plays Joe. The film features a lot of poetry mainly told through Hannah's character and features the mind-state of a person who is on the brink of losing everything, but somehow has it all. When Hannah's son pays her a visit, along with his son and daughter, he decided to change things for her. But what about Joe?
8. Flying Home (2014)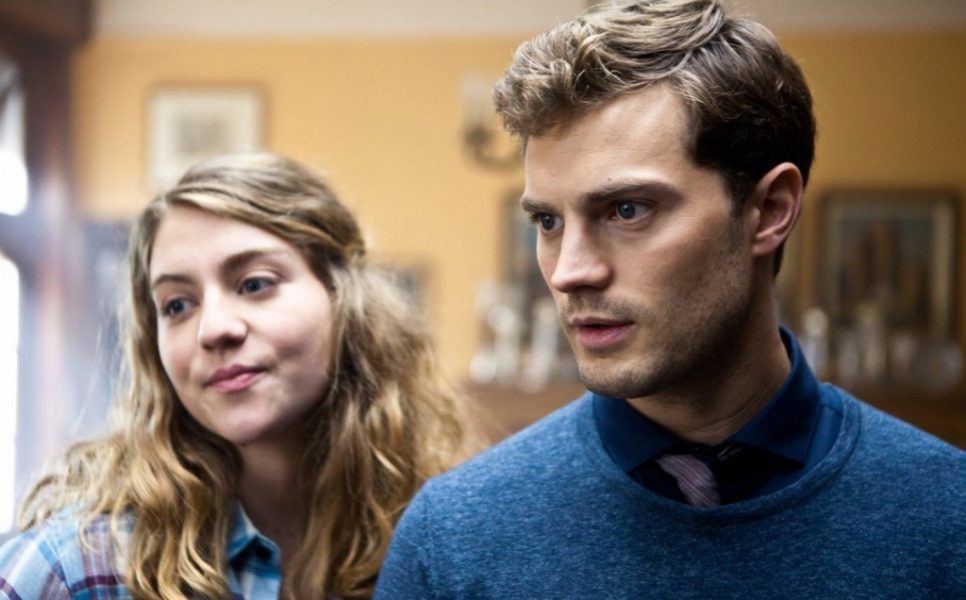 In this Belgian film, Dornan played the role of an American, Colin. A sheikh from Dubai wants to buy a Flemish homing pigeon from an old man, Jos Pauwels. He sends Colin as the middleman to strike a deal with him. However, Jos is adamant about not selling his pigeon. Colin is bound to make a deal and can't go back without that. Things take an interesting turn when Jos's granddaughter begins to take a liking for Colin.
7. Fifty Shades of Grey (2015)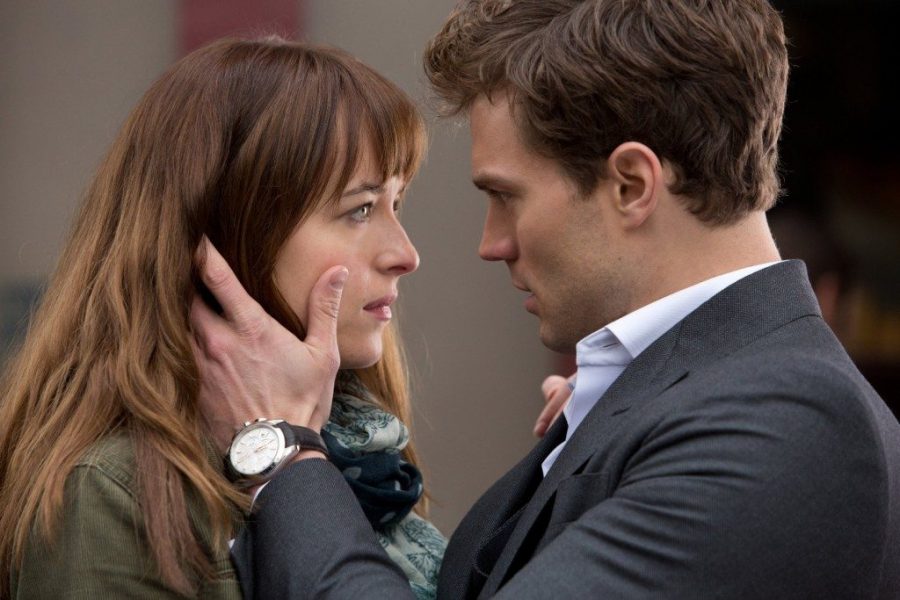 No matter how much you say you hate the film, it will still remain a mega block-buster. The biggest, though certainly not the best, film of his career, 'Fifty Shade of Grey' was a pivotal point in Dornan's life. When Anastasia Steele is sent to interview the business magnate Christian Grey, she is instantly captivated by him. Grey, too, is intrigued by Anastasia and invites her to enter into a contract that no one has ever heard of before. No matter how it was written, Grey's character was complicated. If the filmmakers had done it right, it could have turned out better. But the film was worse than the books. It only made a lot of money due to its sex appeal. Nevertheless, it did have an impact on its lead actors' careers.
6. Marie Antoinette (2006)
In this period drama by Sofia Coppola, Jamie Dornan played the role of Axel von Fersen, the lover of the Queen of France, Marie Antoinette. This was his first role in a movie, and his minor role didn't do any wonders, either for the film or for him. The film received mixed reviews, but the Dornan's minimal indulgence in the film didn't account for any criticism that this film encountered.
Read More: Best Movies of Dakota Johnson
5. Once Upon a Time (2011- present)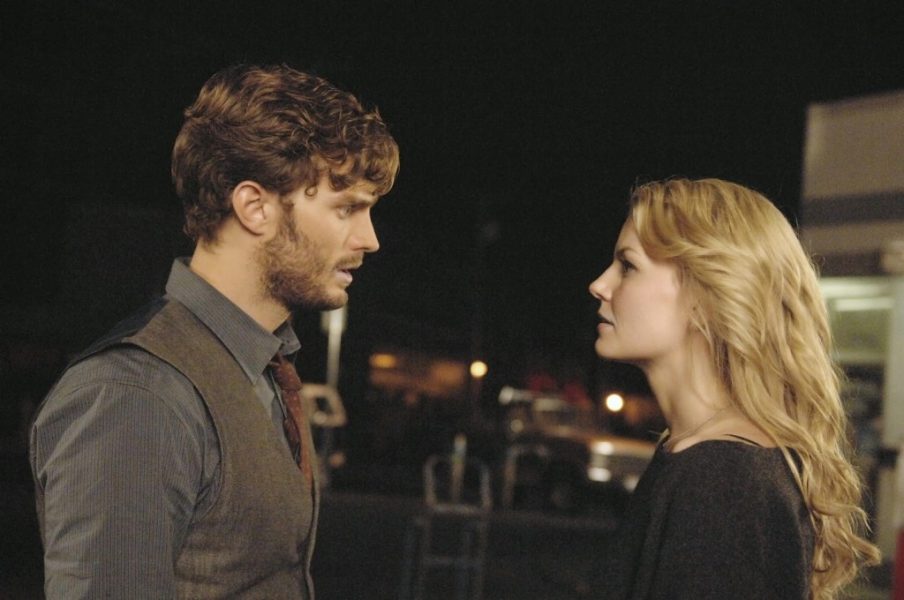 This fantasy drama adopted several fairy tale stories in a modern setting. The characters from several fairy-tales have been transported to the modern world under a powerful curse. They have forgotten about their true identities and can't recognise the fact that they are not ageing. When Emma Swan moves to town, she realises that something is off about it. Jamie Dornan played the role of the Huntsman from the story of Snowhite. He lives as Sheriff Graham Humbert in the modern setting. While he worked on the show for only a season, this role was a vital point in his career. It was the audience's familiarity with him through this role that paved the path for the biggest hit of his career.
4. The Ninth Life of Louis Drax (2016)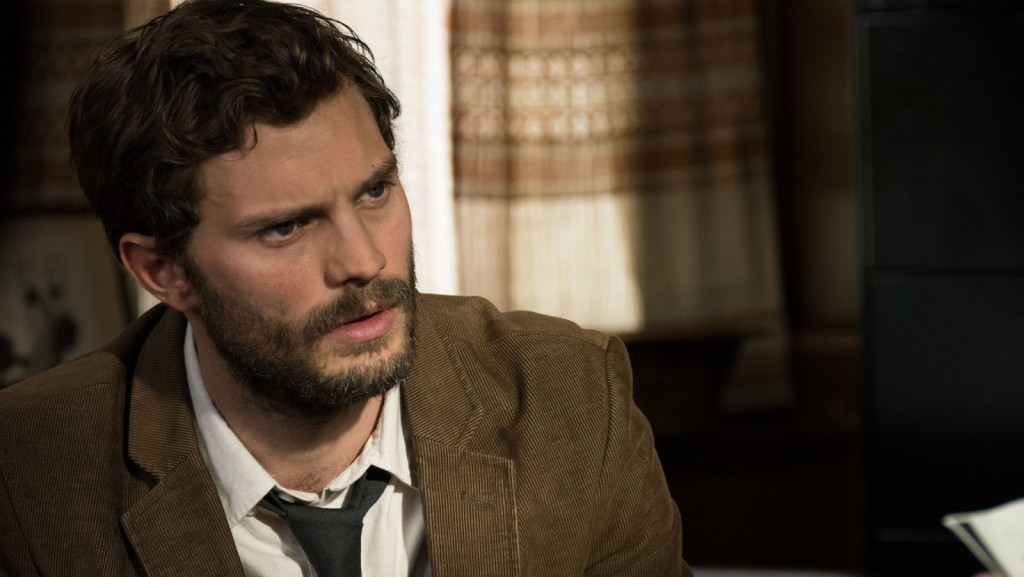 Based on the novel of the same name, this film is a supernatural thriller. Louis Drax can't seem to die even after multiple near-death experiences. When he finally does die, he comes back to life while being taken to the morgue. Dr Allan Pascal, played by Dornan, is fascinated by Louis' turnaround and decides to keep an eye on him to find out more about his situation. Louis' whole life seems like a complicated web and Allan steadily starts to get in the middle of the mess, even after being repeatedly warned by the people near him. This film had stunning visuals and was intriguing at times, but suffered from loose points in its plot.
3. The Siege of Jadotville (2016)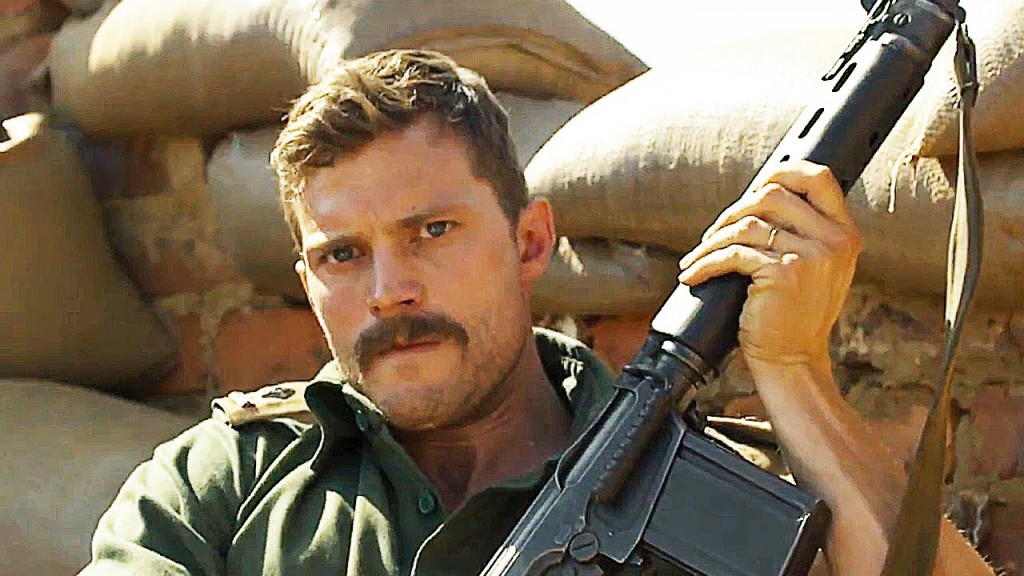 In this historical drama war film, Dornan played the role of the Commandant of the Irish Army, Pat Quinlan. Based on the book of the same name, this film recounted the story of the Irish army unit's UN peacekeeping mission in Congo in 1961. Though the film wasn't extraordinary, it was praised for its good acting and impressive war scenes. The audiences got to see a different, and a better side of Dornan in this film. He got to polish his acting skills. Although the film didn't do any wonders for him, it did substantiate the fact that Dornan is not a bad actor, after all.
2. Anthropoid (2016)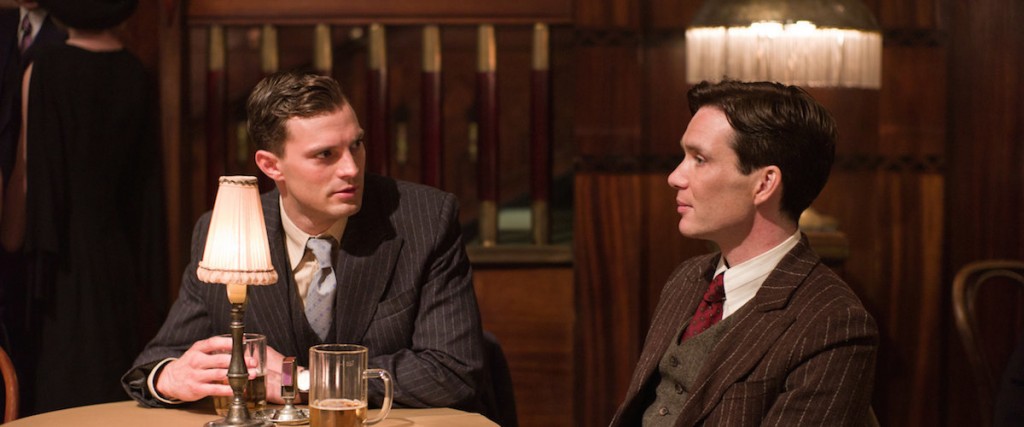 Starring alongside Cillian Murphy, this film saw Dornan playing the character of a Czechoslovak soldier, who was assigned with Operation Anthropoid. This operation was the only successful assassination of a top-ranking Nazi official in the Second World War. The film centres around the two soldiers who were sent to carry out this operation. Cillian Murphy is already a much-loved actor and Dornan needed to break-out from his shell of Christian Grey. This film helped him through it and repaired his image after the sabotaging that Grey had done.
1. The Fall (2013-2016)
In his best role yet, Dornan played the role of a serial killer Paul Specter. Police Superintendent Stella Gibson is tasked with the aim to catch the serial killer who is haunting the streets of Belfast. He attacks young women, and it has been about a month since any leads progressed in the murder investigation. The show takes us through both the sides- the investigator and the murderer. Jamie Dornan played Specter's role with an eerie ease that brought an iciness to his psychopathic character. It is roles like these that bring out the actor's true talent and Dornan made use of this opportunity to shine beyond the prevalent criticism he generally receives.
Read More: Best Movies of Jake Gyllenhaal