Jamie Fuller's friends refused to believe him when he threatened to murder his on-again-off-again girlfriend, Amy Carnevale. However, their worst fears came true when she disappeared from his Beverly, Massachusets, home on August 23, 1991. While Lifetime's 'No One Would Tell' is based on Amy's gruesome murder, reports mention how one of Jamie's friends gathered his courage before informing the police about the incident. Well, let's delve into the details surrounding the horrific tragedy and find out where Jamie is at present, shall we?
Who is Jamie Fuller?
A resident of Beverly, Massachusets, Jamie Fuller was a student at Beverly High School. People who knew him described him as an ill-tempered teenager who always wanted things to go his way. Incidentally, he would lose his temper at every little issue and was almost incontrollable when enraged. Moreover, Jamie described himself as a "jock" and was quite popular among his friends. Some acquaintances even talked about his jealous nature and how it affected most of his relationships. Yet, they had no idea Jamie would eventually go through with his threat of killing Amy Carnevale.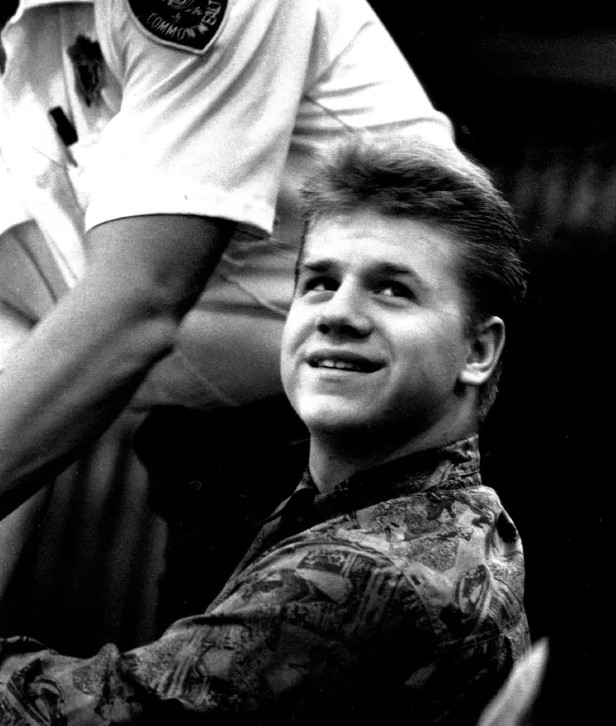 Amy was fourteen and a cheerleader at Beverly High when she came across Jamie for the first time. Although they had vastly different personalities, the two soon began gravitating toward each other, and it did not take them long to start a relationship. According to most sources, Amy and Jamie's relationship was dysfunctional from the beginning, as he was extremely possessive and jealous. He refused to let her do anything of her own free will and would fly into a rage even if she hung out with her friends. Besides, Jamie even expected his girlfriend to follow his orders, regardless of what they might be.
Naturally, such behavior soon led to a fallout, but the couple could not stay separated for long. Hence, Jamie and Amy embarked on an on-again-off-again relationship which negatively affected their lives. Regardless, even regular breakups weren't enough to make the former change his mindset and his friends mentioned how he would threaten to hurt his girlfriend if she went against his wishes. On top of it, Jamie frequently threatened to kill Amy, although his friends believed he did so in the heat of the moment. Sadly, reality soon turned dark when the 14-year-old disappeared while visiting her boyfriend's house.
On August 23, 1991, Amy left her house after informing her parents that she was going to Jamie's house. However, the fourteen-year-old failed to return home that day, and her anxious parents soon reported her missing to authorities. Surprisingly, Jamie did not seem concerned about his girlfriend's disappearance, which made the police quite wary. On top of it, some of his acquaintances informed authorities about the frequent death threats, which made him the primary suspect in the investigation. Still, with no progress on the case, the fourteen-year-old remained missing for five days.
Where is Jamie Fuller Now?
Eventually, the police received a break in the investigation when one of Jamie's friends approached authorities and informed them about an incident. The friend insisted that Amy met her boyfriend at his home on August 23 before accompanying him and a few friends to a nearby wooded area. Once the group reached a secluded spot, Jamie took his girlfriend into the woods, stabbing her in the stomach and back and slashing her throat.
According to his friend, Jamie even stomped on the fourteen-year-old to kill her before boasting about it to his friends. Furthermore, the friend confessed to helping Jamie dispose of the victim's body, and the police recovered her remains from the exact location. Subsequently, based on the witness statement, the police arrested Jamie and charged him with Amy Carnevale's murder.
Jamie pled not guilty when produced in court, but the jury believed otherwise. They convicted him of first-degree murder and sentenced him to life in prison without parole in 1991. Incidentally, in 2013 the Supreme Court ruled that life sentences without parole were unconstitutional for teenagers. This ruling made Jamie eligible for parole in 2019, yer the petition was ultimately denied. Thus, he now remains behind bars at MCI Shirley in Shirley, Massachusets.
Read More: Amy Carnevale Murder: How Did She Die? Who Killed Her?