Investigation Discovery's 'Crime Scene Confidential: Justice for Jane' chronicles how Jane Rhodes met her death during a boating accident on Green Lake Spicer, Minnesota, in early August 1996. While the investigators arrested and convicted the alleged killer within two years, a twist in the case happened after almost a quarter of a century. If you're interested in learning more about the twist, including the purported killer's identity and what happened to them, we've your back. Let's dive in then, shall we?
How Did Jane Rhodes Die?
Jane E. (née Hoger) Rhodes was born to the late Julius Albert and Elizabeth "Betty" Jane (née Chesley) Hoger in Primghar in O'Brien County, Iowa, on May 22, 1960. She studied at Zion Lutheran School and later attended Paullina High School. After that, she pursued a two-year college education at Westmar College in LeMars, Iowa. She and Thomas "Tom" Rhodes exchanged vows and were married on October 11, 1980, in Paullina, Iowa. In August 1989, she shifted from Hillsboro, Kansas, to her new residence in Mankato, Kansas.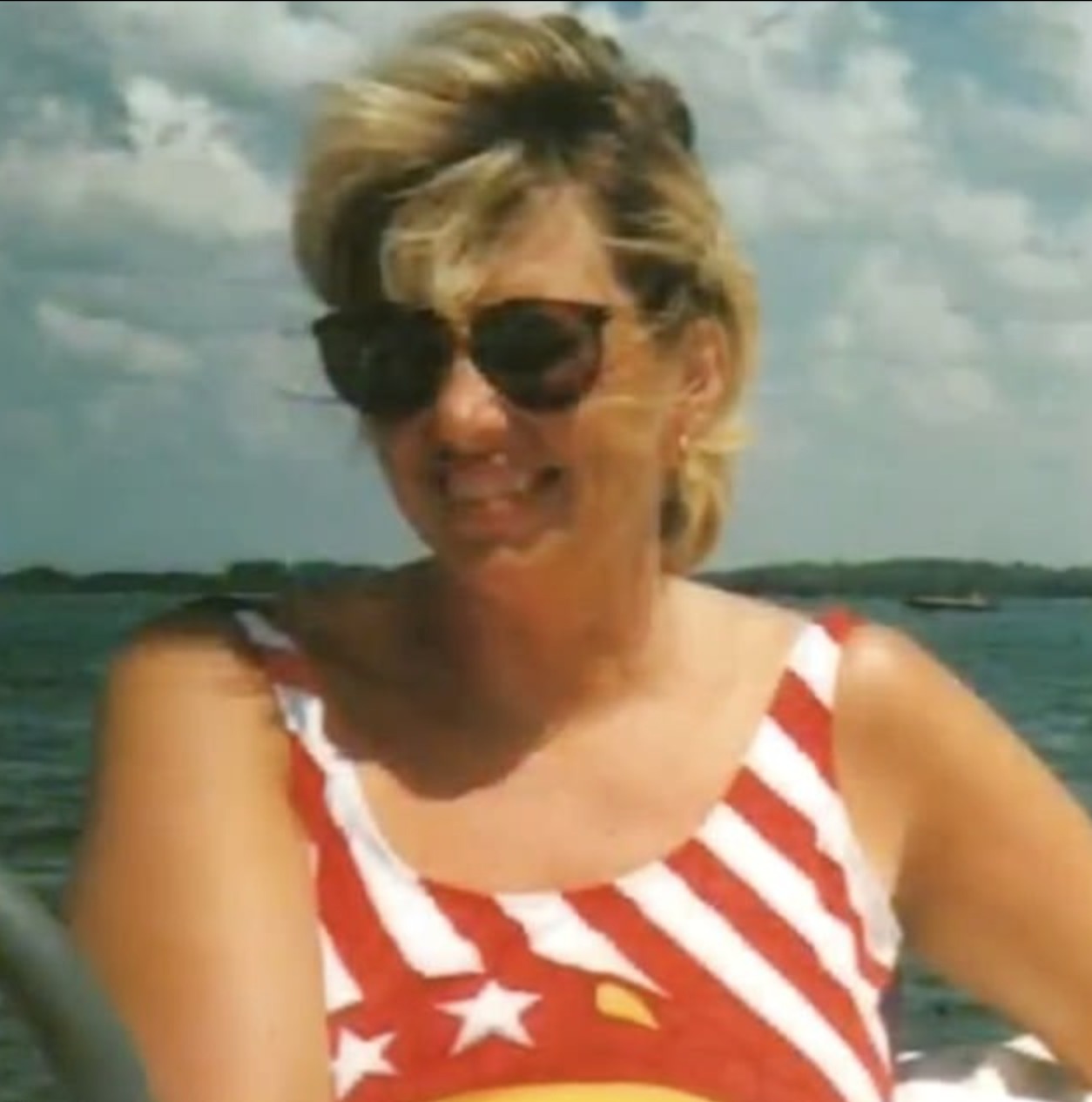 The couple had two sons — Eric and Jason. Jane had been a clerk at Blue Earth Co. Human Services since 1995. Before her tenure there, she was a receptionist at the Mankato Clinic. Additionally, she was an active member of Our Savior's Lutheran Church. In her leisure, Jane enjoyed activities such as walking, cross-stitching, and gardening. Hence, it was shocking when the 36-year-old drowned during an accident while vacationing with their two sons at the Northern Inn near Spicer, Minnesota, in August 1996.
During the evening of August 2, the Rhodes family was enjoying their vacation on the southwestern shore of Green Lake. Around 11:30 pm, she and her husband, Tom, left their two sons in their Northern Inn room and took their 1995 Baja Blast, a 14-foot water-jet-type boat, out onto the lake. At some juncture during their ride, Jane accidentally fell overboard while Tom was piloting the vessel. She wasn't wearing a life jacket and had limited swimming abilities. Some local fishermen found her body around 1:00 pm on August 3.
Who Killed Jane Rhodes?
Around 11:15 to 11:30 pm on August 2, the Rhodes left their sons in the Inn room and took their family jet boat onto the Green Lake. Tom told the investigators they initially headed north from the inn's dock and stopped before observing a boat without lights speeding erratically to the south. To avoid the other vessel and enjoy a quick ride before returning, he accelerated northward at approximately 40 miles per hour. While driving, Tom noticed Jane standing up, seemingly searching for something, which he believed to be an earring.
As they continued north, he glanced back and saw Jane's leg or tennis shoes slipping over the boat's edge. During a police interview, Tom claimed, "I went to grab for the throttle and missed it the first time. And then I pulled it back, started to turn, and then accelerated and went right back to where I thought she was, and I couldn't see her. I stood up on the deck. And she's not a good swimmer, so I got in the water to see if I could rescue her, and I couldn't find her." A clip-on earring matching his description was discovered in the boat.
Tom claimed he desperately began maneuvering the boat in a zigzag pattern, searching both south and north for his wife. His calls went unanswered, prompting him to steer the craft towards the shore. Once there, he headed toward the nearby Little Melvin's, noticing the establishment was still active. Contrary to his distress, the bouncer at Little Melvin's observed Tom walking past, seemingly composed. However, the Northern Inn clerk stated Tom looked emotionally distressed, incoherent, and soaked from head to toe.
After the authorities arrived, he consistently stated Jane had gone overboard approximately 1,000 yards north of Little Melvin's. Yet when they boarded the boat, he directed them only 400-500 yards northeast of the dock before adjusting the search location a bit farther north. Following an unsuccessful search, he was again questioned about the location's accuracy. The search resumed in the morning, with Tom again asserting the need to search further north. This time, the police moved approximately 2,000-3,000 feet north.
Around 1:00 pm, local fishermen discovered Jane's body nearly a mile northwest of the last-seen point indicated by her husband. The recovery location was less than half a mile from where several shore witnesses reported seeing a boat engaging in fast, erratic figure-eight patterns around when the alleged accident occurred. While no one could identify the occupants, five reported hearing jovial voices, yet one witness distinctly recalled hearing a woman's voice repeatedly shouting, "Stop. No. It hurts."
Strikingly, none of these observers recalled another boat on the lake during that period. The authorities claimed Tom intentionally misled them to hide evidence. Patrol Captain William Chandler testified Jane's body couldn't have sunk, resurfaced, and drifted nearly a mile in just thirteen hours. The prosecution also introduced a motive involving affairs and money. Court documents stated Tom had an alleged extramarital fling with Kathy Mason roughly a year before Jane's death, though Kathy maintained it was a non-sexual relationship.
Kathy claimed Tom terminated the relationship in mid-1995 to work on his marriage. Attorney C. Andrew Johnson testified he had met with the Rhodes in May 1995 to discuss the possibility of divorce and Tom's potential child support obligations. The prosecution also highlighted the couple's mounting debt and their newly acquired life insurance policies covering Jane's death. Their debt had significantly increased between November 1995 and July 1996, mainly due to a new house purchase and upgrades to their car and boat.
There was also an attempt to secure an additional $50,000 in term life insurance on Jane shortly before her demise. The prosecution claimed Tom intentionally grabbed his wife by the neck, pushed her overboard, and ran her over multiple times for financial gains. Medical examiners noted extensive bruising on Jane's face, head, and mouth, including signs of hemorrhaging beneath these injuries, suggesting that they occurred while Jane was still alive. All these raised significant doubt over Tom's claim of an accident, and he was arrested for Jane's murder.
Where is Thomas Rhodes Now?
The jury convicted Tom of first-degree pre-meditated and second-degree intentional murders in 1998 and was sentenced to life. However, a thorough review by the Conviction Review Unit determined that Jane's death might not have resulted from foul play. This decision was made due to issues surrounding expert testimony provided by a doctor, Dr. Michael McGee, whose statements in other cases are also under scrutiny. Nine forensic pathologists concluded the injuries were likely caused by a fall or accidental boar collision during the search.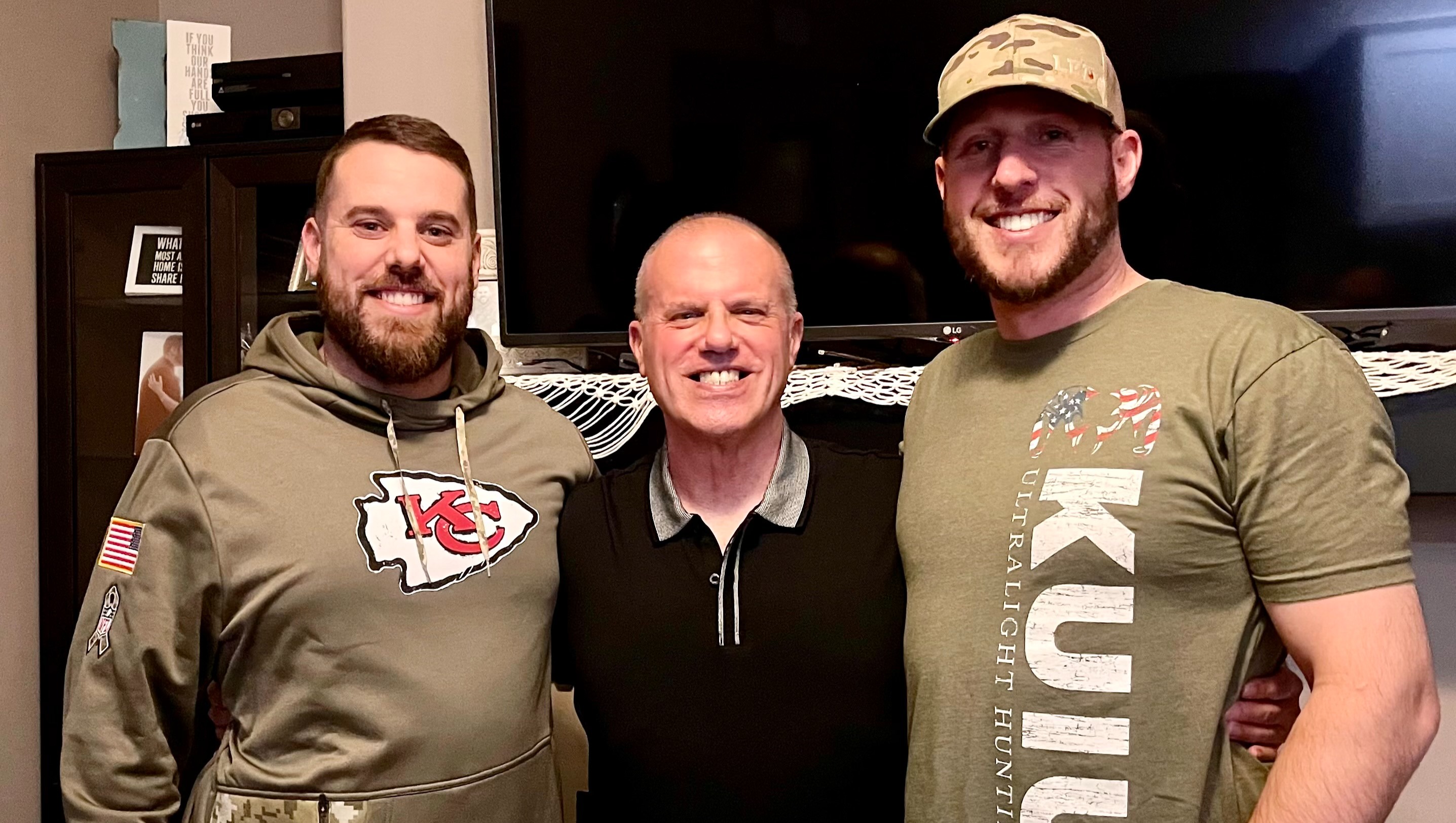 After serving nearly 25 years of his sentence, he was released on January 13, 2023. While he was not exonerated, the Attorney General's Office recognized enough evidence to support a second-degree manslaughter conviction, citing negligence in his wife's death. The authorities overturned his murder convictions and permitted him to enter the guilty plea for manslaughter. He had already served nearly 25 years in prison, well beyond the maximum sentence. Tom, 63, is presumed to be living with his sons in Mankato, Kansas.
Read More: Raymond Batzel Murder: Where is Richard Leon Wilbern Now?