Born into a family of actors, Jennifer Aniston started acting in plays and other performances during her school days. Her parents, who were also actors, encouraged their talented daughter's passion for the art. After a few minor appearances on television, she got her first breakthrough with the NBC sitcom 'Friends' in 1999. She played the role of Rachel Green in the series, which went on to become a hit that ran till 2004. Aniston became so involved with the show that she even turned down an offer to be part of 'Saturday Night Live' during her 'Friends' tenure. Rachel Green brought her worldwide recognition along with five Primetime Emmy nominations and two Golden Globe nominations, as well as an Emmy win for Lead Actress and a Golden Globe for Best Actress in 2003. Moreover, Aniston set a new world record, along with her co-actors, by becoming the highest-paid television actress of all time. She reportedly drew $1M per episode during the concluding season of 'Friends.'
She turned her focus to movies after 'Friends' wrapped up in 2004. She was oscillating between television and movie projects during that time. Movies like 'Office Space' (1999), 'The Good Girl' (2002), 'Bruce Almighty' (2003) alongside Jim Carrey. 'Along Came Polly' (2004) opposite Ben Stiller, 'Derailed' (2005), and 'Rumor Has It.' In 2006, she appeared in the romantic dramedy 'The Break-Up' alongside Vince Vaughn. Though the film met with mixed reviews, it went on to become a hit with approximately $204M gross globally. The success of the movie landed the actress major roles in big productions with prominent stars.
In the 2008 flick 'Marley & Me,' Aniston was seen alongside Owen Wilson. The movie captured the top spot in Christmas Day box office with an explosive opening. Her next film, 'He's Just Not That into You', also repeated the same magic at the box office. Her Performance as Jennifer Grogan opposite Ben Affleck earned her widespread critical acclaim. The actress appeared as a guest star in the episode of 'Dirt' and played another guest role in an episode of '30 Rock.' She played the character of a mysterious woman in the series, which earned her a Primetime Emmy Award nomination in the Outstanding Guest Actress in a Comedy Series category.
2016 was one of the most prolific years of her career. She joined the star-studded romantic comedy 'Mother's Day' and 'Office Christmas Party.' The 2017 war epic, 'The Yellow Birds' turned her into a matured character actor and earned widespread critical praise when it was premiered at The Sundance film festival. She established a successful onscreen partnership with Jason Sudeikis. In December 2018, Netflix announced its musical comedy 'Dumplin', with Aniston on board as executive producer and lead star. In the same year, the actress signed on her first Netflix original 'Murder Mystery.'
Aniston is known for her unwavering career trajectory which encompasses all sub-genres of comedy. Though romantic comedies are her forte, she has delivered several weighty characters too. After spending nearly a decade on 'Friends' and more than 30 movies to her credit, Aniston has gone on to become one of the best actors of her generation. Her cult character in 'Friends,' Rachel Green, became the cultural icon of independent women during that time.
She is also in no mood to slow down her career. In 2017, Forbes ranked her second in its list of the highest-paid actresses. Aniston is one of the most wanted faces by global brands for product endorsements. When asked about the widely circulating rumors about a possible reboot of 'Friends' in a recent interaction, Aniston said there are no such plans in the immediate future. She quickly added that anything could happen. The actress was recently seen alongside Adam Sandler in 'Murder Mystery.' So now you might be wondering what is the next Jennifer Aniston movie or TV show? Well, here's the list of upcoming Jennifer Aniston films and TV shows scheduled to release in 2019 and 2020. We can only hope that the latest Jennifer Aniston movies would be as good as some of her recent ones.
1. The Morning Show (2019 – )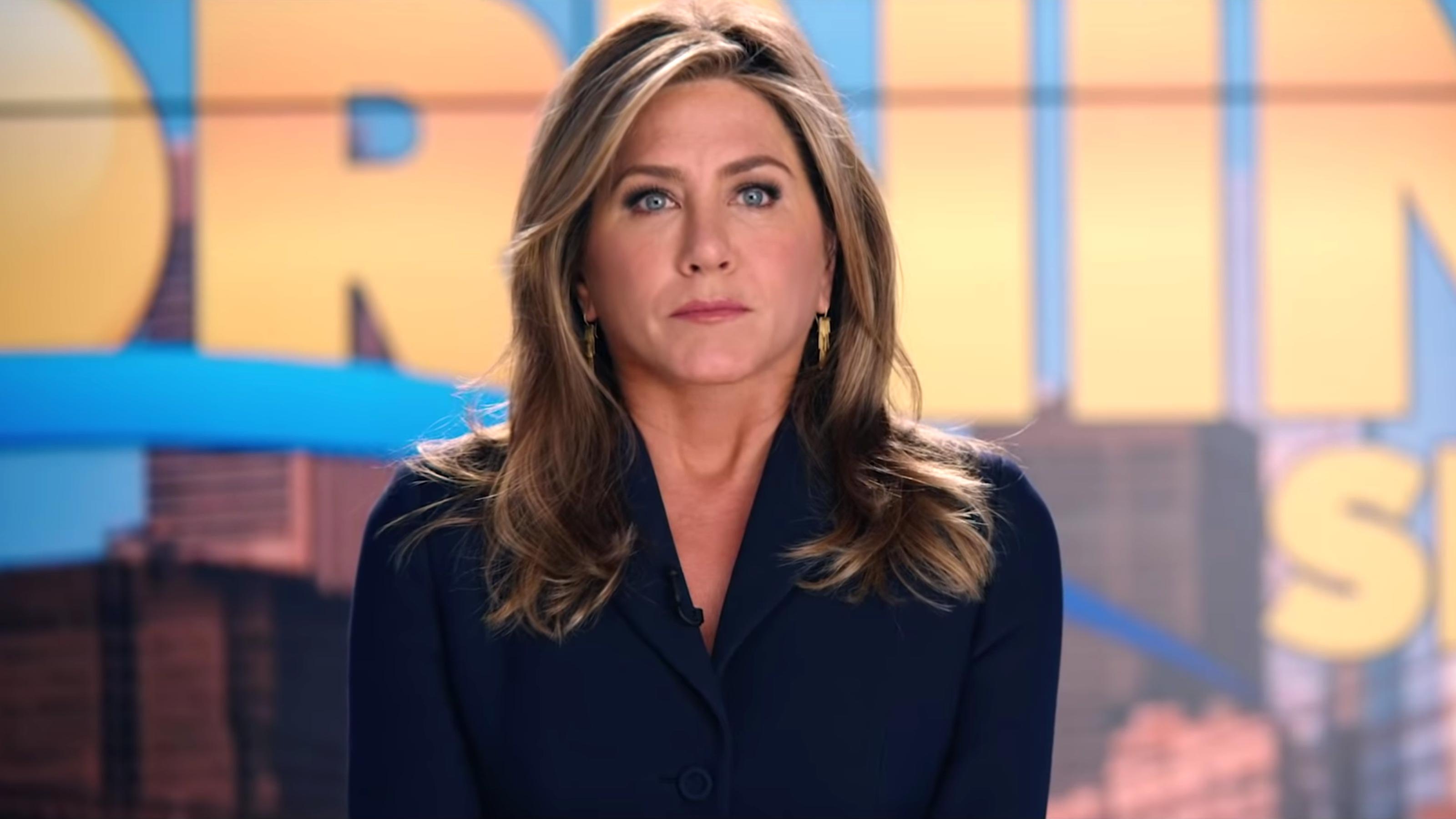 'The Morning Show' hit headlines when Apple picked up the series and gave it a two-season order in November 2017. Jennifer Aniston and Reese Witherspoon star and executive produce the show. The series is produced by Michael Ellenberg's Media Res company. Described as an intimate look at the lives of people from various media outlets who help America wake up through their popular programs, the series is based on the book, 'Top of the Morning: Inside the Cutthroat World of Morning TV' by Brian Stelter. According to THR, the series will explore the challenges faced by the morning TV show hosts, producers and reporters in various newsrooms across the U.S. Other cast members include Steve Carell, Gugu Mbatha-Raw, Billy Crudup, Néstor Carbonell, and Mark Duplass. A first look teaser of the series was unveiled at the Apple Special Event on March 25, 2019. After the event, Witherspoon revealed that 'The Morning Show' is set to debut in the fall of 2019 on Apple TV+ on her Instagram handle.
2. The Fixer (TBA)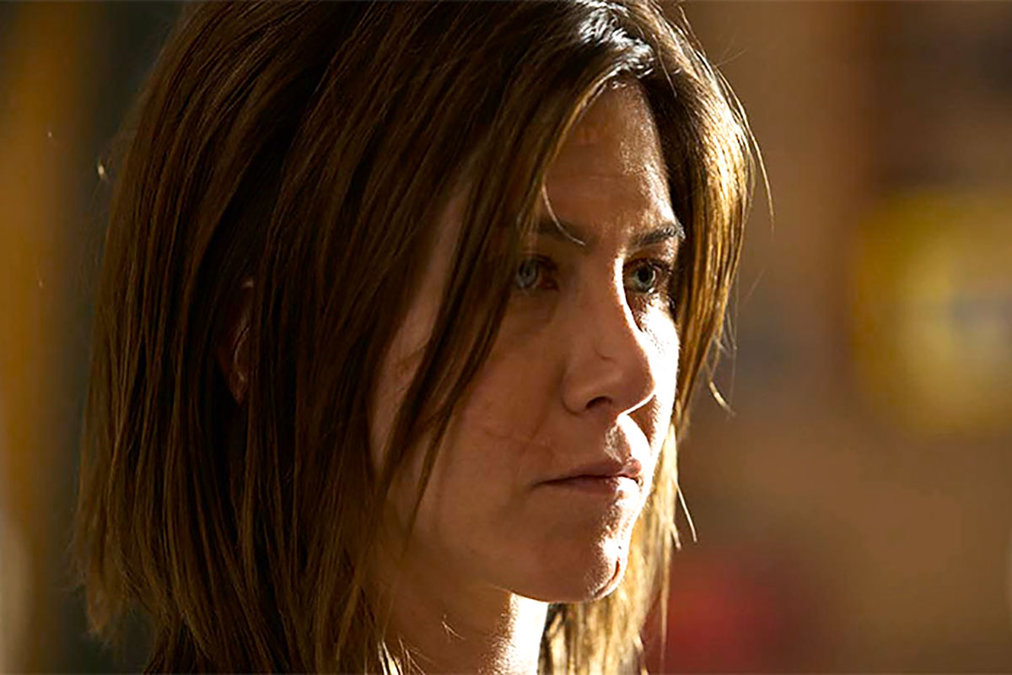 Jennifer Aniston will be seen as a beauty pageant-turned-sports manager in the upcoming biographical drama 'The Fixer.' Apart from playing the lead role, the actress produces the movie for Fox 2000. The film is tagged as a semi-biographical project loosely based on the real-life character of Denise White, the 2014 Men's Journal article 'The Woman Who Bails Out the NFL's Bad Boys' by Paul Solotaroff, and an idea conceived by writer Melisa Wallack, who is known for 'Dallas Buyers Club.' Shot to fame when she won the Miss Congeniality title in 1994, White turned to professional sports management later in her career. She worked as a sports manager for more than ten years with NFL stars like Vince Young, Jared Allen, Brandon Marshall, and DeSean Jackson. Aniston and Kristin Hahn produce the movie under their home banner Echo Films in association with Steve Barnett and Bernie Goldmann. Zack Morgenroth is the co-producer of the project while Aleen Keshishian serves as an executive producer.
Read More: Upcoming Rebecca Ferguson Movies
3. Untitled Jennifer Aniston/Sophie Goodhart Project (TBA)
Jennifer Aniston teams up with helmer Sophie Goodhart for the untitled STX series. Billed as an R-rated parenting comedy, the upcoming series will feature Aniston in the lead role. Sophie Goodhart has written and directed the project. According to the deadline, the plot revolves around a suburban couple who is drained out of all the fun in their life due to hectic schedules and burdens. Their lives start changing for good when they begin to recapture the real beauty of being alive, together. The show marks the second collaboration between Aniston and STX after the comedy 'Significant Other,' in which she plays the lead role alongside Jason Bateman. Joby Harold and Tory Tunnell produce the untitled series under their banner Safehouse Pictures. Matt Schwartz and Douglas Banker serve as executive producers. More details about the project haven't been revealed yet.
4. First Ladies (Rumored)
If you like Tig Norato, then you will definitely have this on your bucket list. The film is based on an original pitch by Notaro and her wife Stephanie. Guess what? They are writing the script too! This is definitely going to be something exciting with Tig's growing fame on her already existing Netflix show. With Jennifer staging the role of a lesbian female US president, there is so much there to look forward to.
Already Released
Murder Mystery (2019)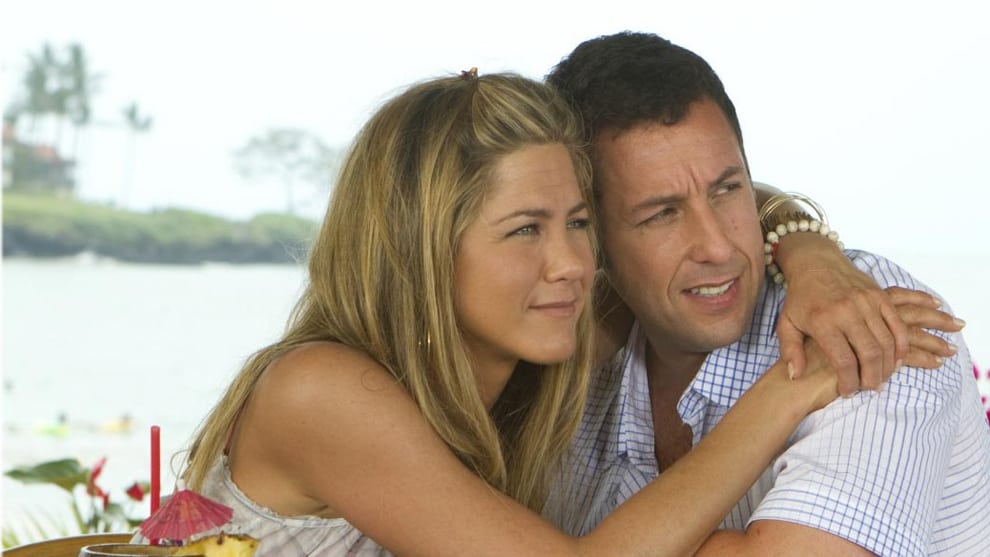 'Just Go With It' rekindled the idea of popcorn entertainment and marshmallow sweetness thrown in an archaic rusty template of Hollywood's fairytale romance. It was brutally panned by both the critics and audience alike but at the same time, the chemistry of the titular cast was considered as a major take away from the movie. Adam Sandler and Jennifer Aniston re-unite on-screen this mystery-comedy film on Netflix. The story revolves around an NYC cop and his wife who accidentally lands up as a prime suspect in a high-profile murder case. If you haven't checked it out yet, head over to Netflix.
Read More: Upcoming Adam Sandler Movies