Equipping consumers with choices abound, QVC features a wide range of products for users to purchase. The free-to-air television network showcases an array of shows that highlight items from different categories. The shopping channel features hosts and presenters breaking down the intricacies and clearly defining the usage and benefits of apparel, fashion accessories, home decor, and appliances. Jill Bauer was one of the hosts on QVC whose ability to engage with audiences made her a fan favorite. Years since she first left the network, fans remain curious about her whereabouts. So, if you also want to learn more about Jill, look no further because we've got all the answers right here!
Who is Jill Bauer?
Born and raised in California, Jill graduated from the University of Missouri with a degree in Broadcast Journalism. She joined WLFI-TV18 as a Weekend Anchor in 1989 to channel her capabilities and explore her abilities. While a four-year stint at the network helped Jill hone her journalistic and communicative abilities, she knew she wanted to chase something more. Finally, in 1993, she accepted a job as an on-air host at QVC. This decision ultimately took Jill to Pennsylvania, where she has been based since the last few decades.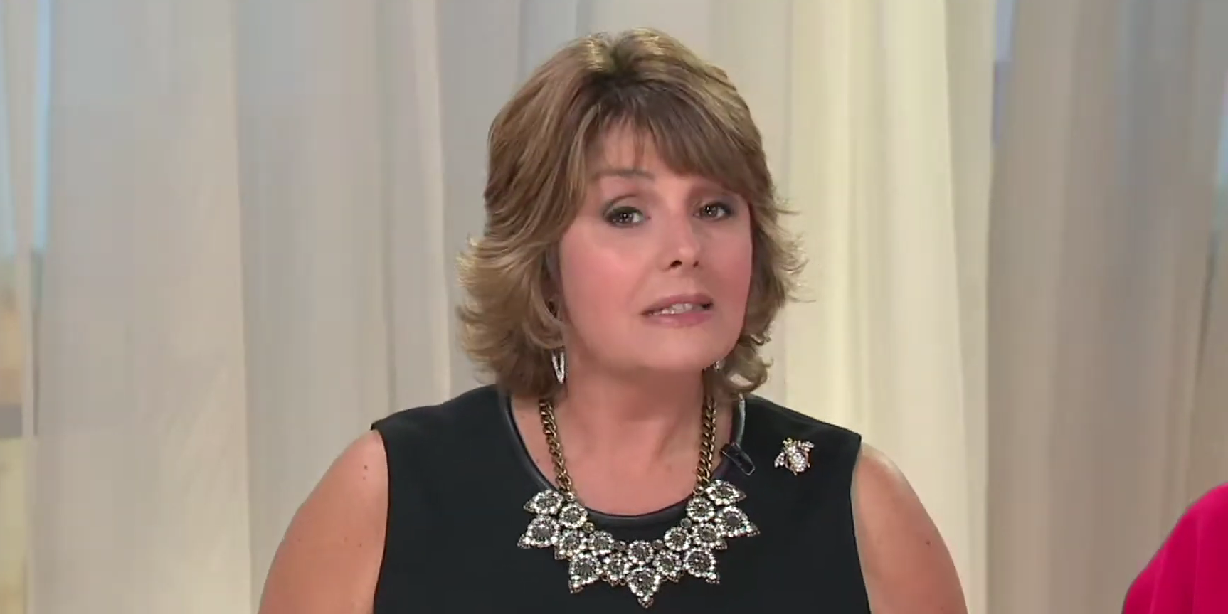 Over the years, Jill enhanced her abilities to connect customers with the product. As a skilled storyteller who also has experience in product and brand positioning, she was able to leverage her skills as a News Reporter and Anchor to push products for customers suitably. Throughout her expansive career at QVC, Jill clocked more than $4 billion in sales. With such an overarching aura and effect, her presence on the network was a resounding success. However, the TV personality decided to walk away from her ever-evolving fame in 2019. So, why did Jill Bauer leave QVC?
The television personality took to her former Instagram account to explain her departure from the shopping channel. After achieving several milestones over the years, Jill was forced to question whether or not she had done everything she'd hoped to achieve. She also uploaded a video on her previous Facebook page detailing several aspirations and dreams she'd like to fulfill. By exiting the show, Jill decided to take a leap of faith so that she wouldn't regret her decisions somewhere down the line.
Where is Jill Bauer Now?
Leaving behind a 25-year-old career at QVC, Jill Bauer has continued to rise through the ranks and solidify her position in the industry even more. Her expertise in unscripted, on-air presentations and hosting has led her thus far. Naturally, the TV star also continues to channel the same skills elsewhere. Jill is currently an on-air contributor to the 'TODAY Show,' NBC, NY Live, and 'Good Day New York.' Aside from maintaining her presence on television and networks, she uses her product, marketing, and development knowledge to advise and mentor others.
The former TV host has also launched her brand called Just Jill. Under its purview, she offers on-air services such as speaking engagements, hosting, and content creation partnerships. On top of it, Jill offers media training and creative consulting to people who wish to boost their confidence in marketing and branding. Besides, the television personality gives sales training and guidance to young people who want to enhance their soft-selling skills with corporations and businesses. Jill is the Brand Ambassador for Scott Brothers Global, and her brand even endorses several products available for sale on her website.
Apart from her burgeoning career, Jill is equally invested in family life. She is married to Doug Dunne, and the couple share two children. Jill's stepdaughter Kylie is a student at the University of Missouri, while her son Trevor is about to enter college. When the television personality isn't engaged in work commitments, she likes to spend time with her friends and family.
A cooking and decor enthusiast, Jill regularly takes to her Instagram to share tips and tricks for cooking, creating, decorating, and shopping. So, even though she no longer appears on the QVC network, she continues to share her expertise on lifestyle with her legion of fans. Naturally, we await all the professional and personal milestones Jill will achieve in the future!