NBC's 'Dateline: Over The Edge' chronicles how Jody Ann Scharf was murdered in Bergen County, New Jersey, in late September 1992. The case remained unsolved for nearly two decades before the authorities determined it was not an accident but a homicide and charged the perpetrator. Another decade of legal tussles followed, with an appellate court overturning the conviction while the Supreme Court reinstated it. If you're interested in discovering more, including the killer's identity and current whereabouts, here's what we know.
How Did Jody Ann Scharf Die?
Jody Ann Scharf met Stephen Scharf in Georgia in the late 70s. He was in the army, a bookworm who loved the Civil War while she taught history. Stephen recalled how they were in love and were ecstatic for each other. They purchased a house in Hackettstown, New Jersey, and had a son, Jonathan. He recalled how they kept their love for each other alive over the years despite the demands of work and family. He described Jody as a devoted mother and a loving wife and how life was good in general.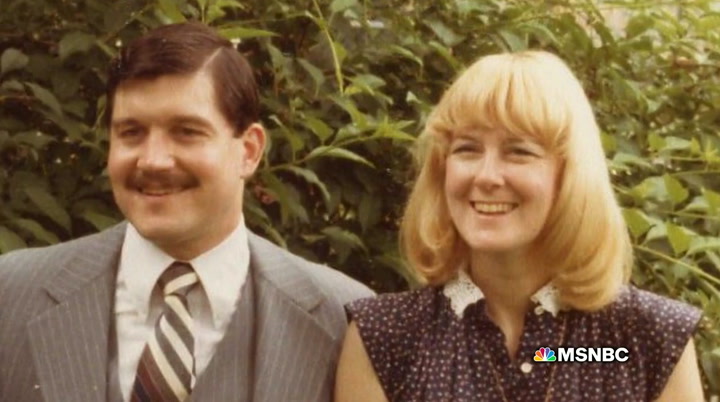 On the night of September 20, 1992, Stephen and Jody went on a date, planning to drive to a Manhattan comedy club — and have a light-hearted night on the town. Instead, the married couple took a detour and decided to go to "their spot" — a cliffside ledge known as The Lover's Chair, about 200 yards from a popular Palisades Park picnic lookout area in Bergen County, New Jersey. The place was known for its picturesque view and the precarious setting, with nearby signs spelling out the danger and a protective fence to keep people away.
When Stephen and Jody pulled up to the spot, he claimed other people were sitting in their cars. He and Jody walked over to the place where the binoculars were, providing a breathtaking view. They took a well-worn path to the Rockefeller Lookout in Englewood Cliffs and staked out the ledge overlooking the Bronx. He claimed the cliffside ledge was their place — a familiar spot to those from where the George Washington Bridge can be seen to the south. The couple sat there for a while, hugging and being intimate, and the sun had already set.
Court records state they had been drinking in their car, and Stephen told his wife that he was heading to the vehicle to get a blanket and some wine. He described seeing Jody starting to get up before falling forward, telling him not to go. In his statements, Stephen claimed he neither heard from nor saw her again after she fell forward. He alleged his last glimpse of Jodt was her "just standing up and, you know, and, and, stumbling forward." She was pronounced dead after being located, and the coroner found a blood alcohol content of .12 percent.
Who Killed Jody Ann Scharf?
Stephen claimed he flagged down a motorist who took him to the Palisades Parkway Police barracks in Alpine. He contacted the authorities, and rescue workers rappelled down the cliff to find Jody's body 52 feet from the base — which raised a red flag. He consented to the search of his vehicle, which was still parked at Rockefeller Lookout. The police discovered a red nylon bag containing a blue nylon bag and a Coleman cooler. The police found the usual stuff inside both until they stumbled upon a claw hammer inside the blue bag's bottom.
During his September 21 interview, Stephen explained that he mistakenly left the hammer there after repairing a kitchen drawer. The police also questioned Jonathan to learn their parents did not share a bedroom and how his father introduced him to other women that he was seeing. The son also acknowledged that his mother drank, which his father did not condone. Stephen confessed Jody had served her with divorce papers about two weeks earlier, in which she had alleged he was abusive and unfaithful.
However, Stephen claimed he and Jody had an open marriage but hoped they could reconcile. He stated the trip to Englewood Cliffs was part of his reconciliation plan. He also alleged the small jewelry box, containing a chain and gold cross, found inside the blue bag was a reconciliation gift. While the autopsy report revealed Jody showed injuries consistent with the 120-foot fall, the family remained suspicious. Jonathan and Jody's brother both claimed she was afraid of heights.
The son also stated how Jody had asked him to accompany her and Stephen to a late dinner on September 19 since she allegedly did not want to be alone with her husband. Stephen claimed he had broken off his relationship with two women he had been dating a couple of days ago. He also undertook a polygraph test, where the authorities accused him of being deceptive. However, due to lack of evidence, the police charged none, and Jody's death was listed as "could not be determined" in January 1993.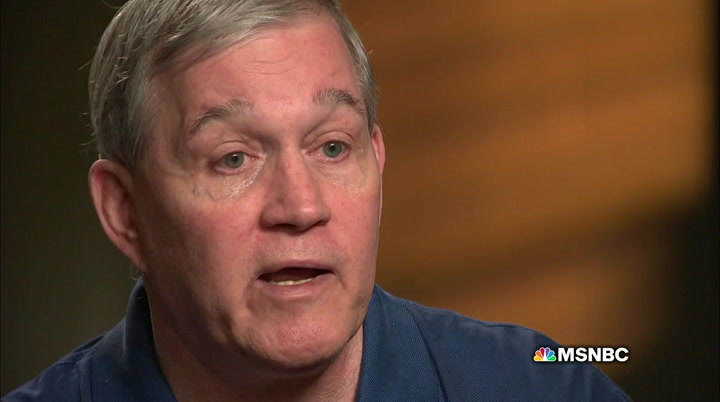 The case went cold for a decade, and Stephen processed the paperwork on the life insurance proceeds on Jody's life in 2003 to collect a payout of $770,650.83 (a $300,000 policy with a $200,000 accidental death benefit plus the accrued interests over the years). The Bergen County prosecutors reopened the investigation in 2004, and a medical examiner visited the site before amending the nature of Jody's death as a homicide. The authorities charged Stephen, then 57, who had remarried in the mid-2000s, with murder in December 2008.
During his April 2011 trial, Jody's therapist and close friends claimed she was afraid of her allegedly abusive husband. Jonathan, then an adult, also testified his father tormented his late mother physically and mentally. Two women — with whom Stephen was romantically involved before his former wife's death — denied his claim that he had told them that the relationships were over and that he wanted to reconcile with his wife. A jury found Stephen guilty of murder on May 24, 2011, and he was sentenced to 30 years to life.
Read More: Stephen Scharf: Where is the Killer Now?